Synopsis: The world's longest luxury river cruise: Ganga Vilas Cruise, will embark its sailing journey in January 2023 and pass through Kolkata and Dhaka while connecting Varanasi in Uttar Pradesh to Dibrugarh in Assam.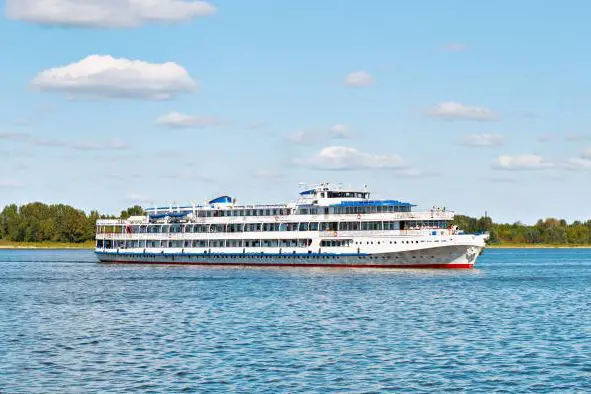 The world's longest luxury river cruise will travel a distance of almost 4000 kilometers to connect Varanasi and Assam. The most recent news about the cruise is that it will start in January 2023. Union Minister for Ports, Shipping, and Waterways Sarbananda Sonowal just made this announcement.
Indians who are waiting for cruise travel, can take the exotic cruise experience in their own country.
This cruise, known as the Ganga Vilas Cruise, will pass through Kolkata and Dhaka as it travels from Varanasi in Uttar Pradesh to Dibrugarh in Assam.
As we know that both Varanasi and Dibrugarh are famous for their heritage sites and are considered the best towns to visit in India. Both towns contradict each other with their vibrant cultures and traditions. On one side, Varanasi offers a spiritual vibe and on the other, Dibrugarh is known as the Tea City of India. 
About Ganga Vilas Cruise:
If stories are to be believed, the ship will travel past national parks and reserves, including the Sundarbans Delta and Kaziranga National Park. The Ganga Aarti, seeing the natural beauty of the largest mangrove forest in the world, and going to Mayong, which is known as the birthplace of "black magic" in India, will also be highlights of this trip.
The cruise would arrive in Bogibeel, in the Assamese district of Dibrugarh, on March 1, and the first journey would start from Varanasi on January 10.
Before entering India, the cruise will travel almost 1100 kilometers via Bangladesh, passing through Buxar, Ramnagar, and Ghazipur on the way to Patna on the eighth day.
The Indo-Bangladesh Protocol Route made this project possible. This route connects the two countries through the Ganga and Brahmaputra rivers, which are used for trade and transportation.
There is another cruise service that will connect Kashi in Uttar Pradesh and Dibrugarh in Assam, passing through two countries, five states, and 27 small rivers. The longest cruise will depart from Kashi, Uttar Pradesh, in December 2022, and it will end in Dibrugarh, Assam, after a 53-day journey.
The minister also mentioned the Ganga Vilas cruise, which will travel for 50 days across 27 river systems and more than 50 tourist destinations, including World Heritage Sites. The minister said that this trip will be the world's greatest river voyage undertaken by a single river ship, putting Bangladesh and India on the international river cruise map.
The post World's longest river cruise will connect Varanasi to Assam. appeared first on World Tour & Travel Guide, Get Travel Tips, Information, Discover Travel Destination | Adequate Travel.