Shenzhen is a city that is filled with all the luxuries and extraordinary creatures that are super cute and fluffy, making this city, the best place to enjoy your precious vacations. For having a nice beach time you must explore the best beaches in Shenzhen which are equipped with all the fun beach activities and beautiful resorts sufficing all your relaxing amenities along with providing calm spa therapy as well. So follow along the given below list of the famous beaches in Shenzhen China that will take your beach vacation to the next levels.
List of Beaches in Shenzhen
1. Xiaomeisha
If you are browsing for a whole family beach then this is one the most popular beaches in Shenzhen perfect for a family vacation. This is Shenzhen's first resort to undergo impressive development. It is located on the eastern part of Dapeng Bay and is famous for being called "Hawaii of the East" by the locals. Since this beach has an entry fee that's why it's cleaner than other local beaches of Shenzhen. You get a lot of activities to enjoy at this beach with your families such as the barbeque pits, marine park, Seaworld( not the entertainment complex SeaWorld of Shekou). The beautiful palm trees and golden sand surrounding the beach develop a perfect scenic view that will be great for anyone's vacation.
Read More: famous monument in Shenzhen
2. Dameisha
If you love mountain scenery or fancy watching the sunrise in the morning then this beach in Shenzhen is the perfect place for all of those desires. It is a stunning mountain beach at the backdrop of the city. It is even one of the closest beaches to the city so you should better be avoiding visiting here on weekends or public holidays because obviously it will be heavily crowded with both tourists and locals as well. A 20-foot high sculpture of angels adds a significant modern touch to this beach but its view of Hong Kong New Territories shimmering in the distance is an immaculately romantic view to catch during the nights with your loved ones.
Get: Foods of Shenzhen




3. Jinshawan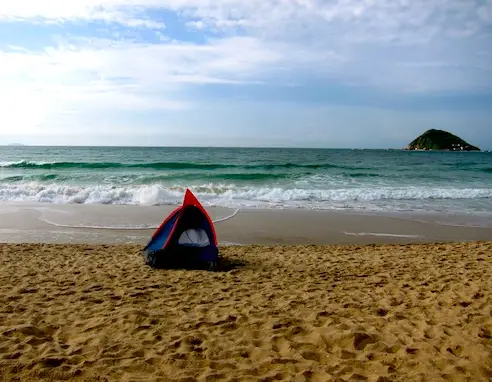 Most of the people just visit this beach to relish the amazing views of Hong Kong's island, Peng Chau, along with the wooded hillsides circling three kilometers of sandy shoreline which is a very photogenic view to catch over cameras so don't forget to bring your perfect lenses of the camera to enjoy this most-visited beach in Shenzhen, China. It is also known as "Golden Sands Bay," because it provides particularly beautiful hues of the sky at dusk when the sun glimmers to emit its first sunshine while it hides behind the mountains in the distance. You can enjoy windsurfing and barbeque gatherings here as well.
4. Na'nao
The name of this scenic beach in Shenzhen means 'southern inlet'. You can meet with a group of people from Hakka origins, Hakka is an ethnic minority in China with its own culture and dialect. This is one of the best beaches to visit in Shenzhen which offers a wonderful setting to explore the local cultures of Shenzhen and experience their charming seafood market which isn't usually reachable by a lot of travelers but has an amazing collection of exclusive things to explore.




5. Xichong Beach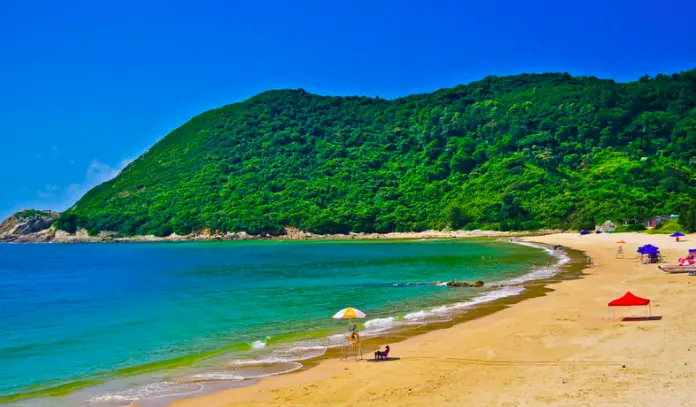 This is the best camping beach so if you love to camp and want to enjoy the sunrise or sunset on the mountains nearby don't miss out on this famous beach in Shenzhen which is like a silver lining connecting two hills on opposite ends of the beach. You can also enjoy the origin forest in a distance nearby the beach because a lot of areas here are still under development sustaining the natural beauty at its peak.
Visit: Monuments in Hong kong
6. Da Lu Wan Beach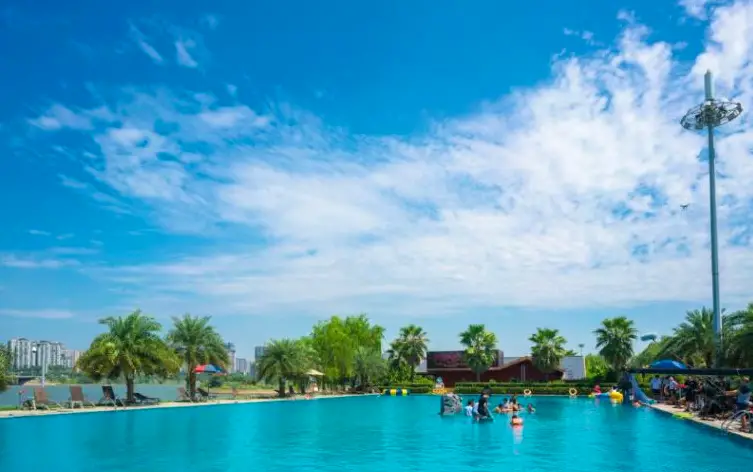 It is an isolated beach and the tourists have traveled via boats to reach this place in Shenzhen. This beach doesn't have coarse sand covering its shorelines instead you will find oddly-shaped stones covering the coast, but the sea is very clean here and there are winding hills behind it with verdant forests giving a perfect natural spree to explore. This is one of the top beaches in Shenzhen which is perfect for hikers and adventure lovers who would camp overnight here and enjoy the refreshing sunrise in the morning.




7. Die Fu Beach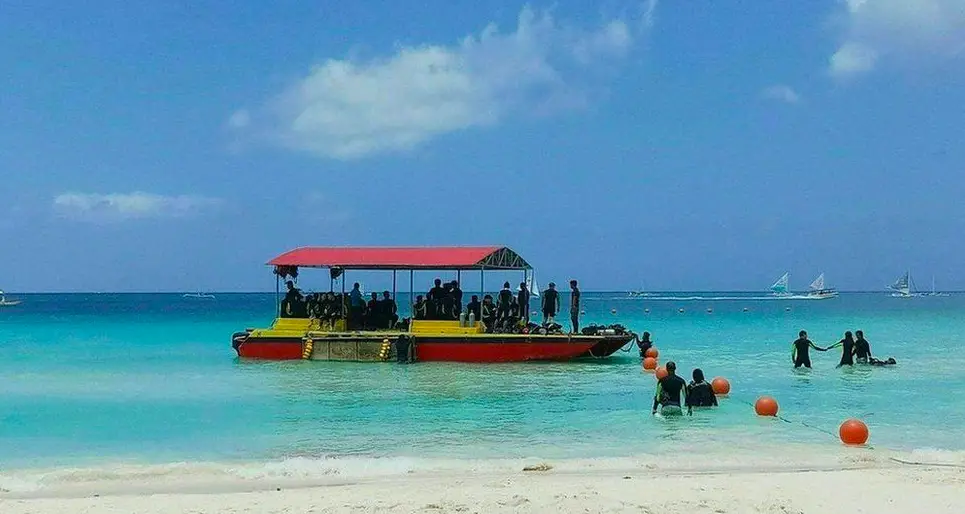 This beach lies near the Ping Chau Island of Hong Kong where a boat factory manufactures up to seventy or eighty of yachts every year. Therefore you can easily spot a lot of yachts hovering all over the sea near the factory. Die Fu Beach is quite large, but there are not any well-equipped tourist facilities for being an industrial zone. Traffic is also not convenient here. You have to rent a car with a local driver to explore some great places here which makes it a must-visit beach in Shenzhen.
8. Dongchong Beach
This beach comes with its conjoined twin Xichong, both of these beaches are two beautiful natural relics sited in the southeast of Nan'ao Town. They lie respectively in Dongchong Village and Xichong seashore. There are indeed some hotels nearby where you can stay and enjoy the calm weather of this beach in Shenzhen.



9. Jiaochangwei Beach
You might not find this in most of the listing of beaches for Shenzhen but this hidden treasure is Shenzhen's best beach for speed boating over the gushing waves of the sea still be aware of the big rocks near the shores that can be harmful to you while boating on the ends. Even on the onset of winters in Shenzhen (that is during September), the water is still really warm here which makes it a perfect spot for underwater snorkeling in those times as well. There are plenty of living seashells in the sea which you can explore while underwater diving so go for this hidden beach of Shenzhen for maximum underwater fun.
Visit: What is Beijing Known For
10. Aloha Beach Club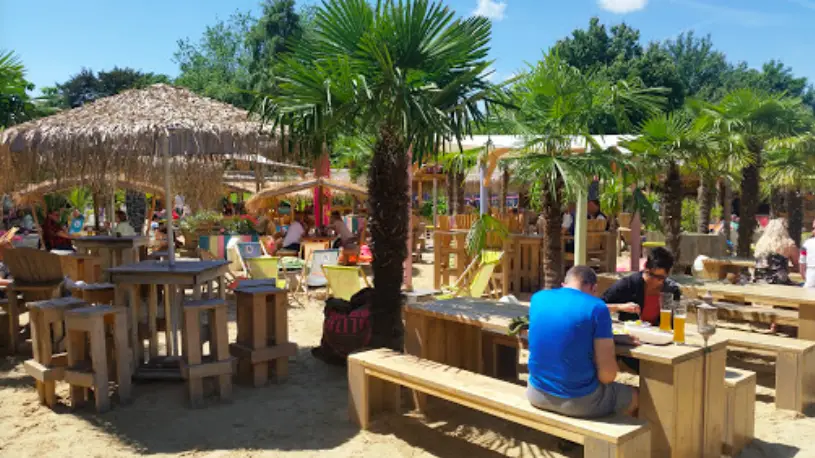 You get the best panoramic view of the sea from this beach of Shenzhen where you can also go fishing with the help of rental fishing boats nearby the beach.  You get a delicious quality of seafood which is particularly fat. All along it is one of the perfect places for spending a calm and isolated vacation free from the city's hustle and traffic noises. You can explore this top beach in Shenzhen on your own or take any local friend with you who can communicate with the officials about your travels since it's along the border of the city you will find the government officials enquiring the visitors sometimes.




I hope you enjoyed this list of Top 10 beaches in Shenzhen which are best for every kind of vacation desire whether it's a family get together or a romantic honeymoon gift you can whole-heartedly visit the mentioned beaches in Shenzhen and enjoy your vacations exuberantly. For more fun in Shenzhen head along towards our other blogs and share them if you find them helpful.
The post Top 10 Beaches in Shenzhen China | Best Beaches to Visit in Shenzhen  appeared first on World Tour & Travel Guide, Get Travel Tips, Information, Discover Travel Destination | Adequate Travel.