Synopsis: After the successful completion of the trial run of a new electric train between Banihal in Jammu division to Baramulla district in north Kashmir, railway authorities finally decided to start the first electric train in Kashmir between Banihal – Baramulla corridor.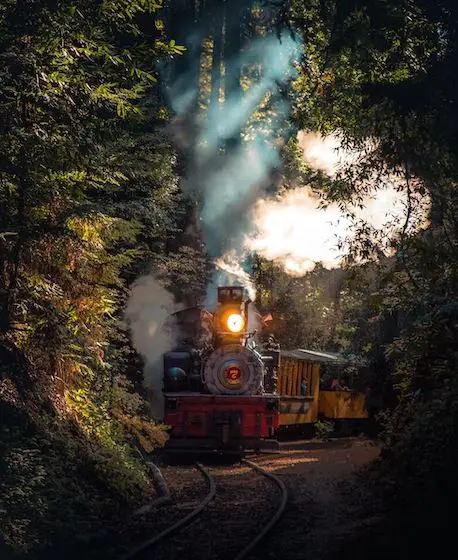 On October 2, 2022, Kashmir got its first electric train between Banihal – Baramulla,  replacing the diesel engine run train. The overall route is 137 kilometers long and connects Banihal in Jammu to Baramulla district in north Kashmir. 
Both Jammu and Kashmir are the most sought-after destinations in India to visit in summer.  The weather in Kashmir during this time remains perfect to explore the ice-clad mountains and experience the stunning ice skating in Solang Valley. With the incorporation of a new environment-friendly electric train in Kashmir, tourists will now be able to visit the beautiful places in Kashmir more conveniently. 
According to the General Manager of IRCON, Abid Amin Shah, the train will run on two different corridors in Kashmir. The trial run for the first section on the Budgam-Baramulla route was conducted earlier this year. For the second section on the Budgam-Banihal route, railway authorities conducted the trial run a week ago on September 24, 25, and 26.
He added that Northern Railways' chief electrical engineer performed the safety and security inspection. The inspection took three days before it was declared fit to run. He added that these trains will be cost-effective, reducing operational costs by over 60%.
The Qazigund-Banihal railway tunnel is now the longest tunnel in the nation to be electrified by Indian Railways. This tunnel is 11.215 km long and lies in the Pir Panjal Range of the Himalayas in Qazigund town.
Currently, 19 trains are in service, with seven of them regularly operating in the Baramulla–Banihal sector in J&K. In 2013, Manmohan Singh, the country's former prime minister, inaugurated the first train service to Kashmir.
According to reports, the Banihal – Baramulla electric rail route costs INR 324 crore, and extended railway tracks for the Udhampur-Srinagar-Baramulla Railway (USBRL) is in the construction phase to connect Kashmir with the rest of the nation.
The post First electric train in Kashmir runs b/w Banihal – Baramulla appeared first on World Tour & Travel Guide, Get Travel Tips, Information, Discover Travel Destination | Adequate Travel.