Milan is a beautiful city in Italy whose glass is completely filled with exotic places and exclusive fashion. Milan is famous for its incredible architectural designs and fashion sense all over the world that is evident in its culture from the very beginning of ancient times. There are tonnes of adorable monuments that are standing firm from more than 100 years and hold some mesmerizing designs that can't be even structured today with the help of modern designers. If you wonder what is Milan best known for? Follow the given below list of the top 11 reasons that mention its entire historic landmarks along with other distinct extraordinary entities.
List of Reasons Why Milan is Famous 
1. Historical Monuments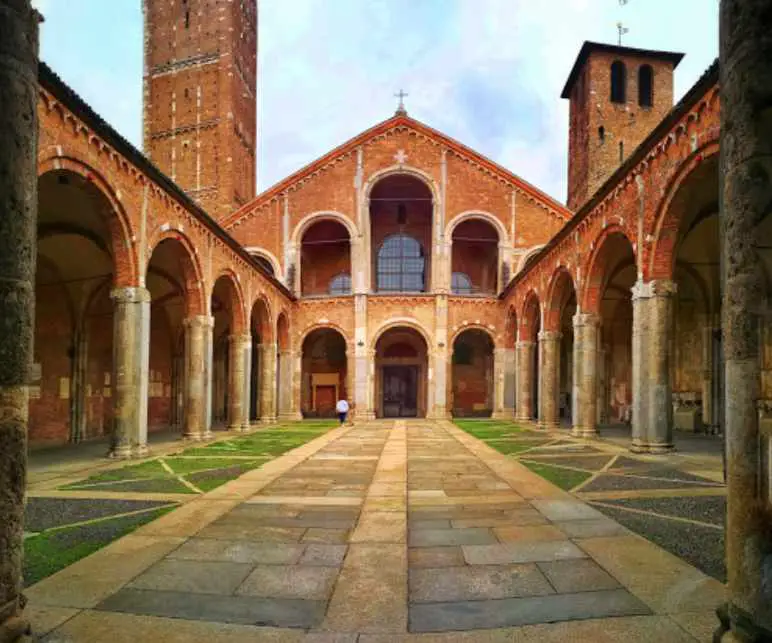 Every city holds some splendid past but the representation differs according to the locations of the cities. Milan is one of those extraordinary cities that holds some of the oldest relics which were constructed even before the city itself was formed. These features make Milan famous attractions even more tempting. Such as the Sant'ambrogio which is one of the oldest in Milan and was built in 379 AD by St. Ambrose. This monument has not changed much since its creation and the city of Milan was also built up later around it. Whereas another gem of such history is the Castello Sforzesco which holds the central location in Milan and is set in extensive grounds and gardens along with its large guard towers and the sheer size of the castle which will definitely amaze you to the depths.
Read more: Famous Haunted Places in Amsterdam
2. Incredible Architectures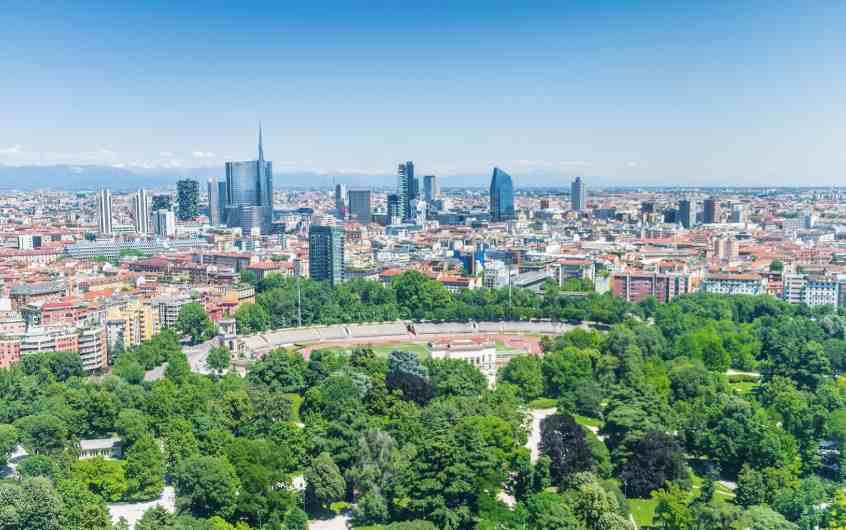 Milan is world-famous for its creative fashion designs that definitely remark on their creativity skills. You can explore Milan's famous places to visit, which are not only beautiful but intricately structured that can be explained better by an architect than me for sure! So don't miss out to visit the Torre Branca which is a very large observation tower that stands at a colossal height of 108.6 meters. On clear days you can even see the distant Alps and the Apennines mountain from this tower, together with the expansive city laid out beneath your eyes. Another spectacular architecture is the Piazza del Duomo which features some impressive sculptures, especially a glorious statue of the first King of united Italy – Vittorio Emmanuel in the center of the monument.
3. Museums
Every museum carves the epic stories from the past of the city but the Milan Museum makes you live through all those details of the history through their incredible lively remains especially from the ancient Mediolanum. There's another part located in the basement of this museum that has a selection of the most ancient artworks, sculptures, archaeological remains, theatrical masks, pottery, and armor. If you wonder what is Milan Italy known for? Then don't miss out to explore this superstar of museums in Milan- the Leonardo da Vinci National Museum of Science and Technology which is also considered as one of the most important museums in the world. You will be thrilled to know that Leonardo has drawn so many beyond-the-time paintings which are now developed into various scientific vehicles. The collections include a myriad of model cars created from da Vinci drawings, reconstructions of his flying machines, and a plethora of his drawings, blueprints, and sketches.
Read more: Best Theme Parks of Amsterdam
4. Art Galleries
If you are an art lover and want to explore some seriously extraordinary paintings then visit the Pinacoteca Art Gallery in Milan which answers correctly about what is Milan best known for?  You will be mesmerized with the vast collection of Italian art displayed in this art gallery. This place served as a convent and national library in the earlier years of Milan. But now you can find the most influential and iconic works of artists such as the Marriage of the Virgin by Raphael, Pieta by Bellini, the Last Supper by Rubens, and the Adoration of the Magi by Correggio
5. Parks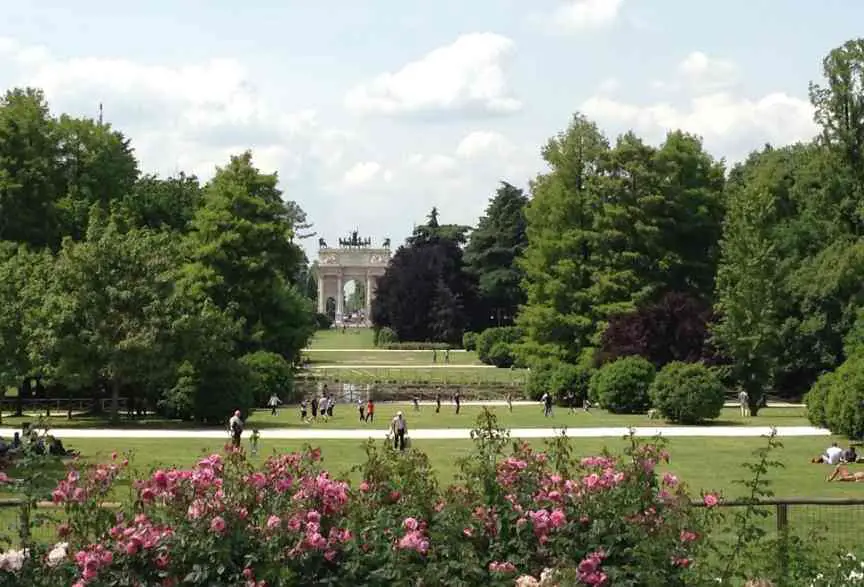 After such an extravagant exposure to art and fashion, you need to rest for some time. But since everything you find in Milan is grand and spectacular therefore Milan's famous attractions even include their wide parks such as the Paro Sempione which is a large public space having beautiful gardens that sits behind the Sforzesco Castle. These parks are super adorable and contain a myriad of footpaths, bike trails, and wooded areas together with many sculptures and ornate fountains. Sometimes you might find museums amidst the park, so don't freak out just enjoy the grandeur of this amazing city.
Read more: Most Visited Museums in Amsterdam
6. Churches and Cathedral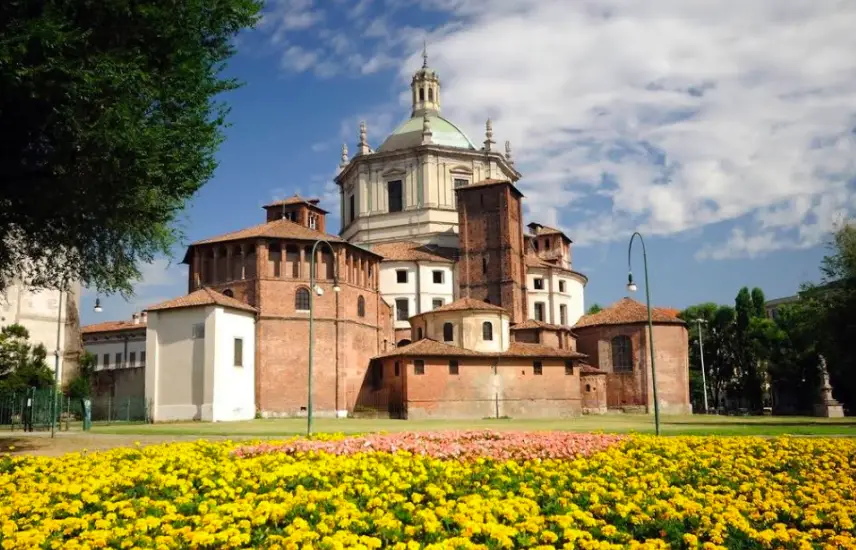 Where even the parks of this city are grand and splendid so what makes you think that they will leave their churches without any extra embellishments. If you still have any doubts about What Milan is famous for? Then just visit the Basilica of San Lorenzo church which is one of the oldest churches in Milan and it was created in 402. It's incredible that it has been standing in the same capacity ever since. Another breathtaking cathedral is the Church of Santa Maria Delle Grazie inside which lies one of the greatest artistic masterpieces in the world – The Last Supper by Leonardo da Vinci due to which it is even a World Heritage Site. Beating this world-famous monument is another Milan Cathedral that took over 600 years to complete(yes I am not kidding). This Italian Gothic-style cathedral is truly magnificent.
7. Brera District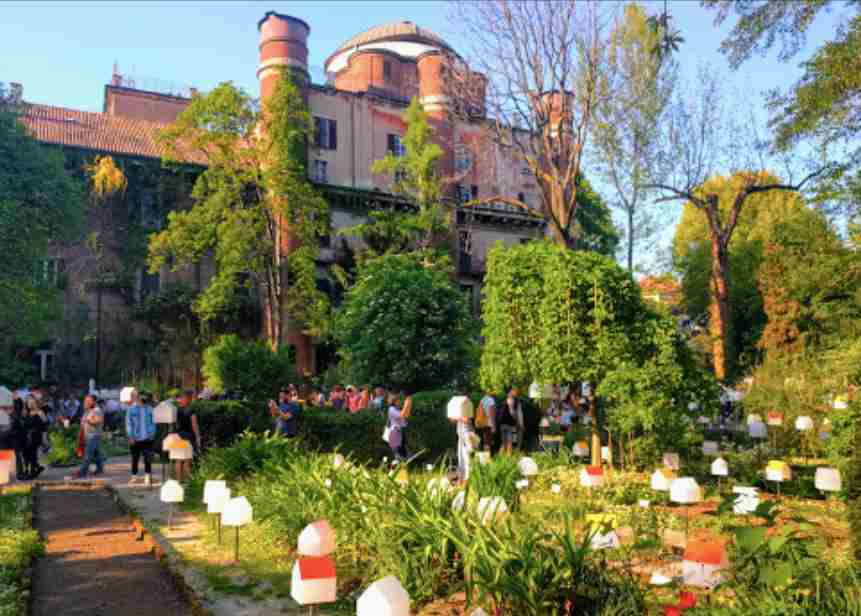 If you are facing any budget issues and still you wanna explore numerous historic sites of Milan then turn your way towards the Brera district which is located to the north of the Duomo in-between Borgonuovo and Broletto regions of Milan. Milan is famous for the art academies, galleries, and well-to-do restaurants and bars all intricately packed inside this district. You can enjoy a fine meal, go out for a drink, try a little high-end meditating therapy, or simply walk around the classic ancient streets and admire the architecture of Milan.
Read more: Reasons to Visit Amsterdam
8. Largest Stadiums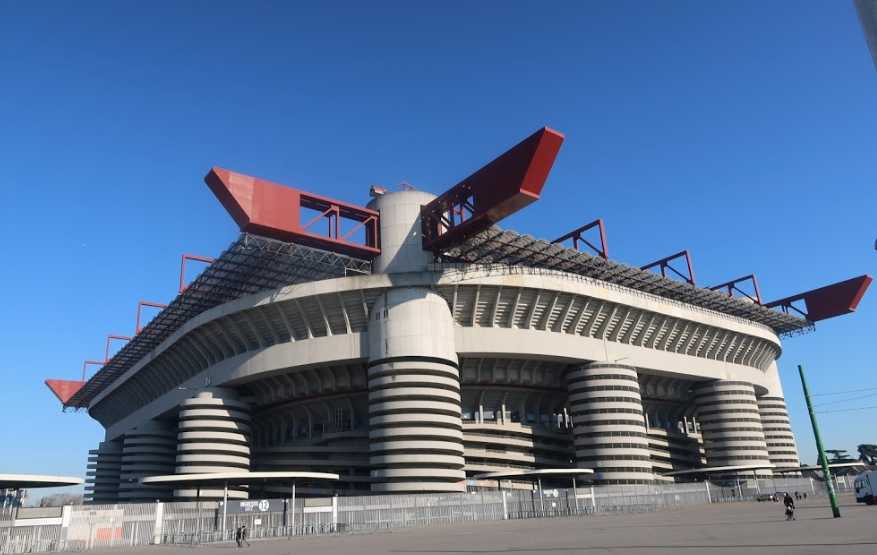 Not only the past figures but this city isn't lagging in modern architecture as well. You can offer with the San Siro stadium which has a capacity of just over 80,000 seats being one of the largest stadiums in Europe. You would be surprised to know that this Milan's famous landmark was the key stadium during World Cup 34 and World Cup 90.
9. Opera Houses
Milan has a very old culture of opera where people love to entertain themselves with the interesting folk tales and modern ballads being sung by the opera singers. You can visit the La Scala Opera house due to which Milan is known for in the entire opera industry as the best city as they own the opera house which is one of the finest in the world and is renowned for its acoustic qualities and opulence. The mesmerizing red velvet draped, golden furnishings of 6 tiers of seating and individual boxes of a frame with the stage in a semicircle is just another serene experience to have.
Read More: Monuments in Mumbai
10. Beautiful Canal stretches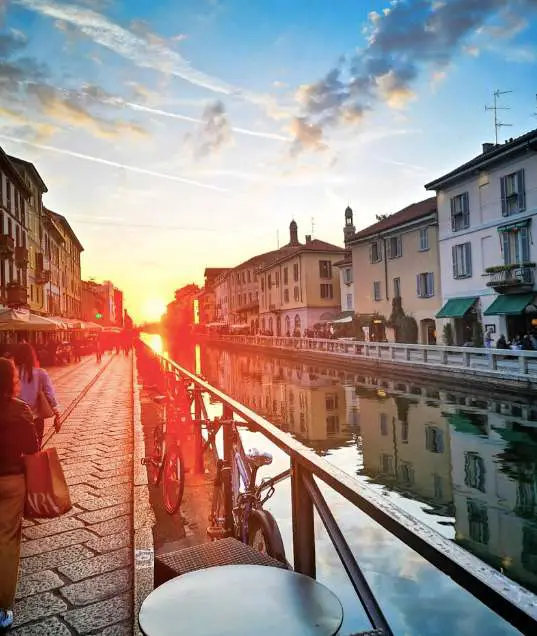 It weird that even the canal stretches that were used to channel the water throughout the city for various purposes in ancient times are now the best place to visit in Milan. You can explore the Naviglio Grande canal stretch from the Porta Ticinese to the Ticino river which is about 50km to the west of the city. The canal situated within the city center is a fantastic place to walk and is lined with old buildings plus a variety of shops and restaurants are incredible to dine. These waterways seriously serve a crucial spot of exploring Milan that you will admire later due to their approach from where different parts of Milan can be easily seen 
11. Fashion & Design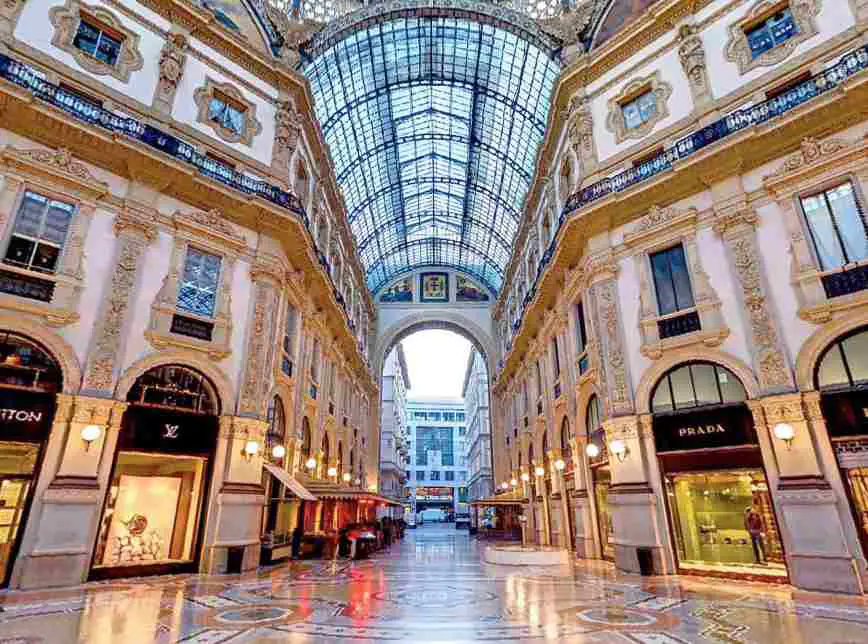 This city has become a must-see destination for all the fashion hounds from the world. Milan's designer shopping district is filled with glossy, big-names, and super trendy designer boutiques. If you are thinking Milan is famous for which industry? Then just once look at their Grand Galleria Vittorio Emanuele II, at first you might think you are standing inside the entrance hall to an opera house or palace which in reality is a shopping mall in Milan! In fact, one of the oldest shopping malls in the world was designed by Guiseppe Mengoni. So it's easy to find the best quality and fashion where even you can expect to find popular brand names such as Prada, Versace, and Louis Vuitton being their everyday notion to discuss
Read More: Buildings in Jaipur
I hope you enjoyed these top 11 reasons that make all Milan's famous places to visit even more tempting and desirable. It's incredible to see the epic monuments in person that played a crucial role in the development of the entire civilization. But there are more of Milan's famous landmarks that can impress those who are not history geeks and love to enjoy the places in the present. I hope you liked this article, and you can head on to other blogs for knowing more about this interesting city. Feel free to ask us in the comment sections below as well.
The post Discover What is Milan Known For | Why Milan is Famous For appeared first on World Tour & Travel Guide, Get Travel Tips, Information, Discover Travel Destination | Adequate Travel.