Whether you want to head toward the snow to enjoy amazing skiing and snowboarding or prefer to soak up some warm January sunshine, you can find wonderful places to travel in the United States in January. Visit the Hawaiian Islands to watch the migration of humpback whales, or enjoy theme park fun during the off-season when lines and waiting times are short. No matter where you go for your January getaway, a vacation rental provides you and your family plenty of room to relax and unwind. Take a look at the best places to travel in USA in January 2020 that is ideal for your January vacation.
List of Top Places to Travel in the US in January
1. New York City
The Big Apple tends to draw in smaller crowds in January than other peak times of the year. The average temperature is rather chilly, with highs around 4°C and a low around -3°C. In the city known as the concrete jungle, Central Park provides New Yorkers a much-needed green oasis and is one of the most famous parks in the world and makes the best places to vacation in the US in January. Since 1949, during the winter months, Central Park opens an ice skating rink called Wollman Rink that is popular with tourists and locals alike.
2. Los Angeles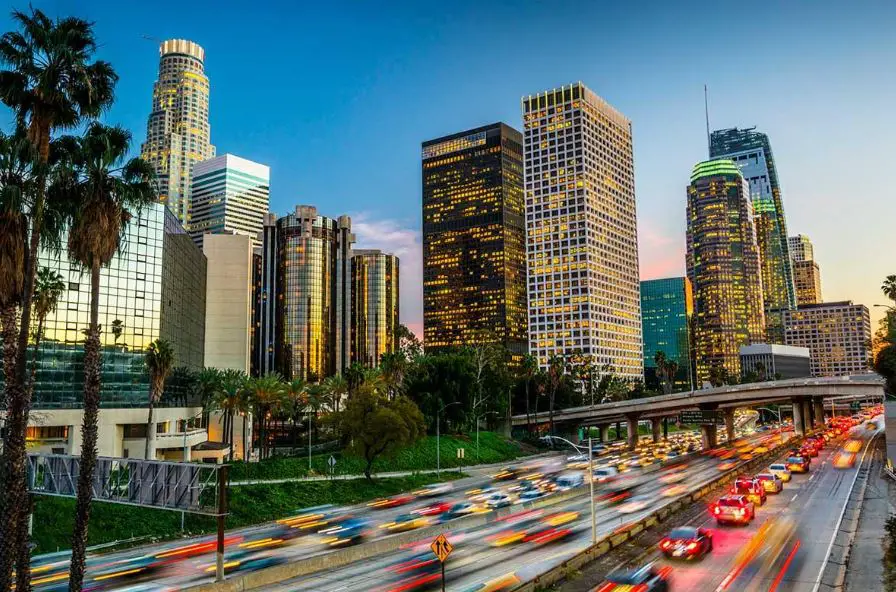 The City of Angels is a gorgeous destination no matter what time you visit but still considered in one of the best places to travel to in the USA in January. Los Angeles enjoys an average high of 19°C and an average low of 9°C for the month of January, making it one of the best winter sun destinations in all of the United States. If you want a taste of the glitz and glamour of the Hollywood lifestyle, January is a great time of year for celebrity spotting, with the Golden Globes Awards taking place. January in LA is considered low season, so it's also a great chance to venture out to Disneyland to enjoy the smallest crowds of the year – which means no waiting in line, win!
Read More: Best Things To Do in Los Angeles at Night




3. Las Vegas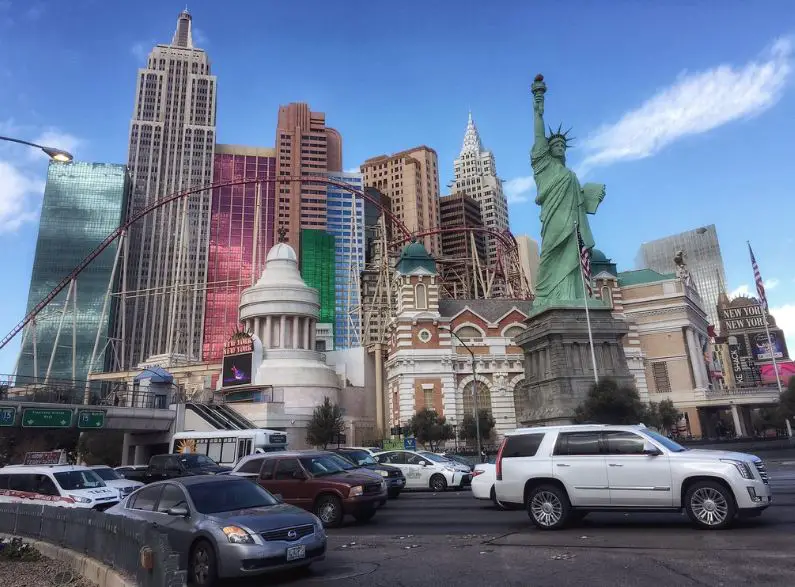 Also known as Lost Wages and the City of Sin, we all know that what happens in Vegas, well, stays in Vegas. Las Vegas in January can be a little on the cooler side, with an average high of 14°C and an average low of 3°C, meaning you'll want less time poolside and more time spent at the poker table. During your time in Las Vegas, be sure to check out one of the many acts happening around the city. The cooler January weather also makes it the best place to travel in the US during January.
4. Austin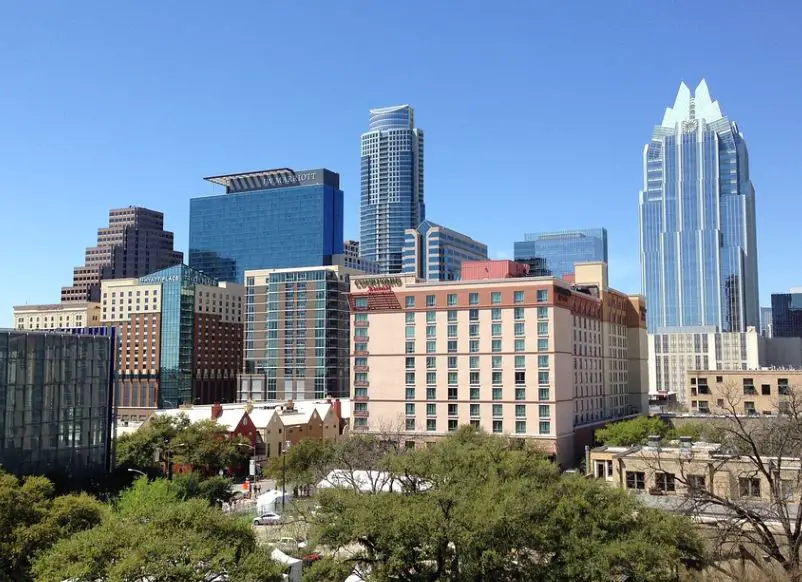 January is the perfect time to explore Austin with lots of great functions and events happening all around the city. The month brings an average high temperature of around 16°C and an average low of 5°C, making it comfortable without being too cold.  Franklin's Barbecue is open from 11 am until sold out, and it sells out every single day. it is counted in one of the best places to travel in the US in January for warm weather.




5. New Orleans 
New Orleans is the birthplace of jazz,  home of the unbelievably tasty soul food known as Gumbo and one of the best places to vacation in the United States in January. Gumbo is a West African dish that contains ingredients such as shrimp, chicken, duck, crab, and sausage, and no trip to New Orleans would be complete without sampling this world-famous Louisiana specialty. New Orleans is a city full of buzz and excitement during the month of January, for just as the festive season is coming to an end the preparations for the annual Mardi Gras celebrations are underway. The average high temperature reaches 17°C and the average low is 8°C, making for an extremely pleasant winter destination with plenty of hours of sunshine to enjoy. 
Read Also:California Road Trip
6. San Francisco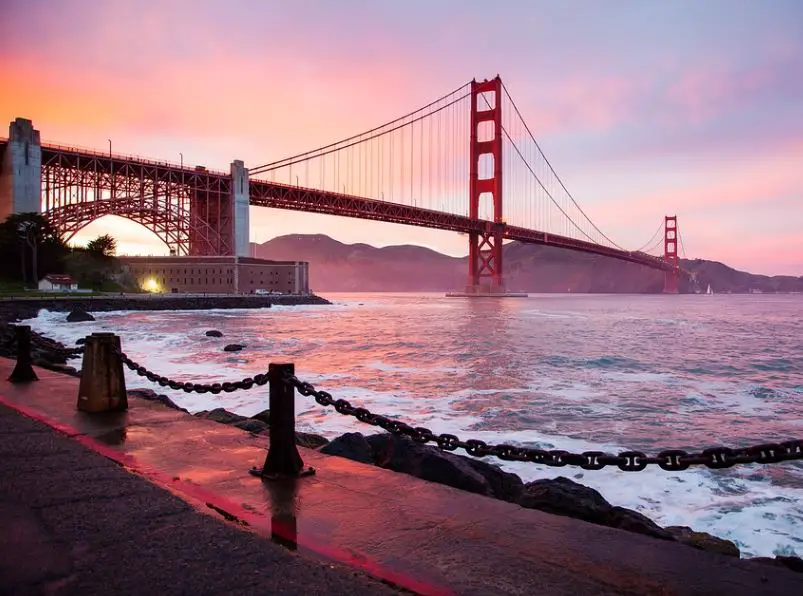 San Francisco is at its coldest in January, with an average high temperature of around 14°C and an average low of 8°C. Although you might not spend too much time at the beach, there's still plenty to see and do during the winter months in San Fran. While you'll obviously be visiting the major tourist hotspots such as the Golden Gate Bridge and Alcatraz Prison, there are a few other hidden gems that most tourists don't know about, so be sure to check these out. It is considered in one of the best places to travel to in the united states in January. Firstly you'll want to get down to Pier 39 for the amazing cafes and restaurants, street performers and gorgeous views of the marina. Another great place to visit in San Francisco is Muir Woods National Monument, home to the towering old Californian redwood trees, some being over 2000 years old. 




7. Philadelphia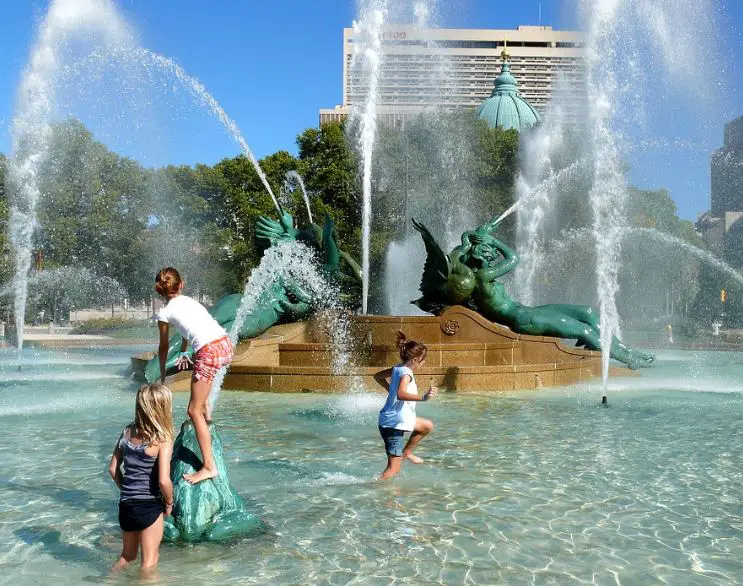 If you are searching for the best warm places to travel in the US in January then Philadelphia is only for you. January is a fantastic month for traveling around Philly, but be prepared for some harsh weather with average lows of -2°C and the average high of a balmy 5°C, yikes. Speaking of scrumptious snacks, it would be considered sacrilege to come to Philadelphia and not sample a Philly Cheesesteak. What is a cheesesteak you ask? It's essentially a sandwich filled with beefsteak and melted cheese in a long hoagie roll, but trust me it is so much more than just a sandwich; in Philly, it's a way of life. While there is a lot of dispute around the city as to who makes the best cheesesteak, these are some of our favorite spots for a truly authentic Philly experience.
Don't Miss: USA Facts and Information
8. Washington D.C.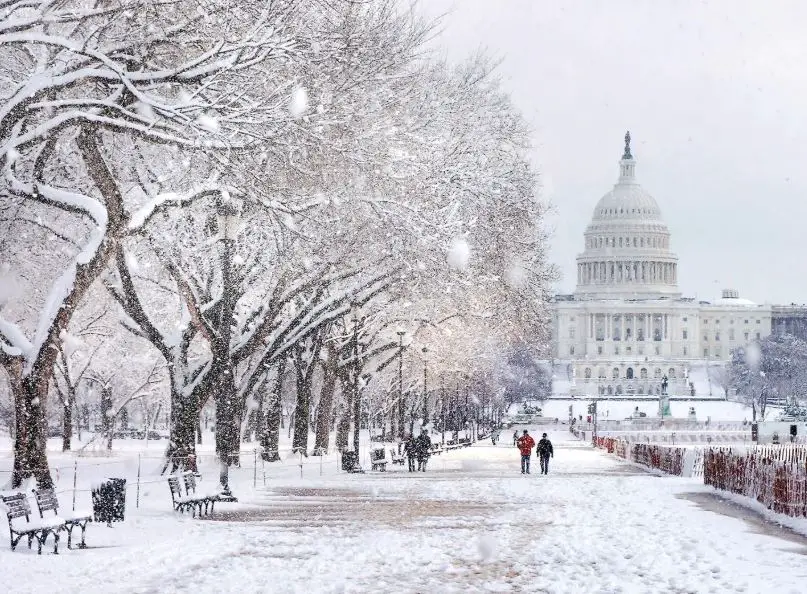 January is undoubtedly the coldest month of the year to travel to the US Capital, with an average low of -4°C and frequent snowstorms. Being the nation's capital city, there are also a lot of memorials that are really worth visiting such as the World War II Memorial and the Vietnam Veterans Memorial. January is also the perfect month to bundle up warm, lace up your skates, and head to one of the city's many popular ice skating rinks that operate for almost all of the month. This beautiful place definitely deserves the best places to vacation in the US during January.
9. Boston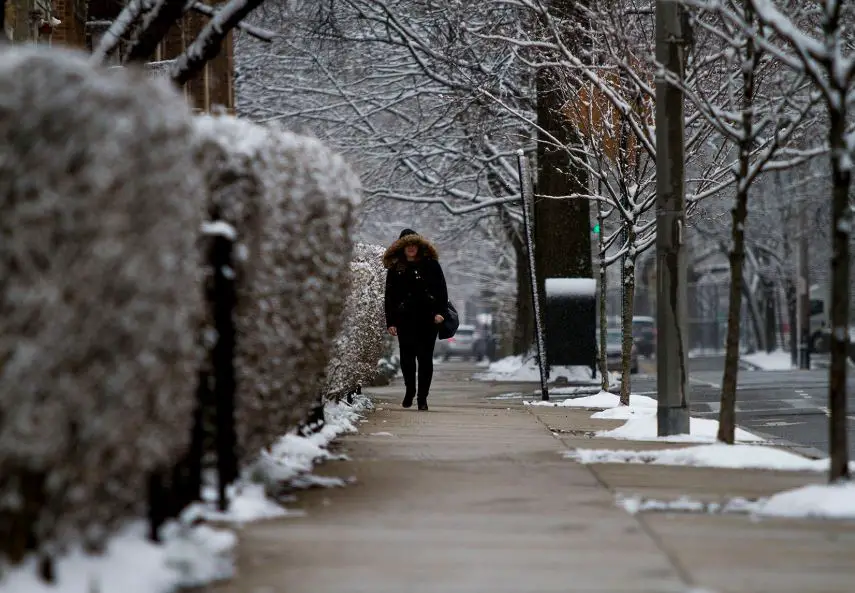 The average high during January is around 3°C while the low is -5°C, so you'll definitely need to keep yourself as snug as a bug in a rug. The Boston Celtics (basketball) have a lot of home games at TD Garden during the month of January, where you'll be able to experience the fast-paced and atmospheric US sporting environment. Boston undoubtedly one of the best places to travel in the US in Jan.  Maybe sports aren't your thing? Perhaps the Boston Wine Festival sounds more favorable! It's the nation's longest-running wine festival celebrating 30 years of delicious wines from the world's best winemakers, which runs through the month of January.
10. Chicago
Chicago is world-famous for its art and theatre culture across the world. It is also one of the good places to travel in the US in January. January brings a lot of great musicals, concerts.  If you're looking for a completely quirky event to attend in Chicago, all winter movie enthusiasts can gather at Northwestern University for a 24-hour binge session of low-budget films. Tickets are cheap and it will no doubt keep you entertained.




January is an ideal time to travel in the US for those needing to escape winter's chill. While travel deals may be limited during this time, you will skirt humidity and the rainy season in popular warm-weather destinations. I hope you will love this article on the best places to travel in the US in January 2020. If you do so kindly share your views in the comment section.
The post The 10 Best Places to Travel in United States in January appeared first on World Tour & Travel Guide, Get Travel Tips, Information, Discover Travel Destination | Adequate Travel.