Synopsis: Uttarakhand Tourism Department has warned tourists that they should avoid visiting the state due to heavy rains and landslides. The meteorological department issued this warning after observing the sudden change in climate due to the monsoon.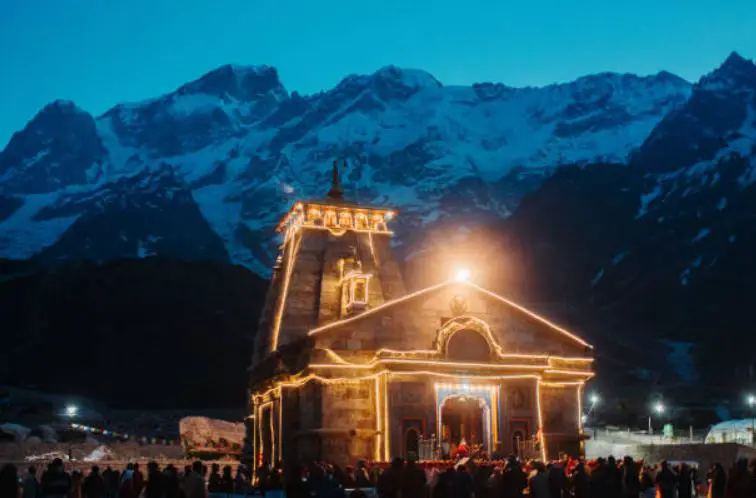 Uttarakhand Tourism Department has issued a strict warning for the visitors and pilgrims visiting Uttarakhand for sightseeing and Char Dham Yatra.  The meteorological department adds that it is quite unsafe to visit Uttarakhand as there will be heavy rainfall in the state on the 20th and 21st of June. Visitors might have to experience difficulty in journeys due to landslides, road closures, and high water levels in rivers and streams. 
The warning has been issued strictly for the devotees coming for Char Dham Yatra. The warning states that it is recommended to postpone the journey as it is cautious to visit the state. The Meteorological Department has predicted heavy rainfall in multiple areas including the Char Dham route, Badrinath, Kumaun, Garhwal, and Hemhund Sahib.
Also, the government instructed tourists to plan their travel only after taking all necessary updates regarding weather and route closure from the Meteorological Department and the toll-free number provided by UTDB
Pilgrimages going towards Badrinath and Hemkund Sahib had to take a break due to the road closure. However, the journey started again after a short interruption. The tourism department retweeted UK Police's tweets stating about the traffic disruption on Badrinath National Highway due to landslides.
Tourists visiting Uttarakhand are informed to check the official website of the meteorological department to get live updates on the weather. It is also advised to carry an umbrella, raincoat, and waterproof trekking shoes during the journey as safety accessories.
The post Uttarakhand tourism department issued a warning for tourists about rough weather appeared first on World Tour & Travel Guide, Get Travel Tips, Information, Discover Travel Destination | Adequate Travel.