Synopsis: Emirates has announced plans to operate additional flights from Dubai International Airport (DXB) to accommodate the increased demand for air travel during this year's Hajj season. This will provide more connectivity to pilgrims across the globe.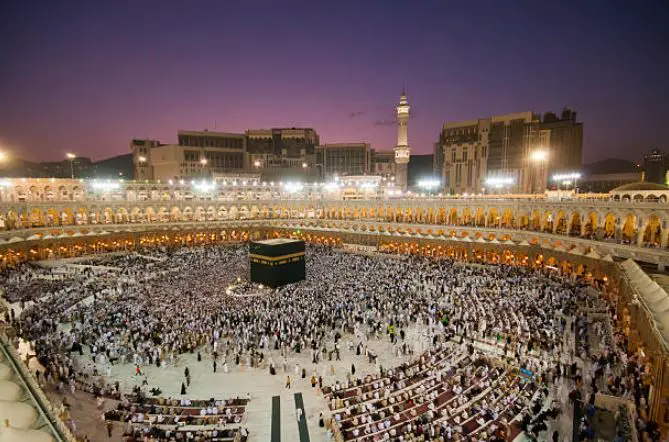 Foreseeing the increasing demand for flights during the Hajj season, Emirates has decided to deploy more flights this season. Around 2.5 million people enroll for Hajj every year and to accommodate all of them comfortably Emirates has announced to operate more flights. This Hajj season, more than 1 million people have already enrolled for Hajj and emirates take this decision for the comfort of the pilgrims. These flights will connect Dubai International airport to the rest of the world which eventually improves worldwide connectivity. 




Emirates currently operates 590 flights daily between Dubai and Jeddah, Saudi Arabia, via Doha, Qatar, and Riyadh, Saudi Arabia. In addition, the carrier offers direct flights between DXB and Medina, Makkah, and Madinah, Saudi Arabia. However, for this time being, special flights will be operated by Emirates to Jeddah and Medina to carry pilgrims for this Hajj season.
"We have seen strong demand for our services to Jeddah and we are pleased to offer these additional flights to meet the needs of our customers," said Adnan Kazim, Chief Commercial Officer, Emirates Airline. "Our commitment to providing world-class service remains unchanged and we look forward to welcoming thousands of pilgrims back home safely."
The number of passengers traveling to and from DXB for the Hajj is expected to increase significantly this year. According to the Ministry of Hajj and Umrah, the number of pilgrims is estimated to reach 4.6 million this year. Last year, Emirates operated approximately 2,000 flights to and from DXB, including around 700 flights to and from Jeddah, Saudi Arabia. 
However, this year Emirates decided to deploy 31 additional flights to Jeddah. Along with this, they announced to double the frequency of daily flights to Medina from 23 June to 20 July. This decision is eventually taken to transport pilgrims safely to Mecca i.e. one of the Five Pillars of Islam. These additional services will run Emirates in parallel to the regularly scheduled flight services.
This service by Emirates is open for all pilgrims who hold a valid Hajj visa, valid vaccination certificate, a negative PCR test done within 72 hours of departure, and must be under 65 years of age.
Emirates wants to make it a once-in-a-lifetime Hajj experience for the pilgrims through their services. The entire Emirates team is working hard on their part to ensure that every detail of the pilgrim's experience is lined up with the fundamental beliefs.
At Dubai airport, a special team will be assigned to manage the check-in and transfers. All of this is arranged by the Emirates team to provide a seamless and convenient on-ground experience for Hajj pilgrims.
The post Emirates will operate more flights for the impending Hajj season. appeared first on World Tour & Travel Guide, Get Travel Tips, Information, Discover Travel Destination | Adequate Travel.