France the European country is not only famous for its antique historical monument but it also has many other facts associated with it. When we talk about a vacation in Europe, France, is the first country that strikes our minds. This must be because of the rich culture and array of historical monuments located in this country. 
If you are planning to visit France, then it's better to know top interesting facts about France. There are countless facts associated with this second largest country in Europe and not knowing some of them might put you into trouble. Also, these facts about France will help you to know this famous tourist place better and freely roam around the country. You can also impress your friend by telling these 20 lesser-known facts about France on the next trivia night. So, have a look at these facts linked with France that will surely surprise you. 



Global facts:
France Is The Most-Visited Tourist destination In The World 
France is indeed the first choice of globetrotters and a famous tourist destination in Europe. So, it's a great time to upgrade your French-speaking skills as it will help you on your Europe trip. More than 90 million people visit France every year, resulting in a whopping crowd of tourists in the country. Also, you must know that Paris, the capital of France, is the third most visited city in the world after Bangkok and London.
Read: Things to do in Paris with Toddlers
Read more: Best Places to Visit in France
France is the largest country in the European Union.
You might not believe but it's a fact about France that it is the largest country in the European Union sprawling in 551,695 sq km. Also, It is the third-largest country in overall Europe surpassing Russia and Ukraine with 3,969,100 and 603,628 km2 area respectively. 
The Surface area of France: 551,695 sq km
Liberte, Egalite, Fraternite is the slogan and national motto of citizens in France
France is the first country that came up with the national motto for its citizens during the revolution in 1789–1799. The national motto of France "Liberte, Egalite, Fraternite"  was later mentioned in the constitutions as well in 1946 and 1958. People will see this slogan on coins, postage stamps, and government logos, and all those things that symbolize the triumph of the Republic. 
France has twelve time zones. 
France has a total of 12 time Zones ranging from UTC-10 to UTC+12. The areas located in French Polynesia in the Pacific Ocean are mainly responsible for the scattering of these time zones. Also, this is the maximum number of time zones any count has. France is leading this list surpassing the USA, Russia, UK, and Australia. 
Currently, people are using the Central European Summer Time Zone in France. 



The Louvre Museum in Paris is the most visited art museum in the world
The famous art museum in Paris "The Louvre Museum" is also the world's most visited art museum. A record 10.2 million people visited this museum in 2019 making this the top-visited museum in the entire world. You will get all the famous art forms exhibited in this museum including Mona Lisa and The Virgin and Child with Saint Anne by Leonardo da Vinci, Liberty Leading the People by Eugène Delacroix. There are so many other good reasons to visit this fabulous art museum in France. 
Address: Rue de Rivoli, 75001 Paris, France
Annual Visitors: 2.7 million (2020) 
National rank: 1st Rank
Global rank: Ranked 1st globally in 2020
Read: Things to do in Paris with Toddlers
"Tour de France" the famous cycle race/athletic contest  has been running for over 100 years
The famous cycle race of France "Tour de France" was first incorporated on 1 July 1903 when 60 cyclists embarked on their first-ever cycle tour. Since 1903, this race has been organized every year and 198 cyclists participate in this race covering 3,200kms in 23 days. Presently, this famous cycle race was also titled the world's greatest cycle race. 
Dates of Tour de France in 2022: Fri, 1 July 2022 – Sun, 24 July 2022
France has won the maximum number of Nobel prizes for literature
It's unbelievable that there are a total of 15 French personalities who have won the Nobel prizes for literature since 1901. France has made a record in the entire world gaining all these prizes. The first personality who won the Nobel prizes from France is the famous poet and essayist "Sully Prudhomme". 
Sully Prudhomme was the first person to win the Nobel Prize in Literature from France in 1901.
France is also known as L'Hexagone because of its geographical structure. 
When you see the map of France you will observe that it somewhere looks like a geometrical shape: Hexagon. The Hexagon has 6 sides and similarly, France has six edges attached to six other nations. 
France has the maximum coastline area in Europe: 3427km.
French is famous for topping the list and here it is doing the same with the maximum coastline area of 3427 Km in Europe.  



France is 126% larger than the UK.
Do you know that France is beating the United Kingdom in the area? The surface area of France is 126% more than that of the United Kingdom. 
French was the official language of England in 1066 for nearly 300 years.
Between 1066 and 1362, French was the official language of England. Later William introduced Anglo-Norman French in In 1362 and it was spoken by royalty, aristocrats, and high-powered officials, and many other peoples who didn't know how to speak french. 
Read More: Tourist Attractions in Paris
France has the second-largest rail network in entire Europe.
France is the county in Europe with the second-largest rail network. Also, the rail network in France is the ninth-biggest in the world. 
Unknown food facts about France:
The French citizen eats around 30,000 tons of snails in a year.
There are a variety of famous foods in France like Cassoulet, Flamiche, Tarte Tatin or baguette but don't know what these people found in snails. French people consume approx 30,000 tons of snails annually. So if you are visiting France then be ready to taste some snails in your lunch or maybe in dinner. 
Turning a baguette upside down is a sign that something unlucky is going to happen.
There are many saga tales related to the baguette in France and one among them is the unlucky sign. It's hard to believe but as per French citizens, turning a baguette upside down means something wrong is gonna happen in the near future. 
France has more than 1600 varieties of cheese
France is the largest manufacturer and consumer of cheese in the world. It produces around 1.7 million cheese every year and you will get to taste more than 1600 types of cheese in France. If you love cheese pizzas or cheese balls then get ready to visit France. You will get sundry kinds of cheese here to try within your meals. 
Famous cheese in France: Bleu d'Auvergne, Selles-sur-Cher, Epoisses, Cantal ouFourme de Cantal, Bouton de Culotte, Reblochon, Mont d'Or, Curé Nantais.
France produced the expensive bottle of wine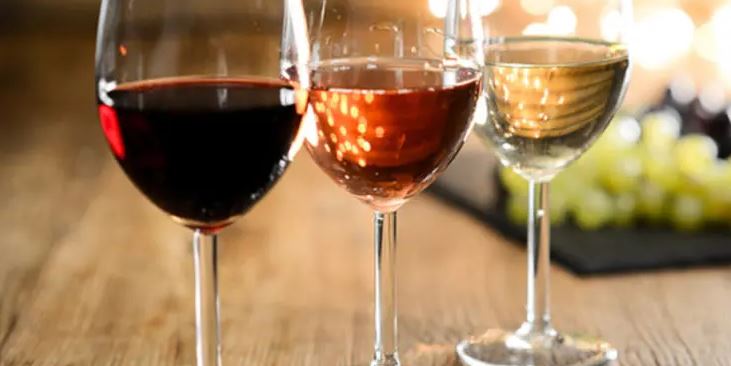 France is the colossal producer of wine in the entire world and it produces the most expensive wine in the world. In fact, the top five costliest wines in the world are from France.
Read More: 10 Best Places to Visit in Paris
The Most expensive French wine is Domaine Leroy Musigny Grand Cru, Cote de Nuits and its price is $30,861.
Invention and technology:
Camera phone was first invented in France.
Among so many facts associated with France, the invention of the camera is one. The first camera phone was invented by Parisian Phillipe Kahn in 1997. He took the first picture of his newborn daughter and his Spouse, Sophie, on June 11, 1997, and shared it with family and friends.
Tin cans or Canned food was first invented in France.
Can you believe that the invention of a tin can or canned food first happened in France during the Napoleonic War? The canned food is preserved through heat processing in an airtight container and is easy to cook and store. Nicolas Appert first developed the process of canned food between 1803 – 1815 BC.  



Hairdryer was first invented in France.
Most of us use hair dryers daily, but have you ever thought about where this device came from? Undoubtedly, the hairdryer is the most grossing female grooming product and it was first invented in France. If not, then you should know that the hairdryer is a French invented grooming accessory.
Hairdryer was first invented by a french hairstylist named Alexandre-Ferdinand Godefroy in 1888. 
Majestical hot air balloon was first designed in France.
You all have seen hot air balloons flying high in the sky and thought of riding it once. Before riding on a hot air balloon you should know that it is a French invented aircraft. It works on the motion of air and takes the passenger to another location through guided air.
The first hot air balloon was invented by Joseph-Michel and Jacques-Étienne Montgolfier in 1783.
France never fails to amaze us in anything. From monuments to tourist attractions, surface area to rail networks everything here is top-tier. There are so many unknown facts about France that we all should be aware of before visiting this largest country in Europe. This article will help you to know some surprising facts related to France. Read the entire blog so that you will be able to collect enough knowledge about this European city where people love to eat snails and have nearly 1600 types of cheese for cheese lovers.
The post Top 20 Interesting Facts about France| Fun Facts about France appeared first on World Tour & Travel Guide, Get Travel Tips, Information, Discover Travel Destination | Adequate Travel.