Milan can be a city of dreams for fashion lovers but the Italian influence is far more interesting to explore here than any other section. Such inspiration brings out some of the best food to eat in Milan that is not only super delicious but also their availability is very easy to approach. There are some of the top delicious cuisines that you can explore in Milan which cherish a very incredible take to all of their neighboring traditional dishes too. Hence I have curated a list of top 10 foods to try in Milan Italy that are super delicious and famous among the travelers.
List of Foods to try in Milan
1. Risotto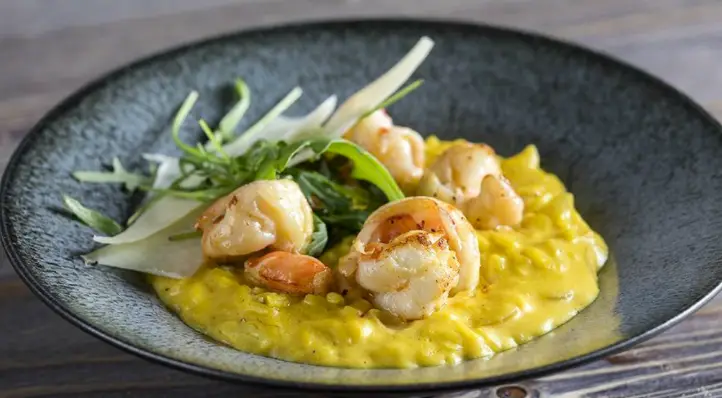 You might have tried these dishes everywhere in the world but do you know Italy is the largest producer of rice in Europe? Which makes this dish among one of the super traditional Milanese dishes. This is one of the best foods in Milan that is made with rice here. Usually, people call it risotto Alla Milanese. They even add saffron to give a pop of yellow into this normally bland-looking dish. Whereas the cheese and bone marrow are the sole ingredients that are responsible for the risotto's luxurious creaminess.
Read More: Beaches Near Milan Italy
Read More: Monuments in Latvia
2. Ossobucco
Ossobuco, which translates to "bone with a hole," is one of two meat stars you will find in Milan. This city is filled with varieties of meat dishes that's why vegetarians might not be very happy with this but this braised mixture of onions, carrots, celery, white wine and broth in which the cross-cut veal shank is fork-tender and melts in the mouth will even make them drool too. The best part about this famous food in Milan Italy is the jelly-like marrow at the center of the bone which is just magnificent in taste. They often served this with risotto Alla Milanese or polenta.
3. Piadina
Its resemblance to a quesadilla might baffle you, but the Piadina is slightly thicker than a flour tortilla. This flaky Italian flatbread is light and crispy after being freshly cooked on an electric griddle. This food in Milan Italy is stuffed to the brim with meats, cheeses and vegetables. Even in more refined spots, where the Piadinas are not well known, you can enjoy the gooey cheese inside before it hardens. This is one of the must-try food in Milan which is even easily available in any food store.
Discover: What is Milan Known For
4. Cotoletta
You can say it's the Italian cousin of the Turkish schnitzel. This is another goodness of Milan which you can enjoy with your whole family as the servings are quite heavy and rich. This is basically a breaded veal cutlet fried in butter which is served with various crispy items. You can enjoy this top food of Milan even at your home as it's recipe is quite simple and easy.
5. Panettone
This is a notoriously difficult bread which is prepared from the pumped full of large pieces of candied citrus and raisins being filled inside. There are many people who buy this popular food to eat in Milan as a gift for their friends and family back at home. These items are even available in very large amount during various festivals of Milan, therefore, you can feel the happiness and richness of this food in Milan on your own as nothing spreads a bit of cheer like a slice of this pillowy
6. Minestrone Milanese
This dish is some of the healthy stuff you can dine on if you don't like eating the heavily creamy meat dishes of Milan every time. This is a soup dish in which only a few sips of the soup can tell you exactly where you are on the peninsula. As they use rice in place of pasta along with vegetables of all types such as cabbage, beets, celery, spinach, parsley and tomatoes which keeps of changing according to the seasonal veggies coming in the market that's why you can guess their seasons and dishes over the changing course of this famous foods to eat in Milan.
Read More: Things to Buy in Milan Italy
7. Cassoeula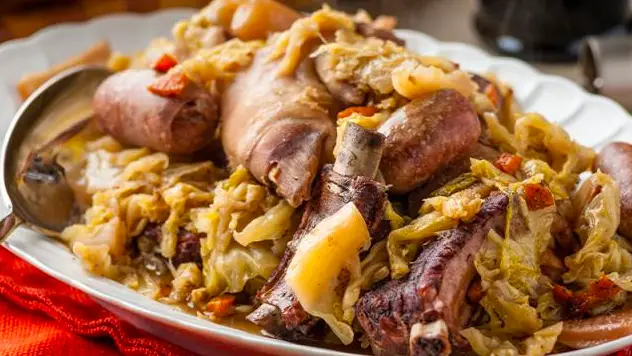 You will feel the real shine of this food in Milan during the winters as its ingredients include warming pork and cabbage stew that are very essential in warming up the body along with providing various pops up on menus during the colder months when all you want is a bowl of steaming hot goodness. In addition to sausage and cabbage, less noble pig parts like the head, feet, ears and more are tossed into the pot for utilizing the meat on every level. Generally, this is a dish that is traditionally consumed on January 17, which is the feast day of Saint Anthony the Abbot.
Visit: Historical Places of Milan
8. Gorgonzola Cheese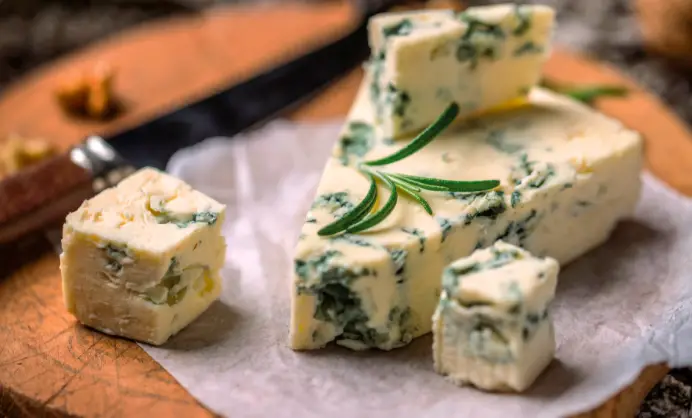 There are a lot of cheese varieties you can find in Italy but the Gorgonzola is a cheese which is famous for being the birthplace of the eponymous cheese. Gorgonzola comes in two forms: dolce (literally, "sweet") which is sweeter and creamier, and Piccante (literally, "spicy") which has a spicy, pungent bite. You can enjoy this with various other good foods in Milan making their taste creamier and flavourful.




9. Trippa alla Milanese (Busecca)
This is a wholesome, hearty soup, which is made of tripe, beans, a variety of vegetables, broth and a touch of tomato purée. This might look like usual soup but the taste is far more incredible than any other soups of Italy. You can tell from its aroma that the spices used to create its signature taste is only available in Milan remarking all other popular foods to eat in Milan that can be enjoyed along with this dish.
Read More: What Maldives is famous For
10. Crudaiola All' Arturo
Another best food in Milan which is better if tried during winters. As with its stews and polenta, it is well suited for winters only. The added carrots, lettuce, fennel, ripe tomatoes and basil leaves are processed in a blender for a few seconds, then served with bulgur wheat to give all the deliciousness of the dish in one complete plate.
Hope you enjoyed the above mentioned top 10 foods of Milan that are not only delicious but very affordable. You can even make some dishes back at home or buy them as gifts for your loved ones. You can comment of you have any more suggestions and head to our other blogs for more engaging info like these.
The post Best Foods of Milan Italy | Top Foods to Eat in Milan appeared first on World Tour & Travel Guide, Get Travel Tips, Information, Discover Travel Destination | Adequate Travel.