Egypt has already stamped its strong remark all over the globe with its intricate collection of pyramids and mysterious mummies but when you are done with all the sightseeing of famous landmarks, there is a serious requirement of cool and refreshing place to stay especially in Egypt which experiences every year a sudden hike of temperature that is unbearable. For such an escape, you can head over towards the soothing beaches of Egypt which are the best vacation hotspots for spending a good time. Here I have provided you with a shortlist of the top 10 famous beaches in Egypt which will suffice all your relaxing journey and gives you a refreshing start for another adventure in the town.
List of Top 10 Beaches in Egypt
1. Ras Abu Galoum, Dahab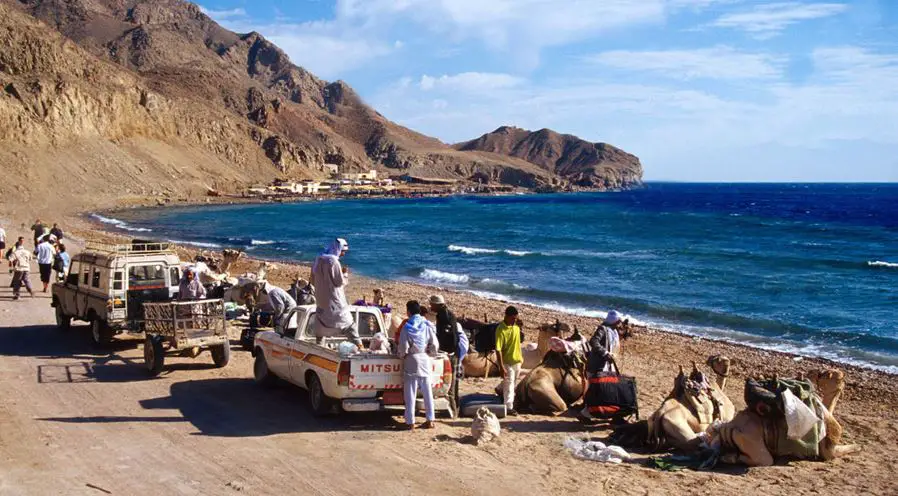 This beach is situated in one of the beautiful coastal towns of Dahab which is popular among the locals as the famous beach town of entire Egypt. This is one of the best beaches in Egypt situated on the Sinai Peninsula bordering the Red Sea. You can explore the vibrant coral reefs and amazing fauna underwater or go for hiking and trekking activities near the ranges located nearby the beach. There is also a safari ride offered along the beautiful surreal coastlines to make the most out of your incredible vacations in Egypt.
Address: Dahab Noweabaa, Department of Saint Catherine, South Sinai Governorate, Egypt
2. El Gouna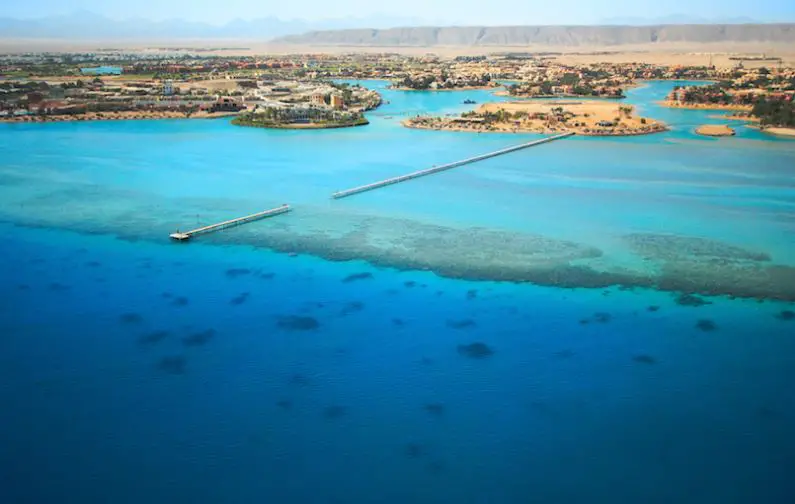 If you are a party freak searching for the best beach parties in Egypt this is the perfect place for your vacation. El Gouna is considered as the most beautiful beach in Egypt on the eastern coast touching the northern Red Sea. This beach is very famous for luxury lovers due to its top-notch services along with glamorous pub and restaurants, and a very vibrant nightlife for the visitors coming from all around the globe.
Address: Hurghada, Red Sea Governate Egypt 
Read More: Best Foods in Cairo




3. Ras Um Sid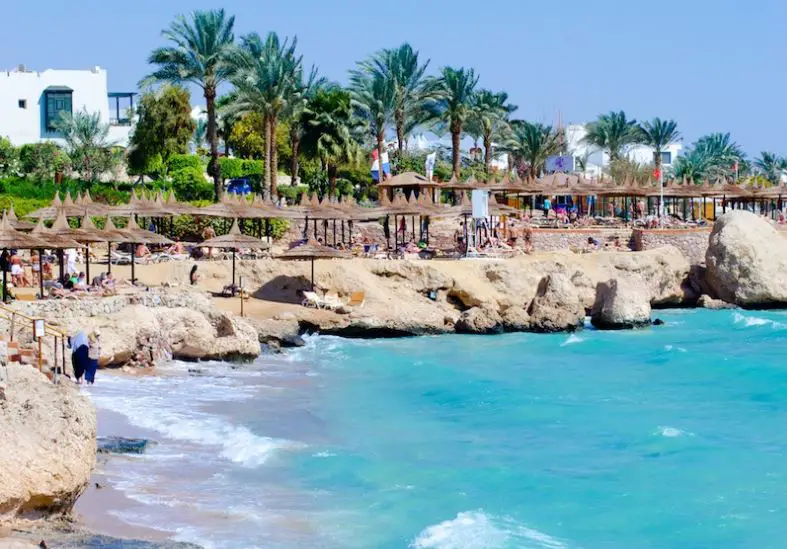 When food is your top priority to enjoy then you have to visit beaches which have the best street food strolls lining their pathways. This beach at the South of Sinai state of Egypt is located at Sharm El Sheikh outlining the Red Sea serves a fabulous lip-smacking fresh Egyptian street food that will definitely melt your heart. This is among the famous beaches of Egypt for the lovers of scuba diving and sea adventures. So try their mouth-watering foods or dive into the crystal clear water of the sea its all going to be a memorable experience in your entire vacation Egypt.
Address: R8X6+HF Hadaba, Qesm Sharm Ash Sheikh, Egypt
4. Taba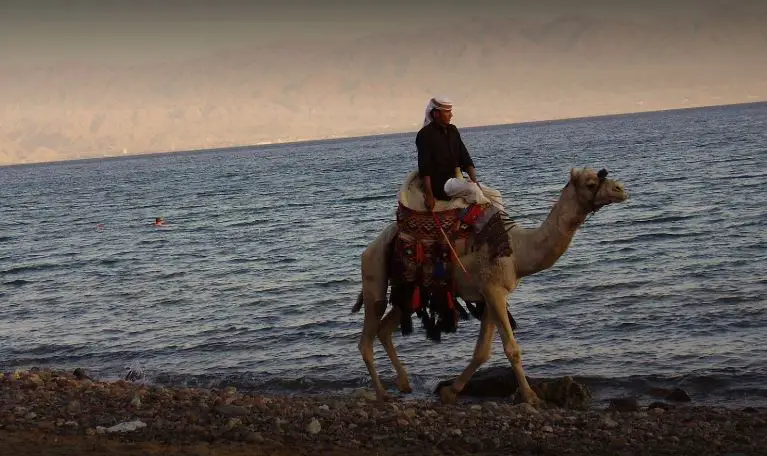 There are a lot of beaches in Egypt that lie close to different borders of other countries just like this beach on the Sinai Peninsula which is nearby the borders of Israel. It is the popular beach to visit in Egypt for the spectacular resorts and casino hubs located near this beach. Along with gushing turquoise water and golden sand you can explore the old forts and many hiking places near the beach as well. Just remember to take your sets of sunscreen and beach hats to beat the sweaty sun of Egypt.
Address: Nuweibaa Taba Road Nwebaa, Qesm, 46621, Egypt
Get: Best Cities in Egypt to Visit




5. Ras Shitan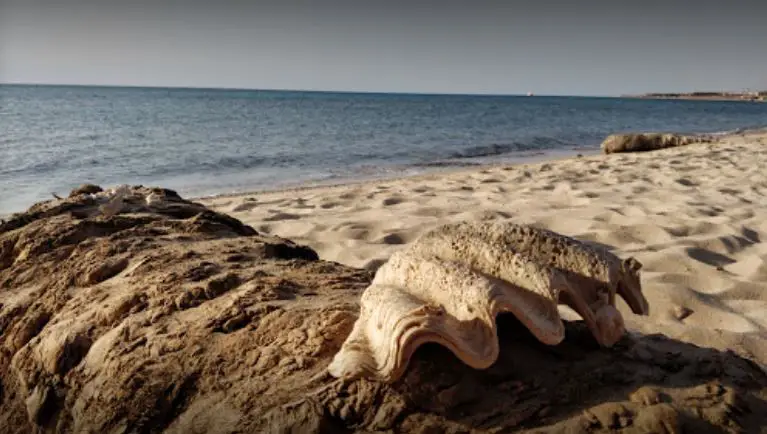 Some people desire to sit near the beaches with their favourite novels to relax and enjoy the quiet and peaceful ambience filled only with the soothing sound of the beach waves approaching the shore. For such people, this is the nicest beach in Egypt which is full of serenity and calm surroundings. The surreal beauty and harmonious waterfront will turn your mind into a meditating monk. You can also camp near the beach or try to connect and explore the nearby villages situated on the coast of the Red Sea to know more about this mysterious country.
Address: Nuweiba, South Sinai Governorate, Egypt
6. Hurghada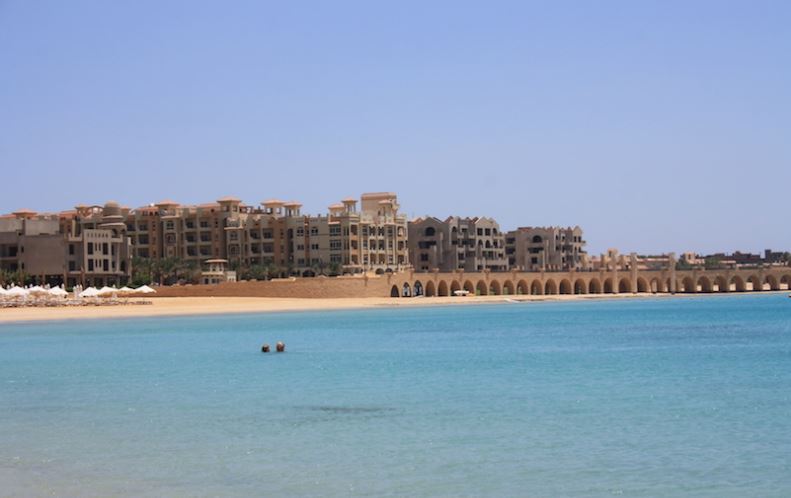 This beach is the go-to beach for every tourist landing at the Hurgadha Airport of Egypt. Hurghada is one of the most well-developed beaches in Egypt having incredible water sports activities and scuba diving options. 
This beach in Hurghada Egypt is extensively popular for windsurfing and other sea adventures that you can enjoy along with the active city life. Usually, the beaches are just great combination of sand and sea but Hurgadha beach is one of the best beaches which runs like a successful city and has its own schools, nightclubs and restaurants around the beaches. This beach near the airport in Egypt has a very vibrant active nightlife which must be explored.
Address: Hurghada, Red Sea Governorate, Egypt




7. Marsa Matrouh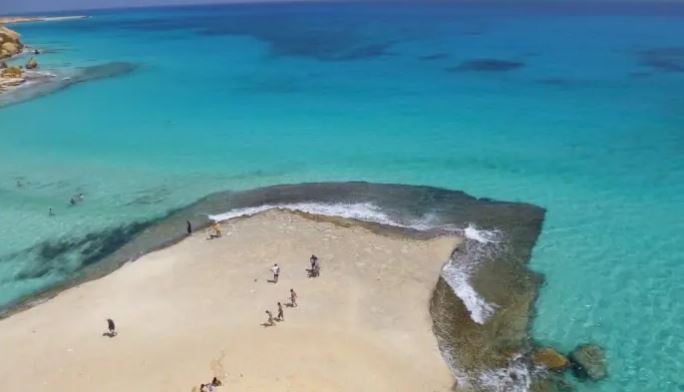 The extreme heat of Egypt is the major reason why a lot of tourist search for the best soothing place in the city. What can be better than a calm and relaxing beach in Egypt? There are some tranquil beaches near the waters of Mediterranean seas which offer great soothing time. Marsa Matrouh is one of the best Alexandria beaches in Egypt which is a famous coastal town known for its port. The splendid crystal clear water of the beaches of even make its way around the locals for being popularly known as the Egyptian Maldives.
Address: Mersa Matruh, Matrouh Governorate Egypt
Read About: Famous Monuments in Egypt
8. Marassi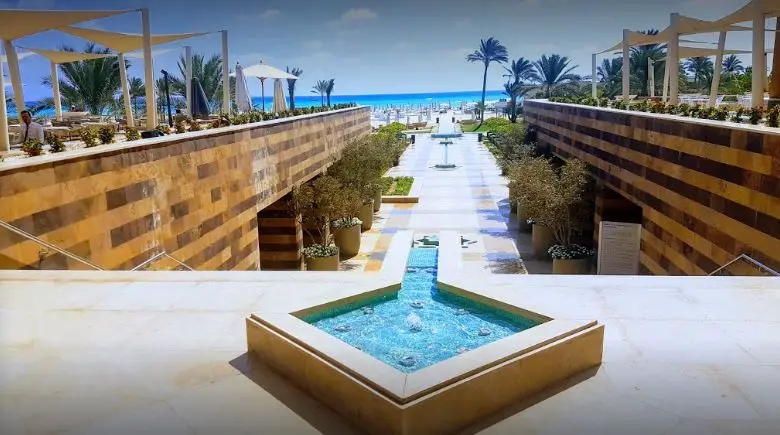 If you are bored from the golden yellowish ambience of the Egypt visit Marassi which is growing among the travellers as one of the popular and luxurious beachfront in the world. Along with the soft white sand and clear blue waters of the beach you get luxurious resorts and premium restaurants all around the beach. This beach in Egypt has the best Nightlife at vibrant and exciting places, some even include the famous felucca boat rides which are a luxurious and comfortable beach stay for the party freaks who want to enjoy their vacations through partying.
Address: El Alamein, Matrouh Governorate, Egypt



9. Soma Bay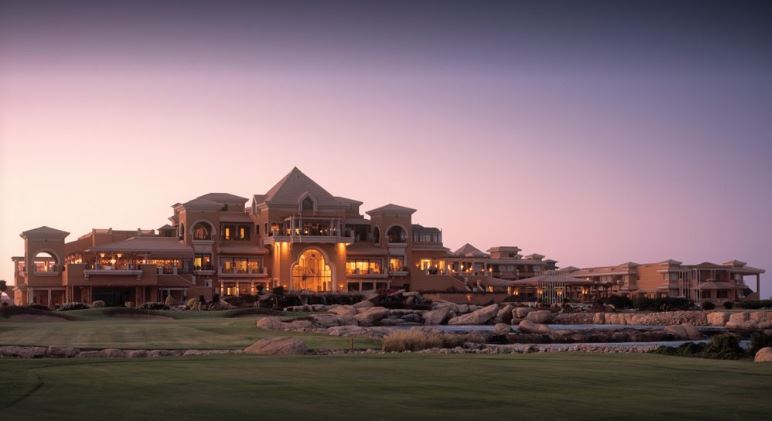 It might be one of the top beaches in Egypt nearby airport taking less than an hour from Hurghada Airport. You are welcomed at his beach for all the 365 days of every year to flourish it's beautiful sunshine. This beach also has a history of Egyptian military rule and embarks a great beauty with its refreshing waters and coarse sand near the shorelines. This is the must-visit beach in Egypt for all the tired travellers checking off from the airports.
Address: KM 48 Hurghada, Hurghada-Safaga Road, Egypt
10. Sharks Bay Beach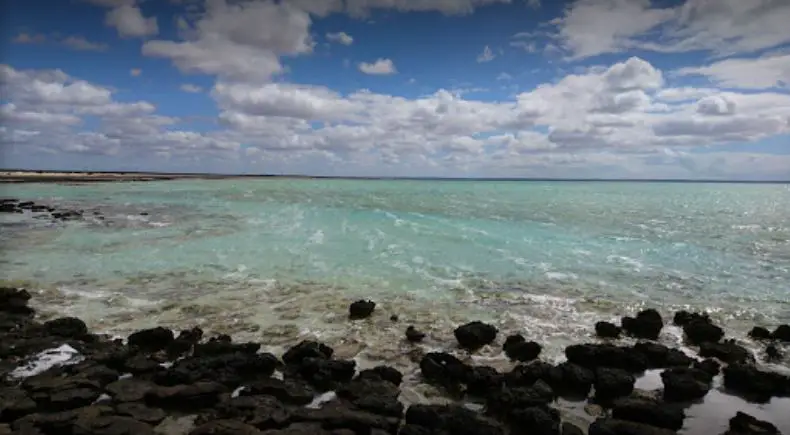 Don't worry this beach is termed such because no sharks are hovering around in these regions due to large no. of rocky reefs situated under the water. This is among the most-visited beach in Egypt near the Sharm El Sheikh due to their exotic coral reef collection which serves a great chance for the amazing snorkelling and underwater diving activities. Parasailing and banana boats are popular at this beach. So do try a hand or two but always get the initial help of a professional.
Address: Ra's Nasrani, Sharks Bay, Sharm El Sheikh, South Sinai Egypt
Read more:Interesting Facts about Egypt




Hope you enjoyed this amazing entourage of the top beaches in Egypt that are the best destinations for incredible street food and tonnes of Egyptian traditions along with soft coarse sand and approaching blue currents of the sea that are another soulful relaxation especially when you are escaping from the extreme heat of Egyptian weathers.
The post Top 10 Beaches in Egypt | Best Beaches to Visit in Egypt  appeared first on World Tour & Travel Guide, Get Travel Tips, Information, Discover Travel Destination | Adequate Travel.