One thing should be eternal about the Eternal City is Rome Italian food. These Italian restaurants in Rome range from a cozy trattoria through an experimental bistro to the city's most Michelin star-spangled establishment. You might be thinking that what do they have common? it's topping with stringy mozzarella, fresh olives, and tangy tomato sauce. These are some highly recommended best Italian restaurants in Rome for Italian cooking.
Famous Italian Restaurants in Rome
1. Grappolo D'Oro Zampanò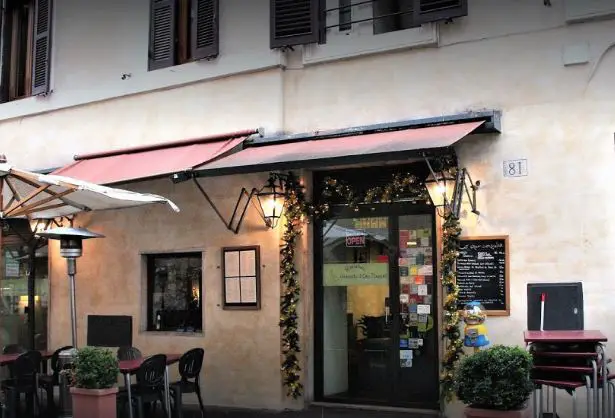 Unlike the tourist traps around the Campo de' Fiori area, this little restaurant is always bustling with tourists but locals love to come here. Grappolo D'Oro Zampanò is a little trattoria that underwent a major overhaul in 2003, expanding its restaurant location and menu as well. For starters,  you should order the 'Antipasti della Casa' which includes: Burratina cheese, salami, and eggplant pudding, zucchini flowers. For course dishes, this restaurant serves up the best Roman classics: Carbonara, Amatriciana and Cacio e Pepe.
Address: Piazza della Cancelleria, 80, 00186 Roma RM, Italy
Phone No: +39 06 689 7080
2. Hostaria Dino e Toni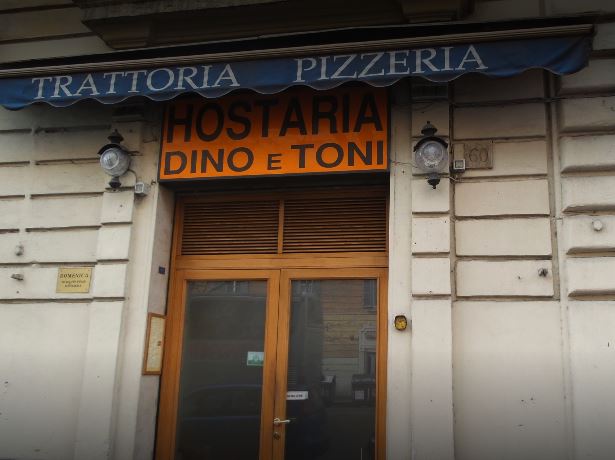 Hostaria Dino e Toni is the mom-and-pop type of trattoria that continues to win over locals and tourists every time. The small Italian restaurant in Rome has located just a short distance from the Vatican Museums. It's best known for its quality and large portions. Although there's a menu t, it's always best to trust Dino with the ordering. He'll keep the antipasti della casa (i.e. fritti, salami, cheese, bruschetta, pizza and more) coming, he'll recommend you try 'due assaggini' or half portions of pasta which is usually pasta amatriciana and carbonara. The house wine is also decent. Make sure to call and reserve because this place gets packed very quickly.
Find Also: Chinese Restaurants in Rome
Address:  Via Leone IV, 60 Rome, 00192
Phone No: 06 39733284




3. Da Gianni Cacio e Pepe
The official name of this Italian restaurant in Rome is Da Gianni Cacio e Pepe, but to locals, it's referred as 'Posta' because of its very kitsch outdoor seating area right smack dab in front of the post office's door. But nevermind the appearance, the quality of the food is good here. As the name suggests, the restaurant is noted for its tonnarelli Cacio e Pepe and it also makes a pasta carbonara. Here don't expect to get a menu. The waitress will tell you exactly what there is and that's exactly what you get. Prices are more than reasonable since the portions are more than hearty.
Address: Via Giuseppe Avezzana, 11 Rome, 00195
4. Il Bacaro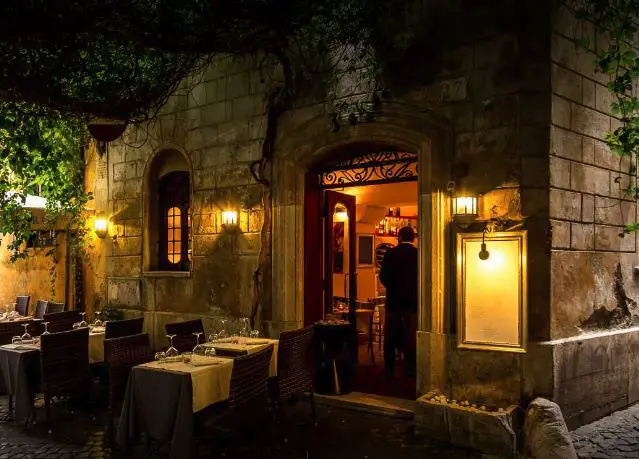 Situated between the Pantheon and Piazza Navona, Il Bacaro is romantic having each table is adorned with dripping candles. Some of the best Italian wines can be found on their wine list also serves some Rome Italian food. The white walls are sparingly decorated with simple paintings. During summers, there are some tables outside surrounded by trellised plants.
Get: Best Pizza Restaurants in Rome
Reservations recommended.
Address: Via degli Spagnoli 27 Rome, 00186
Phone No: 06-6872554




5. Ristorante Toscano "La Mora"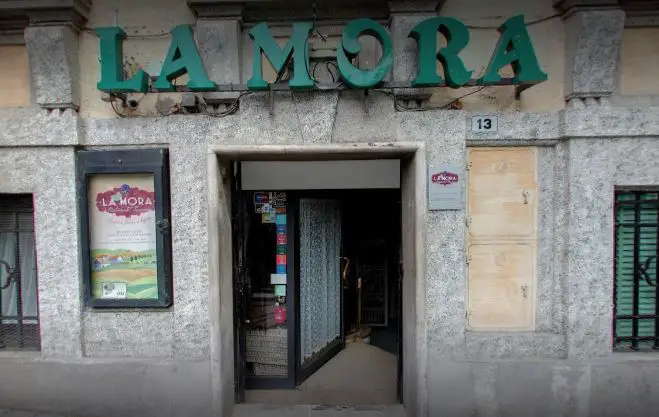 Whether you're looking for a simple pizza with friends or a hearty dish of pasta, La Mora is the perfect place to serve Italian food in Rome. It is positioned in a lovely little piazza across the street from a mini outdoor market around the corner from the famous park, Villa Ada. At La Mora, one could never go wrong with orders,  as pretty much everything is good. The restaurant specializes in dishes from the Tuscan region. Some of the best dishes are: Pappardelle al Cinghiale and Fettuccine ai Funghi Porcini.
Address:  Piazza Crati, 13 Roma, 00199
Phone No: 06 8620 6613
Don't Miss
So you all have gone through this, which provides the Best Italian Restaurant in Rome. I hope you all loved reading this article, if you need some more information regarding restaurants in Rome, kindly visit our other blogs as well it will be helpful for you. Please put a like for this article and share your views with us.
The post Best Italian Restaurants in Rome | Italian Food in Rome appeared first on World Tour & Travel Guide, Get Travel Tips, Information, Discover Travel Destination | Adequate Travel.