Synopsis: According to the latest UK news, Ryanair Airlines added over 1 million low-fare seats to its winter schedules. Ryanair is the UK's largest airline company, and to provide customers with more choices, authorities came up with this decision.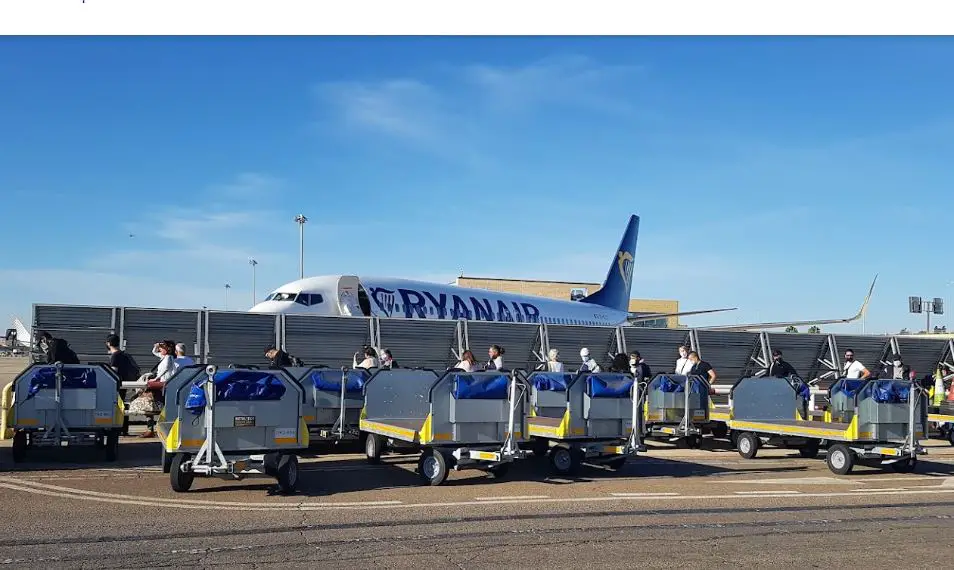 Ryanair, the UK's largest airline company, has announced plans to add over 1 million seats to their winter schedule across Europe on August 23rd. The airline said they would be adding around 100 flights per week to their existing routes throughout Europe. The company said that they were doing this to meet customer demand and to provide customers with more choices. The extended flights will run to and from 20 different airports across the United Kingdom.
Ryanair's announcement comes immediately after British Airways announced the cancellation of around 8% of flights from its overall winter schedule. Ryanair mocks BA's "Hopeless Heathrow" decision and announces plans to add over one million seats to its winter schedule. 
British Airways decided to cancel over 10,000 flights running to and from different airports in Europe due to staff shortages.
This is not the only incident in which passengers have to experience chaos while traveling on flights in Europe. Earlier this year, a Lufthansa flight cancellation left more than one lakh people in distress. If you are planning to visit Europe in the winter, then be prepared for chaos as most airline companies are cutting off their scheduled flights. However, according to most recent UK news headlines. Low-cost airline company 'Play' decided to increase the flight frequency and connect major airports in Europe.
Michael O'Leary, CEO of Ryanair Airlines, said: "While BA is canceling 8% of their winter schedule due to staff shortages and "Hopeless Heathrow's" capacity restrictions, Ryanair is now adding more capacity (over 1 million low-fare seats) to our largest ever UK winter schedule so that UK families can book with confidence that they will get to their low-fare city breaks and winter sun getaways without the risk of flight cancellations and avoid "Hopeless Heathrow" as well."
In response to the increase in passengers, Ryanair Airlines stated that they had no plans to reduce any staff. Instead, they plan to hire extra staff to help deal with the additional passenger numbers.
Following this announcement, Ryanair officials anticipate that its full-year traffic will increase from an initial target of 165 million to over 166.5 million passengers this year while it offers more choice, better reliability, and lower prices for its UK customers and their families. searching for low-cost city breaks and winter sun in Spain, Greece, Italy, Portugal, Morocco, and France.
The post Ryanair expands its winter schedule in the UK by over a million seats appeared first on World Tour & Travel Guide, Get Travel Tips, Information, Discover Travel Destination | Adequate Travel.