Synopsis: Europe's travel chaos is getting worse day by day. Lufthansa (the second-largest airline in Europe) has canceled more than 1,000 flights due to strikes among ground workers, which is directly affecting 134,000 passengers.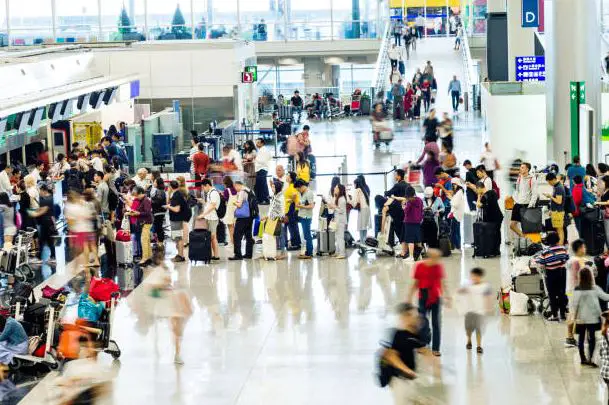 Europe has been experiencing several devastating issues for a couple of weeks and it's more likely that the country is in hardship. A few days ago, the rising temperature incident in Europe was buzzing all over news channels, and now this Lufthansa flight cancellation.
More than ten thousand passengers have been impacted by the cancellation of more than 1000 Lufthansa flights in Europe. It is due to the one-day strike of the ground staff of the famous German airline company 'Lufthansa'.
Undergoing Lufthansa flight cancellation, more than 134,000 passengers had to cancel their travel plans or change them instantly. Frankfurt and Munich were most affected due to this incident as it is also the main hub of Lufthansa airlines. Apart from this, several other cities in Germany like Duesseldorf, Stuttgart, Hamburg, Hannover, Berlin, Bremen, and Cologne are also affected due to flight cancellations. 
Reportedly, 725 out of 1160 scheduled flights were canceled at Frankfurt airport in a day and other airlines' flights which are typically supported by Lufthansa ground staff, were also impacted.
Most of the Flights operated by Lufthansa Group companies in Germany and other European countries were canceled, including Swiss International Air Lines, Air Dolomiti (Italian regional airline) and Austrian Airlines, Brussels Airlines. Other flights that are landing in the country are not able to take off again due to a shortage of ground staff. 




The walkout comes at a time when airports in Germany and across Europe already are seeing disruption and long lines for security checks because of staff shortages and soaring travel demand.
The major protest occurs at a time when staff shortages and growing travel demand are already causing chaos and long lineups for security checks at airports in Germany and throughout Europe.
The post Recent travel chaos in Europe due to a Lufthansa flight cancellation left more than 134,000 passengers in distress appeared first on World Tour & Travel Guide, Get Travel Tips, Information, Discover Travel Destination | Adequate Travel.