Here we let your know Rome With Kids- things to do in Rome with Kids if you scratch the surface you'll find that Rome with kids a perfect destination to explore. It's just a matter of planning your vacation with kids around attractions that you're likely to enjoy. Here we are going to tell you the best indoor and outdoor best things to do in Rome with Kids which will create in kids to know more about the historical facts about Rome.
Highly Recommended Top 10 Things to Do in Rome with Kids

1. See Where the Animals Lived in the Colosseum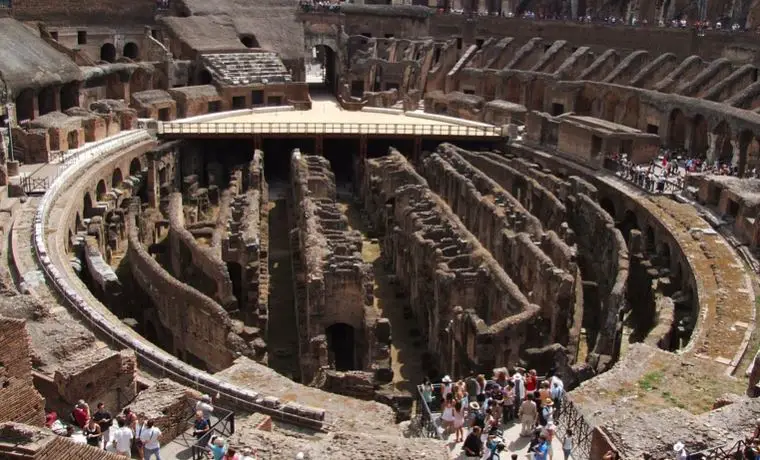 While the giant Flavian auditorium known as the Colosseum is the most familiar symbol of Rome and its most popular tourist attraction. This subterranean holding area, called hypogeum, held cages for leopards, bears, lions, and elephants which were used either in battles or as part of circuses and other performances. An elevator-like system of pulleys habitable by slaves brought the animals up to the arena floor.
Address: Piazza del Colosseo, 1, 00184 Roma RM, Italy
2. Learn to Be a Gladiator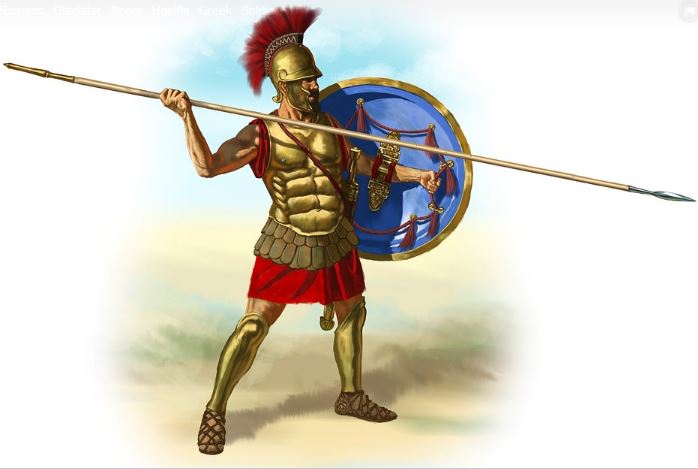 Even young kids have heard about Roman gladiators, and here's their chance to learn about them from historical re-enactors who bring this ancient skill to life. The two-hour class begins with a visit to the museum of Gruppo Storico Romano to see artifacts and to try on replicas of armor. Although kids of six years can participate. Other all-day programs are more suitable for adults who want to become a gladiator for a day, but this one is mainly good for children. They come home with a diploma to prove that they're a gladiator.

Address: Via Appia Antica 18, Rome





3. Watch a Puppet Show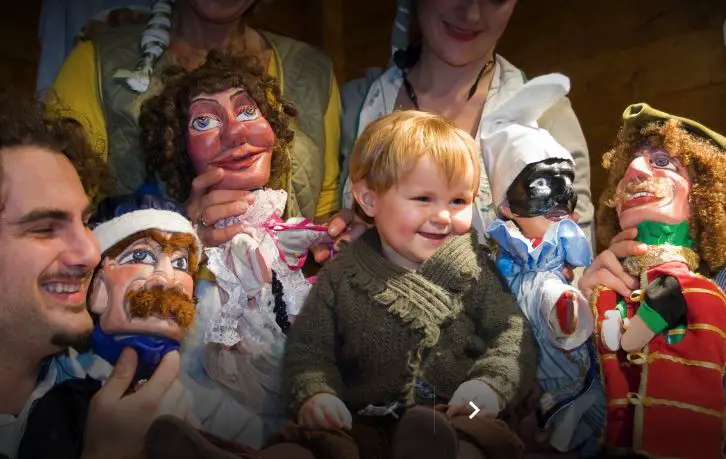 Puppet theaters are a tradition in many parts of Europe, and Rome has two different places where your kids can experience these. The first, Teatrino di Pulcinella al Gianicolo, is a traditional open-air puppet theater in the park on Colle del Gianicolo near Piazzale Garibaldi. It features the Neapolitan hand-puppet Pulcinella. On weekends, half-hour shows are put-up in the morning and late afternoon. They're free, but be sure that the kids must have a few coins to put in the hat that will be passed around.

Address: Viale dei Bambini
Suggested: Rome With Kids
4. You can Row a Boat or Ride a Bike through the Borghese Gardens
Rome's second-largest park gives kids a chance to burn off energy, and you'll be able to join  Romans in one of their favorite spots. There are so many ways to explore the park. Rent a rowboat on the lake, pedal in a surrey, rent a bike or ride a Segway. There are many more playgrounds, pony rides on weekends, gardens, and a zoo. You can ride around this beautiful zoo – the Bioparco di Roma – on a cute little train.
5. Eat Gelato on the Spanish Steps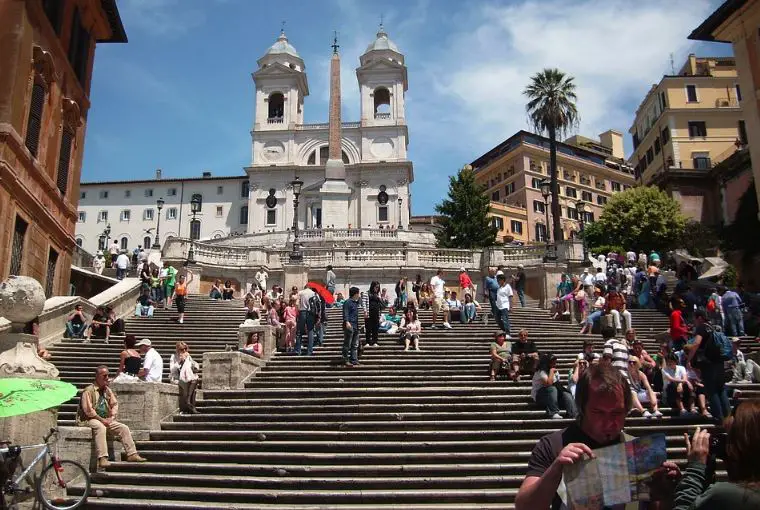 Nearly everywhere in Rome, your kids will find the spot carts and shops selling the delicious Italian version of ice cream. But there are few better places to taste your daily scoop than on the flower-decked Spanish Steps. It's a good place to pause until the kids eat ice cream, and you can enjoy a movie moment in the spot where Princess Ann's Roman Holiday begins.

Address: Piazza di Spagna, Rome
6. Meet a Mummy in Vatican City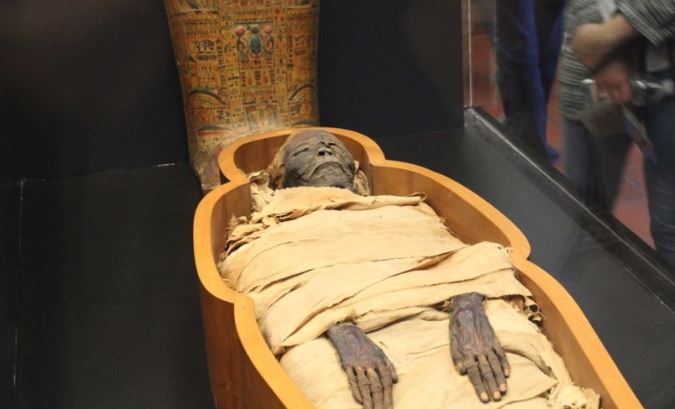 With so many museums and collections in the Vatican, it's hard to know from where to begin, especially when you're trying to keep children interested. But a sure is the Egyptian Museum in the Cortile della Pigna. Many of the exhibits were brought from the Villa Adriana in Tivoli, where Emperor Hadrian had collected them. The other advantage of this museum is its size, it has only nine rooms, not so much that it's overwhelming. In those are some are examples of Egyptian art like sculptures of gods and pharaohs, basalt and painted wooden sarcophagi, mummified heads, hieroglyphic inscriptions, animal statues, and papyri.
7. Look through the Hole of the Pantheon's Roof

Your kids did not expect to get rain in the center of such an impressive and solid looking building, but there's a big hole right in the center of the Pantheon's roof. It has been there for about 2,000 years. While they're wondering why there is a hole in the roof, it might be a good time to tell them that this is the most complete and best preserved ancient Roman building in Rome, built in 27 BC by Emperor Hadrian. Its dome is more than 42 meters across and hangs there without any supports except those inside the walls.
8. Find a Giant Foot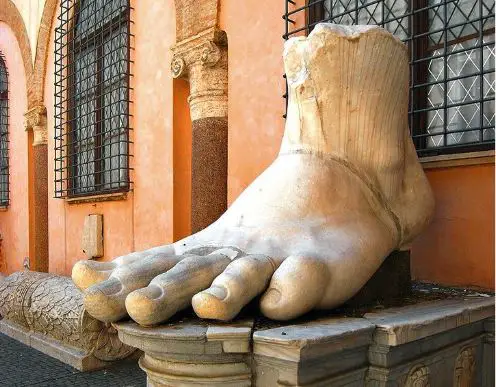 While you're at the Pantheon, walk to the Piazza Della Minerva and beyond to the tiny Via del Pie' di Marmo, which means Marble Foot Street. Sure enough, to get marble foot there, almost as big as a small car and wearing a sandal. That's all left of a huge statue of the Egyptian goddess Isis, whose path was popular in ancient Rome. According to the size of the foot, it is suggested that the statue must have been about 7.6 meters tall. This isn't the only giant foot your kids can find in Rome, so you might suggest they see what others they can spot. There's one in the Vatican Museum wearing a complete scandal, and a barefoot one in the Capitoline Museum.
9. Throw a Coin in the Fountain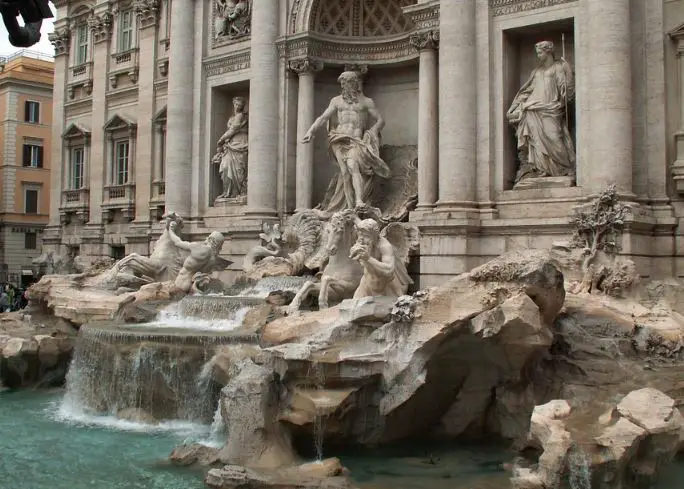 No tourist should leave Rome without following its tradition that's been around since the Romans walked these streets in togas. When they started their journey, ancient Romans often threw a coin into a pool or fountain to ask the gods for a safe return. Today, so many tourists want to come back to the Eternal City that Trevi Fountain is always crowded and its base disperses with coins. The several thousand euros that are scooped out every night are used to provide food for the hungry.

Rome's popular fountain, Trevi was built in the 1700s, but there has been a fountain since the first century when it was the terminus of an aqueduct that brought water to the Baths of Agrippa. Although we have no idea that which ancients hand used to toss coins, today's tradition is to use the right hand and throw the coin over your left shoulder. Teenagers might be interested to know that the first coin is supposed to bring you back to Rome, you can throw a second one to find love.

10. Visit Nero's Golden House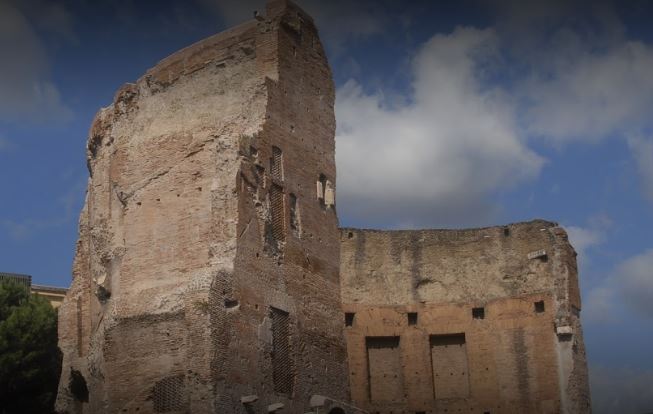 It was a landscaped palace built by Emperor Nero in the heart of ancient Rome after the great fire between AD 65 and 68 and had destroyed a large part of the city and the aristocratic villas on the Palatine Hill.
Nero had already planned and begun a palace, the Domus Transitoria, to link the existing buildings on the Palatine Hill with the Gardens of Maecenas and other imperial properties on the Esquiline and adjoining hills. To these, he had added a large part of the Caelian and Oppian hills and the valley between them and the Palatine.
On the slopes of the Velia at the east end of the Forum, a grandiose colonnaded and vestibule were constructed, which stood a colossal gilded bronze statue of Nero.




Address: Via Della Domus Aurea, Rome
Don't Miss
Here we discussed the things to do in Rome with Kids, we have explained well about the best things to do in Rome with Kids which will be beneficial for you to visit Rome along with your kids. If you are planning your trip to Rome then please try to read our other articles as well which will help you a lot. If you liked our article please like it, comment and share it.
The post Rome With Kids- Things to do in Rome with Kids appeared first on World Tour & Travel Guide, Get Travel Tips, Information, Discover Travel Destination | Adequate Travel.