Synopsis: Join the Ada Divine Awakening festival 2022 happening on ada Bojana island, Montenegro to reclaim your power. This time ada divine awakening will be held on 13-18 Sept 2022 featuring workshops, lectures, artistic performances, and sacred ceremonies in the whole resort area.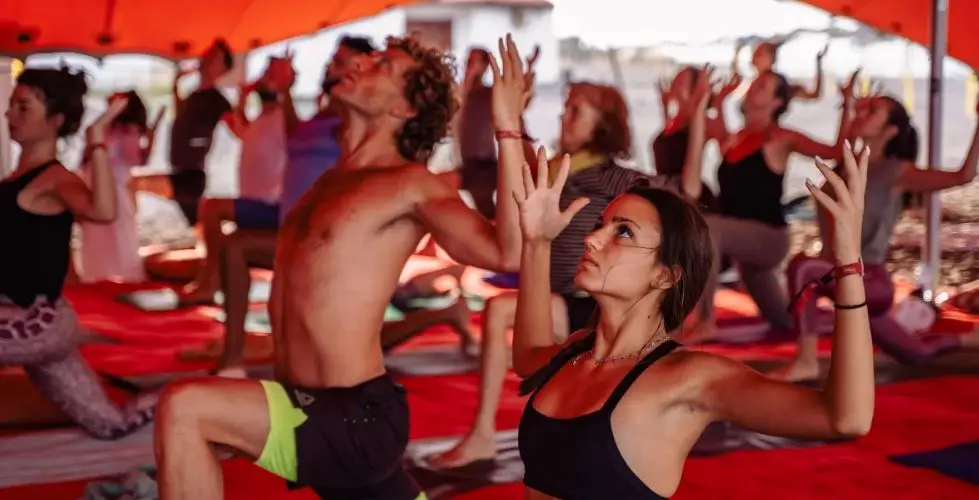 The Ada Divine Awakening festival is again on its way to rejuvenate the struggling soul. If you want to reclaim your power and rejuvenate yourself, then join a week-long Ada Divine Awakening that is going to be held in September. 
According to the recent travel news, Bojana Island in Montenegro, Europe is ready to host a 6 days long consciousness and intimacy festival for individuals across the world. Ada events are a great way to access the energy of love, bliss, wisdom, wholeness, and truth all through soul-soothing workshops. Guests will learn, share, and explore their inner selves through these workshops that eventually help them to heal and increase their intimacy level with themselves or other individuals.
This special event will be organized on Bojana island, Montenegro between 13-18 Sept 2022. This special awakening festival will provide a unique experience to the users which focuses on celebrating consciousness and intimacy. The festival features multiple intensive events that are specially curated for the guests, and no outsiders are allowed to enter the resort premise.
This year the festival begins with the gentle, sincere, and healing melodies of Magical Pachamama, and later DJ Mose will take on the charge of entertaining the guests with the sound of multicultural rhythms. The Ada event also features the Cacao dance, the healing voice of legendary singer LAOR, and the music of Maya Kamaty. 
The guests would be divided into three teams for 6 days and who will compete with each other in the 9 quests to become a winner. 
Ada Divine Awakening's transformational journey will nourish every aspect of your being and provide you with the solutions you've been seeking. Guests will be able to release their emotions, open their hearts, and ignite their passion through these life-changing workshops. 
Over 90 workshops and performances would be arranged for guests, which would keep them entertained for a whole week. There will be lectures, music acts, ecstatic dance, artistic performances, sacred ceremonies, and many other heart-whelming events happening for over 6 days in the whole resort area for just a minimum of 299 €.
What are you waiting for? Book your packages now to get exclusive discounts. Interested visitors can also visit the Ada Divine Awakening website for more details. 
The post Reclaim your power this September with Ada Divine Awakening appeared first on World Tour & Travel Guide, Get Travel Tips, Information, Discover Travel Destination | Adequate Travel.