The story of a city is told by its monuments, and Edinburgh has a beautiful story to tell. The monuments in Edinburgh are popularly known in their continent. Each monument and building in the capital is a milestone in its long and chequered history whether it is Edinburgh Castle or Scottish Parliament. Emanating from its every winding nook and stonework crevice, Edinburgh's sense of history is palpable monuments in Edinburgh Scotland list its evolution from a Medieval settlement to a masterclass in Georgian architecture and town planning. Here are the 10 most important monuments in Edinburgh: 
List of Monuments in  Edinburgh
1. Palace of Holyroodhouse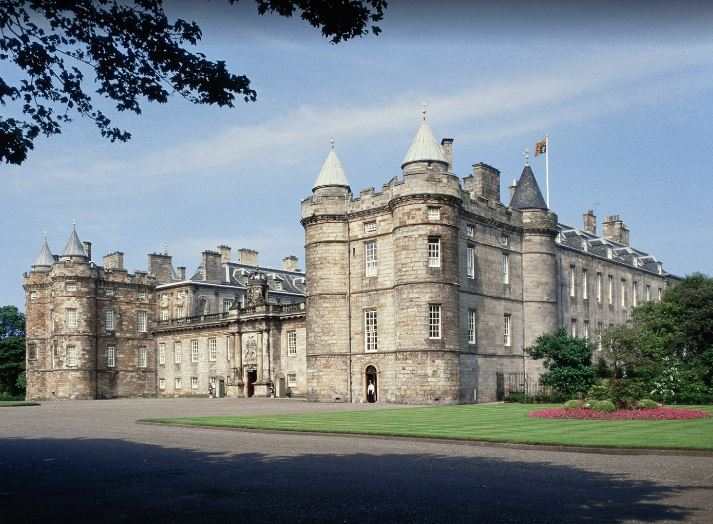 Originally built by James IV, with numerous refurbishments made by subsequent monarchs, the Palace of Holyroodhouse is an important monument in Edinburgh, Holyrood area. The palace was regularly used by Queen Victoria when traveling to or from Balmoral and is still regularly used by the present Royal family of today. Highlights include antique furniture, tapestries, paintings, historic artifacts from several centuries and the lavish private apartment of Mary, Queen of Scots. Of particular interest is the Great Gallery, which at 45 meters / 150 feet long is full of more than 100 portraits of monarchs by Dutch Artist Jacob de Wit.
Read More: Monuments of Botswana
2. Gladstone's Land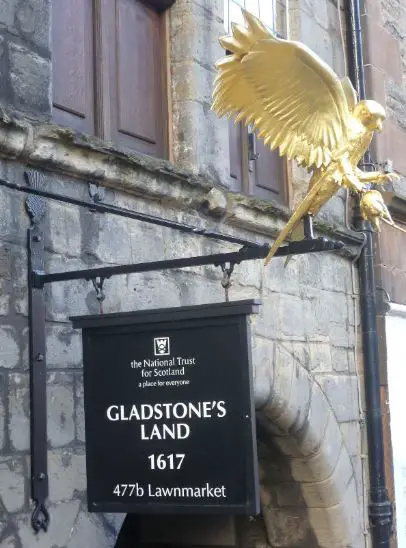 This National Trust for Scotland property remains in its original 17th-century style and Once owned by prominent local businessman Thomas Gledstanes. This iconic monument in Edinburgh is a six-story townhouse and an essential stop when touring the Old Town area of the city, with helpful guides being on hand to answer questions. Each floor was actually rented out to a different set of tenants, meaning that this house used to earn Thomas a good income.
3. General Register House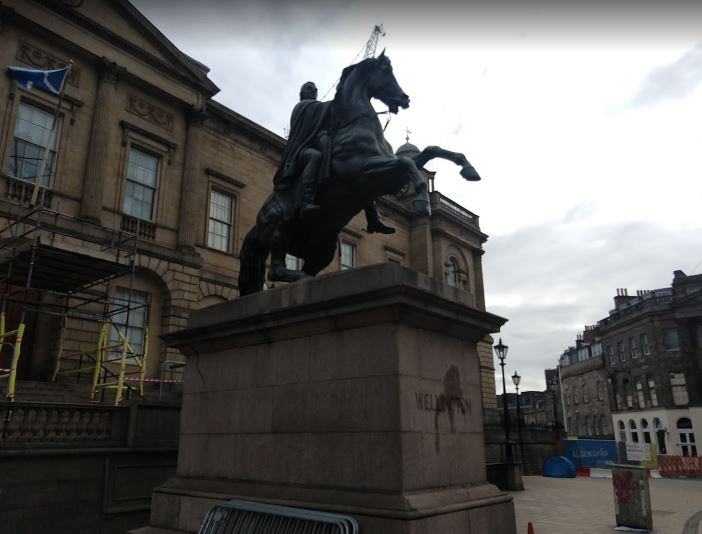 Designed by Robert Adam in the late 18th century, a famous Scottish architect, the General Register House took more than 30 years to complete and is called home to the National Archives of Scotland. Of interest, this is actually the oldest purpose-built repository in Europe, holding public records of government, churches, the law, and many Scottish businesses. Searching the archives for historical research purposes here is completely free of charge with more than 60 km / 35 miles of shelving. It is considered as one of the monuments in Edinburgh Scottland. 
Read More: Monuments in Brunei
4. Tartan Weaving Mill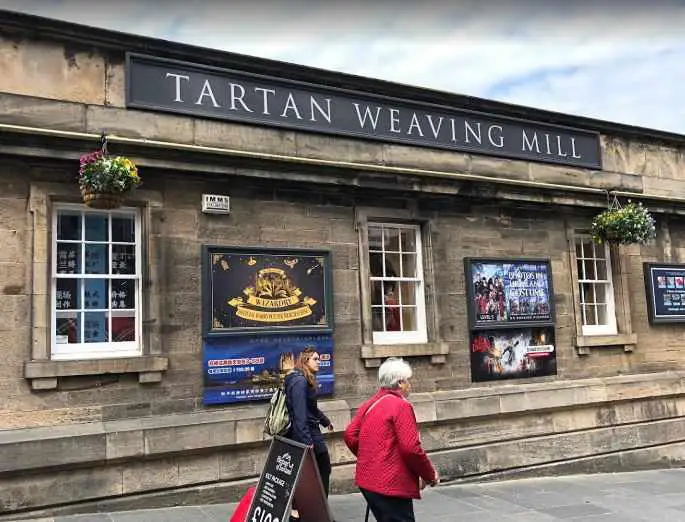 Situated in the Old Town area and next to the University of Edinburgh, the Tartan Weaving Mill features an exhibition that explains the history of Scotland's famous textile. This monument around Edinburgh itself is still working and with numerous kilts, for sale, there is also a tartan shop. Just a short stroll to the west is the castle grounds, while St. Giles Cathedral lies to the east.
5. Georgian House
The National Trust for Scotland has recently refurbished this important building, which was designed by a famous architect, Robert Adam. This monument of Edinburgh boasts tremendous attention to period detail, antique furniture, old newspapers, general furnishings, and a historic kitchen, and there is also an audio-visual room with regular presentations.
Read More: Monuments of Zurich
6.Lambs House
Lamb's House is situated in the northerly Leith area of the city and was built in the 16th century. Now owned by the National Trust for Scotland. This Scott monument Edinburgh offers a wide range of activities, such as dance classes, bowling, bingo and much more besides.
7. Edinburgh Castle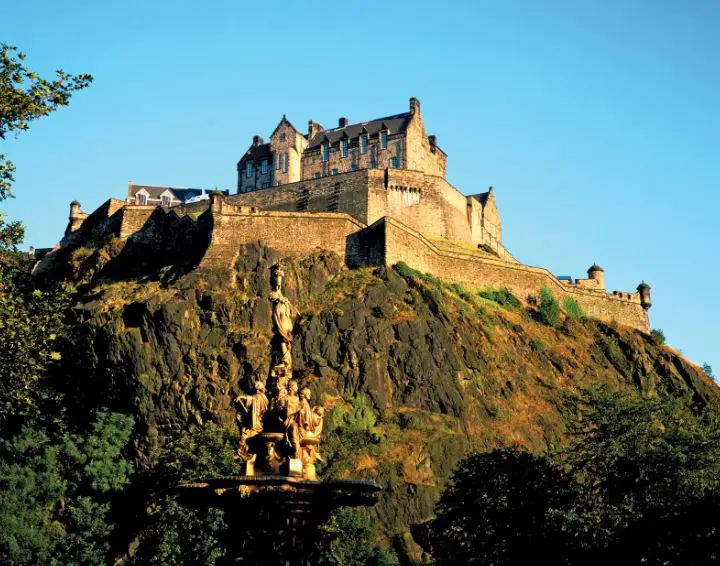 Edinburgh Castle is Edinburgh's most-visited paid tourist attraction, dominating the city skyline, and to discover its vibrant (and at times grisly), fascinating history for good reason – thousands of visitors flock through its gates every year. So be sure to take a guided tour or hire an audio guide to get your bearings, the large complex has lots of grand spaces and exhibitions to explore. It is one of the historical monuments in Edinburgh. Make sure you make time to see the Scottish Crown Jewels whatever you do, which includes at the Argyle Battery, the Stone of Destiny and pause, which offers incredible panoramic views of the city. 
Read More: Monuments in Bulgaria
8. Scott Monument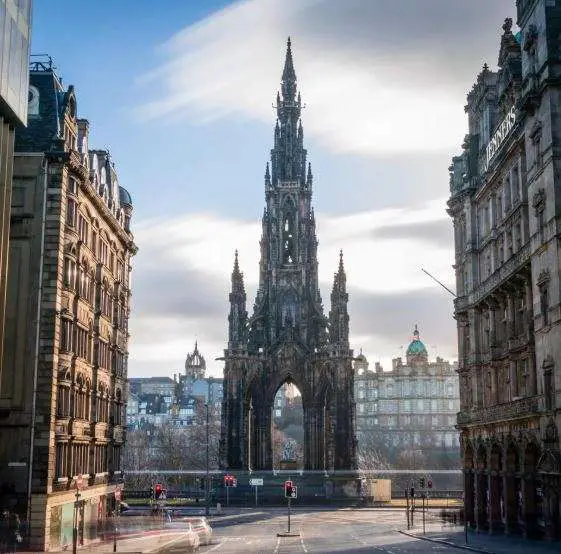 Found in East Princes Street Gardens, this striking landmark and top monument in Edinburgh is dedicated to Sir Walter Scott.  It is also one of the tallest monument to a writer found anywhere in the world. You can access the museum on the first level and four viewing platforms, at 200ft tall it's hard to miss, and for a small entry fee for some of the finest views in Edinburgh. You'll also see 64 statues that depict characters from Scott's works as well as key historical figures As you climb the 287 steps to the top of this monument to visit in  Edinburgh. 
9. Nelson Monument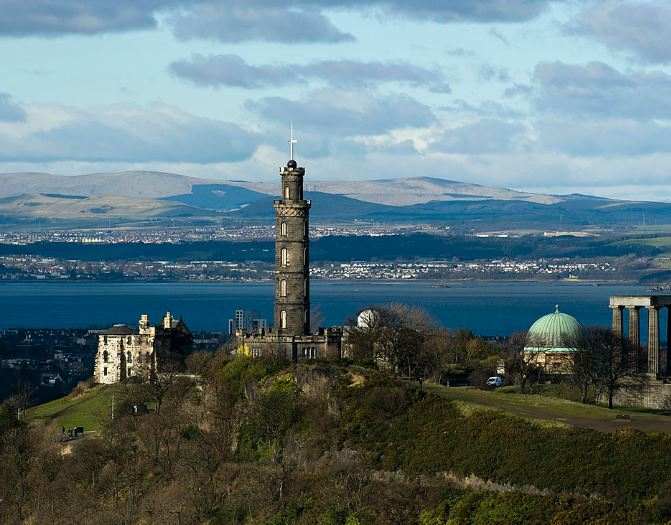 You'll be rewarded with fantastic 360° views across Edinburgh, climb the Nelson Monument.  Just 10 minutes from Princes Street, located on the historic Calton Hill, the famous monuments in Edinburgh was built in memory of Admiral Lord Horatio Nelson. To help sailors at Leith harbor set their chronometers to check out the time-ball, first installed in 1852. It can still be seen dropping every day (except Sunday) at 1 pm.
Read More: Monuments of Botswana
10. National Monument of Scotland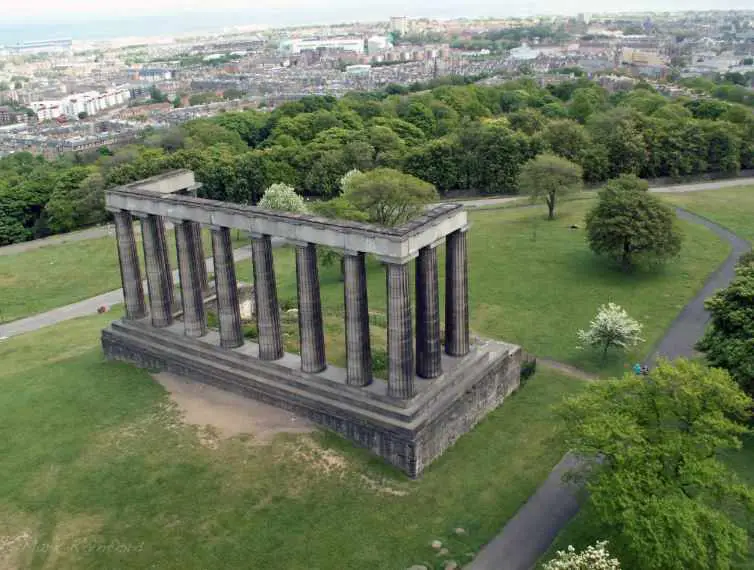 The National Monument of Scotland is another of Edinburgh's key monuments also on Calton Hill. Some call it "Edinburgh's Disgrace", for this reason, nevertheless is it a very popular spot for visitors and locals alike. 



As a memorial to all the Scottish soldiers, the National Monument of Scotland serves and sailors who died during the Napoleonic Wars and was inspired by the Parthenon of Athens. A pagan celebration that welcomes the beginning of summer every April it serves as the dramatic backdrop to the annual Beltane Festival. 
11. Greyfriars Bobby 
With visitors, this poignant celebration of loyalty is a firm favorite. This loyal dog stayed by his master's graveside for 14 years until his death according to the story. This Scott monument in Edinburgh was unveiled in the late 19th century and remains a popular draw for those far and wide today. In the Museum of Edinburgh on the Royal Mile, find out more about the story of Greyfriars Bobby. 
Read More: Monuments of Vancouver
12. Lauriston Castle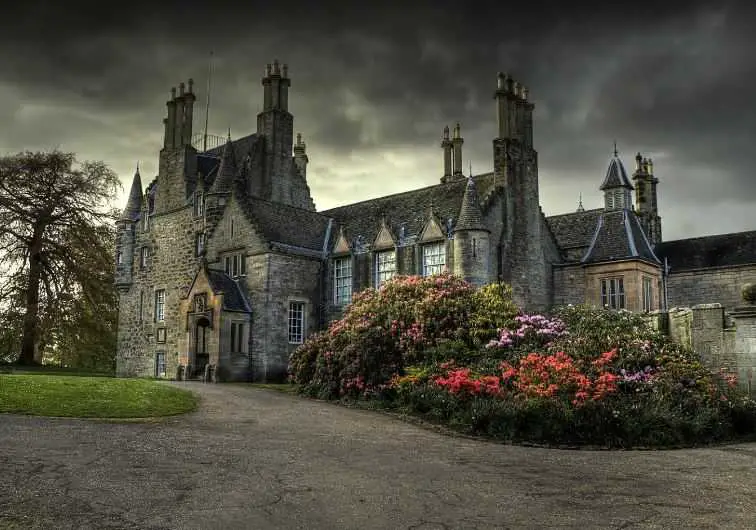 Still worth a visit, but A little bit further out. Experience life and step back in time in Edwardian times at a 16th-century tower house, Lauriston Castle. Here in this best monument in Edinburgh visitors get the chance to explore the house as it was left by its last owners, unchanged since 1926. Visit the award-winning Japanese garden, enjoy a woodland walk in wonderful grounds, or take a guided tour and experience what life was like in an elegant Edinburgh home at the beginning of the 20th century. 
13. Craigmillar Castle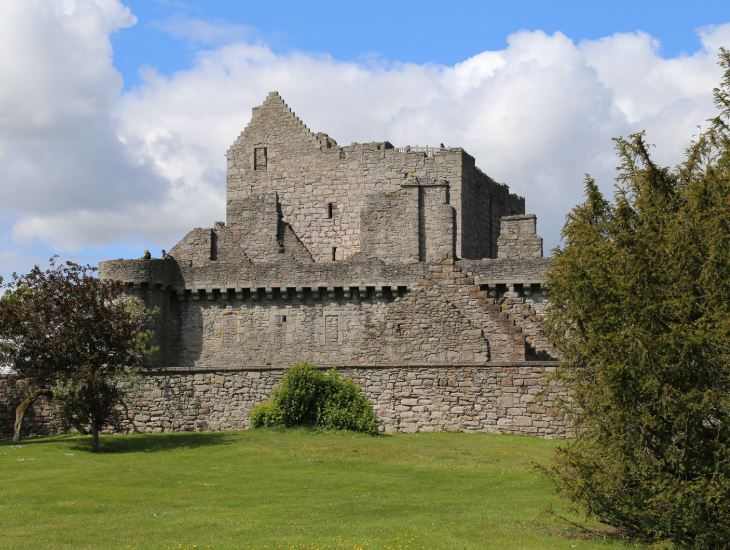 You'll find the romantic ruin of Craigmillar Castle towards the outskirts of the city in Craigmillar Castle Park. Dates from the 14th century, this popular monument in Edinburgh and has hosted some of the most iconic figures in Edinburgh's history over the years including Mary Queen of Scots. What began as a simple townhouse quickly expanded into a warren of structures and spaces as each of its residents added a little more to the castle – which has resulted in an enchanting landmark full of hidden nooks and crannies to explore. Have a relaxing wander around the surrounding park if you have the time because it offers great views of Arthur's Seat and Edinburgh Castle that is just a couple of miles away.  
Read More: Monuments in Bosnia
14. Parliament House
Parliament House, one of the city's most important landmarks and old monuments in Edinburgh, was built in the early 17th century and until 1707 when the Act of Union combined the Scottish and English governments previously functioned as the seat of the Scottish Government. Still used by lawyers today (from the adjoining District Court), onsite attractions include a grand hall, numerous paintings, and the extensive Signet Library. It is located upstairs.




15. Usher Hall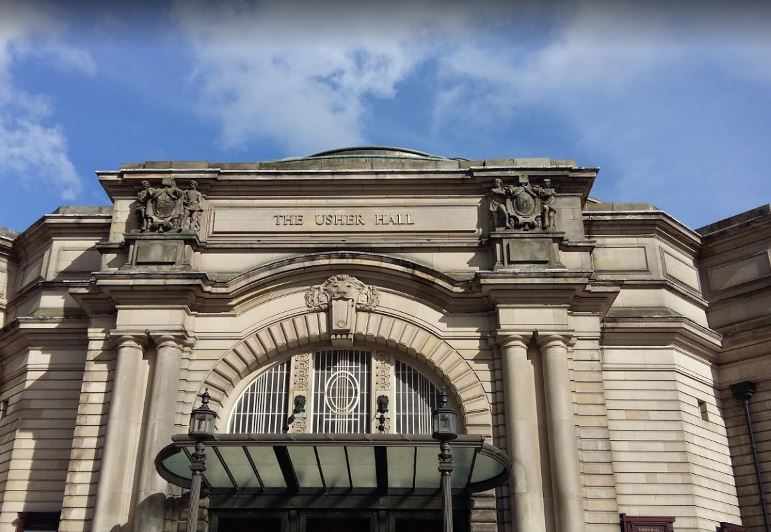 As the home of the Royal Scottish National Orchestra, centrally located Usher Hall serves and recently underwent a vast £9 million refurbishment. Visitors will find an impressive theatre with a 2,700-seat auditorium situated on Lothian Road, regularly attracting famous performers and hosting popular, prestigious concerts and classical music performances. It is one of the beautiful monuments in Edinburgh. Further entertainment is provided by the adjacent Traverse Theatre and Royal Lyceum Theatre.
Visit: Famous Monuments in Benin
16. Inverleith House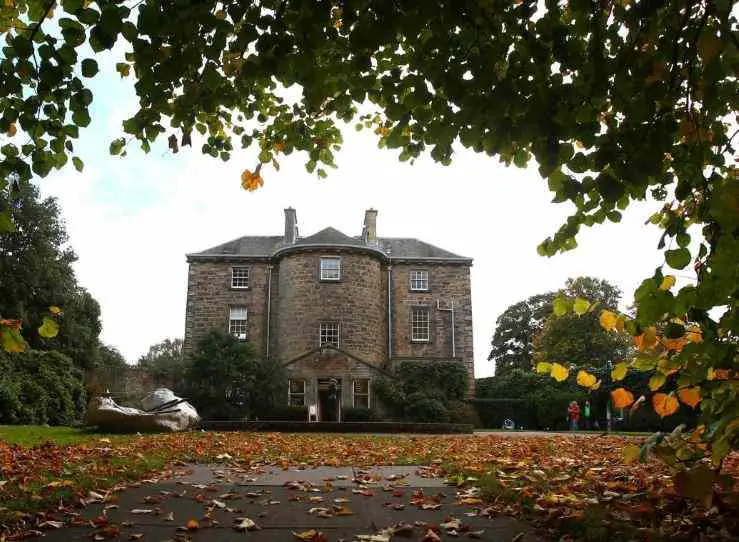 Inverleith House resides within the New Town area and is situated in the center of the Royal Botanic Garden. With many regular exhibitions about science, art and numerous paintings by well-known artists, this is an impressive building in its own right. if you looking for ancient monuments in Edinburgh, dont miss it.
So far we have discussed the best monuments in Edinburgh, which contains the proper information regarding all the most visited monuments in Edinburgh. I hope you might have loved reading this article and if you love to know more about Edinburgh then kindly head to our other articles as well which will help you to get knowledge about Edinburgh.
The post Most Visited Monuments in Edinburgh | Famous Monuments of Edinburgh appeared first on World Tour & Travel Guide, Get Travel Tips, Information, Discover Travel Destination | Adequate Travel.