Athens has been a very volatile politically engrossed city of Greece. There have been numerous battles and tonnes of twisted plots even in the ancient times that remakes all the reasons more tempting for What is Athens Known for? But you might sometimes find it consuming and it's easy to get tired in the heat of Athens, therefore, follow along with this quick guide that covers every essential zone of Athens through the list of top 10 reasons for which Athens is famous.
List of Reasons Athens is Best-Known for
1. Huge Historic Monuments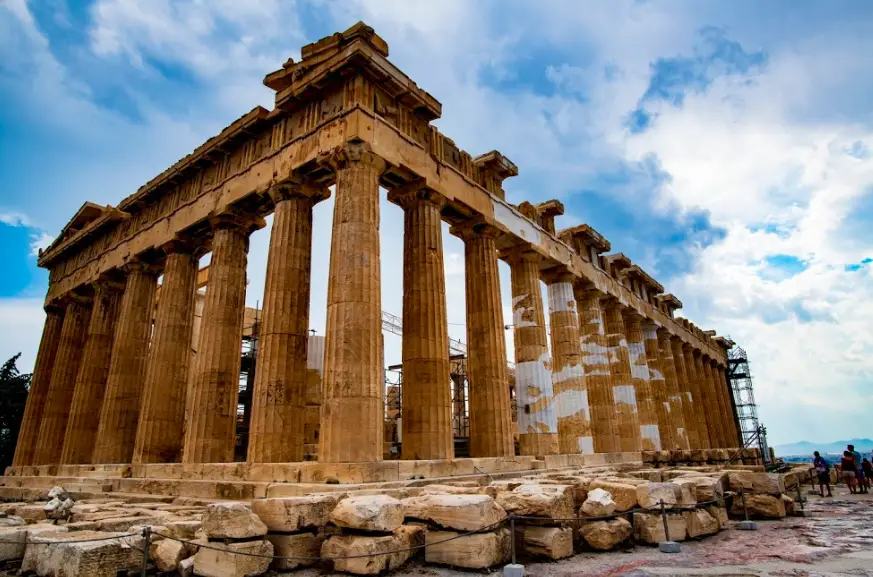 It's obvious that the city with an incredible political past from 1000 years will acquire some fabulous buildings that can, later on, bring out the names of its famous rulers. If you wonder What Athens Greece is famous for? then don't miss out to visit the Parthenon which is the most famous building in all of Greece. Whereas the great Temple of Athena Nike will make you realize the grandeur of structures that Greeks inspire. This temple has been standing in a prominent spot on the Acropolis since 420 BC. Athena was believed to be the goddess of war and wisdom while Nike is the Greek word for victory. It was at this temple the ancient Greeks prayed for victory in a war against Sparta. 
2. Museum
Museums serve a great significance to the valor and glory of Athens's history which you can explore at its best at the New Acropolis Museum. The museum is situated near the base of the hill. It owns the largest collection of Greek architecture and ancient sculptures including very old statues of the goddess Athena and "Kritios Boy." It's already a lot to know about Athens but The Museum of Cycladic Art opened in 1986 featuring more than 3,000 artifacts and figures from 3300 to 1100 BC on the Aegean Sea archipelago are the most adventurous rides you can have in Athens. These are some of the most visited places in Athens, Greece.
Visit: Best Water Parks in Athens




3. Wide Gardens
A city that was nourished by the greatest and ruthless ruler of the entire world will obviously own a grand garden to show off its royal glory. But now these gardens are public places where you can relax and chill nearby the green oasis for sunny afternoon trips. The Royal Garden in Athens has a private garden for the Royal Palace, which is now the Parliament Building. The Public Garden was established in 1923. This is one of the top attractions in Athens after parliament tours where people can sit in a quiet and peaceful place away from the bustling city under the gorgeous green canopy of trees. 
Read more: Best Things to Buy in Athens
Read More: Beaches in Athens
4. Art Museums
For all the admirers of art, these places are like time machines where they can travel back to look around the places and the way artists looked at the world in ancient Athens. The exhibitions restore the history for which Athens is known as there is no better place to visit in Greece than the National Archaeological Museum. You can find contemporary artists all the way back to antiquity. They have the largest collection of artwork dating back to the Neolithic Age. You can also visit Benaki Museum, housed in the Benaki family's former mansion. This place houses an outstanding collection of art representing various stages of Greek culture. It owns 120,000 works of art starting in prehistoric times and ending today.
Suggested: Latest Updates on Greece Travels




5. Big Local Markets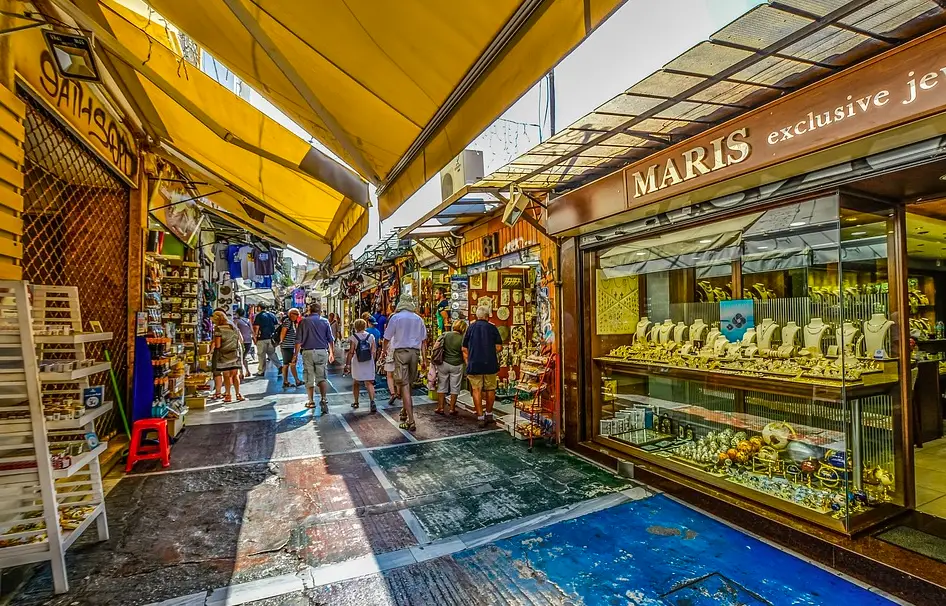 After all, no matter how huge or grand the royalties of architecture Athens offers it can't be taken back home. For that, you have to visit Monastiraki, a huge market and neighborhood in the historic district of Athens. This is Athen's famous destination where on weekdays, you'll find a normal marketplace with shops selling souvenirs. While on weekends, it transforms into a huge flea market, with vendors and carpet sellers selling junk, antiques, and everything in-between. 
Read About: Most Visited Monuments in Athens
6. Temples
Greeks have been believing in the incredible gods and goddesses now that even some movies are made over their twisted stories. Such as the Erechtheus or Erechtheion is a temple made from Pentelic marble. Acropolis borders this Pentelic marble temple on its top peaks as an ode for the epic Greek architecture. The most controversial one is the Temple of Olympian Zeus which is known as the largest temple in Greece even though the work was stopped in the middle due to the ruler's tortures and rebellious voices against his reign. Athen's famous architectures are always massive ancient complexes that here took nearly seven centuries to complete as it originally began by the order of Peisistratos in 515 BC.




7. Panathenaic Stadium
Panathenaic Stadium holds a special place in sports history for all the Greeks. Athen is known for its original stadium dates around 300 BC and was rebuilt in 144, for hosting several Olympics. In today's Olympics, you'll find that this stadium is the place where Olympic flame starts on its journey to the nation hosting that year's athletic contests. In ancient times, this stadium was used as a religious festival dedicated to the goddess Athena every four years.
8. Historic Hills
It's a weird thing but Greeks love their high class and their royalties that's why they wanted to construct something that no one did. Not necessarily they built the hills altogether but they made incredible architectures over these hills making them one of the most visited places in  Athens. In which Acropolis is considered the highest point in the spirit of ancient Greek culture as many important Greek ruins are located at this famous hill in the Greek capital Athens. It's the epitome of Doric architecture. You will find lots of the simplest structures on these top hills so be prepared to walk a mile for exploring these Greek architectural styles, sunsets and an amazing panoramic view of Athens, Mount Lycabettus is also an incredible adventure like Acropolis. 
Get: Best Foods to Try in Athens
9. Plaka District
It is a village which is almost like an island within the city of Athens. A perfect way to experience authentic Greek culture is through this district. If you still don't recognize What Athens is best known for? Then explore the romantic atmosphere of beautiful quiet and private areas here along with the unique sceneries with several cafes, ancient trees, green leaf canopies, and stone walkways. These all will make a special place in your heart that you might never forget. 
Suggested: Latest Updates on Greece Travels
10. Ancient Entertainment Zones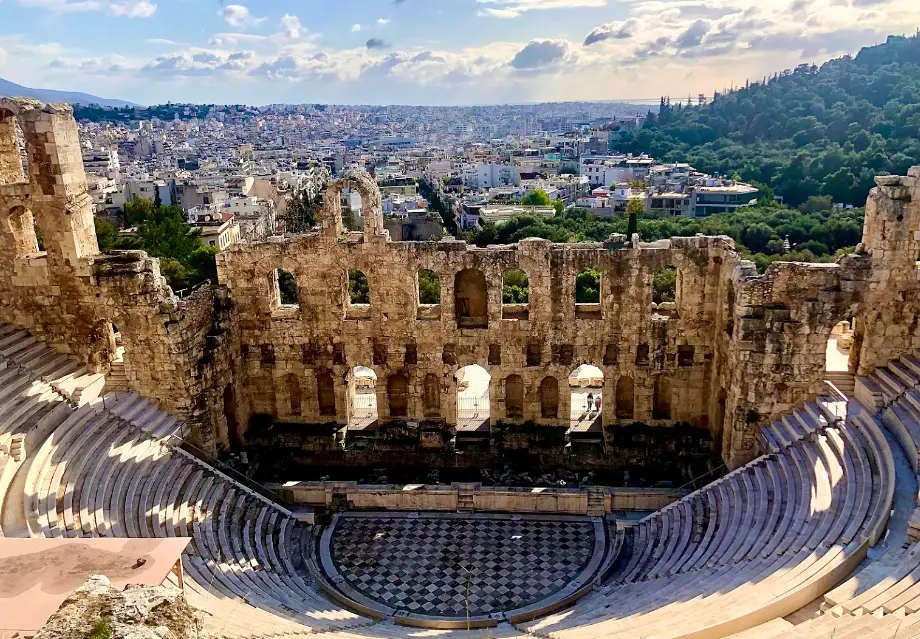 The unique culture of enjoying games at such large levels can only be seen in Athens that even in ancient times people here never opted for basic entertainment options. You can spot some grand monuments and they were used for public gatherings for entertainment. The Theatre of Dionysus is world-famous as the travelers who are mad about theatre won't want to miss this. This is considered as the oldest theatre in entire Greece. Many of the most famous ancient Greek comedies and tragedies debuted on the stage here. The theatre originally was a temple built in the sixth century BC. Athens is famous for the Odeon of Herodes Atticus which was built in 161 by Herodes Atticus in memory of his wife, the amphitheater could seat more than 6,000 in steeply sloped tiers at the base of the Acropolis. But it was destroyed by invaders a hundred years later, only to be resurrected in the 1950s.
Hope you enjoyed these top 10 reasons for which Athens is best known for. But there are many more places to visit in Athens, Greece that is incredible and hides subtle small details about various amazing zones of the world. Comment if you liked this blog and keep following our other blogs for more engaging information.
The post Discover What Athens is Known For | Why Athens is So Famous ? appeared first on World Tour & Travel Guide, Get Travel Tips, Information, Discover Travel Destination | Adequate Travel.