Rome accounted, heavy tourism in the old times all because of its incredible churches that made not only the worshipers but travel enthusiasts take arduous journeys all across the globe just for experiencing famous churches in Rome. There are 900 Churches in Rome in total. If you want to visit Rome's most awe-inspiring churches with an expert guide and private transport, check out the given below list of the most popular churches in Rome, with a guaranteed trip highlight for any pilgrim or art lover. From here you will be all the significant information regarding the Churches to visit in Rome.
List of All The Famous and Popular Church in Rome
1. The Basilica di Santa Maria Maggiore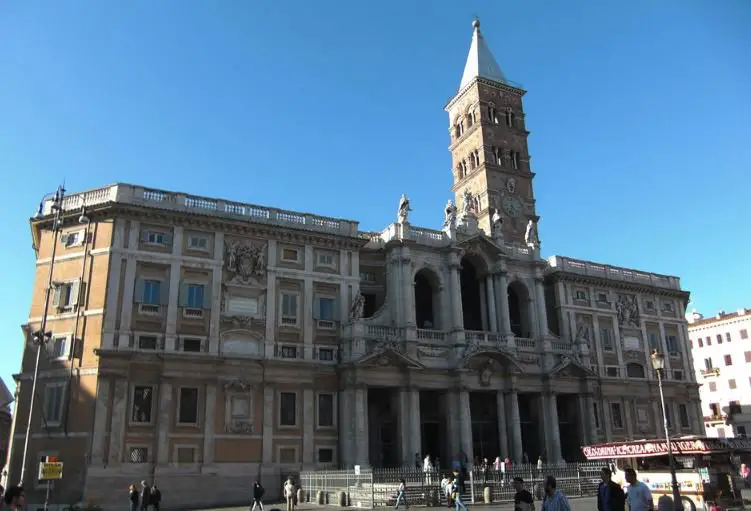 This is one of the largest churches in Rome dedicated to the Virgin Mary. It is filled with precious artefacts, as every inch of this famous church in Rome seems to be a part of religious history. This church's facade has a typical Baroque architectural design. This is also one of the oldest churches in Rome, which was built around 440. Some of the best examples of the church's long history are the 5th-century patchwork on the triumphal arch above the main altar along with those on the nave walls. Since it was not remodeled or rebuilt like Rome's other major basilicas, Santa Maria Maggiore is Rome's best example of an Early Christian basilica.

More Information:
The entry to Basilica is free and open daily from 7:00 a.m. to 6:45 p.m. The museum costs €4, open daily from 9:30 a.m. to 6:30 p.m.

Address: Piazza Santa Maria Maggiore, Rome, Latium, 00185,
Website: http://www.vatican.va/content/vatican/it.html
2. San Lorenzo Fuori le Mura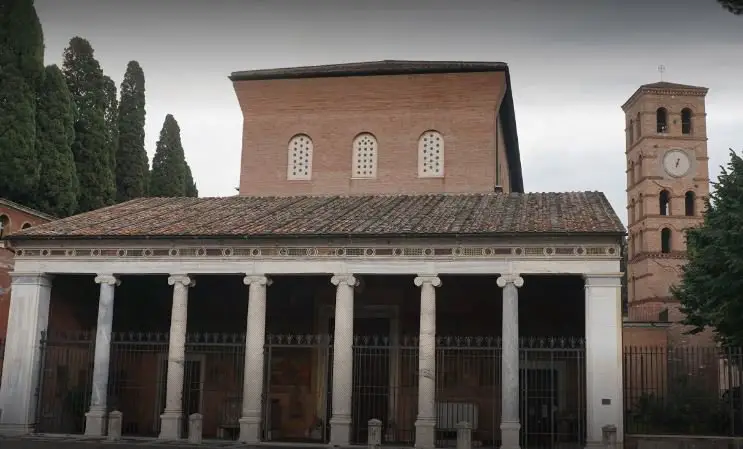 Constantine built this church outside the Walls of Basilica, hence this is not exactly considered to be one of the top churches in Rome. Today it remains a shrine to the saint, St. Stephen as well as St. Justin. The church dates back to the 6th century, and you can look forward to its wonderful Byzantine patchwork from the era depicting Christ with the saints. The artistic 13th-century paintings decorate the exteriors of the church beautifully. Whereas the tomb of St. Lawrence is the "stone of St. Lawrence," where a marble slab with a stain lies having the saint's body was laid after his execution. The Basilica has been funded by every Pope since its construction, changing the small shrine into the largest religious complexes just outside the walls of Rome. It is an important place of worship and site for Rome pilgrimages.

Address: Piazzale Del Verano, 3 Quartiere San Lorenzo, 00185 
Website: https://www.basilicadisanlorenzo.com/
3. San Giovanni in Laterano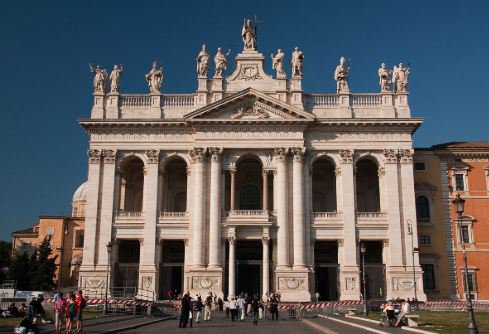 St. John Lateran is the official cathedral of Rome and is the seat of the bishop of Rome. One of the four major basilicas in Rome, it was built in the 4th century AD and is believed to be one the first Catholic churches in Rome. Now it has a more Baroque style with 16th- and 17th-century restorations. Though the façade isn't impressive, the inside more than makes up for that.paintings, columns, patchwork, and sculptures decorate every inch of the ornate Roman church. The must-see sites for Roman pilgrims are the column painting by Giotto, Today it's one of the oldest Christian structure in Rome and also one of the main Roman pilgrimage churches.

More Information:
The entry to this church is free and open daily from 7 a.m. to 6:30 p.m. The Baptistery is open daily from 7:30 a.m. – 12:30 p.m. and 4 – 6:30 p.m.
Address: Piazza di Porta San Giovanni, Rome, Latium, 00185
Contact No:  06-69886433
4. Santa Maria in Trastevere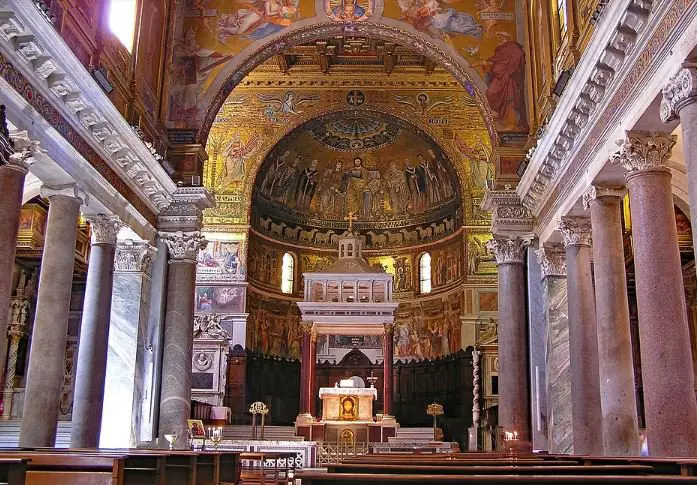 All the list of top churches in Rome can't be complete without Santa Maria in Trastevere. This was built around 350 AD, during the 4th-century. You will find more renovated places as this church was rebuilt in the 12th century by Pope Innocent II, the native of Trastevere and today it boasts impressive mosaics from the 12th and 13th centuries. Two rows of 22 large columns lead up to the nave, most of which were stolen from ancient Roman temples or baths, and the altar is covered in vibrant beautiful mosaics. You must not miss this scenic church in Rome. 
More Information:
The church is open daily from 7:30 a.m. – 9 p.m.

Address:  Piazza Santa Maria in Trastevere, Rome, Latium, 00153
5. Santa Maria Sopra Minerva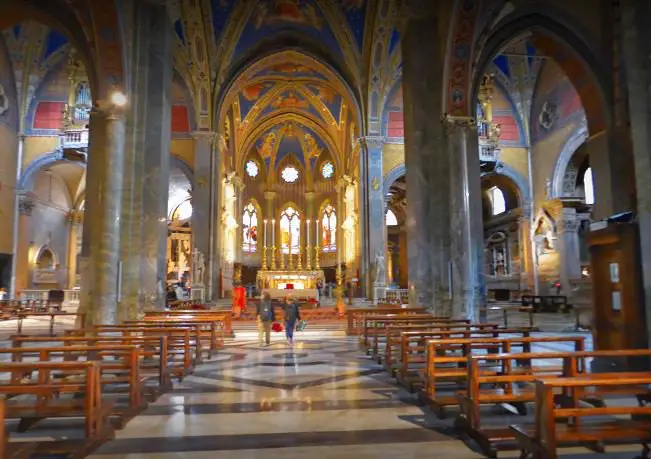 This church gained its name from the site it was built over (sopra) the ruins of a temple for Minerva, under the ancient goddess of wisdom. The present-day Basilica sits over the ruins of three ancient Roman temples, i.e. the Roman goddess Minerva, the Egyptian goddess Isis and the Greco-Egyptian god Serapis. Along with its engaging location, this is one of the best churches in Rome due to its pilgrims and architecture which never ceases to amaze travellers. In the 13th century, this church was built by the Dominicans therefore it comes under Rome's few Gothic churches. Enjoy the deepest blue vaulted ceilings of this famous landmark just for 1 euro, illuminate the Cappella Carafa, where Filippino Lippi's frescoes are located among other 15th-century frescoes. Also, you can see a sculpture by Michelangelo and the tomb of St. Catherine of Siena, Italy's primary patron saint.

More Information:

Open weekdays timing  from 6:45 a.m. – 7 p.m., Sat. 6:45 a.m. to 12:30 p.m. and 3:30 p.m. to 7 p.m., Sun. 8 a.m.–12:30 p.m. and 3:30 p.m.– 7 p.m.

Address: Piazza della Minerva, Rome, Latium, 00186
Website:  www.basilicaminerva.it
6. Basilica of Santa Maria del Popolo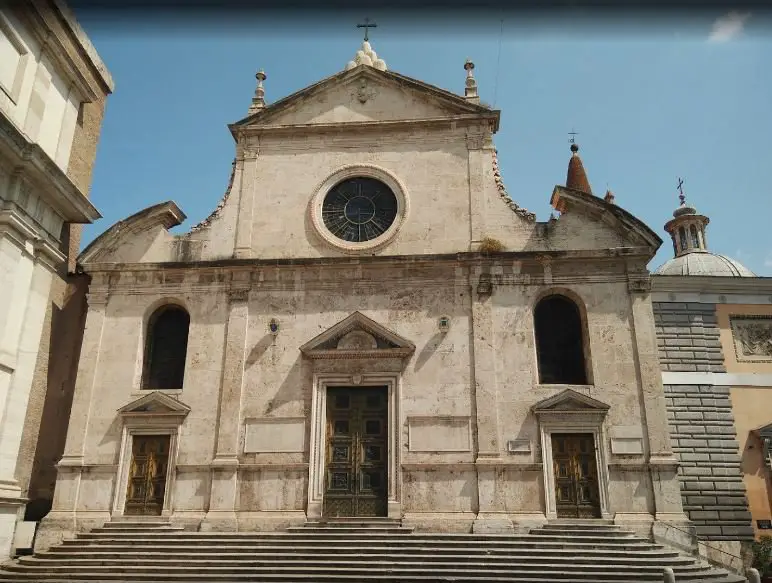 If any of you wants to travel to Rome to explore the best arts and craftwork from ancient times then this church in Rome, Italy is the top spot for beginning your journey. As the interiors of this church is a treasure trove for art lovers. The church has seven chapels, each contains the best examples of works by Renaissance artists, including Pinturicchio, Raphael, Bernini, and Caravaggio. Legend has it that the church was built in 1099 to dispel residents' and beliefs that the ghost of Emperor Nero was haunting the area. But it's safe now(I hope so!) and even you can't visit it after noon, therefore, no scary ghost on your way probably.

More information: Basilica is open from Mon.–Thurs. 7:15 a.m.–12:30 p.m. and 4–7 p.m., Fri. and Sat. 7:30 a.m. to 7 p.m., Sun. 7:30 a.m.–1:30 p.m. and 4:30–7:30 p.m.

Address: Piazza del Popolo 12, near Porta Pinciana, Rome, Latium, 00186 
Website: www.santamariadelpopolo.it




Also Read: Historical Facts About Rome
7. Santa Cecilia in Trastevere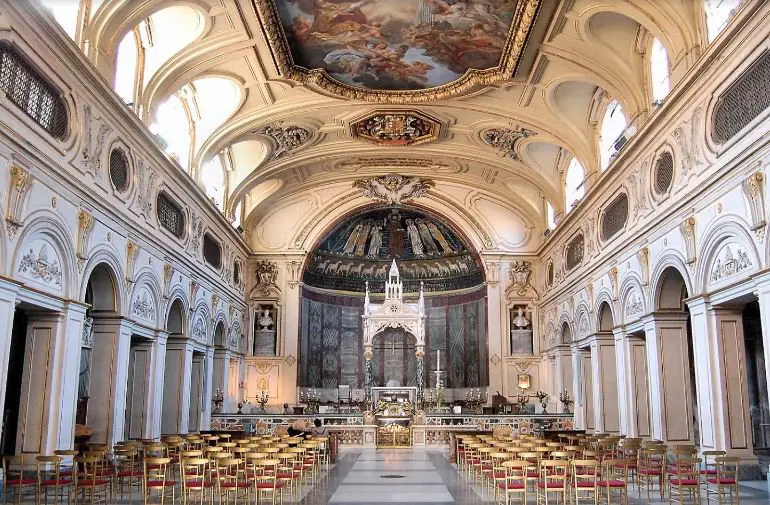 St. Cecilia is a 9th-century church built over the 200 AD home of St. Cecilia before she was martyred. There is a sculpture by Stefano Maderno of the saint's body below the main altar as he saw it in the 16th century after she was unearthed(a bit creepy! I know). It's said that her body looked so fresh, as the day she was buried. The entrance to the church begins with a  beautiful Roman courtyard that is best for relaxing after a strenuous trip . With the 9th-century patchwork, as well as a remarkable 13th-century painting, titled the Last Judgement by Pietro Cavallini, a forerunner of Giotto, all amalgamate to intesley glorify the beauty of this church that you must not miss. The fresco can be viewed only for limited hours and for a small admission fee, but it's definitely worth it, especially for anyone on a Roman pilgrimage tour.

More Information:

The entry to this church is free and open from 9:15 a.m. to 12:45 p.m. and 4 to 6 p.m. The frescoes are available from 10 a.m. to 12:30 p.m. and cost €2.50 to see.
Address: Piazza Santa Cecilia in Trastevere 22, Rome, Latium, 00153
8. Basilica di Sant'Agostino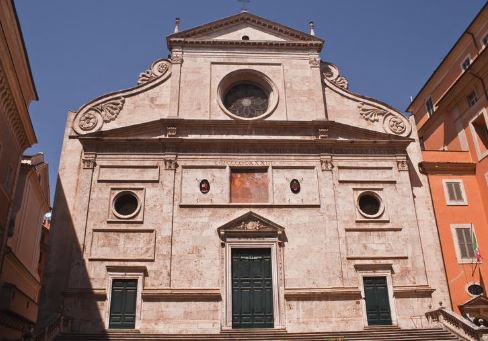 This is a catholic titular minor basilica that is dedicated to Saint Augustine in Rome, Italy. Most notable is Caravaggio's Madonna of the Pilgrims, a dishonorable painting at its time for the realistic kneeling pilgrim with dirty feet and a disrespectful image of the Madonna standing with bare feet having less-than-regal posture features this well-known church in Rome. Also, there is Raphael's Isaiah, said to be inspired by Michelangelo's work in the Sistine Chapel; Sansovino's sculpture, St. Anne and the Madonna with Child, and the Madonna and Child by Jacopo Tatti(Indian people, I know but it's his adopted surname after the sculptor Andrea Sansovino, to whom he was apprenticed in Florence).

More Information:

The Basilica is open regularly from 7:30 a.m to noon and 4–7:30 p.m.

Address: Piazza Sant'Agostino, Rome, Latium, 00186
Contact No: 06-68801962
9. San Pietro in Vincoli (St. Peter in Chains)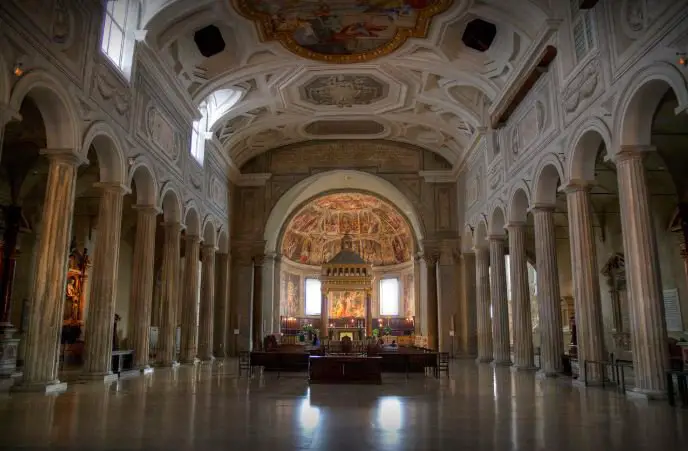 The construction of this church in Rome began in 431, St. Peter in Chains is preserved as a precious relic in the high altar at this church. The represented chains are the ones which Peter was believed to have worn in the Mamertine Prison. Most of the other churches of its age have undergone considerable alterations by later additions. Twenty columns with Doric capitals in the north aisle is an excellent 15th-century tomb of Cardinal Nicholas of Cusa that you must be watching if you visit this popular church in Rome. But the most important work of art is Michelangelo's early 16th-century monument of Pope Julius II in the south transept. Only three figures of the sculpture were planned and executed by Michelangelo himself, the central figure of Moses and Rachel along with Leah, the two wives of Jacob. The statues of Rachel and Leah are outstanding works of Michelangelo that you must not miss, but the figure of Moses ranks among the finest achievements in the sculpture of the world.
More Information:
The Basilica is open regularly from 8 a.m.–12:30 pm, 3:00 a.m.–7 p.m. every day of the week.Address: Piazza di San Pietro in Vincoli 4A, Rome
Read: Complete Your Rome Trip in 2 Days
10. San Clemente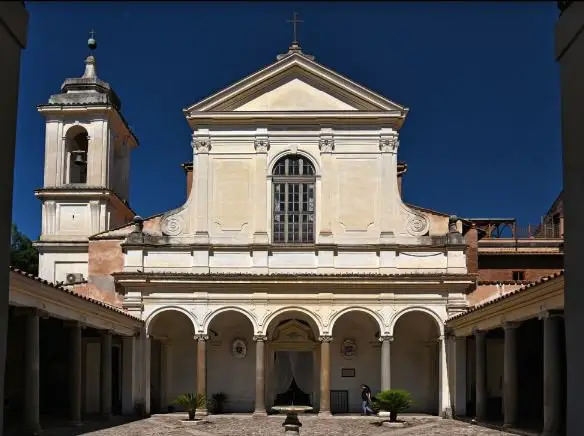 This is one of the most visited churches in Rome where you will notice the ancient columns and the beautiful inlaid marble work on the floor. In fact, the screens, Easter candlestick, tabernacle, and the bishop's throne are some of the awe-inspiring features of this church. The triumphal arch and apse are richly decorated in Rome. The patchwork of old and new Testament scenes, with the Tree of Life, saints and symbols along with intricate pictures of animals and plants are some of the tremendous work to adore throughout the church. Also, there is an early Renaissance painting by Masolino, completed before 1431, in the little St. Catherine's Chapel at the west end of the north aisle. These scenes from the life of St. Catherine of Alexandria are important because they show the earliest use of perspective painting in Rome.

Address: Via San Giovanni in Laterano, Rome
Website:  http://basilicasanclemente.com/eng/
11. St. Peter's Basilica
This is one of the most famous churches in Christendom, that was dedicated to the Apostle by St. Peter, who is believed to have been the first Bishop of Rome, and later the first Pope. It is one of the pristine places which is heavily visited by lots of pilgrims every year. But you must know that the original church of St. Peter was dedicated in 326, and was built under the patronage of Emperor Constantine. You will be amazed with the reinforced glass panel architecture which is one of the major highlights of St. Peter's along with the richly decorated Chapel of the Sacrament, that is a fabulous work of both Bernini (the tabernacle) and Borromini (the bronze grille) assemblage.
Address: Piazza San Pietro, Rome
Don't Miss
In the above context, we discussed the top 11 churches in Rome, which must be a great help for you if you are planning any trip to Rome or you love to visit the famous churches in Rome. Hope you have gathered some significant information regarding the churches to visit in Rome. Kindly visit our other articles which will surely provide you with proper information in reckon to other interesting travel destinations all over the world. Please like our post, share your views in the comment section below.
The post Churches in Rome | The Most Famous Church in Rome appeared first on World Tour & Travel Guide, Get Travel Tips, Information, Discover Travel Destination | Adequate Travel.