Kochi city in India owns a plethora of tasty palette which ranges from incredible south Indian dishes to spectacular seafood. Don't bother whether you are a vegetarian or meat lover every person is equally welcomed just like the famous old saying of India- 'Atithi Devo Bhava' meaning 'The Guests are like Gods' hence you must feed and treat them like a godly person has arrived at your doorsteps which can be easily seen in the generous servings of all the best-known restaurants of Kochi maintaining their traditions along with serving a wide array of flavours with some playful experimental cuisines as well. And don't be scared about the extra spicy stereotypes of Indian cuisines you will taste very mild and delicious foods in Kochi holding several amalgamations of international dishes. So, order only according to your customizations from the given below list of popular restaurants in Kochi. 
List of Restaurants to Visit in Kochi
1. Fort House Restaurant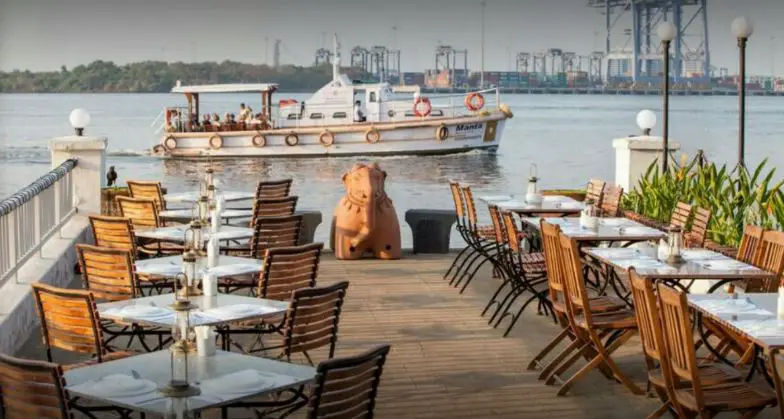 In a completely strange city especially when you are experiencing the Indian crowds it's hard to find the best and hygienic places to eat. But this place is among the best restaurants in Kochi for an unforgettable fine dining experience at a charming waterfront where you can
watch the ships go by in the splendid blue ocean while enjoying the fabulous flavours and spices of various Indian cuisines at this fort Kochi restaurant. The dishes are made till perfection to embellish every intricate flavour of the food, portion sizes are generous and the service is incredible so why to miss such a luxury in Kochi available also at very affordable prices.
Must-Try: Pork Vindaloo, Appams, Kerala chicken curry and Mango Lassi
Average Meal for two: 1000 Rs
Address: No.2, 6A, Calvathy Road, Fort Kochi, Kochi, Kerala 682001
Get: Tourist Places to See Kerala in June
2. Malabar Junction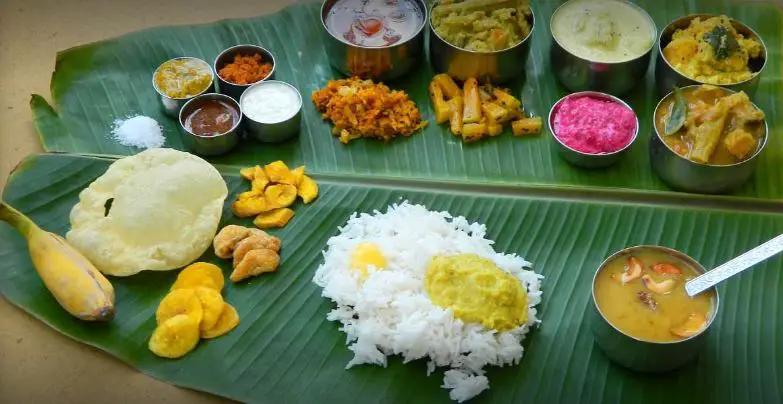 You might have heard this name a lot from very tourists or even locals of Kochi. Well, their wide array of palette amazes every eater to the fullest along with their natural open-sided pavilion or at romantic candlelit poolside tables which makes it the most famous restaurant in Kochi. You will get an incredible East-meets-West menu which is creatively assembled by the experienced chefs here playing with the local and European flavours transcending delicious cuisines every day. The signature dish of this restaurant is the fresh seafood platter (approx ₹3200), or elegant 'trilogy' of Indian curries which are consumed in entire Kerala as their mother dish. All of the dazzling tastes can be better enjoyed with the collection of classic Indian wines- Sula, Fratelli, Grover Zampa.
Must-Try: Anything from the menu
Address: 1/268-269, Parade Road, Fort Kochi, Kochi, Kerala 682001
Enjoy: Famous Food of Kochi




3. Kashi Art Cafe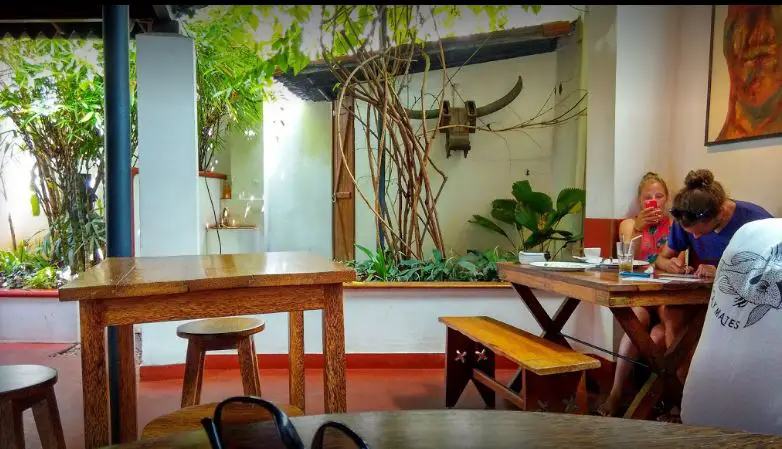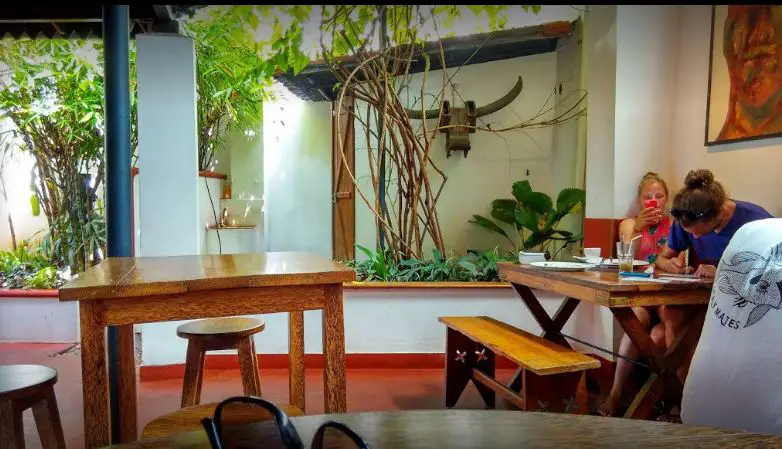 This is the popular restaurant of Fort Kochi having artistic interiors which are paired with perfect complementary foods and beverages. The signature Kerala coffee is also available here in its most authentic forms which are
hand-ground Malabar coffee along with a collection of organic juices which will always leave you spellbound while iterating 'one more Macha'. From the soft and fluffy omelette to the exotic tuna papaya salad, each dish is freshly prepared with organic ingredients here which mark their disciplined routines for keeping the foods fresh and super healthy.
Must-Try: Sandwiches, Roast chicken, pasta, chocolate cake
Average Meal for two: 600
Address: Burger St, near Police Station, Fort Nagar, Fort Kochi, Kochi, Kerala 682001
4. The Rice Boat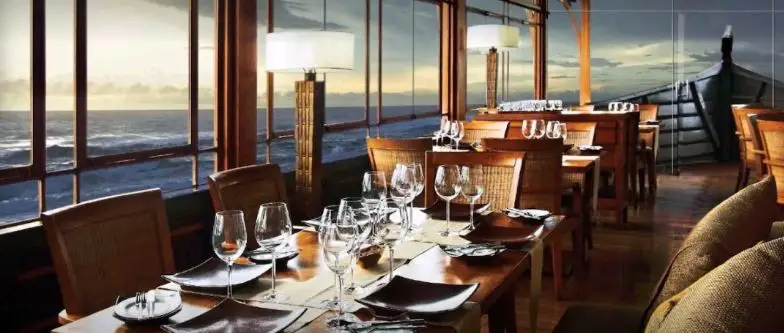 As the name suggests, Yes! You will experience the spectacular Kochi cuisines in the most South Indian way possible i.e. over a floating boat which definitely makes it the top restaurant of Kochi, Kerala riding nearby the edge of the water with scenic views of the sea. You can choose your favourite set of fish which will be cooked in 3 different styles while the helpful waiter describes the intricacies of the dishes. Well, the local will easily guess that the best boat dish of Kreemi Polichattu will be their popular cuisines, where the fish is wrapped in banana leaves and served as such to let you open it at the end and enjoy the steamy hot flavours of the fish. Besides these, other delicious kinds of seafood are also available at this boat restaurant of Kochi.
Must-Try: Fish Grill, Crab soup
Average Meal for two: starts from INR 3500
Address: Taj Malabar Resort & Spa, Willingdon Island, Kochi, Kerala 682009
5. Dhe Puttu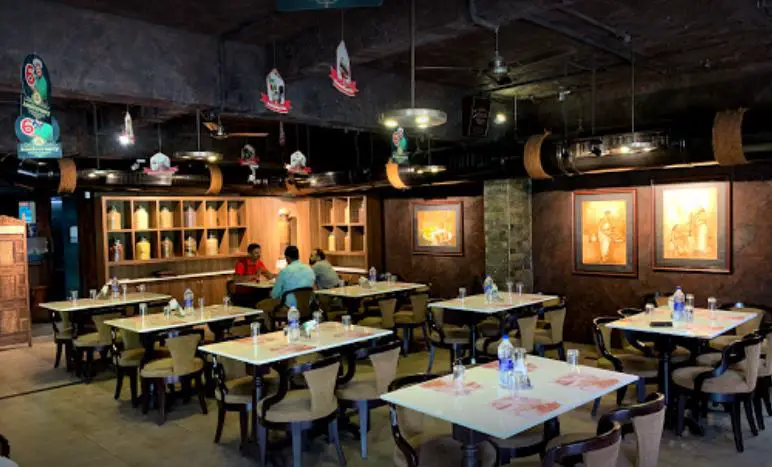 The name of the restaurant comes from a very basic side dish 'Puttu' of Kerala which are steamed rice cylinders usually served with different curries in the regular meals of Kochi. But this is the must-visit restaurant of Kochi who offers an exceptionally good and authentic taste in puttus along with various other tasty cuisines of Kerala that might leave your taste buds overwhelmed. Their presentation, as well as the taste of traditional dishes, is excellent. You must visit at least once to try their puttus or a rice cake with Kada fry.
Must-Try: Beef curry, Cinnamon Tea, Kada fry
Average Meal for two: starts from INR 600
Address: Puttu, 1st Floor Dhe, Service Rd, near Manikandan Skoda Showroom, Edappally, Kochi, Kerala 682024
Discover: Why Kochi is Famous
6. Fusion Bay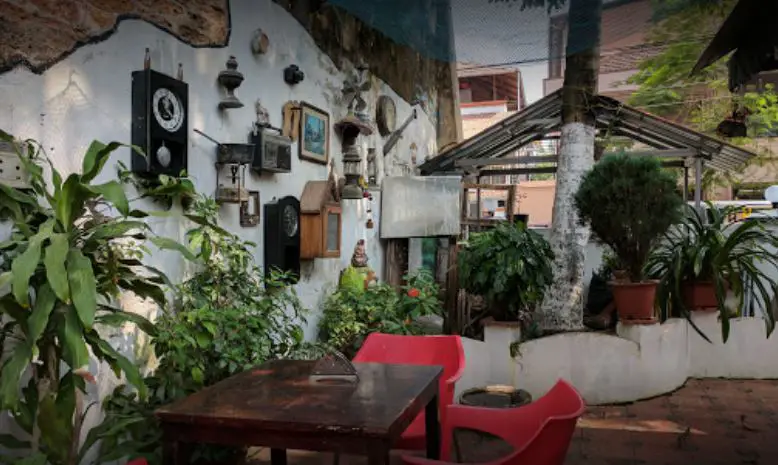 This displays a very warm traditional and homely ambience which you will see in all the cultures of Kochi. This is the most-visited restaurants in Fort Kochi which serve unique seafood dishes and exceptional traditional dishes infused with a wonderful mix of Portuguese spices. Sometimes, they offer complimentary pumpkin soup in between the starters or in the main course which is a very nice and clever touch to neutralise the taste buds for further spicy foods of Kochi.
Must-Try: Coconut rice, Beef, Crab toast
Average Meal for two: starts from INR 600
Address: 1/451, KB Jacob Rd, Santa Cruz Basilica Junction, Kunnumpuram, Fort, Kochi, Kerala 682001



7. Nasi and Mee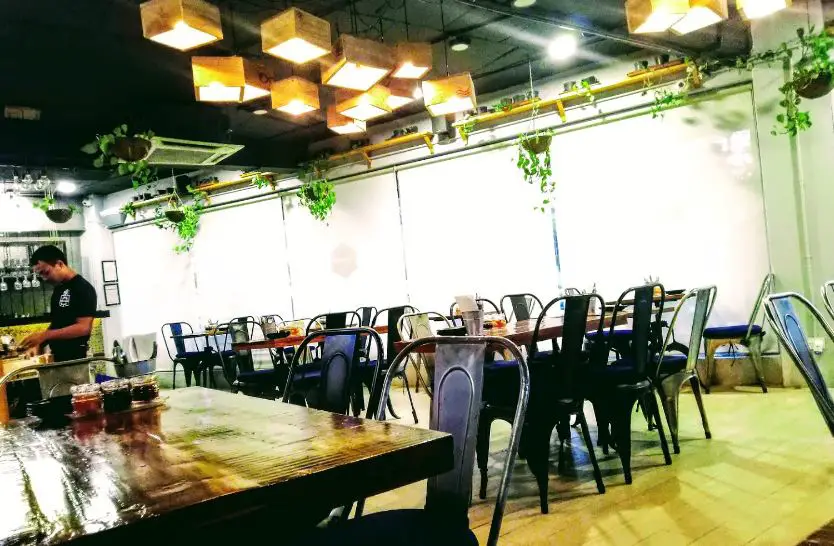 If you want nice dining surrounded with a natural ambience just like the exteriors of Kochi you must visit this restaurant of Kochi which is actually the third home for this pan-Asian restaurant chain that has already marked its victory in Bengaluru and Chennai. The vibrant template interiors are an amazing amalgamation for the bold and bright coloured dishes served here. The prawn Margao (dim-sums) and the eponymous Nasi Goreng are among these signature dishes loved by a lot of food bloggers and tourists. They clearly love their interesting take on a classic Italian dessert-Milo. so do check out their iced Milo and Milo Panna Cotta in the dessert palette.
Must-Try: Malaysian Chicken Satay, Rendang, Cilantro Hoisin Mushroom And Chendol
Average Cost. ₹1,000 for two people (approx.)
Address: Sree Narayanan seva sangam, 2nd Sahodaran building 66/6539 A.K.Sheshadri Road Ernakulam, Shenoys, Kochi, Kerala 682011
8. Dal Roti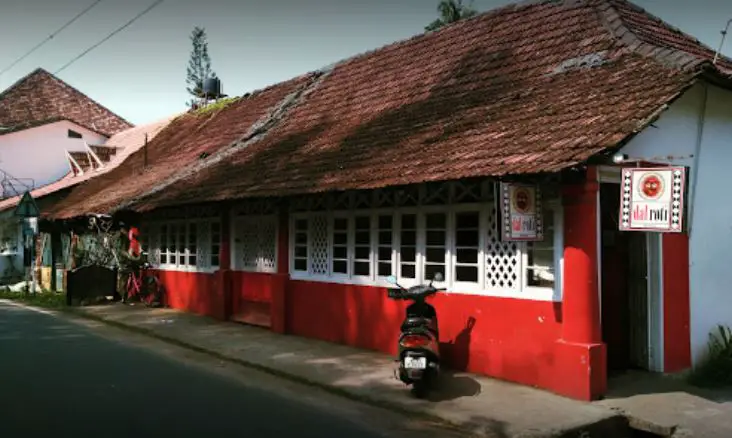 If you are already bored from the South Indian cuisines or you wanna explore the Northern touch in Kochi then you must visit this famous North Indian restaurant in Kochi which is also one of the top fort Kochi restaurants serving North Indian cuisines at very reasonable prices. Don't miss out their yummiest jumbo-sized Kathi rolls or the seven types of mouth-watering thalis and super soft flaky parathas.
Must-Try: Kathi Roll, Chicken Thali, Mughlai paratha
Average Meal for two: starts from INR 600
Address: Lilly Street, Elphinstone Rd, Fort Kochi, Kochi, Kerala 682001
Read About: Best Place for Shopping in Kochi




Hope you enjoyed this entourage of the best places to eat in Kochi having the best scenic views of the emerging tides and luscious greenery wreathing every place to splendor the natural beauty of Kochi at its peak. Along with delicious foods and scenic views, your budget isn't affected a lot due to the affordable prices of the mentioned top restaurants of  Kochi Kerala. So what's the deal? You got the superb dishes of Kochi which are tasty, healthy and are served at the best refreshing ambience along with very cheap prices. Just grab the list and explore these delicious meals.
The post Top Restaurants in Kochi, Kerala | Best Places to Eat in Kochi appeared first on World Tour & Travel Guide, Get Travel Tips, Information, Discover Travel Destination | Adequate Travel.