Planning honeymoon in Spain? Then, you have made an excellent choice of a pleasant destination. Spain is one of the most popular European countries worldwide blessed with enchanting destinations to spend a relaxing time during your honeymoon. Madrid is the capital of this country. Hot samba, flamenco dances, and endless Sangrias are sure to make your holidays here more enjoyable. So, if you have plans to visit Spain after tying the knot with your loved one, and have queries like where to honeymoon in Spain find below some of the most prominent fascinating honeymoon spots in Spain that you must not miss when vacationing in this amazing European country. 
List of Honeymoon Destinations in Spain
1. Andalucía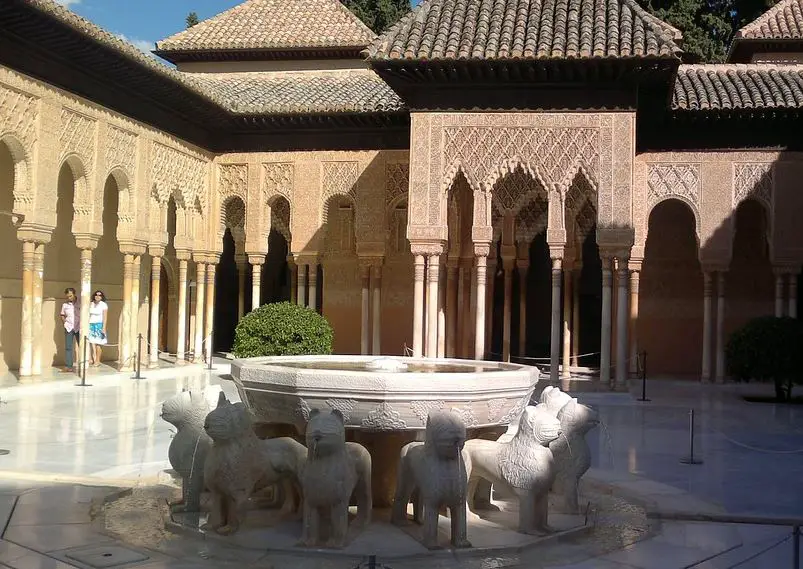 Honeymoon Duration: 1 Week
Honeymoon Attractions: Romance straight out of a Hollywood flick! Gypsies, flamenco, matadors, tapas bars, geraniums, and strolling guitarists pull the lovebirds to this gorgeously romantic city.
Why You Should  Explore: Unforgettable natural settings as Sierra de Aracena and Doñana wetlands, Parque Natural de Cazorla, pueblos Blancos and Alpujarras mountains.
Best Time to Go: April to June and September to the first half of October.
Undoubtedly, Andalucia is an amazing honeymoon spot in Spain. You can also visit villages of the Alpujarra, hilltop retreats and the gypsy quarters and it is sure to be a memorable trip with your better half.
Read More: Scariest Places in Spain to Visit
2. Costa Galicia
Honeymoon Duration: 5 Days 4 Nights
Honeymoon Attractions: Imagine a thermal bath with your love, some delectable food, and bonfires all along the beach. The vibrant Costa Galicia is sure to charm you with its wits & leave you spellbound.
Why You Should  Explore: With the best seafood and wild beaches in Europe, this unique Spanish honeymoon destination remains largely unexplored and is still very much affordable.
Best Time to Go: May and June
This is considered as one of the most romantic honeymoon places in Spain for the honeymoon. Costa Galicia is the chosen spot for honeymooners with Wild coastal walks, a green coast with clifftop retreats and great seafood, deserted white beaches, private windswept coves.




3. Alicante
Honeymoon Duration: 1 Week
Honeymoon Attractions: Experience the royalty of the place as your relive in the contemporary Victorian era. Don't forget to visit the Castle of Santa Barbara, El Palmeral Park, Explanada de España beach.
Why You Should  Explore: Long golden sand beaches, Arab civilization, and leftovers of Roman and a decision of palm-bordered courts, walkway bistros, and bars make this city an ideal destination for honeymoon in Spain.
Best Time to Go: May to October
A historic Mediterranean port, dynamic, alluring, this Spanish city with a château, old quarter and long waterfront is an incredible special honeymoon spot. The nightlife is an absolutely legendary eating scene is exciting.
Read More: Famous Churches in Spain
4. Tenerife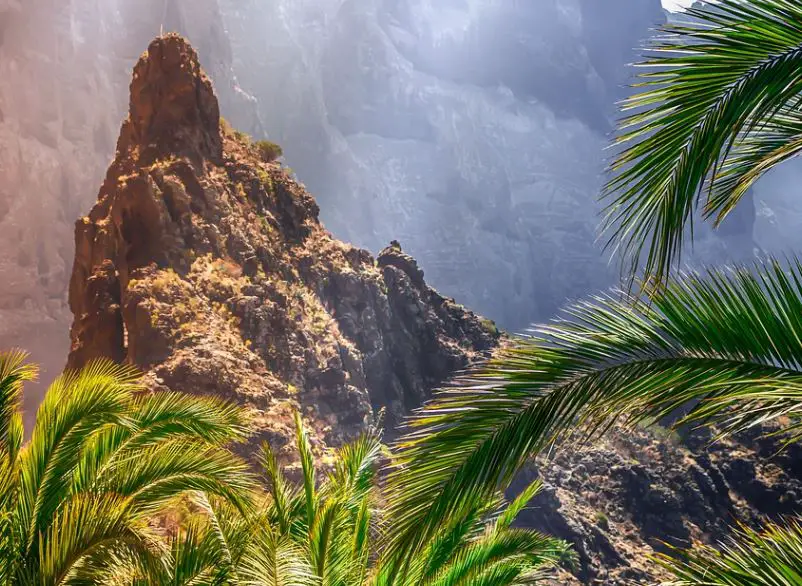 Honeymoon Duration: 1 Week.
Honeymoon Attractions: The rocky terrains & scenic backdrops make this 500 km long, secluded, pine-fringed, white-sand beaches an utterly romantic getaway.
Why You Should  Explore:  Tropical-forest walks, Designer-shop struts, Volcanic lava, Carnaval and Pico del Teide, Spain's tallest mountain.
Best Time to Go: April, May, September and October
This place is blessed with year-round sunshine, a great choice of beach resorts and plenty of restaurants and entertainment, Tenerife in the Canary Islands is one of the most perfect honeymoon destinations in Spain.
5. Madrid 
Honeymoon Duration: 6 Days and 5 Nights 
Honeymoon Attractions: If you and your partner are nightcrawlers & party lovers, the bustling restaurants, galleries, Tapas and Copas of Madrid will add the needed spark to your new beginnings.
Why You Should  Explore: A collection of cocktail bars and nightclubs & crowds dancing until dawn, Madrid nights are the stuff of legend.
Best Time to Go: September to November, March to May
A Spain honeymoon is incomplete without a visit to the capital. One of the perfect and best places for honeymoon in Spain, this Spanish city blends big-urban style and energy with a laid-back Mediterranean attitude. Spain will be an exhilarating experience as this city has a lot of positive energy. This is a great place to kick-start your new life together.
Read More: Top 10 Cruise in Spain
6. Toledo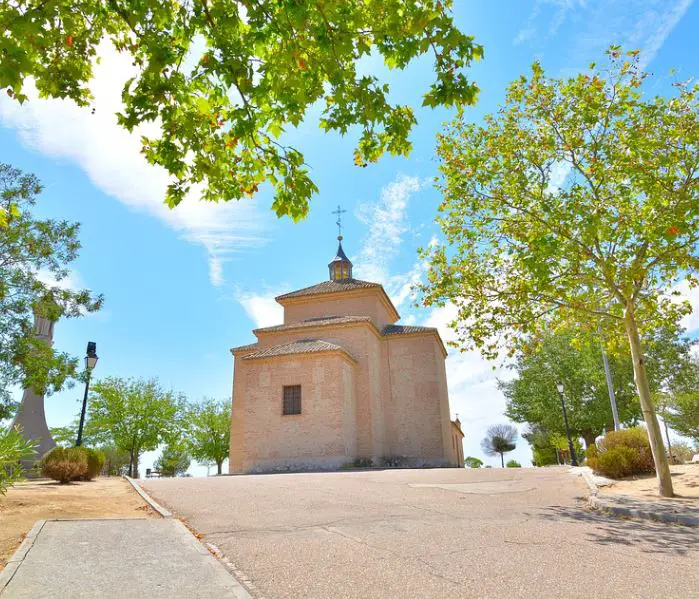 Honeymoon Duration: 3 Nights and 4 Days
Honeymoon Attractions: Beautiful churches, museums, synagogues & mosques, late-night dancing on weekends and romantic sunsets make this city of Spain a perfect couple's pick.
Why You Should  Explore: One of the oldest city in all over Europe, it will vow you with its old town charm.
Best Time to Go: All through the year.
Wondering about honeymoon spots Spain, just dont worry. It is known to be as a walled and fortified location, with a castle on the top and a river at the bottom, Toledo whispers romance around every corner. Cobbled streets, ancient walls, cozy restaurants; for a memorable honeymoon in Spain, get happily lost with your loved one in Toledo.




7. Mallorca
Honeymoon Duration: 1 Week
Honeymoon Attractions: This beachside honeymoon destination is sure to wow you & your partner with its prehistoric sites, delectable beaches, and beautiful forts.
Why You Should Explore: Picture-perfect mountain, whitewashed windmills and  Pine-fringed white-sand beaches village scattered across the spectacular Serra de Tramuntana mountain range.
Best time to Go: December to April
Spain's most popular Island, it is amongst the most perfect adventurous honeymoon locations in Spain. Private yachting facilities,  Hiking, and cycling routes head to Mallorca on the Balearic Islands for an adventurous yet laid back time together.
Experience: Best Hiking In Spain
8. Benidorm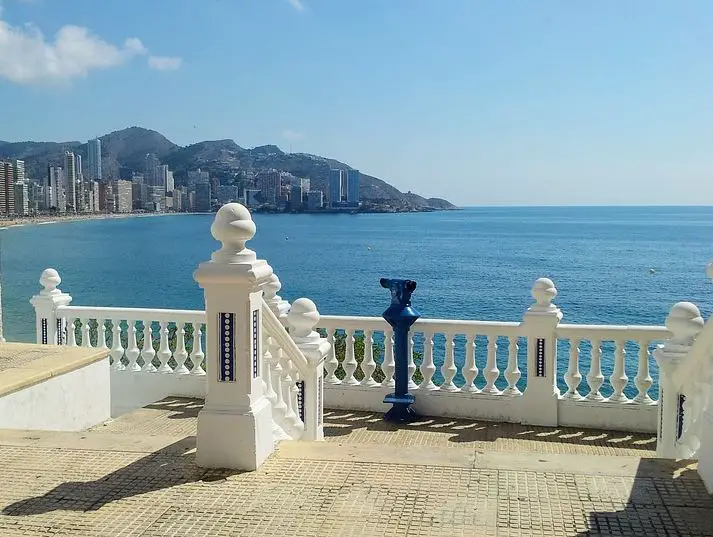 Honeymoon Duration: 6 Days and 5 Nights.
Honeymoon Attractions: For the adventure freaks and daring duos, Benidorm is the place to be. Water sports including water skiing, scuba diving, and snorkeling, windsurfing, paragliding & other mischievous indoor adventures will make your time together all the more special.
Why You Should Explore: This coastal city is considered as a celebrated destination for its seafront hotels, excellent shopping facilities, lively nightlife, and gorgeous restaurants.
Best time to Go: December to April
The beach resort of Benidorm in Costa Blanca offers everything you need for a fun-filled honeymoon destinations Spain features three magnificent golden-sand beaches, four theme parks, and innumerable hotels, bars, restaurants and discos, and nightclubs.




9. Ibiza 
Honeymoon Duration: 6-5 Nights or 1 Week
Honeymoon Attractions: The party never stops in the world-renowned town of Ibiza. And to treat your emotions with the 500-year-old house are the world heritage sites D'Alt Vila lined s. Head here for a wild time together.
Why You Should Explore: World's best clubs, white sand beaches, and unforgettable parties, a great kickstart for the party obsessed honeymooners.
Best Time to Go: June to August
The stunning island of Ibiza is famous for the best honeymoon in Spain and more than 50 white-sand beaches making it a perfect spot for active newlyweds looking to honeymoon and its raucous dance club scene in Spain.
Discover: Reasons to Visit Spain
10. Barcelona 
Honeymoon Duration: 6 Days and 5 Nights.
Honeymoon Attractions: Live music at night, sun-drenched beaches, romantic yachts, and 2000-year-old architecture what more do you need to woo your partner on your first intimate time together.
Why You Should Explore:  Fabled architecture, a world-class drinking and dining scene, and Boundless culture invite newlyweds to Barcelona.
Best Time to Go: May, June, and September.
Lively markets, outdoor cafes, laid-back bar, and lounge scene, beaches and rooftops, and a quirky blend of elegant museums and structures make Barcelona is the best place for honeymoon in Spain for the cultured couples.



11. Seville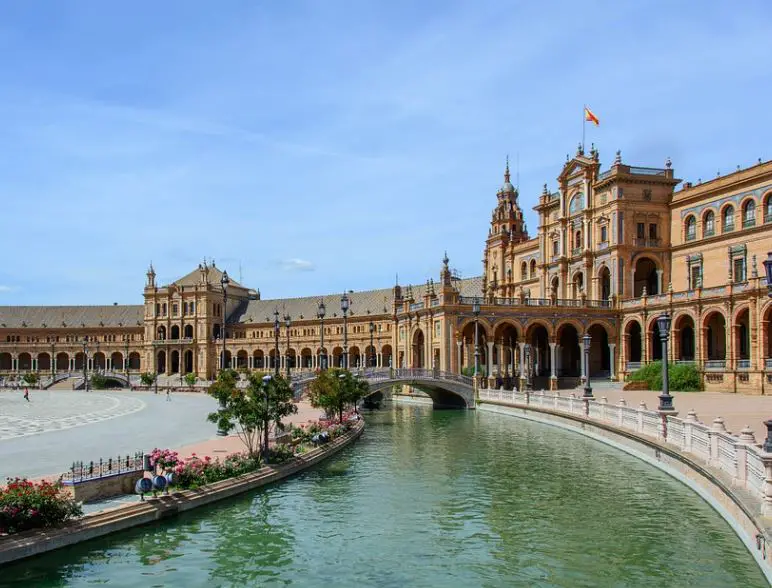 Honeymoon Duration: 3 Days and 2 Nights
Honeymoon Attractions: Romantic sunsets, beautiful streets, grand churches, and Real Alcázar palace.
Why You Should Explore: For its old-world charm and incredibly beautiful architecture.
Best Time to Go: March to May
Seville known to be the most romantic honeymoon place in Spain is home to some of the best fountain-filled plazas. While exploring the narrow alleys of the city that are filled with the sounds of Spanish guitar, you can take a horse and carriage ride with your love.
Related Post: 
12. Salamanca
Honeymoon Duration: 3 Days and 2 Nights.
Honeymoon Attractions: Beautiful architecture, the absolutely delicious food, and serene villages.
Why You Should Explore: Come here for the love of the picturesque streets and brilliant architecture.
Best Time to Go: March, April, October, and November.
Salamanca, a UNESCO World Heritage city is eventually made it interesting enough to explore. This honeymoon spot Spain is also decorated with Gothic, Baroque, and Romanesque architecture, it's a picture-perfect place for couples to visit on their Spain honeymoon.




So these are the best honeymoon places in Spain, with respect to the location and beat time to visit. You can plan according to your comfort. I hope you will love this article as we have tried to provide you as per your concern and kindly share your views in the comment section.
The post Top 12 Most Romantic Honeymoon Places in Spain I Honeymoon in Spain appeared first on World Tour & Travel Guide, Get Travel Tips, Information, Discover Travel Destination | Adequate Travel.