Are you looking to explore the history of Liechtenstein through the ages? There are a number of historical monuments in Liechtenstein including the time-honored buildings, palaces, and parks where you can learn about the glorious past of Liechtenstein. The presence of these historical sites and museums will take you on a walk through Liechtenstein 's rich history. If you are willing to have in-depth historical information about Liechtenstein, we recommend that you take a wonderful guided tour to cover the major historical attractions. Also, check the opening and closing time for each so that you can organize your time. Make sure that you go through the complete list of important monuments in Liechtenstein for a great trip:
List of Monuments in Liechtenstein
1. Cathedral of St. Florin
At Cathedral of St. Florin, visit the burial site of the Liechtenstein Princely family. On the site of earlier medieval foundations, Friedrich von Schmidt built this parish church in 1874, and it features colourful stained-glass windows over the altar. Look for the graves of Prince Franz Joseph II–the father of present ruling Prince–and his wife, Countess Georgina von Wilczek. This religious monument in Liechtenstein is the center of the Roman Catholic Archdiocese of Vaduz and has held the status of cathedral since 1997. Plan your visit to Cathedral of St. Florin and discover more family-friendly attractions in Vaduz. The Vaduz Cathedral isn't going to blow your aesthetic brains away; this is a humble Neo-Gothic church after all but there is far more to this than simple bricks and mortar. The 19th-century Catholic cathedral is the final resting place of the family of the ruling Princes, meaning its humble appearance doubles up as something of a dynastic mausoleum.
Address: Cathedral of St. Florin, Vaduz, Liechtenstein.
Read more: Famous Haunted Places in Amsterdam
2. Vaduz Castle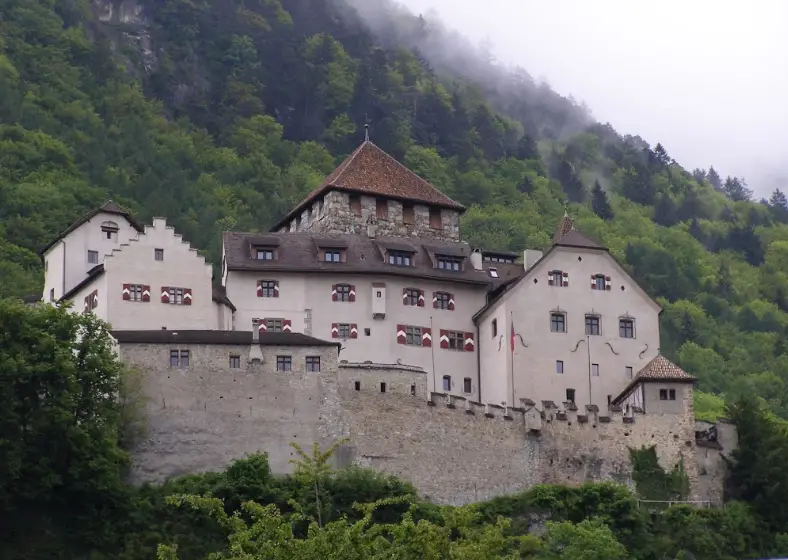 Mention of Vaduz Castle was first recorded in history in 1322. Its enviable role at the time was as a fortress to control the trade routes on this crucial passage of the Alpine Pass. Later, in 1712, the Liechtenstein family, a noble family from Lower Austria, took a fancy to the castle and made it their official residence. For 900 years Vaduz Castle has enjoyed a front-row seat to the sights and sounds of Liechtenstein's tiny capital. This ancient monument in Liechtenstein used to be the home of the Liechtenstein royal family since the 12th century, it's had a room with a view so to speak. But only one the billionaire prince and his family get to see. Overlooking the beautiful Rhine River and the Swiss Alps, Vaduz Castle, also known as Schloss Vaduz, is closed to visitors, except for one special day of the year.  
Address: Vaduz Castle, Vaduz, Liechtenstein.
3. The Treasure Chamber of the Principality of Liechtenstein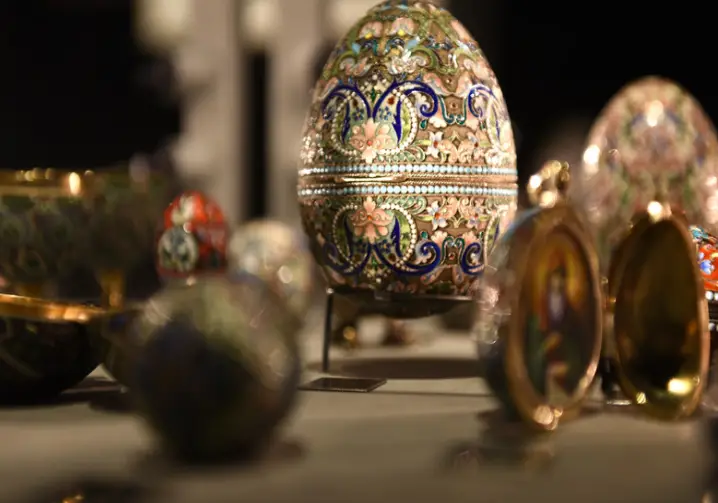 With its focus on the country's rich royal heritage, the Treasure Chamber of the Principality of Liechtenstein is a must-see attraction in Vaduz. Consisting of artworks and other treasures from the Princely Family's 400-year-old private collection, the items on display have been supplemented by donations from notable private collectors such as Adult Goop, whose collection of rare bejeweled Easter eggs includes work by the famous Karl Fabergé. Other highlights of this famous monument in Liechtenstein include an array of superb artworks, including the "Rhine Journey" series by Johann Ludwig Bleuler, a large collection of historic weaponry, along with connections to European royalty through the centuries you will find many other artifacts here. There's even an interesting collection of moon rocks, given to the country in recognition of the role of its manufacturing base in NASA's spacecraft. During peak seasons this popular new attraction gets busy so either plans your visit for early in the day or, better still, during the shoulder seasons.
Read more: Best Theme Parks of Amsterdam
4. Kunstmuseum Liechtenstein
The architecturally pleasing Liechtenstein State Art Gallery also refers as Kunstmuseum Liechtenstein that showcases many fine examples of modern and contemporary artwork and is housed in a state-of-the-art facility in Vaduz. In addition to frequent temporary exhibits, its permanent collection includes pieces from the 19th century, including sculptures and works from the collection of the Prince of Liechtenstein but most of the royal collection is housed in the Liechtenstein Museum in Vienna, Austria. A nearby exhibition space of this beautiful monument in Liechtenstein that regularly hosts displays of contemporary art from around the world makes it worthy of a visit.
Address: Städtle 37, FL-9490 Vaduz, Liechtenstein
5. Gutenberg Castle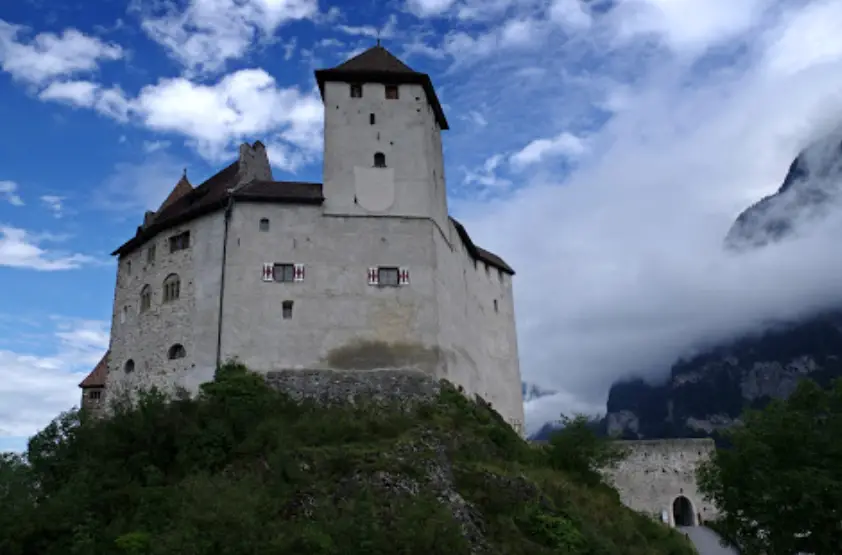 Gutenberg Castle is a superbly preserved fortress dating from the Middle Ages standing high above the village of Balzers in the south of Liechtenstein. The 70-meter-high hill on which the castle stands has been inhabited since Neolithic times, with many of the most important archaeological finds including the ancient Mars von Gutenberg statuette now housed in the Liechtenstein Landesmuseum. Along with the many fun cultural events and festivals held in the warmer months, this popular monument in Liechtenstein highlights includes the chapel and rose gardens such as open-air concerts and outdoor theatrical performances.
Address: Fürstenstrasse 50, 9496 Balzers, Liechtenstein
Read more: Most Visited Museums in Amsterdam
6. Liechtenstein National Museum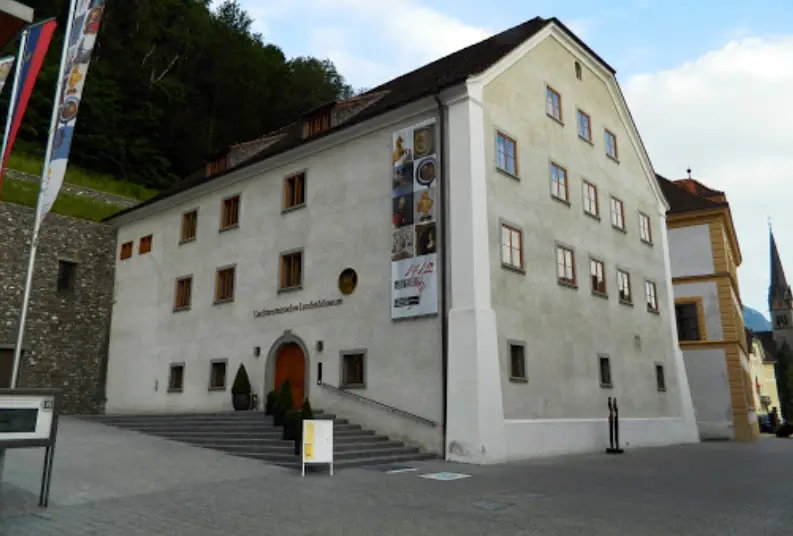 If you are in Vaduz you must visit this place. The excellent Liechtenstein National Museum is also known as Liechtenstein Landesmuseum is also a state-owned attraction housed in a splendidly preserved 15th-century former inn once visited by Johann Wolfgang von Goethe in 1788. Highlights of this old monument in Liechtenstein include a superb 1:10,000 scale relief model of the principality, as well as exhibits focusing on the country's prehistory along with displays of weapons and religious art. The Postal Museum is also worth a visit because it is a branch of the Liechtenstein National Museum, which is popular for its displays of postage stamps and the history of the country's postal service.
Address: Liechtenstein National Museum, Vaduz, Liechtenstein.
7. Castle ruins in Schellenberg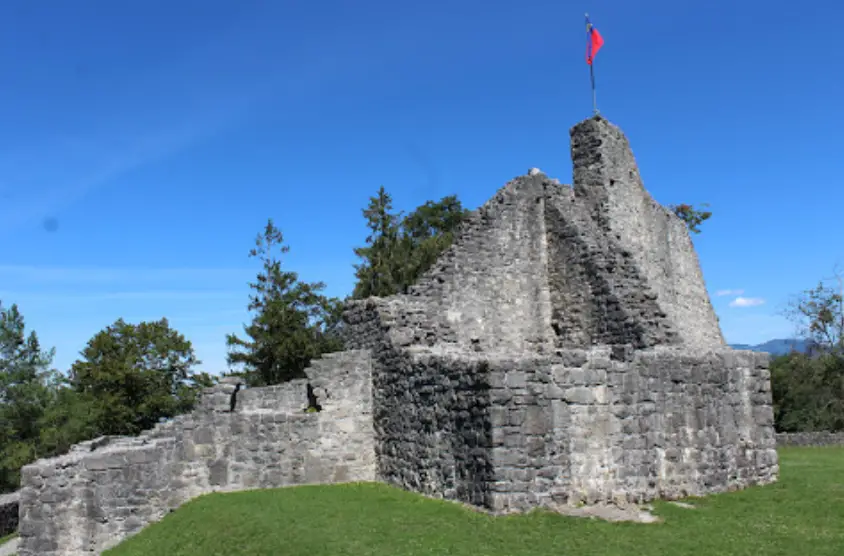 Liechtenstein is land of five castles, two of which remain intact: Schloss Vaduz, seat of the country's monarchs, and Burg Gutenberg in the village of Balzers. If you're able to visit just one of these picturesque locations, make it Schellenberg, in this top monument in Liechtenstein where you'll actually be rewarded with a chance to explore two old ruins at once. The larger of the two, the Upper Castle also referred to as an Obere Burg was built in 1200 and once had all the elements of a typical medieval castle. The lower Castle also is known as Untere Burg was built in 1250, but by the 16th-century both had fallen into disrepair. Schalun Castle, the third set of ruins also known as Wildschloss, is within walking distance of Vaduz and dates from the 12th century.
Address: Schlossweg 20, 9488 Schellenberg, Liechtenstein.
Read more: Reasons to Visit Amsterdam
8. The Ruggeller Riet Nature Reserve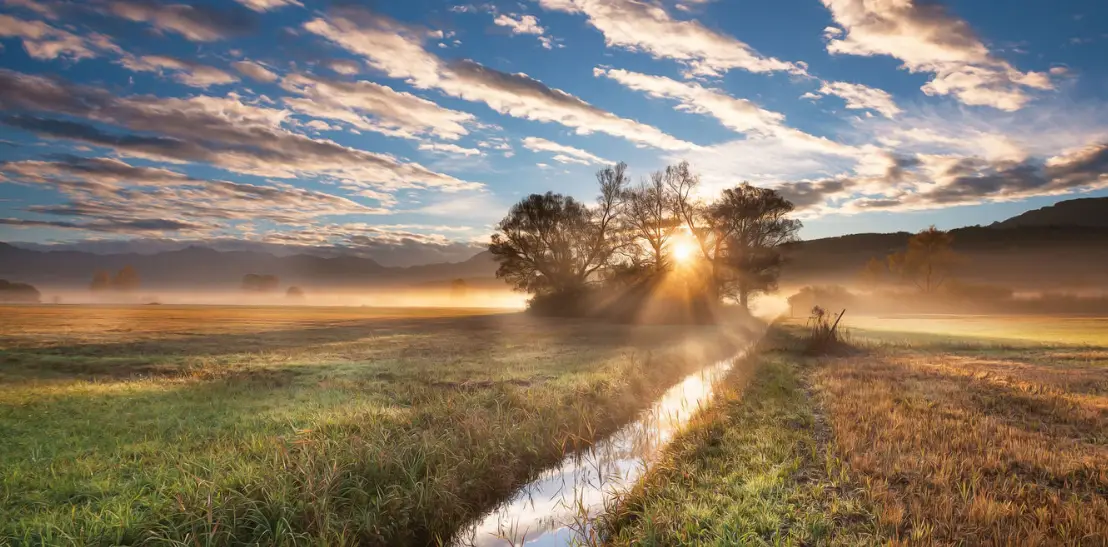 The Rug Seller Riet Nature Reserve is a great place to experience the country's rich flora and fauna that is set amid 90-hectares of unspoiled wilderness in northeastern Liechtenstein. While bird-watchers will enjoy the chance to spot endangered species such as storks, the reserve's nature trails lead you through a variety of attractive vegetation and scenery, from moors to meadows, with rolling hills as a backdrop. During the end of May into early June is a great time to visit when the reserve's abundant Siberian iris bursts into bloom. It's also a great place for a picnic, or better still, enjoy a barbecue in the dedicated public rest area overlooking the Rhine in Weinbau. From here in this natural monument in Liechtenstein you can even join the bike path networks that extend all the way into neighbouring Switzerland and Austria.
Address: Nofflerstrasse, Ruggell 9491 Liechtenstein
9. Historical Forest High-Rope Adventure Park
Located just a short drive from the village of Triesen, it is another fun outdoor activity suitable for young and old alike here in First High-Rope Adventure Park. Highlights of this tree-top adventure course or best monument in Liechtenstein include three high-rope trails perched at tree-line level, offering plenty of great views along with the excitement. After clearing a number of fun rope-bridges, aerial walkways, and climbing related obstacles, your adventure ends with a thrilling zipline ride back to ground level. This fun three-hour experience comes with the use of all safety gear along with a brief yet thorough training session by the professional guides if so desired.
Address: N/A
Read More: Buildings in Jaipur
10. The Calculator and Typewriter Museum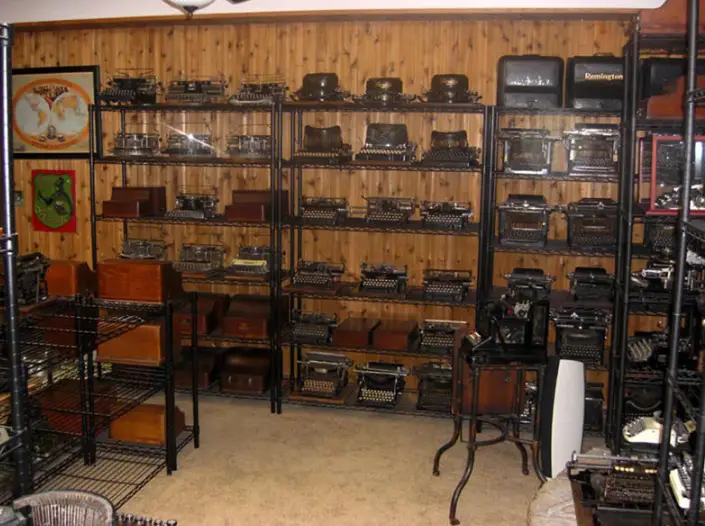 Despite what you might be inclined to think, the Calculator and Typewriter Museum in Schaan isn't just for nerds. One of the top free things to do, this most popular monument in Liechtenstein pays homage to these once ubiquitous tools of writers and accountants the world over. The unique collection consists of more than 250 important and rare pieces, many of them antiques, the oldest dating back to the late 1800s. Highlights include the palm-sized Curta, the world's smallest mechanical calculator which was manufactured and designed in Liechtenstein, along with an original WWII Enigma encoding machine used by the German military (and famously solved by the British).
Address: Städtle 32, 9490 Vaduz, Liechtenstein.




So far we have discussed the best monuments in Liechtenstein, which contains the proper information regarding all the most visited monuments in Liechtenstein. I hope you might have loved reading this article and if you love to know more about Liechtenstein then kindly head to our other articles as well which will help you to get knowledge about.
The post Most Visited Monuments in Liechtenstein l Famous Monuments in Liechtenstein appeared first on World Tour & Travel Guide, Get Travel Tips, Information, Discover Travel Destination | Adequate Travel.