If you want to explore the history of Kenya through the ages there are a number of historical monuments in Kenya including the time-honored buildings, palaces, and parks where you can learn about the glorious past of Kenya. The presence of these monuments of Kenya will take you on a walk through the country's rich history. If you are willing to have in-depth historical information about Kenya, we recommend that you take a wonderful guided tour to cover the major historical attractions. Also, check the opening and closing time for each so that you can organize your time. Make sure that you go through the complete list of historical sites in Kenya for a great trip:
Monuments in Kenya 
1. 'Naked Justice Boy'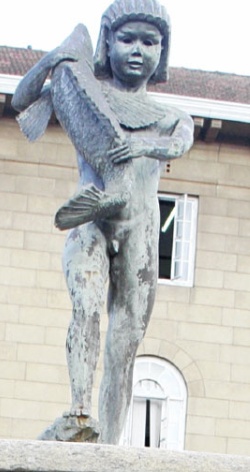 Many people have seen the statue that stands outside the Supreme court. It is known by many names, most popularly 'Onyango', a Luo name that links the boy with the fish.  Its original name is Hamilton Fountain. During the reign of Sir Robert Brooke, a British colonial governor in Kenya, this famous monument in Kenya was put up in honor of lawyer Alexander George Hamilton who died in 1937. It was supposed to portray justice as naked, slippery, and fearless, like the naked boy. It was commissioned by the lawyer's wife, Gertrude Hamilton. This is the third replica, the previous one having sunk in the ocean during transit and another stolen.
Read more: Famous Haunted Places in Amsterdam
Address: Nairobi, Kenya
2. The Tom Mboya statue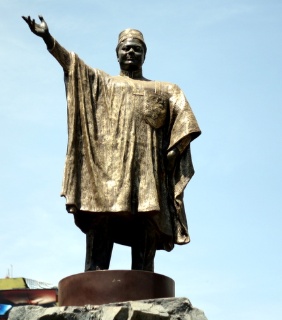 In 2011, the Tom Mboya Monument was erected along Moi Avenue in Nairobi in honor of Tom Mboya. He was a Kenyan minister who was murdered in 1969. The monument stands about twenty meters from where Mboya was murdered and at no less than ten meters from ground level. Since its unveiling, the location of this national monument in Kenya has proven to be one of the most popular rendezvous spots within the Nairobi CBD. It is popular with Gor Mahia fans who congregate there for song and dance after games, and other people who sit at its foot while away time.
Address: Moi Avenue, Nairobi, Kenya
3. Dedan Kimathi Statue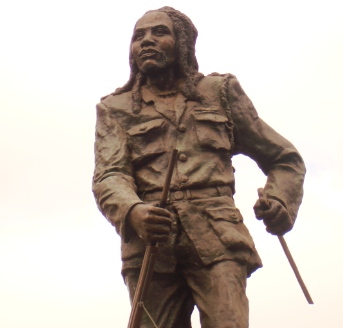 Along Kimathi Street, Dedan Kimathi Statue is located opposite the Hilton Hotel in Nairobi. This important monument in Kenya was built in memory of Field Marshal Dedan Kimathi. Dedan Kimathi who was born on Oct 31, 1920, and was a freedom fighter that fought against British colonial rule in Kenya in the 1950s and died on Feb 18, 1957. Soon after being executed by the British colonial government, he was later caught, found guilty. The bronze statue of Field Marshal Dedan Kimathi was revealed to the public in Nairobi City center on the anniversary of his execution.  His statue is in military regalia, holding a rifle on his right hand and a dagger on the other, that represents the last weaponry he held in his struggles. (Fortune Africa)
Read more: Best Theme Parks of Amsterdam
Address: Dedan Kimathi Statue, Nairobi, Kenya
4. Nyayo Monument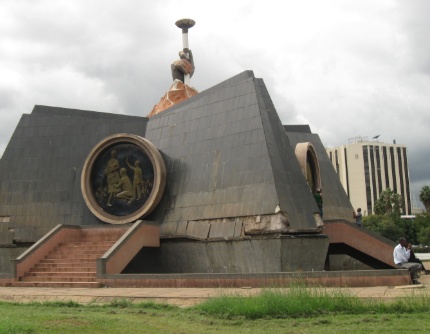 This monument is located in Uhuru Park. It was erected to commemorate 10 years of former president Daniel Arap Moi's rule in 1988, and 25 years of independence. It has once been a feature on the 100 shilling note, and 18 million shillings were spent on erecting it. The ceremony was attended by presidents from 10 countries, and over 300 million was spent on the event. Many people who saw it as a symbol of suppression and dictatorship, the statue has been a bane for them. Raila Odinga, who was then in FORD Kenya vowed to destroy this popular monument in Kenya once the party came to power.
Address: Nairobi, Kenya
5. Jomo Kenyatta Monument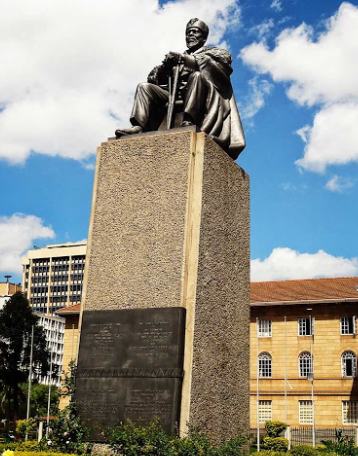 This is arguably one of the best-known monuments in the country, having dotted the backs of the Kenyan currency for a very long time. The Jomo Kenyatta statue is nothing but an 80-year-old British sculptor's masterpiece by the name James Butler. This old monument in Kenya was sculpted in 1969 and unveiled in 1973. Mzee Jomo Kenyatta was the first president of the Republic of Kenya and is celebrated as a true son of Africa. He is considered the father of the Kenyan Nation. With every detail intact the cast bronze statue was entirely made in England and was then shipped from England by container to Mombasa and was then driven by truck to Nairobi and installed in its current location. This monument is located outside the Kenyatta International Conference Center (KICC).
Read more: Most Visited Museums in Amsterdam
Address: Jomo Kenyatta Monument, Nairobi, Kenya
6. Vasco Da Gama Pillar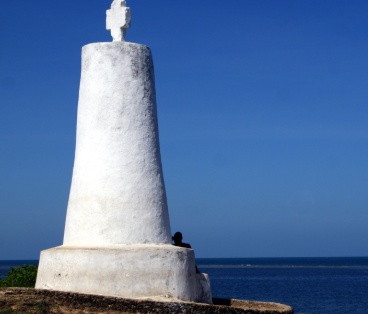 Having been built in the year 1498, this is said to be one of the oldest monuments in Kenya as well as in African History. At the coast of having a cross on top, it was destroyed by the Muslim leaders. This cross which they took as a front for promoting Christianity, but later it was allowed to stand. This iconic monument in Kenya is located in Kilifi county which is topped by a cross made of Lisbon stone, was rebuilt in the 16th Century after it was brought down. Vasco Da Gama was the first person to sail directly from Europe to India and a Portuguese explorer and navigator. For the Portuguese to establish a long-running colonial empire in Asia, his discovery of the sea route to India made it possible.
Address: Vasco Da Gama Pillar, Malindi, Kenya
7. War Memorial Monument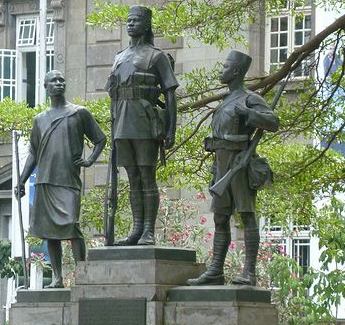 "In the memory of the native African troops who fought; to the carriers who were the hands and feet of the army and to all other men who served and died for their king and country in Eastern Africa in the Great War, 1914-1918. If you fight for your country, even if you die, your sons will remember your name." These emotive words are inscribed on the monument, where they will stand in memory of the days when men put their lives on the line to fight for a course that was not supposed to be theirs. This war monument in Kenya is located along Kenyatta Avenue, Nairobi. The three African men represent a porter, an askari, and a gun carrier, but none of them is identified by name or rank. In 1924, by British sculptor, James Alexander Stevenson it was designed probably in memory of those who fought for the British colonizers in various indistinct capacities.
Read more: Reasons to Visit Amsterdam
Address: War Memorial Monument, Kenyatta Ave, Nairobi, Kenya.
8. Koobi Fora Prehistoric Site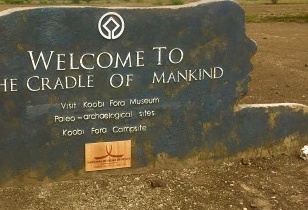 For those curious about learning about early man and how he lived, this is the best place. The Koobi Fora, a geological formation consisting of Lake and river sediments from the eastern shore of Lake Turkana is located on the Eastern Shore of Lake Turkana. This natural monument in Kenya records stone tools (Olduwan tools) dating to 2 million years ago. These Oldowan tools are chipped in two directions to form simple, rough, and all-purpose tools capable of chopping, scraping, or cutting and made of quartz pebbles, quartzite, or basalt. A 6 million-year-old skeleton of an 11-year-old "Turkana boy" was also found here! Get intrigued by footprints of human ancestors dating back to 1.5 million years ago. It is fascinating to learn about the length of our ancestors' feet and the strides they took (short or long), and how the footprints differ from one species of early man to the other. Consult your tour operator or Safari Company for details because the access to Koobi Fora is best by air charter.
Address: Koobi Fora Prehistoric Site, Koobi Fora, Kenya
9. Mau Mau Monument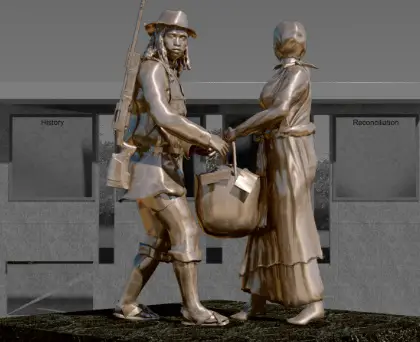 Memorial to the Victims of Torture and Ill-Treatment in the Colonial Era 1952-1960 is the official name of Mau Mau Memorial. The sculpture shows a Mau Mau fighter brought food by a woman fighter during the struggle for freedom in the forest, designed and executed by the renowned artist Kevin Oduor.  This most popular monument in Kenya was launched by the UK government at Uhuru Park's Freedom Corner, in Nairobi. It was a result of an out-of-court settlement for Mau Mau veterans who were tortured and detained during the State of Emergency from 1952 until 1960. It was officially opened to the public on September 12th, 2015. 
Read more: Beautiful National Parks in Amsterdam
Address: Freedom Corner, Nairobi, Kenya.
10. Silver Jubilee Monument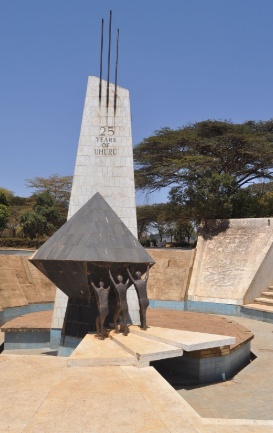 This monument commemorates the 25th independence anniversary. It was officially opened by the second president of Kenya H.E. HON. Daniel T. Moi in 1988 at Uhuru Park. Many read politics into this statue, like most of the statues commissioned around this time. The talk was that KANU was trying to legitimize itself as the ruling party and the commissioning of statues to stir public sympathy was one means. This must-see the monument in Kenya still stands and is open to the public.
Address: Uhuru Park, Nairobi, Kenya
So far, we have discussed the best monuments in Kenya, which contains the proper information regarding all the most visited monuments in Kenya. I hope you might have loved reading this article and if you love to know more about Kenya then kindly head to our other articles as well which will help you to get knowledge about.
The post Most Visited Monuments in Kenya l Famous Monuments in Kenya appeared first on World Tour & Travel Guide, Get Travel Tips, Information, Discover Travel Destination | Adequate Travel.