Synopsis: The much-awaited Ambubachi Mela 2022 has finally ended on 26 June and the famous Kamakhya temple is now re-opened for all devotees. Kamakhya temple is located on the top of the Nilachal Hills and comes among the 51 Shakti peethas in India. The temple was closed for four days from June 22 to June 26 on the occasion of Ambubachi Mela.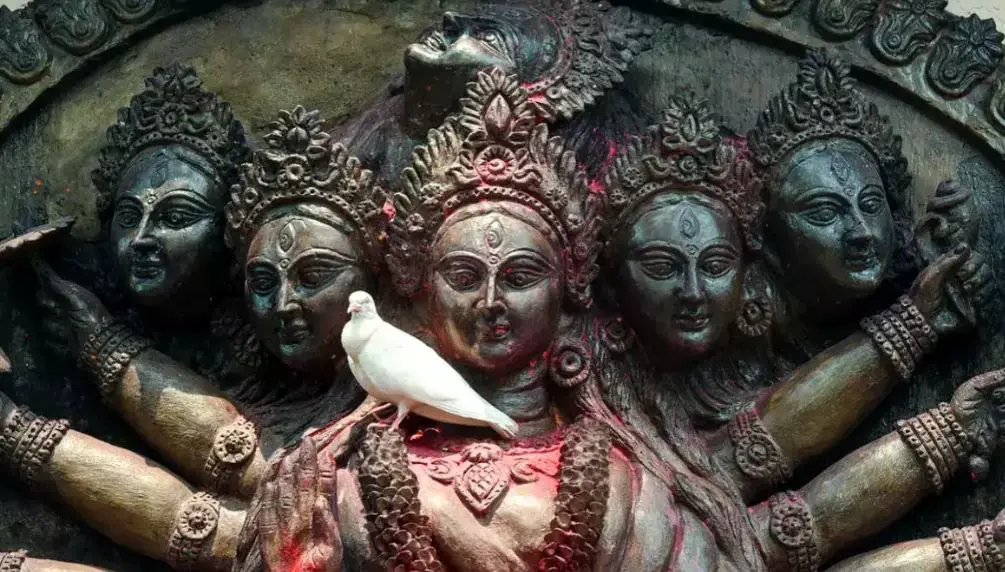 Indeed, Indians have strong beliefs in their culture which makes it a culturally wealthy country. Thousand of festivals are celebrated here in India and Ambubachi Mela is quite famous in east Indian states, Ambubachi Mela is a festival celebrated in Assam, India. This festival is held at Kamakhya Temple, Guwahati.
The festival is celebrated in honor of Goddess Kali. People from different parts of the country come here to offer prayers to the goddess Kali. The famous Kamakhya temple was built in the year 1655 A.D. by King Bhaskaradeva. The temple is famous for its beautiful architecture and historical importance.
Recently, The doors of the famous Kamakhya temple had remained closed for four days due to the much-awaited Ambubachi Mela 2022. It's been said that the goddess undergoes her annual menstrual cycle during this time of the year hence the priests keep the doors closed. During this period of four days, a fair has been organized outside the temple premises. 
Over 2-3 lakh people visited this holy temple every year during this fair. But due to the COVID pandemic, the temple had been closed for the past two years. 
Ambubachi Fair is one of the prime religious fairs in the country and it is also somewhere associated with the fertility cult. During Ambubachi Fair, the temple recorded more than 2.5 lakh devotees of Maa Kamakhya. 
As of now, the Ambubachi Fair has been ended and the temple premises is open for devotees since 26 June.
The post The famous Kamakhya temple in Assam has opened its doors for devotees as Ambubachi Mela 2022 ends. appeared first on World Tour & Travel Guide, Get Travel Tips, Information, Discover Travel Destination | Adequate Travel.