How to become a digital nomad? This a common question that many people ask. Full-time traveling is the dream of many but not everyone makes it through a tough and critical road. There is no doubt that nomadic life will give you the freedom and liberty of living anywhere in the world, options for making money online, more sources of income, and above all this the life which you always dreamt of. 
Countries are bringing new laws and rules to create a comfortable space for digital nomads. 
However, this should not be confused with the gateway to success. There are thousands of people trying to create their own space in this field but only a few succeed. A full-time travel blogger or vlogger undertakes multiple works at a time which can be exhausting if not planned properly. If you are thinking that a laptop and wifi connection will solve your problem then could not be more wrong. Creating weekly content, engaging your audience, and building your trust are some of the things you need to take care of on the daily basis. 
Before digging any deep let's first understand the meaning of digital nomad. What does it mean to be a digital nomad or full-time traveler? Regardless, of your unique idea and the efforts you make, if you don't dig deep to know the crux of the professional you will not be able to grasp it completely. 
What is meant by digital nomad?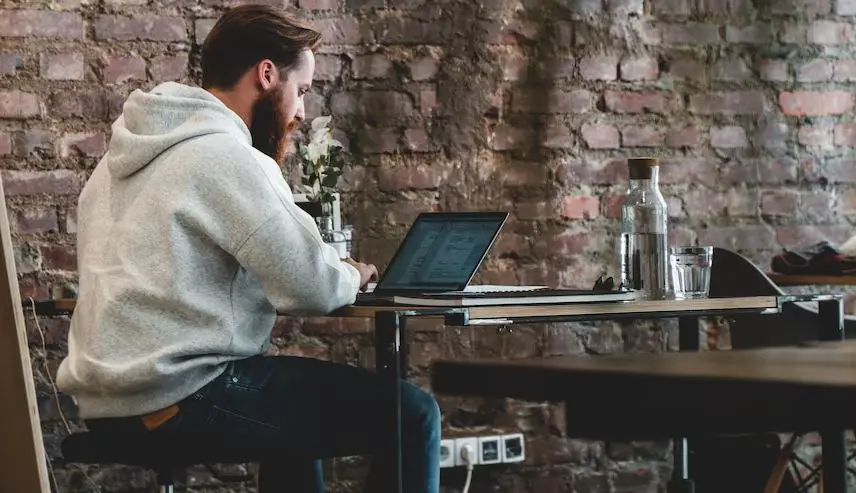 Digital nomad or full-time travelers earn their living by working from different locations online. They create their online space to share their travel experience with the world. It means they do not necessarily need to go to a specific working space or office and do their work. 
As long as they have laptops and wifi, digital nomads are good to work with anywhere on the earth. The ability to work from anywhere allows digital nomad to live their life the way they want. It also opens up a lot of opportunities in their professional and personal life as well. 
Facts and Statistics about digital nomads
Before becoming a nomad, you should be aware of the following statistics.
In comparison to men, there are more female nomads. Females make up the bulk of digital travelers.

The fact that over 10 million people who travel full-time are Americans is one of many intriguing statistics.

A full-time traveler is 32 years old on average.

Nearly 70% of people who travel full-time do it more than five times a year.

Hostels are where at least 16% of digital nomads reside.
What does it take to be a full-time traveler?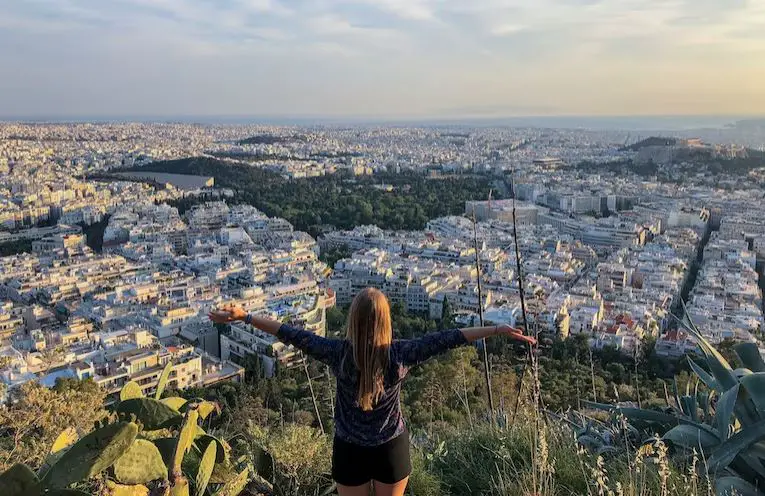 How does a full-time traveler make money? This is a common question that a beginner asks. But before that, you should have that passion and desire to become a nomad. Many say that dream is enough to make it big professionally in life, but it is not enough. 
Determination, consistency, and willingness are required to start your journey as a digital nomad but how you will manage your personal and professional life plays an important role in this sector. According to the report, the top 10 countries to travel to in 2022 are the ones that attract the most tourists because of their tourist-friendly rules. 
A nomad or a traveler is not always on a road to reach another destination. As they say "The journey is more important than a destination." 
How to become a full-time traveler?
Now that we have discussed the basic topics about becoming a digital nomad, let's get into the process that beginners need to keep in mind to become a digital nomad. The following tip is a complete guide for full-time travelers that will help you get started with your journey as a nomad. 
1. Decide your niche
Digital nomad does not mean just talking about your traveling experience through writing or making videos. There are a number of niches like travel, food, travel agent, video editor, affiliate marketing, and many more that you can work on. 
Now your work is deciding your niche and according to that plan whether you want to be a blogger or vlogger or both. Travel and food require both, whereas the other two can be done by just creating videos. Engaging in content creation is solely in your hand and it should suit your domain well. 
2. Select a city with like-minded people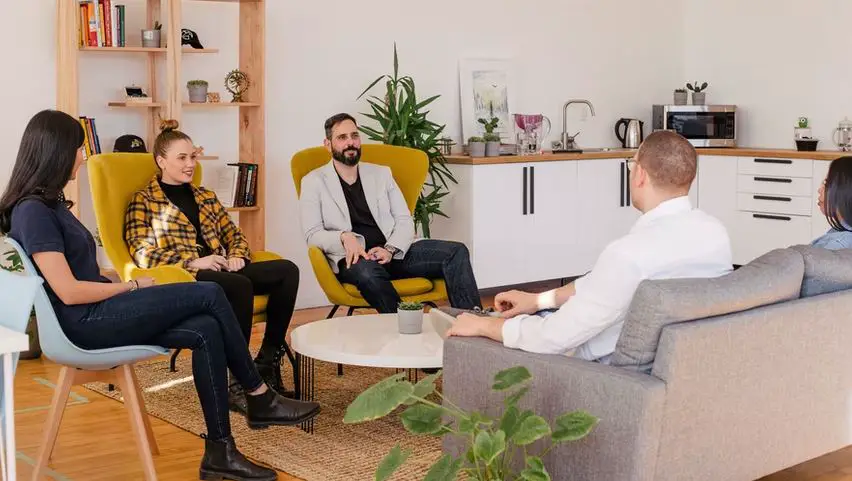 Having like-minded people around only encourages you to find your full potential and be most productive in your work. There are some cities in the world where you will find a handsome number of digital nomads. The community will help you do the right things which will only help you grow. 
Bali, UAE, Colombia, Playa Del Carmen, Medellin, Canggu, and Mexico are some of the preferred cities for digital nomads. There are many more cities that are tourist friendly that full-time travelers opt for. 
3. Save your money for travel expenses
Let us get this straight, the beginning is going to be tough financially because of the lack of funds to bear the expense. Oh, if you are rich and have a plethora of money then it's good; but if you have quit your job and are on savings to travel around the world, then a proper plan is needed. 
Travel expense does not mean food or entertainment here, it means the accommodation, transportation, and places you want to visit. Make a monthly budget estimation and plan your trip accordingly. 
4. Create a vision board
This has to be on top of your to-do list to commence with your full-time travel journey. A vision board on a wall or on your board will constantly remind you of the goals that you have planned to achieve in a specific time frame. 
Make a creative and imaginative vision board that makes you feel happy and excited whenever you look into it. 
You can either pick a graphic representing your aim and dreams. 

Keep a photo of your goal or make a sketch.

Create a digital vision board and keep track of your work and missions that you set for yourself. 
5. Work while traveling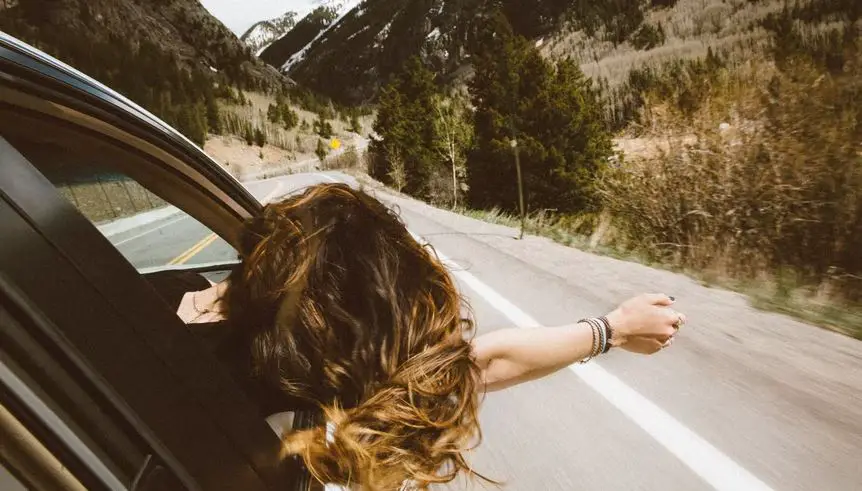 When people ask how to travel full-time, they typically want to know what motivates them to give up their regular occupations in order to do so. But given that it's the twenty-first century, there are plenty of ways to generate money. Traveling and working are both possible.
You can make some money by writing for websites and internet businesses as a freelancer or by serving as a virtual assistant.

Assembling goods and reselling them to customers directly or via online marketplaces like eBay, Etsy, Craigslist, and others.
6. Increase your travel fund
You ought to know the response to the aforementioned query by now. It is financing. You will need a few additional items in addition to your vacation budget. For instance, you cannot traverse the world with all of your possessions. You must bring a couple of outfits and a bag to store them in (you can find several backpacks suitable for full-time travel here).
Having extra money on hand before your travels demonstrates that you know how to live as a nomad. When you work many jobs, you can raise your cash and build up significant savings before you start traveling full-time. You can also start a blog on traveling or work as a freelancer.
7. Opt for co-living options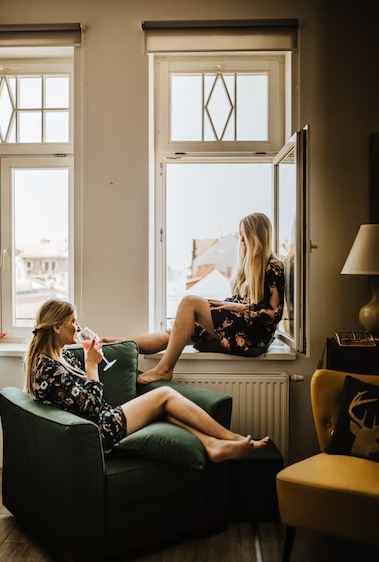 If you've done your homework but are still hesitant to move forward on your own, think about joining a co-living or co-working community. In various regions of the world, a number of well-known companies organize coordinated events that last anywhere from one month to one year.
You'll need to submit an application if you're interested. Typically, they serve entrepreneurs and remote employees who want to meet people while living and working overseas. How do full-time travelers make money? if you are searching for this question try this hack. 
Advantages of a nomadic lifestyle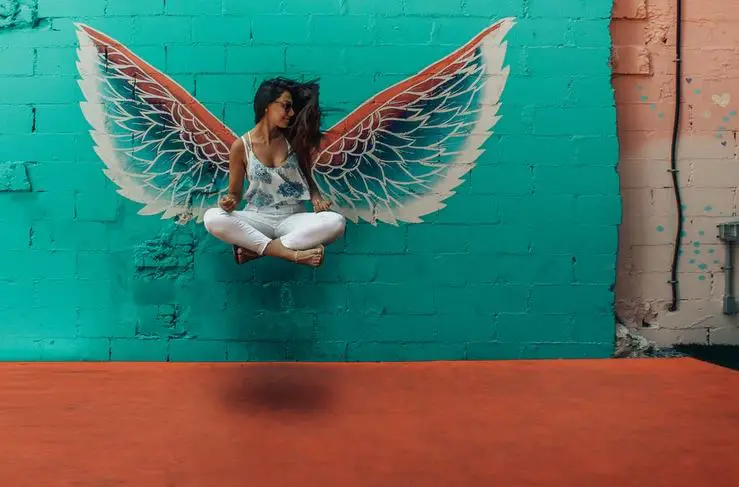 1. Freedom
Clutter is a natural byproduct of home ownership. Why not fill the space when you have so much of it? This space is taken away by the nomadic lifestyle, leaving you with only the necessities.

2. Low-Cost Living
A sizable sum of money is made available when a rent or mortgage payment is dropped. Although working a traditional job while traveling can be challenging, many nomads are using the Internet to produce money for their travels. Additionally, you could be able to work from town to town.
3. The ability to travel globally
A nomad enjoys the greatest degree of geographical flexibility. One of the most alluring advantages of nomadism is this. Every tendency and desire you have can be followed.
4. Easy to stay in touch
Starting a nomadic life in the past required a protracted farewell to friends and family. You can now keep in touch with everyone you know as long as you have a laptop.
5. Explore various cultures and traditions
Those who have lived overseas or led nomadic lifestyles have continuously been more creative and able to think beyond the box, according to a study from the Kellogg School of Management.
Final Thoughts
Alright, we have come to the end of the blog covering all the essential topics for a beginner who wants to commence their journey as digital nomad. This blog will not only help you become a full-time traveler in 2022 but also the process you can follow to become one. We cannot deny that the competition is tough in this profession but the success is definitely sweet. Strive for excellence and expect nothing in return. 
The post How to become Digital Nomad in 2022: Beginners guide appeared first on World Tour & Travel Guide, Get Travel Tips, Information, Discover Travel Destination | Adequate Travel.