Synopsis: Now, many countries are providing dedicated visas for overseas digital nomads. They are opting for eco-friendly and sustainable tourism, taking very few flights, and choosing co-working and co-living options to create minimum carbon footprints.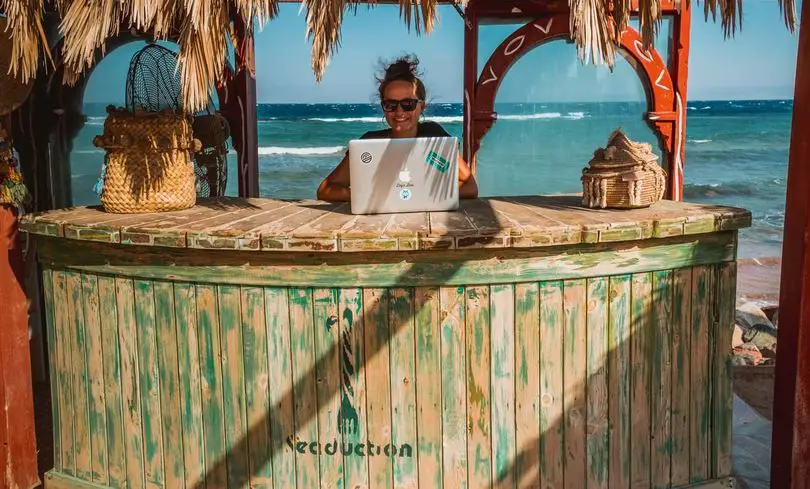 According to experts and researchers, the usual profile of a digital nomad is also changing as internet professionals in their 30s and 40s who travel with partners and children join the island-hopping.
So-called "slomads" are people who choose to stay longer in one place. Some do this to get a fuller cultural experience, while others do it to promote green travel and more eco-friendly tourism.
One-third of digital nomads relocate every one to three months, according to a Lonely Planet and Fiverr survey, while 55% prefer working in one place and moving after three months or longer.
Since the global coronavirus lockdowns were removed, remote and flexible working have surged, and tourist areas have embraced digital nomads quickly in an effort to make up for pandemic-related losses.
A number of countries, including Aruba, Norway, Barbados, Croatia, Indonesia, Malta, Estonia, and Cape Verde, have introduced visas for digital nomads that permit stays and employment of up to two years.
Although there is little information on the carbon footprint of digital nomads, "slomads" make an effort to travel less, stay in sustainable accommodations, and engage in or support environmental projects.
Climate activists claim that the social phenomena are still dependent on air travel, which is responsible for up to 3% of the world's greenhouse gas emissions, and that carbon offsetting programs do not result in appreciable emissions reductions.
The post Dedicated visas for overseas digital nomads who love green and sustainable travel appeared first on World Tour & Travel Guide, Get Travel Tips, Information, Discover Travel Destination | Adequate Travel.