California has everything from the high peaks of the Sierra Nevada to the Pacific Ocean. California has the best ski and snowboard resorts in the USA. Some of these resorts are among the snowiest in the USA with average annual snowfalls greater than 500. It would not be skiing and snowboarding in California if there wasn't be sunshine, however. Some of these same resorts see 300 days or more of sunshine per year. This amazing combination of snow and sun makes the best skiing and snowboarding in California a unique and unforgettable experience.
Top Skiing and Snowboarding Resorts in California
1. Lake Tahoe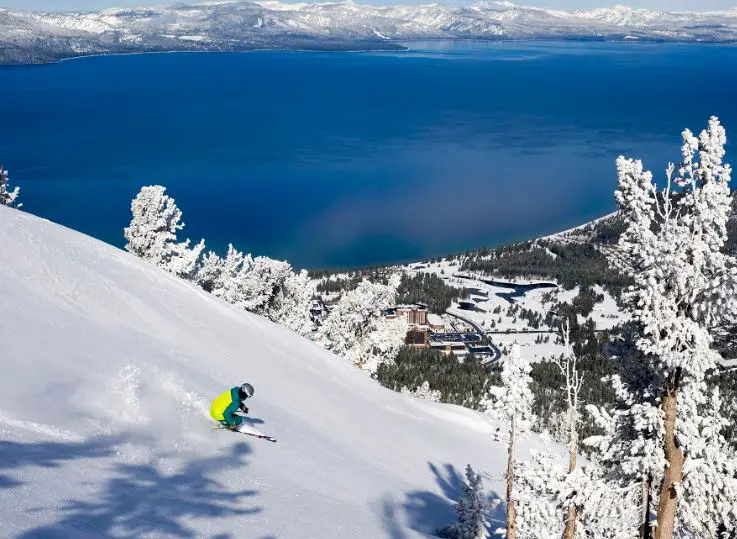 There is a total of 12 ski and snowboard areas in the Lake Tahoe region. These ranges from large ski areas like Kirkwood, Squaw Valley and Heavenly, to small areas like Homewood. Up to 600 snowfalls every year on some of these resorts. Skiers and snowboarders can drive to these areas in a couple of hours from Sacramento and the San Francisco Bay Area. There are tons of lodging options in the region, the Reno Tahoe Airport is under an hour away. With all, Lake Tahoe is a great destination for longer ski and snowboard trips to California.
2. Mammoth Mountain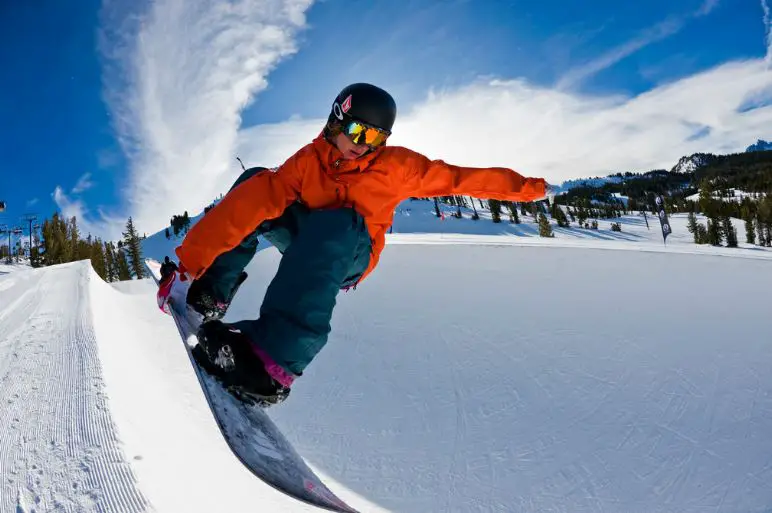 Mammoth Mountain is California's largest ski and snowboard resort at 3,500 skiable acres. The resort has a very big vertical drop, and a large annual snowfall of 400 to go with the huge selection of terrain. All of this powder is balanced, however, by 300 days of sunshine, making for bluebird powder days, and fun spring slush riding. While it is only five hours from Los Angeles, which is certainly closer to southern California than the ski and snowboard areas of Lake Tahoe. The mountain itself has an array of skiing and snowboarding for riders of all abilities. Mammoth Mountain's terrain parks are known as the best in the United States, These parks draw professional skiers and snowboarders throughout the winter and into the spring. The Mammoth Mountain village is well developed and has plenty of options for lodging to make it a great destination resort.
Get: Vacation Spots in California




3. Bear Mountain and Snow Summit
Just two hours from Los Angeles, the twin resorts of Bear Mountain and Snow Summit offer the best skiing and snowboarding in Southern California. A total of 1,000 skiable acres between the two resorts offers fun terrain and some best terrain parks in California. While terrain parks take up a lot of the mountain, Bear is a great ski and snowboard area for beginners. The Big Bear Lake resorts are not known for their steep and deep terrain, however, there is decent steeper terrain up on Bear Mountain. Snow Summit has fun intermediate cruising.
Get: Places to Visit in California
4. June Mountain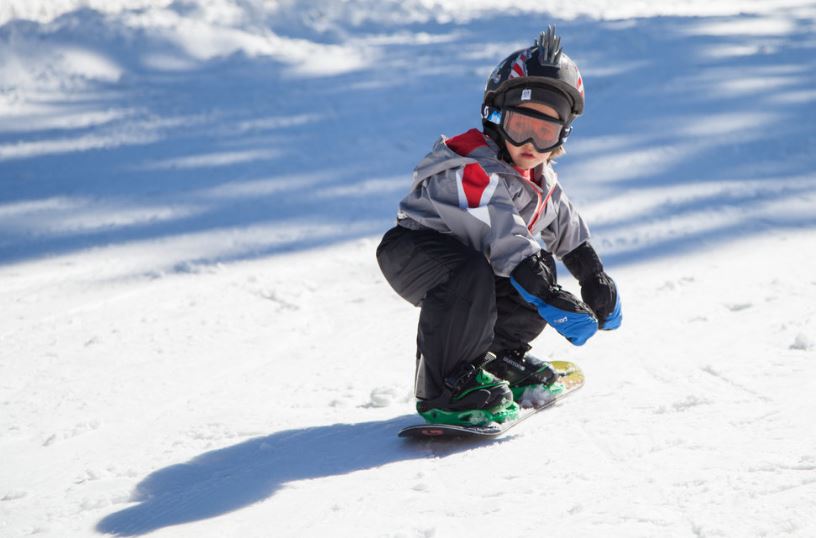 June Mountain is Mammoth Mountain's sister resort, but many similarities end there. Crowds can get quite large at Mammoth, June Mountain, meanwhile, is a very laid back and family-friendly resort which rarely sees lift lines and offers the best Ski & Snowboard Resort in California. Over half of the mountain is dedicated to beginner and intermediate skiers and snowboarders, making the mountain great for cruising with kids.
Know More: About the Sierra Nevada Mountains
5. Mt. Shasta Ski Park
California's most northern ski and snowboard area, Mt. Shasta Ski Park offer 500 acres of skiable terrain at the foot of the 14,000' volcano. This cute little resort has three chairlifts that serve terrain for all abilities.



6. China Peak Mountain Resort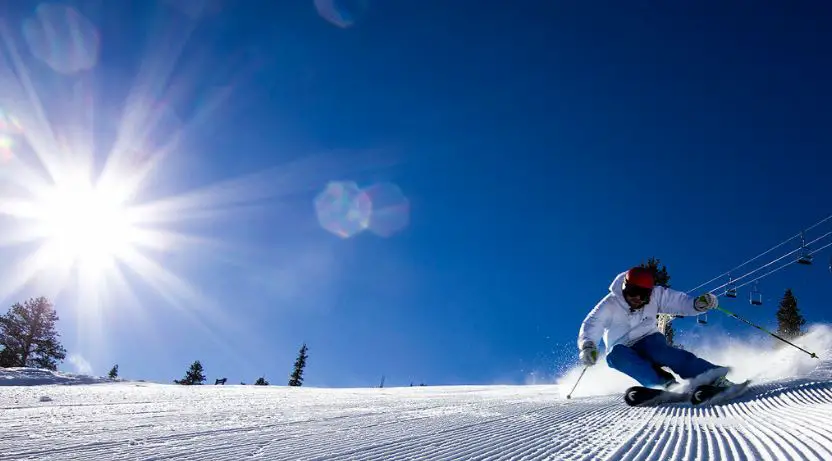 Situated 65 miles northeast of Fresno, China Peak Resort has 1,679 verticals over 1,400 skiable acres of terrain. While the 300 annual snowfall is less than Lake Tahoe, China Peak definitely has some of the best skiing and snowboarding in California. The mountain is family-friendly and has a wide variety of terrain for skiers and snowboarders of all abilities. The accommodations and lift tickets are also a bargain compared to many California ski and snowboard resorts of a similar size, Ski China Peak is California's cheapest ski and snowboard resort.
Create: Romance in California
7. Yosemite Ski & Snowboard Area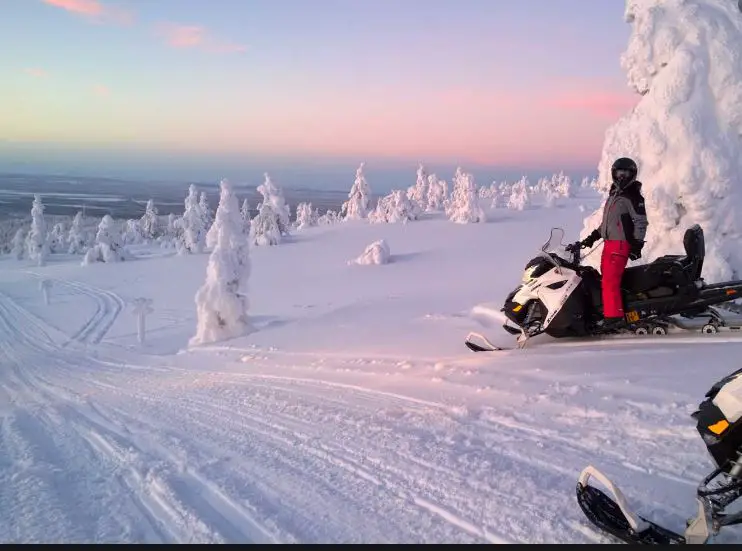 Yosemite Ski and Snowboard Area and Hurricane Ridge in Washington State are the only ski areas in the United States situated in National Parks. With five lifts and 800 vertical Yosemite ski and snowboard area and also offers a fun experience. The ski and snowboard area has operated since the late 1930s and originally named Badger Pass Ski Area. The lift tickets are cheap, the terrain is best suited to beginners and intermediates, making the area fun and unique family skiing and snowboarding destination.
Read: Best Time to Visit California
8. Dodge Ridge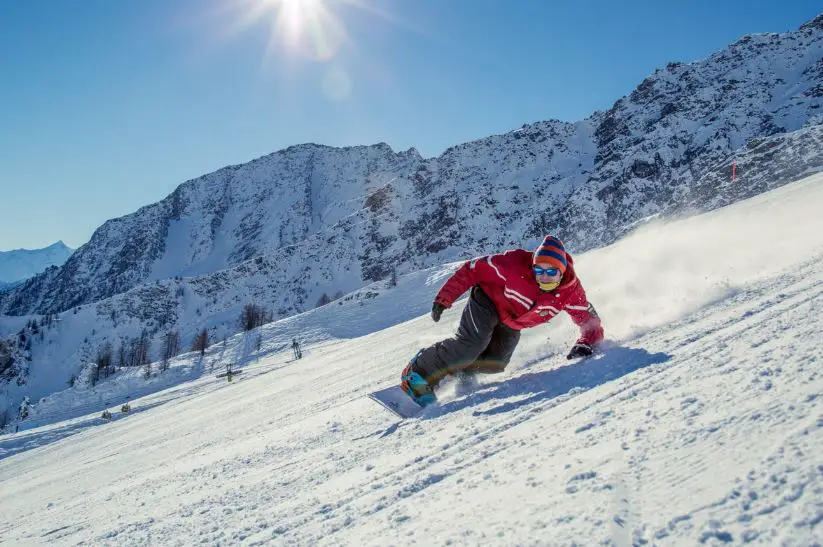 Dodge Ridge is a family-oriented ski and snowboard area located in central California between Yosemite National Park and Lake Tahoe. It's closer to alternative Lake Tahoe, only three hours driving from the San Francisco Bay Area and Central Valley. The mountain's total 12 lifts to access 1,600' verticals of skiing and snowboarding on 862 acres. The terrain may not stack up to California ski and snowboard resorts, but the lack of crowds and easy access make Dodge Ridge a nice little resort.
Related Post: 
So far we have provided you the list of some best Ski & Snowboard resorts in California, Here California Ski & Snowboard Resort Guide provides you the information regarding Ski & Snowboard resorts in California. Hope you might be loved reading this article so kindly share your views in the comment section.
The post Guide to Best Skiing and Snowboarding Resorts in California appeared first on World Tour & Travel Guide, Get Travel Tips, Information, Discover Travel Destination | Adequate Travel.