Romance in California is truly incredible. From sea-kayaking around islands to dining alfresco along the Malibu coast, there's no shortage of romantic things to do in California. Couples love to visit California to enjoy their honeymoon. So we have shared some Romantic things to do in California on budget. Here's the list of most romantic things to do in California for lovely couples that aren't just about sunsets and candle-light dinners, but there are much more to explore which could help you to create romance to another level, here are some of our personal favorites.
List of Most Romantic Things to Do in California
1. Watch Whale from your Room at the Tickle Pink Inn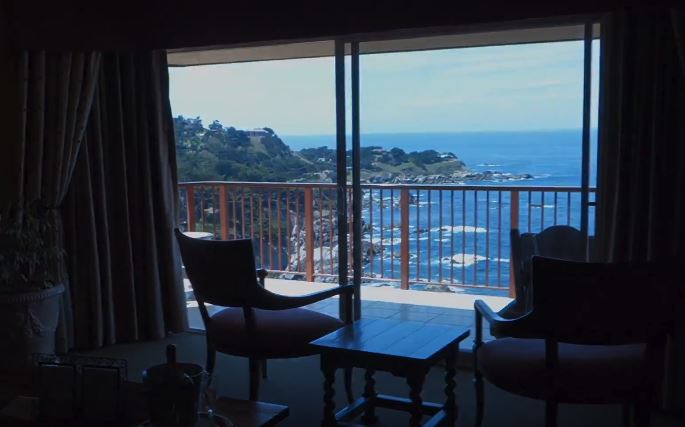 Positioned on one of the most romantic spots in the Big Sur area is this much-adored in. You'll find the Tickle Pink alight on a rocky cliff in the world's most affluent artists' colony – Carmel-on-Sea. It's one of those rare hotels which manages to successfully combine subtle luxury with a romantic coziness and making it an ideal haven for couples. If required Rooms with jacuzzis are available too, although if your budget doesn't stretch to this you can always don yours. Staff will go out of their way to ensure your stay is a special one and when you arrive you'll receive everything with a friendly welcome to champagne and fresh cookies will be delivered to your room. You'll be given a pair of binoculars to have a view of whale and wildlife spot from your balcony.
Read More: The Most Beautiful Places in California
2. Get close to the nature at Treebones Yurt Resort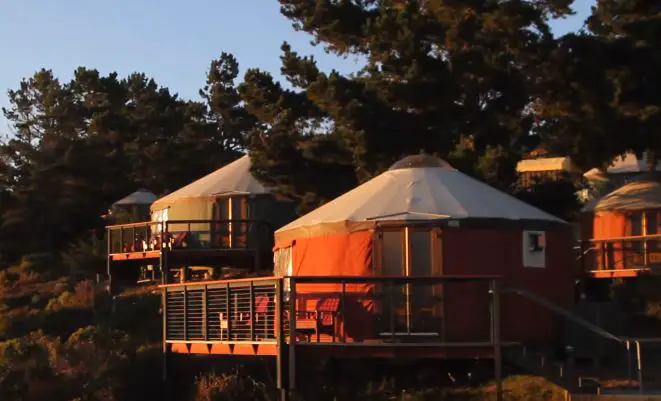 More comfortable than a tent and closer to nature than a guesthouse, 'glamourous camping' is a growing trend. Staying in a Mongolian style yurt could be a very romantic thing to do in California and better to try it than one of the most beautiful coastlines in the world? The Treebones resort is surrounded by the Los Padres national forest and the Pacific ocean, which is a superb position for outdoor loving couples. Here you'll find 16 comfortably equipped yurts, a heated ocean view pool, a hot tub and a community lodge making it a perfect intimate hideaway.




3. You can make your own wine at Fontanella Family Winery, Napa Valley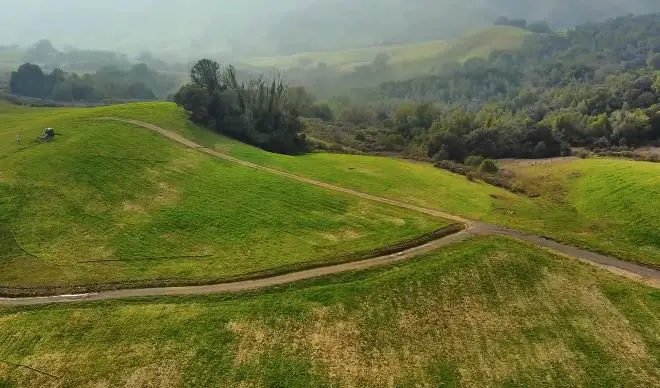 With acres of vineyards and rolling countryside, pretty much everywhere in Napa Valley considered as most romantic. Although if you tire of the all wine tasting tours why not try heading a little off the beaten track? Fontanella Family Winery is a place which could be considered a modern twist on old Napa and definitely is a worth visit. Aside from its idyllic location and valuable production of Cabernet Sauvignon, Chardonnay, and Zinfandel, here you can try making your own wine.
4. Dine along the Pacific Coast Highway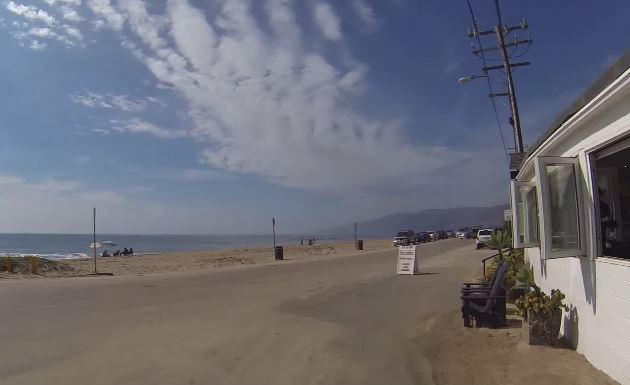 The Malibu Coast is easy on the eye and the well-loved, authentic Mediterranean restaurant Beau Rivage, takes full advantage of one of Californians most romantic spots. Aiming to capture "the essence of the Riviera on the Pacific" the restaurant radiate casual European elegance. The menu offers a wide range of French and Italian cuisine including fresh seafood to homemade pasta, which is served either inside or on the pretty flowered patio in warmer weather. Head there for excellent views and a memorable meal for two washed down with plenty of well-chosen wines.
Find: Best Things To Do in California For Couples




5. Have a Soak in Hot Springs
A dip in the hot springs of the Sierra Nevada valley can't fail to impress your nature-loving partner. A very special place expect to find alpine-esque settings, gorgeous landscapes and plenty of peace and quiet. The Mono springs are developed than some of the other springs so you'll be ensured of well-maintained pools, cabin lodge accommodation, and options for on-site spa and massage therapy. Looking for the more alone time then try hiking through the nearby John Muir Wilderness.
6. Have fun by the Coast at Avila La Fonda Hotel
Once voted as the world's best hotels by a popular travel site, The Avila La Fonda Hotel offers the coziest and most welcoming stays along the Pacific Coast. It's situated only one block away from the ocean and there are 28 distinctively decorated guest rooms to choose from,  each one with a Jacuzzi tub for two, a large plasma HDTV and hospitality bar. Also expect to find a lobby library crammed with history, music and movies, a hospitality room filled with complimentary wine and cookies and an ultra-cute late night pantry complete with an honesty box.
7. Take a Stroll along Moonstone Beach, Cambria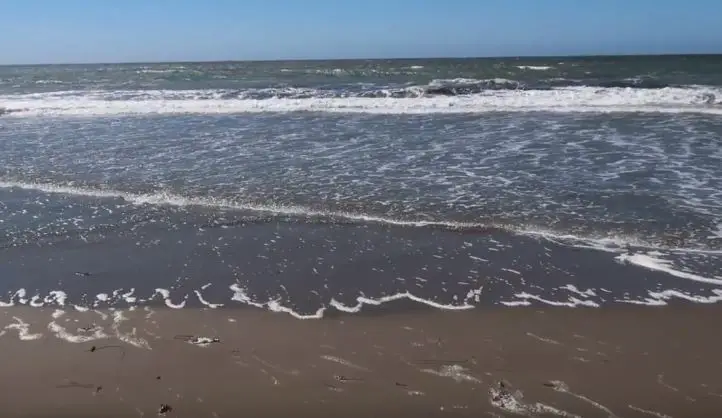 Romance in California is the dream for many so why don't you visit Moonstone Beach is known as a coastal beauty spot. It's also a very peaceful place, and beaches are usually far more romantic than a crowded boardwalk. The unspoiled coastline is situated on the edge of a quiet town and you can take a coastal walk winding right up against the Pacific and only see a few people now and again. Search for colorful stones has a relaxing stroll among a shady wood of cypress trees. Of course, you have to stay until later in the day if only to see the spectacular sunset.
Get: Romantic Places, Getaways in California




8. Make the Hot Tubs at Sycamore Mineral Springs
The Sycamore Resort rests hot mineral springs and the site spans more than 100 acres of forest, and meadows, giving you plenty of options to be at one with nature. The rooms are no less romantic with luxurious suite options available, each with their very own private balcony spa. The main on-site spa offers everything from massages and skin care to yoga classes and healing therapies and expects organic cuisine to be served up in the restaurant.
9. Go Horse Riding along Malibu Beach
To make your animal-loving better half's dreams come true head for Park Place Stable situated along the Malibu coast. This place is for beach trail riding surely every horse-riders fantasy. The stables offer cared for horses and lessons for all levels of abilities, and private beach riding sessions are available. Alternatively, try horseback riding in the Santa Monica Mountains, if you wanted you can even ride with your loved one to your romantic evening dinner.
Also Read: Best Cities To Visit in California
10. Stay or Dine at Cass House Inn and Restaurant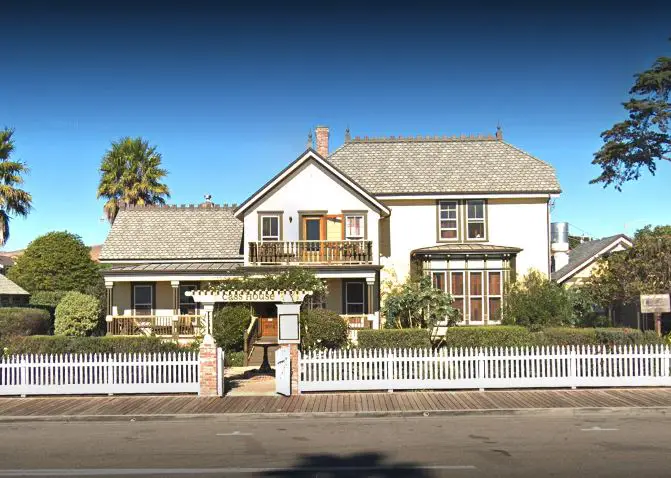 Situated in America's Coolest Small Towns is this impossibly cute luxury Inn complete with sweeping ocean views and beautiful surrounding gardens. Housed in a lovingly restored 1860s Victorian building which is run by an attentive husband and wife team. Here you'll be served up seasonally locally grown fare complimented by an impressive wine list. Afterward, choose one of the five luxuriously rooms to stretch out your stay a little bit longer.




Don't Miss: The Most Cleanest Beaches In California
Here we have provided you with all the information related to romantic things to do in California in a budget. This blog is going to help you a lot if you are required to know about what are most romantic things to do in California and if you are visiting California for the first time kindly go to our other articles as well, there we have provided all the information related to traveling tips for California and don't forget to share your views.
The post Romance in California | Most Romantic Things to do in California appeared first on World Tour & Travel Guide, Get Travel Tips, Information, Discover Travel Destination | Adequate Travel.