Synopsis: Nepal tourism officials discussed about shifting the Mt.everest base camp to a new location as the glaciers are melting swiftly. However, the new base has not been identified yet but officials have issued a warning that the glaciers near the Everest base camp are melting at an alarming rate.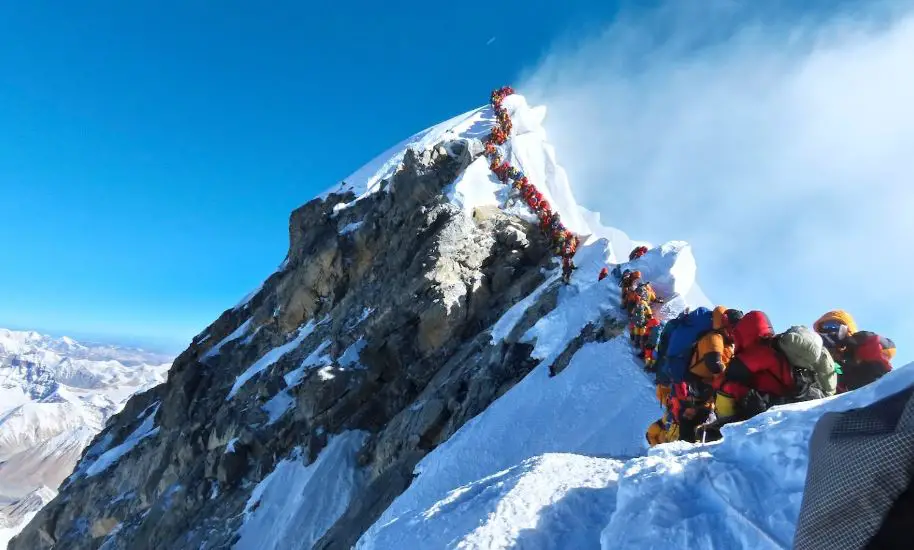 The Himalayan nation of Nepal has been hit hard by climate change. In recent years, the country has experienced some of the worst floods in its history. This year, the government declared a state of emergency after heavy monsoon rains caused landslides that killed at least 40 people, displaced thousands, and destroyed hundreds of homes.
Mount Everest is not only the highest mountain in the world but also home to the base camp of mountaineers who attempt to scale it each year. However, the region around the peak is seeing rapid changes due to climate change. Glaciers are shrinking and snow cover is decreasing, leaving climbers without access to oxygen-rich air and putting them at greater risk of death.
In addition to the risks posed by climate change, the icefalls near Everest's base camp have become unstable. A massive avalanche in 2015 killed 19 Sherpas working on the mountain. Since then, the Nepalese government has increased patrols and banned climbing expeditions from May through October. The most concerning threat that mountaineers are facing presently is melting glaciers.
Glaciers are melting at an alarming rate, posing a threat to the livelihoods of locals who rely on them for their survival. Climate change poses a serious threat to the Himalayan region, especially Nepal. The government has been considering shifting the base camp at Mount Everest from its current location near the Khumbu Icefall due to concerns about the effects of climate change.
The current Everest base camp is situated on the Khumbu glacier at a height of 5,364-metre. More than 1,500 people gather at this camp every year during the climbing season, but as of now, the place is at the risk of sinking as the glaciers are melting at a very fast rate. Gradually, the place is getting unsafe for the tourists and all of this is due to the rapid melting of glaciers due to global warming. 
Nepal's tourism director Surya Prasad Upadhyaya brought this issue to the notice in an informal meeting held at the department office. He has discussed shifting the Everest base camp to a new location. However, the new location has not been identified yet.
The post The risk of melting glaciers will be resulting in the shifting of Everest Base Camp appeared first on World Tour & Travel Guide, Get Travel Tips, Information, Discover Travel Destination | Adequate Travel.