Brazil is not the biggest country in South America only but also it's the most fascinating one. Nature aside, each of its vibrant, captivating best cities in Brazil has a unique feel and mood, revealing a different slice of Brazil. Here's a guide to popular cities in Brazil to visit, from postcard-pretty Salvador to sexy, high-spirited Rio de Janeiro. So here we go..
Top 10 Cities to Visit in Brazil
1. Rio de Janeiro
Get Rio de Janeiro Hotel Deals
One of the most beautiful cities on earth and the largest cities in Brazil. Tourists say it is the Marvelous City and simply incredible to behold. With the famous Copacabana beach curving gently along the beaches of Guanabara Bay, and Sugar Loaf and Christ the Redeemer stretching towards the heavens.  This city is really a picture-perfect place. You can't go wrong visiting Rio de Janeiro. The sounds of samba permeate its soul and its riveting landmarks are always a delight to visit. And last but not least, Maracana stadium to watch a football match there's always a great atmosphere and if you don't like the beautiful sport it's worth going even.
2. São Paulo
One of the most attractive and best cities in Brazil. This city is a vibrant mix of bohemian flair, quirky boutiques, art studios, pulsating nightlife, and trendy cafés. Equally inspiring are the sprawling Ibirapuera Park – filled with landmark modernist buildings designed by Oscar Niemeyer, or the wonderful Museu de Arte de São Paulo, which is home to the best collection of Western art in the southern hemisphere. São Paulo is a hub of nightclubs, live music local bars, and colorful street parties, and its shopping scene rivals anywhere else in the world.
3. Brasília
Brasília is counted in the UNESCO World Heritage Site. This is one of the safest cities in Brazil for tourists a stunning example of urban development.  It is a treasure trove of architectural wonders, with lots of green open spaces and wide esplanades. Brasília has the shape of a giant airplane, with many buildings by famous architect Oscar Niemeyer scattered along the Monumental Axis.  The Cultural Complex of the Republic, Itamaraty Palace, the National Congress of Brazil, as well as Praça dos Três Poderes and Palácio do Planalto are the main attraction and tourists spot of the Brasilia, get the best cities to visit in Belize.
4. Natal
Natal is one of the major cities in Brazil among Brazilian holiday planner who flock here for the sea, sun, and sand. This city doesn't have much else going for it. It is known to be a peaceful place to visit, with some lovely beaches around. Ponta Negra. Only the distinctive Forte dos Reis Magos, aside from this which dates all the way back to 1598. It is really worth exploring. Many visitors use it as a gateway to explore more fascinating places in the city. 
5. Fortaleza
This is one of the main cities in Brazil, located in the pleasant northeastern area of Brazil. This rambling city of more than 2 million people. It has every one of the elements for a thrilling excursion: lovely shorelines, attractive provincial design, great shopping, and a lively environment that summons Brazil's ordinary extravagance. The city's urban beaches, Praia de Iracema and Meireles, are pressed with hotels, shops, and restaurants, while the attractive 5km-long Praia do Futuro is agreed with regular, where you can drink, eat new seafood, and splash up the beach culture.
Read More:Belgium city list
6. Salvador da Bahia
Get Salvador da Bahia Hotel Deals
This is one of the best cities to visit in Brazil. Its Afro-Brazilian culture and vibrant arts scene shine make this city a lively place, particularly during the carnival. The city ́s setting only adds to its attractiveness, located on the huge All Saints Bay. This city's cobbled streets, historic sites, and interesting museums, the highlight of Salvador, the feel about the place is infectious and its unique culture has greatly impacted Brazilian society around this tourist-friendly nation.
7. Manaus
For those who want to lose in Brazilian vacation with exciting jungle adventures, then Manaus, one of the beautiful cities in Brazil is the place to visit. The city situated in the heart of the Amazon is as urban as it gets. Many extravagant buildings, museums, churches, parks, and open squares make Manus as beautiful as it can be.  The city is also a great destination to indulge yourself in the exotic, albeit adventurous, Amazonian cuisine, with many decent restaurants to choose from. But, above all, it's an excellent base for exploring the wonders of the world's largest tropical rainforest, offering everything from exciting seaplane trips to river cruises to jungle tours.
8. Recife
A most fun-loving destination situated in northeast Brazil, Recife enjoys fortunate and heartwarming temperatures all year round. In this one of the most visited cities in Brazil you will get here one of the longest and most attractive beaches in the country – Boa Viagem, an atmospheric Old Town (Recife Antigo), and a vibrant cultural scene. It is the capital of Pernambuco that offers something for everyone.  Recife's Boa Viagem, Home to the main beach in town area is an upscale enclave of bars, nightclubs, and stylish restaurants, while the characterful Recife Antigo attracts visitors.
Read More: Cities to visit in Benin
9. Cuiaba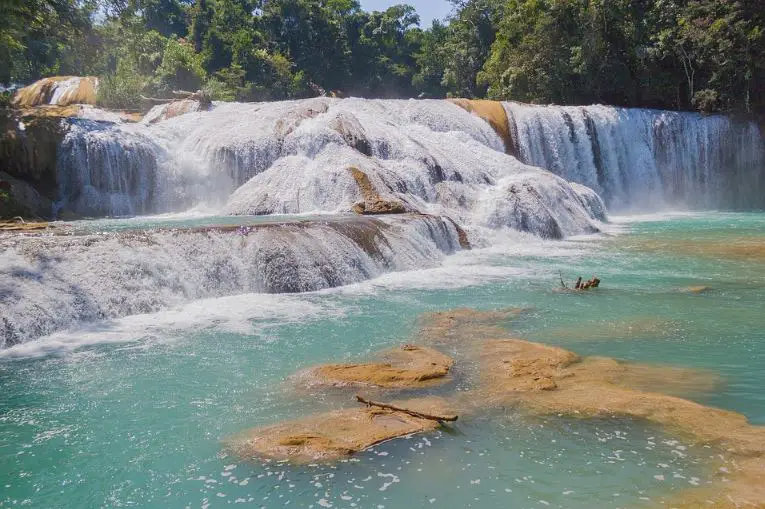 Cuiaba is the getaway to some of the nation's wildest and most spectacular scenery. Cuiaba lies in the state of Mato Grosso at the juncture of three of the country's most amazing biospheres. Cuiaba is counted in one of the top cities in Brazil.  Pantanal the planet's greatest tropical wetland, Cerrado de Chapada dos Guimarães with its spectacular scenery and river basins, and the Amazon. But Cuiaba it's not all about wilderness spotting, riverboat cruises, and adventurous trips, it's a place rich in unique culture, indigenous cuisine, and fantastic history.
10. Porto Alegre
The capital of Rio Grande do Sul region is a vibrant, modern port city teeming with art, culture, nightlife, and delicious regional gastronomy. Most of the bars and microbreweries in this best city in Brazil to visit are clustered around the attractive neighborhoods of Cidade Baixa and Moinhos de Vento, or the beautifully restored Centro Historico. Other places of interest in Porto Alegre are the Museo de Arte do the Rio Grande do Sul, the beautiful Catedral Metropolitana, the Piratini Palace, and Farroupilha Park, the city's largest green space.
Brazil City List is letting us know all the best cities in Brazil to visit as it is providing a brief description of the top 10 cities in Brazil to visit and some Brazil major cities. Hope this article would be beneficial for you as it provides the name of cities in Brazil which must not be missed and kindly share your views.
The post Best Cities in Brazil to Visit | Major Cities in Brazil appeared first on World Tour & Travel Guide, Get Travel Tips, Information, Discover Travel Destination | Adequate Travel.