Synopsis: A recent report states that Bangkok is the best city in the world to experience a budget-friendly luxury vacation. In Bangkok, you will not only experience the best-in-class accommodation service but the car rentals, hotels, and restaurants here are also very reasonable to afford by anyone.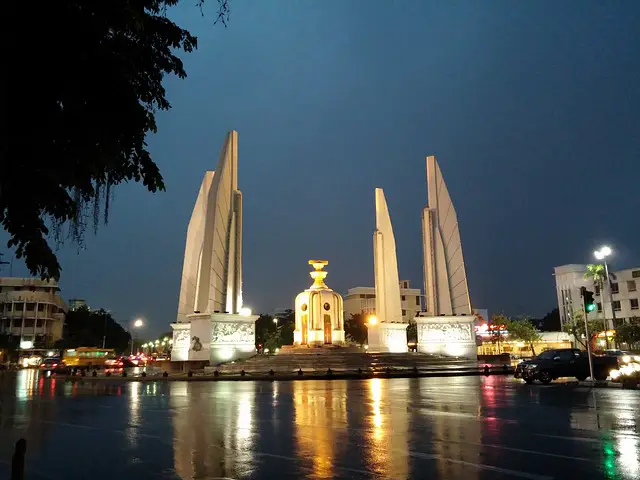 Visitors always look forward to a budget-friendly option for a family vacation. After all, budget plays a significant role in planning a vacation. If you too are searching for a location where you can experience luxury accommodation then you will be happy to hear that the capital of Thailand has been ranked the best city in the entire world for budget luxury vacations. Cape Town, Dubai, Istanbul, Kuala Lumpur, London, Melbourne, New York City, Paris, and Singapore are following Bangkok in this list.
It will be great news for tourists to know that a luxury Mercedes Benz rental for a day will cost them $59 (INR4588) in Bangkok. Whereas a fine dining experience in a Michelin-starred restaurant for an individual will cost you around $150 (INR 11665). Not only this, but visitors can also own a 5-star property in Bangkok for just $295 (INR 229942). How affordable is that?
Bangkok's nightlife and cultural landmarks are already famous among visitors. On top of it, the reasonable prices to experience all these things makes Bangkok a favorite place for all. After all, who doesn't want to experience the royal treatment on a vacation? Bangkok has no shortage of Michelin-starred restaurants, five-star hotels, and beachside resorts to undergo a fine dining experience. 
Moreover, Bangkok airport is one of the most well-connected airports in the world with plenty of options to reach anywhere in the country. This is also a reason why people keep Bangkok on the top of their list for vacation. The flights to Bangkok are available at a cheap rate that makes it possible for everyone to plan a holiday there.
Following Bangkok, the second city on the list where visitors can experience a royal treatment in Brussels. It is another budget-friendly luxury vacation that you can include in your last after Bangkok. The place is quite famous among visitors for its delicious chocolate and freshly vined beer. Brussels, in Belgium, is a noted destination for visitors with an average expense of $680 (INR 522884) for a five-star hotel. Plus, a luxury car rental in Brussels will cost approximately $150 (INR 11665).
The post Bangkok is now the prime choice of visitors for a budgeted luxury vacation appeared first on World Tour & Travel Guide, Get Travel Tips, Information, Discover Travel Destination | Adequate Travel.