If you are looking for more fun with kids then why don't you wish to visit these water parks in Rome, Rome offers quite a number of these aquatic amusement and leisure parks. Rome offers more than magnificent sightseeing spots, ancient structures, and effective art masterpieces. For those who want to take a break from going around the historical spots can visit water parks in Rome. Visiting Rome theme park would add a different thrill in your Rome trip.
List of All The Best Theme Parks in Rome
1. Aquapiper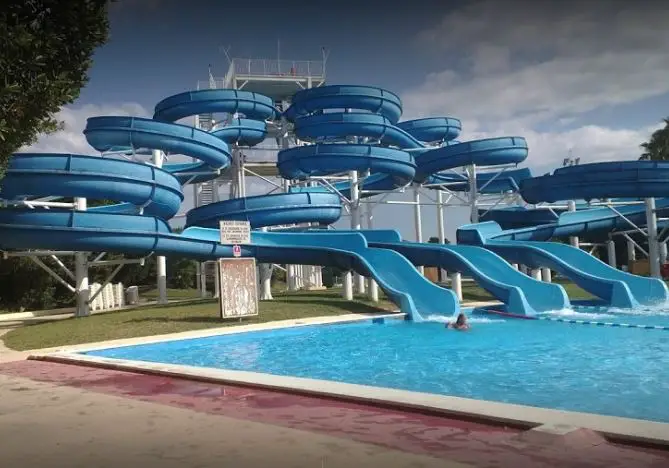 It has a multitude of slides, lagoons and swimming pools, Aquapiper is considered as one of the best Roman theme parks. Situated in Guidonia–Montecelio, a district close to Rome, this aquatic park was the first water slide built in Rome. There are several restaurants, cafes, gift shops, and other services distributed all over the park.
Open Hours: Mon-Sat 9:00 am -7:00 pm, Sunday and holidays 9:00 am – 7:30 pm.
Admission is free for children under 10.
Phone No: +39 0774 326538
Address: 00012 Guidonia Montecelio, Metropolitan City of Rome, Italy
2. Hydromania
In a succulent area planted with all manner of tropical vegetation, this water park Rome features classic H2O rides like a wave-pool, jacuzzi, hydro spinning and fitness swimming pools, and choices of extreme plunge slides, like the 33-meter drop "K2". There are some separate rides for kids, among which the fun lagoon with 3 pools fitted with games, slides, waterfalls and other comforts. Four food courts are available there which serves panini, gelato, pizza, hot dogs, burgers, beverages, fruit, and desserts.
Open Hours daily from June to September, 9:30 am – 6:30 pm
Phone No: +39 06 661 83183
Address: Vicolo del Casale Lumbroso, 200, 00166 Roma RM, Italy




3. Aquafelix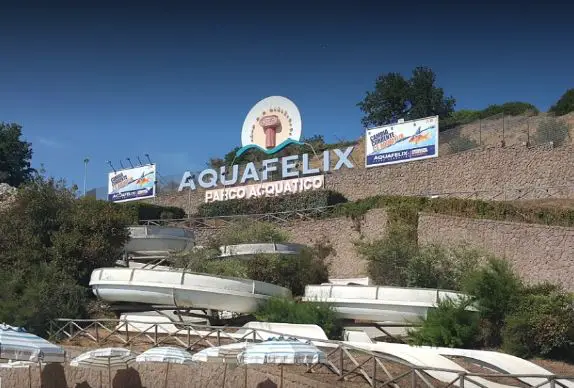 Situated near Civitavecchia, which makes it a perfect destination during a cruise layover. Aquafelix has many slides, swimming pools, attractions, shows, jacuzzis and waterfalls, including a fun stream for tube rafting. Services include pizzerias, restaurants, and shops.
Open Hours from June to September 10:00 am to 6:30 pm.
Phone No: +39 0766 32221
Address: Via Terme di Traiano, 53, 00053 Civitavecchia RM, Italy
4. Zoomarine
This large Rome theme park situated in Torvaianica, 25 km south of Rome and near the beach, has water slides, roller coasters, playgrounds, restaurants, snack bars, and shops, but its main focus is on dolphin and marine life attractions, falconry performances, and educational science presentations.
Open Hours- April to October from 10:00 am to 5:30. On weekends and during summers the park closed at dusk.
Round trip spacecraft service from Termini station costs €10.
Phone No: +39 06 91534
Address: Via dei Romagnoli, 00071 Torvaianica RM, Italy




5. Rainbow MagicLand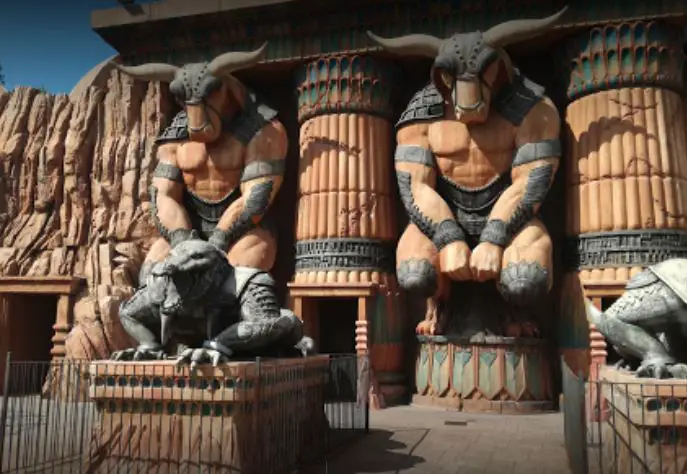 The large and relatively new Roman theme park in Valmontone, just outside of Rome, offers several rides, including "wet and wild" ones like the naval battle and the Stillwater "Yucatan" roller coaster.
Open hours mid-April to September and with a limited admission on weekends through January, from 10:00 am to 6:00 pm and extended hours until 11:00 pm in summer.
Round Trip shuttle service from Termini station costs €10, kids ride are free but are not guaranteed to seat.
Phone No: +39 06 953 18700
Address: Via della Pace, 00038 Valmontone RM, Italy
Don't Miss
You have read the list of best water parks in Rome. I hope you enjoyed reading this article. If you are interested in visiting the Rome theme park, then it indicates that you are planning a trip to Rome then read on my other blogs as well because from there you will be able to get the best tourism places in Rome, restaurants in Rome and other related things too. please like this post and comment in the below section.
The post Best Water Parks in Rome | Top Rome Theme Park appeared first on World Tour & Travel Guide, Get Travel Tips, Information, Discover Travel Destination | Adequate Travel.