Water parks in Mexico City provide you with a unique opportunity to have a laugh or two with entirely new people and interact with each other in an environment dedicated to fun, besides the shared experience that it offers. Right from roller coasters to twisted colossus and other fast rides in the best amusement park in Mexico City, it has something fascinating for everyone. Right from kids to their parents to the elderly, everyone can let their hearts out. The other attractions that can be experienced at an amusement park are the aquariums, gardens, festivals and much more besides the thrilling rides. Take a group trip to these amazing theme parks in Mexico City for some safe thrills and adrenaline rush.
Famous Amusement Park in Mexico 
1. Kidzania
Using an ATM, fancy a child opening her own bank account, cooking sushi and attending to a sick dog. All these activities and many more can be enjoyed at Kidzania, a famous Amusement park in Mexico City. It is an entertainment center where kids can experience some of the joys and challenges of real life. Children are given the opportunity to play in a variety of environments, to discover how adult life works. They can cure animals in veterinary clinics, make transactions in banks, write for a newspaper, be a chef, fire officer, or police officer, host their own radio show, and many more experiences.
Address: Avenida Vasco de Quiroga, 3800 92, Cuajimalpa, Contadero, 05109 Ciudad de Mexico, CDMX, Mexico, +52 5591774700
Read More: Theme Parks of Amsterdam
2. Bosque de Chapultepec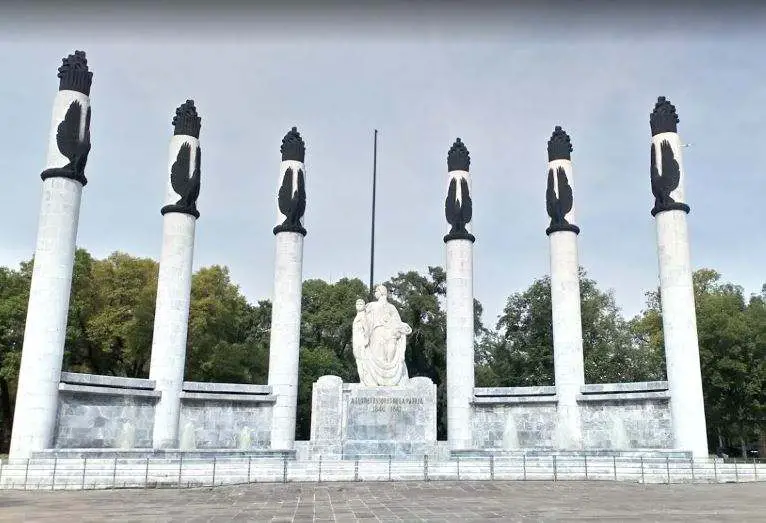 El Bosque de Chapultepec is a famous amusement park in Mexico City Mexico. It is one of the most important tourist spots in the city, and a place of history, art, culture, and activities for all the family. You can spot murals painted by Alfaro Siqueiros, one of the main proponents of Mexican muralism. Activities for kids, teens, and families, in general, include biking tours, storytelling, art workshops, night picnics, theater performances, and sports.  To know a bit of Mexican history and culture, while also enjoying some quality family time this is a great place for tourists to get
Address: Mexico City, Mexico
3. Water Park Tepetongo
This is the best water park in Mexico City to head for when you want to escape from the heat of the city. Tepetongo has water slides, a lake, and a swimming pool. There's also a volleyball field, boats, a barbecue area, and restaurants where you can get some delicious food when you get hungry and need to charge your energy to continue the fun. If you prefer, you can take your own picnic.
Address: Autopista Mexico-Guadalajara Km 129, Tepetongo, 61051 Contepec, Mich., Mexico, +52 8005909000
Read More: Theme Parks in Lisbon Portugal
4. Six Flags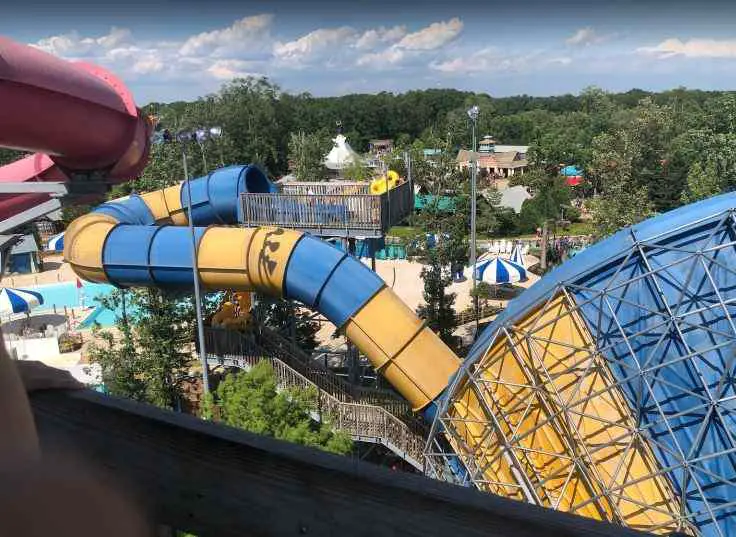 Six Flags has the city's best rollercoasters, and games for all the family. It is considered in one of the popular water parks in Mexico City.  From the little cars for kids to the extreme speed of the Batman Ride (adored by teenagers), the Tsunami, and the popular Splash, there are rides for all ages and tastes. Enjoy a light parade, a dolphin show, and a whole range of other high-quality shows. You can rest and refuel here in restaurants. Don't miss the Horror Spectacle and Christmas in the Park If you visit Mexico City between September and December 
Address: Km 1.5 Carr. Picacho-Ajusco, Mexico City, Mexico
5. Enigma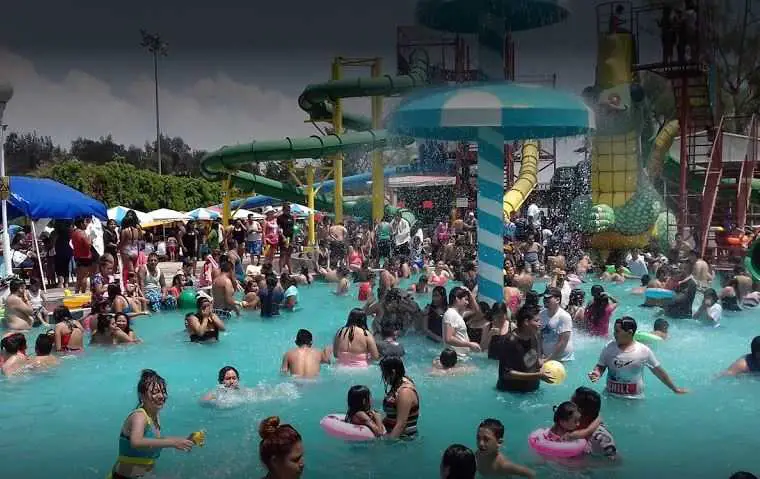 Enigma Rooms is a unique concept in entertainment, in which you have to solve puzzles to achieve your final goal: escape. It's a unique experience to enjoy with family and friends. Give it a try on your next visit to Mexico City. It is considered in one of the famous water parks in Mexico City. 
Address: Colima 385 Interior 6, Cuauhtémoc, Roma Nte., 06700 Mexico City, Mexico, +55 5268403010
Read More: Theme Parks in Istanbul
6. Bioparque Estrella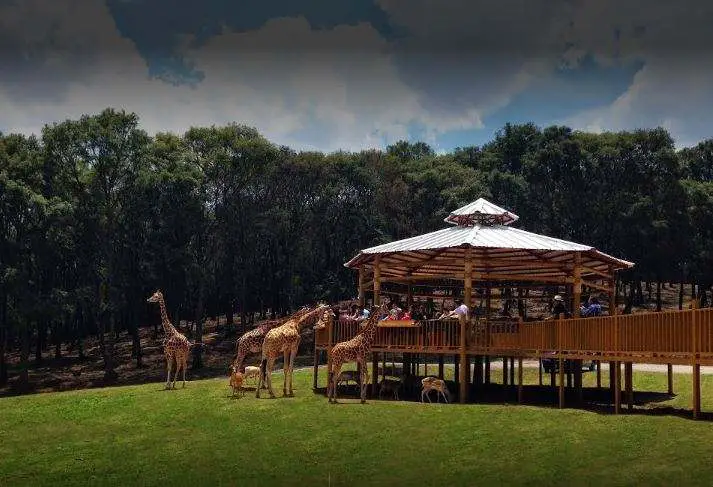 The biggest amusement park in Mexico City, Bioparque Estrella is a great place to visit if you have kids. In addition to the exotic animals, there's a playground, a miners' workshop, and bungee trampolines. There's also plenty of fun for parents and teenagers, with zip wires, boating on the Ziwa lake, and a hanging bridge
Address: Federal Highway Jilotepec-Ixtlahuaca Km 38.5, El Puerto, Chapa de Mota, Mexico, Mexico
7. Jump-In Miramontes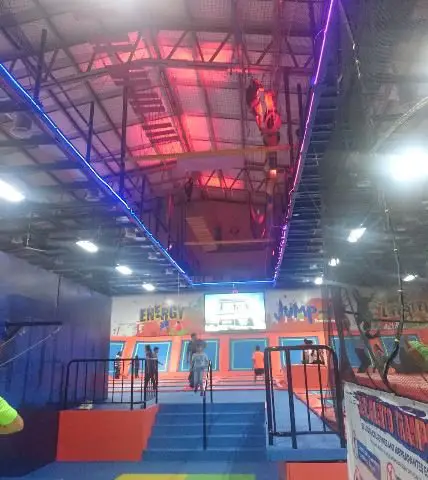 Jump-In Miramontes is a jumping space for kids. By jumping in a safe space full of foam, the Foam Pit area lets them use up all their spare energy. Adventurous kids can do brave the zip wires and hanging bridges, a high-rise obstacle course, and much more. There's also a climbing wall that's why it is considered in crowded water parks in Mexico City.  
Address: Canal de Miramontes Avenue 2053, Jardines de Coyoacán, Las Campañas, Coyoacan, Mexico City, Mexico, +55 5270959771
Read More: Water Parks in Vienna
8. Rancho Mágico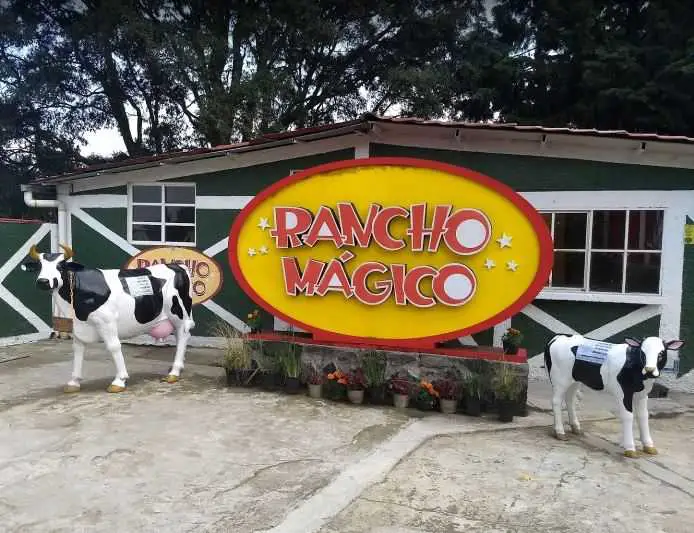 Rancho Mágico is a beautiful amusement park in Mexico City where you can get up close and personal with the animal kingdom. Discover 150 animal species of exotic wild animals, including jaguars, tigers, iguanas, crocodiles, and lemurs. Such as a magic labyrinth, a bakery workshop, a zip wire, and a water slide there are also some thrilling attractions for kids
Address: Camino Real al Oyameyo 50, Tlalpan, San Miguel Topilejo, Mexico City, Mexico, +52 5515000660
So far we have discussed the amusement park in Mexico City. I hope you might have gathered some information related to it. If you are planning your trip to Mexico City then kindly go through our other articles as well which will be quite beneficial for you. Please share your views regarding the content explained above and liked it too.
The post 8 Best Water Parks in Mexico City | Amusement Park in Mexico City appeared first on World Tour & Travel Guide, Get Travel Tips, Information, Discover Travel Destination | Adequate Travel.