Lebanon is an incredible tourist destination. The cities of Lebanon are full of fascinating historical landmarks, pristine beaches, delicious cuisine,  picturesque mountains, and stellar nightlife. The famous cities in Lebanon truly offer something for everyone's taste whether you are an explorer or not. A lot of tourists miss out on some of the most interesting and unique sites and activities, unfortunately.  Visitors get stuck in Beirut and maybe take a day trip south or north, just to say they left the city. Here are major cities to visit in Lebanon that are a bit off the beaten path.
List of Cities in Lebanon
1. Beirut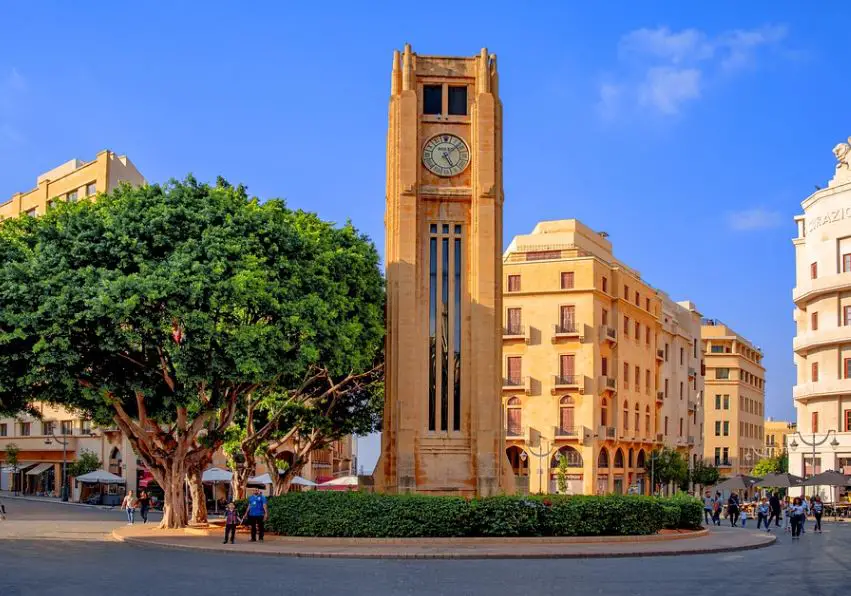 Beirut is Lebanon's capital. This is the largest, the most populous with a population of 1,916,100 people and largest cities in Lebanon. With commercial trading points, banks, and local and foreign businesses, the ancient city is the most important commercial port in Lebanon.  Its rich cultural heritage has developed over centuries of interaction with different people from various countries and societies. The town attracts a huge number of tourists to the museums such as the National Museum of Beirut, the Sursock Museum, and the Archaeological Museum of the American University of Beirut. Beirut has hosted many sporting activities such as the Pan Arab Games in its stadiums; Camille Chamoun Sports City Stadium and the Beirut Municipal Stadium.
Read more: Major Cities in Spain
2. Tripoli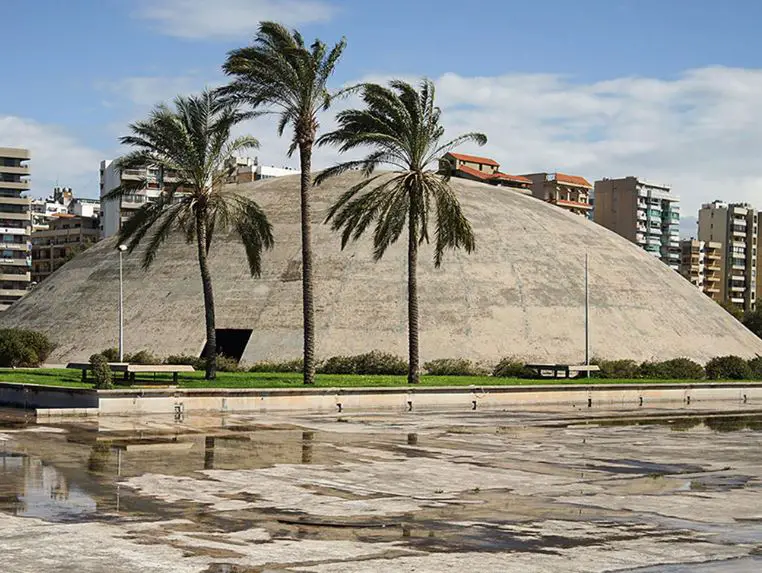 Tripoli is the second-largest, second-most-populous and one of the biggest cities in Lebanon. This city located in the northern region of Lebanon. Tripoli has a population of 229,398 people. Like Beirut, Tripoli is an ancient city with great archaeological importance due to its rich architectural heritage that has developed throughout the centuries of its existence. Tripoli served as an important financial center and a port during the early centuries of its establishment and has remained a major port in Lebanon. The city has important tourist attractions like the clock tower and the Palm Islands Nature Reserves. Tripoli is an important religious center too with mosques and churches, educational centers, and transport and communication center.
Read more: top outdoor activities in Lebanon
3. Sidon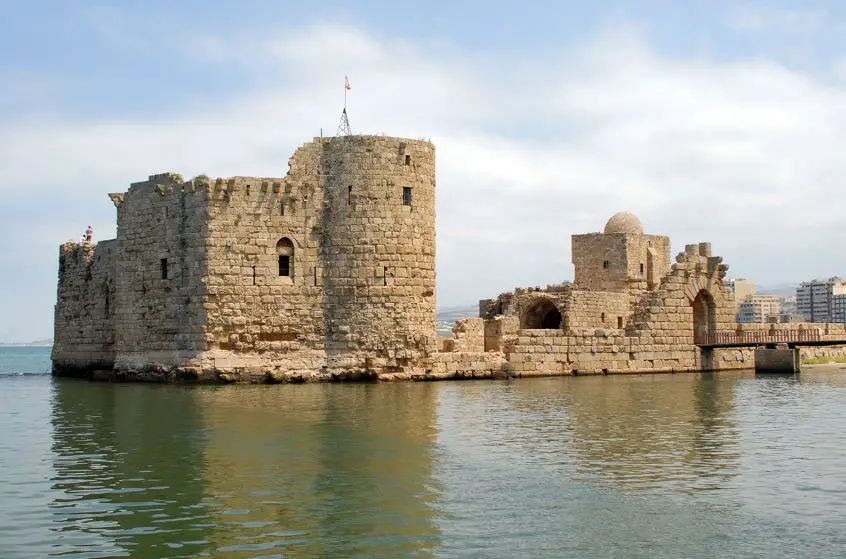 With a population of 163,554 Sidon is the third most populous city in Lebanon. The city existed from prehistoric times through modern times carrying with it evidence of the cultures of its inhabitants through their diverse architecture, pottery, and sculptures. Sidon has important trading facilities, health centers, schools, churches, mosques, and entertainment centers. This one of the best cities in Lebanon to visit is mainly based on agricultural activities such as wheat farming. Pollution is a major issue in the city due to dangerous dumping sites with materials that are damaging to the sea affecting the quality of fish, besides endangering the lives of the residents.
Read more: Top Cities in Laos to Visit
4. Tyre
Tyre is currently one of the largest cities in Lebanon with a population of 135,204. It existed in ancient times as a Phoenician city. After its founding in about 2750 BCE, Tyre grew to become a prosperous trading center. Tyre was renowned for the production of purple dye that was used exclusively by the royalty. This one of the cities to visit in Lebanon eventually fell with the demise of the Roman Empire. Today the city has been designated as a UNESCO World Heritage Site due to its a significant role in history and antique architecture. 
5. Kobayat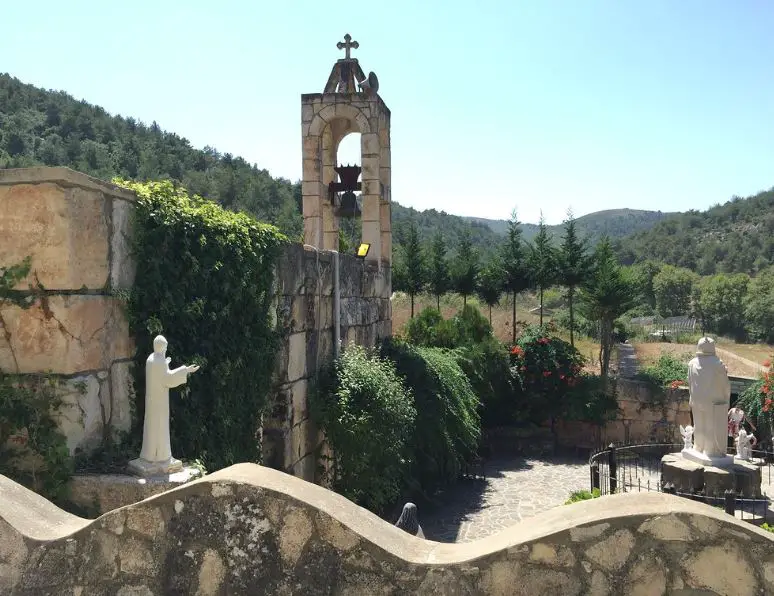 However, there remains an unexplored option for summer, and that is Akkar, Lebanon is known for its awesome beaches and summer vibe. The mild weather of this best cities to visit in Lebanon makes this place special. This city boasts in the middle of the summer. The city of Kobayat has some of the largest green expanses in Lebanon. This amazing city is a good place for religious tourism too because it has several churches and monasteries. The city is the starting point for Lebanon's Mountain Trail, the longest hiking route in the country, In terms of activities that connect several places along the North and towards the south. 
Read more: Major Cities in Jamaica 
6. Bcharri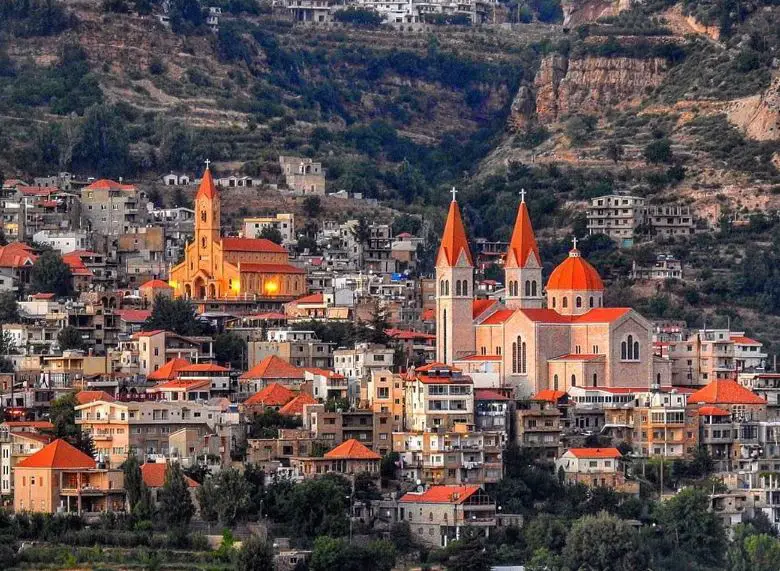 Bcharri meaning is the  "House of Ishtar," It is easy to see why Bcharri is one of Lebanon's most amazing towns. This top city to visit in Lebanon is also home to the Gibran Khalil Gibran Museum, a national treasure trove filled with manuscripts, items, and furniture brought back from the author's New York home. Moreover, the town overlooks the Kadisha Valley and provides access to its grotto. Because of the Cedars of God Bcharri is at the center of Lebanese tourism and a cedar tree reserve and a ski spot.
7. Jannet Chowen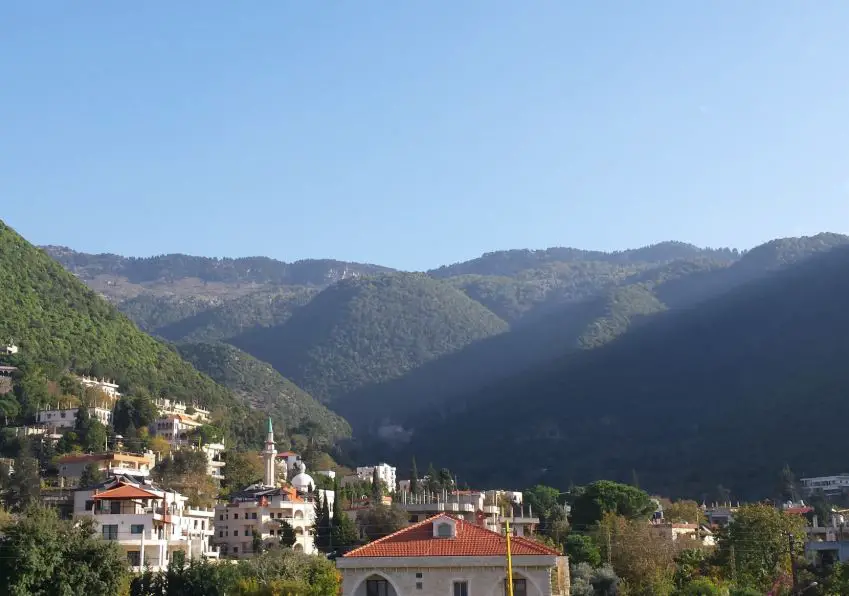 Lebanon, Chouwen and a little slice of heaven in Jbeil is a sight for sore eyes. The only and best thing to do in this important city in Lebanon is marvel at the nature that it possesses. Regular swimming activities and hiking trips take place in this magnificent open space. Walkthrough the valleys and natural wonders, and camp by the river for serenity you won't find anywhere else.
Read more: Major Cities in Kiribati 
8. Harissa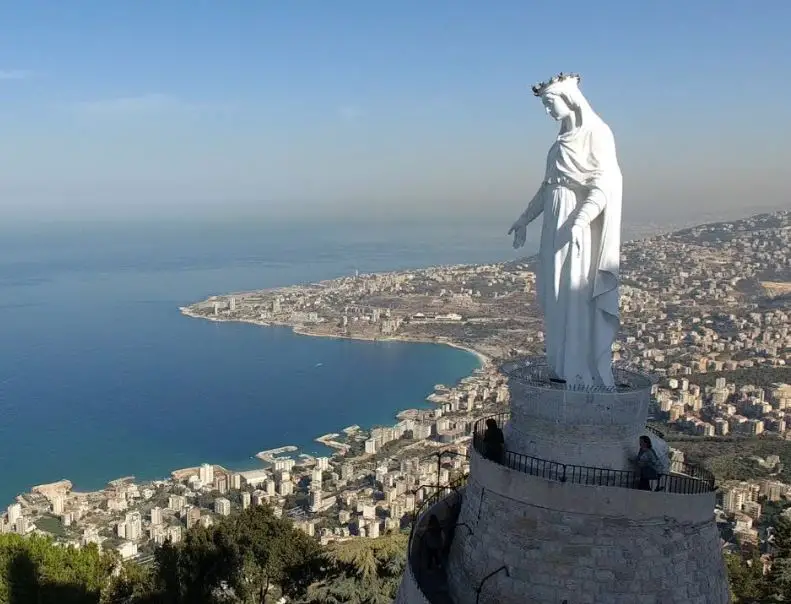 A beautiful city in Lebanon for religious celebration, Harissa is the home of the Lady of Lebanon. You will see here a statue of the Virgin Mary watching over Mount Lebanon. Declared by Pope Pius IX, the beautiful shrine was erected in honor of the 50th anniversary of the "Immaculate" conception dogma. This sanctuary of a Christian marvel should definitely be on your list of must-visit sites in Lebanon.
9. Zahle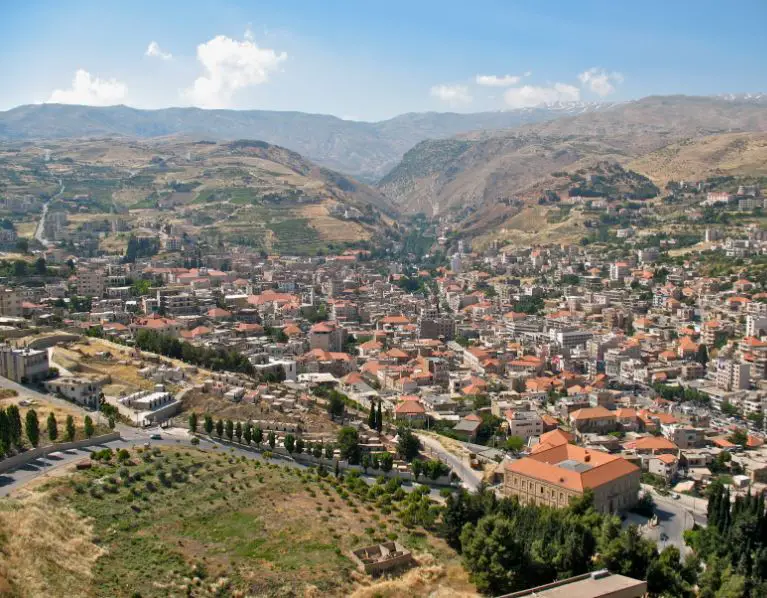 Zahle is a major tourist destination and a great place to stay for a few days, being the largest city in the Beqaa Valley. It is counted in one of the oldest cities in Lebanon because it is home to Our Lady of Beqaa, an old Ottoman Serail, and historical sites such as Souq el Blatt (a 20th-century market). You will here no shortage of places to visit. Moreover, its general beauty and natural riches make it a perfect weekend getaway.
Read more: Major Cities in Ireland
10. Laqlouq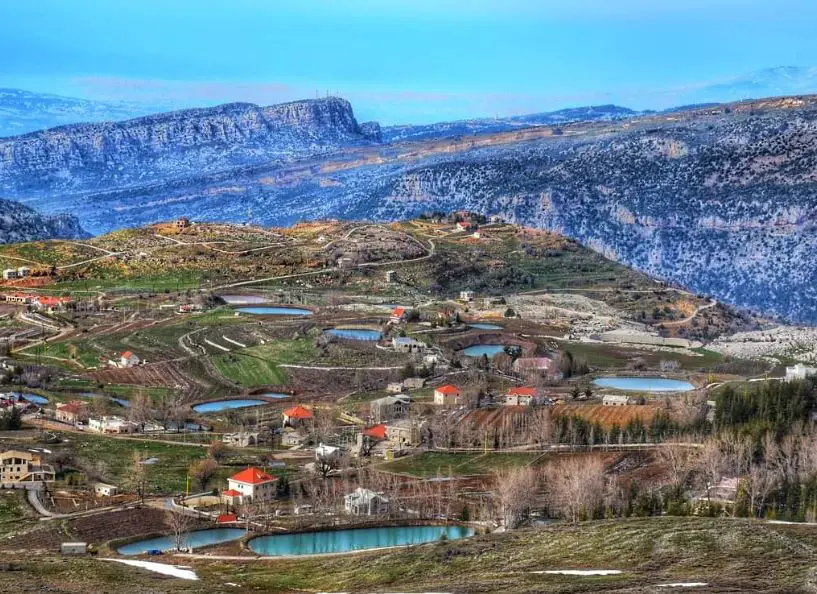 Laqlouq, mainly a resort city is beautiful in both the summer and winter, as the ski resort turns into a weekend getaway with the change in seasons. A change in activities also comes as in this popular city in Lebanon offers a strategic starting point for several trips. You can visit the Baatara Gorge Waterfall, the Afqa Cave, and the village of Annaya, from this locale. You will love to find here the first two amazing local natural treasures and Annaya both are major Christian sites.
Read more: Famous Places in Lebanon to Visit
Most of the major cities of Lebanon are located along the coast and serve as primary port centers in the country and trading points for merchants from different continents. Among the most beautiful cities in Lebanon are Nebatiye et Tahta, Habbouch, Djounie, Zahle, Baalbek and En Naqoura.
The post 10 Best Cities to Visit in Lebanon | Major Cities in Lebanon to Visit appeared first on World Tour & Travel Guide, Get Travel Tips, Information, Discover Travel Destination | Adequate Travel.