Phuket is well known for its carefree life and parties all around the world. When you are on your vacations, such parties always leave the least amount of time for any other errands to run. Hence when the transit dates come near and the trouble arises for what can you buy in Phuket? You don't have enough time and money to think and find out! Don't worry it happens with everyone when they get busy with Thai Parties. Therefore, I mention here the top things to buy in Phuket Thailand that will be the best takeaways to shop even during your last times in Phuket.
List of Things to Buy in Phuket
1. Thai Silk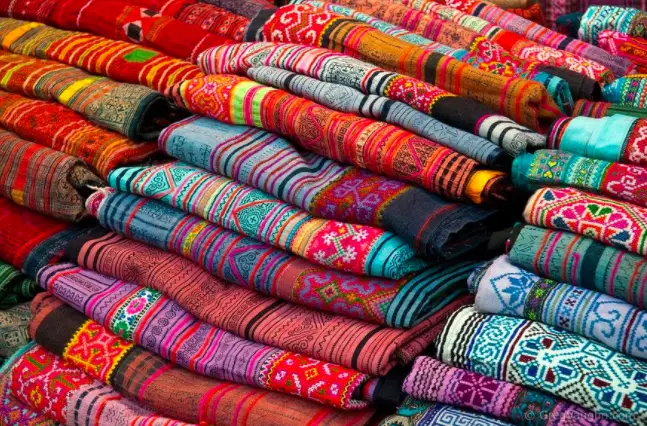 The perfect gift or souvenir you can take away from this city is the top quality silk fabrics. You can get clothing such as dresses and trousers also, made from these superb sarongs and Thai Silk fabrics, which was even rediscovered by the legendary Jim Thompson who made these refined clothes trendy again through his shops in Central Phuket. These fabrics are easy to find around the island in Phuket and serve as the best thing to buy in Phuket for the perfect memento back at home. You can find the cheaper versions at Jungceylon while the top quality expensive ones can be found only at Jim Thompson shops.
2. Elephant Pants (fisherman pants)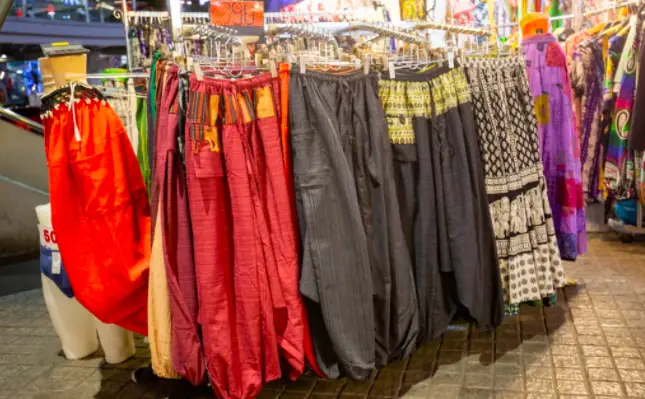 If you want some comfortable PJs for your return flights or you want to explore Thai street clothes do try out these colourful cotton pants that are baggy and loose. These pants can fit almost in any size that's why you even entitle them with 'elephant's pant' after all! Such a comfortable and cheap thing to buy in Phuket, Why to miss out? Just stroll along the beaches in the evening, you can easily find these hanging over the circular stands near the beaches. These can be worn by both men and women or you can even take it as a gift for your friends. But you can find the best designs at night markets and shops in Jungceylon.
Discover: What Phuket is Known For
3. Phuket Pearls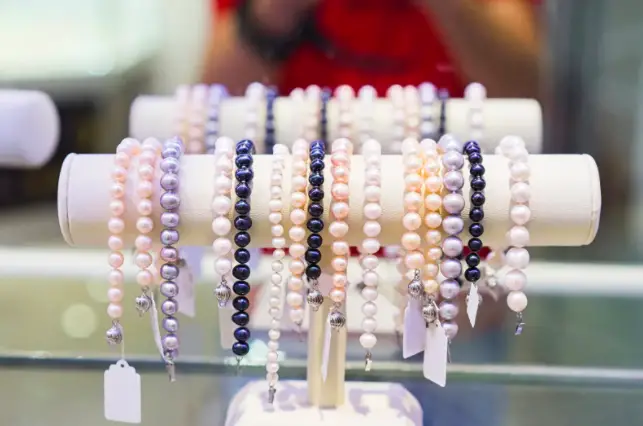 Phuket is the city of beaches, therefore, it's evident that you can find some precious and best quality pearls here. These pearls give a huge thrust to the accessory markets of Phuket that can show their fabulous creative skills to create some extraordinary pieces from these precious beads. When you can't find the best souvenir for your wife and you struggle for What to buy from Phuket? Trust me all women love pearls! You can buy various varieties ranging from Mabe Pearls, Akoya Pearls and South Sea Pearls that are even used to ornate international beauty contests around the world as well. There are a lot of places to buy these beautiful items such as the shopping malls and at Rawai Market, Phuket Pearl Shops on the east coast and the famous Phuket Pearl Art Factory on the way to Chalong.
4. Coconut Bowls
The most ordinary and regular coconuts that fill up the whole beach with their refreshing delights are not just left out after all their juices are sucked up especially in Phuket. As Thai people know how to use every item efficiently you will find beautifully designed handmade coconut shells turned into colourful coconut bowls that are lacquered inside to create some incredible illusions of the ocean. These are one of the best things to buy in Phuket that look more expensive than they actually are. You can find these at souvenir shops in Patong and Phuket Town.
Read About: Water Parks in Bangkok
5. Elephant Plush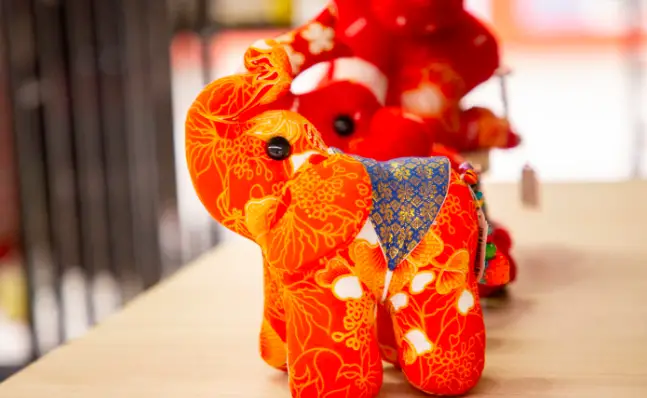 Another elephant influenced item that is entirely a part of Thai identity. These are actually the decorated toy elephants which are usually stuffed animals. They come in an incredible array of shapes, colours and materials. They range from cheap to more sophisticated when made of Thai silk. So no need to think twice about what is famous to buy in Phuket? When you know there are 'plush in the bush'. You can find the best elephant plush in the Night markets and Jungceylon of Phuket.
Read More: best foods to eat in Phuket
6. Flip Flops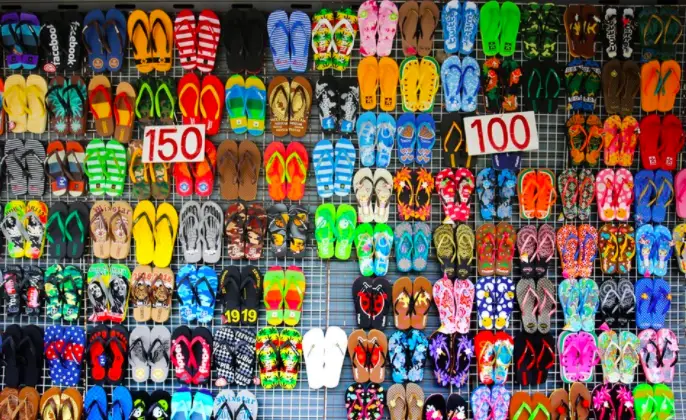 These can be a very ordinary thing for you but when you see the collection of these beach sandals in Phuket you can easily recognise what's special in them? These slippers are super classy and fun while being the most important item famous for beaches in this city. When you can't figure out the What to buy from Phuket just go through these colourful flip flops I am sure you'll end up buying a whole lot of extra pairs for your entire family. These slippers hold the perfect vibes of 'tropical holiday memories' from Phuket as well. You can easily find them near the beaches of Phuket.
7. T-Shirts and Singlets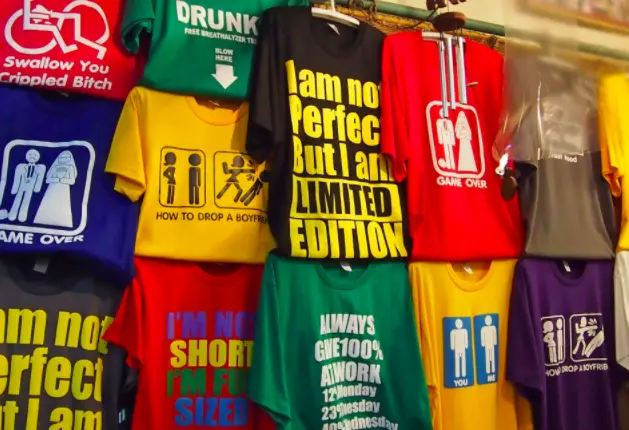 Another very regular thing that might be available everywhere in the world but the local streets of Phuket are filled with tonnes of cheap yet classy design of T-Shirts made from a very soft comfortable piece of cloth. Why buy expensive night suits when you can find the perfect comfortable t-shirts displaying a fun message or the trendy dialogues of your favourite superheroes? This is definitely the best thing to buy in Phuket for all your friends without spending extra cash as these singlets are omnipresent almost on every street in Phuket.
Visit: Famous Monuments in Bangkok
8. Dried Fruits
Phuket has the best growth of tropical fruits that are not just grown here but come from entire Thailand. Hence it's very common in the normal households of Phuket to store these tropical fruits in a different manner. Therefore you can find a lot of varieties of sellers selling these delicious treats at a very cheap rate. Dry mangoes and dry durians are the top sold out things to buy from Phuket, Thailand.



9. Carved Soaps
Nowadays there are millions of videos over the internet for either soap cutting or beautiful soap making. You can find these relics which are so famous all around the world in the local streets of Phuket. These can be the best souvenirs to buy in Phuket as they are extremely artistic due to their various tropical flowered shapes. These vibrant colourful soaps are surprisingly beautiful and require patience and skills to execute. Whenever you, wonder what to buy in Phuket town? Just go for these extraordinary soaps that are not only beautiful but also smell good and can be kept in a closet for long periods of time.
Get About: Famous Monuments in Bangkok
10. Krating Daeng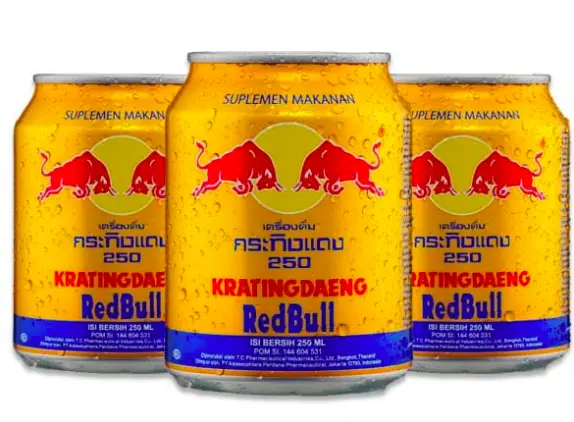 You will be shocked if I tell you that Red Bull originated in Thailand. Yes, I am not kidding. Dietrich Mateschitz was inspired by the energy drink named Krating Daeng, (which means red bull) sold in Thailand in 1975 and went back to his own town to alter some flavours and launched his well-known energy drink of Red Bull which is now extremely famous all around the world. While the Thai version of this drink comes in concentrated form in tiny brown glass bottles and is often mixed with cheap alcohol during beach parties of Phuket. Isn't it the answer for What can you buy from Phuket? Especially when you spend most of your time partying in Phuket, these are the best accessible gifts to take back home. 




Hope you liked these things to buy in Phuket that can be your best memory or your favourite item that can be used regularly back at home. There are some of the best clothing and food items that can resolve all your perplexion for What to Buy from Phuket, Thailand? Just follow along with our given guide for buying the best souvenirs from Phuket and for more information head to our other blogs of Phuket. Do care to give your precious views in our comment section below if you find this helpful.
The post What to Buy in Phuket Thailand | Best 10 Things to Buy in Phuket appeared first on World Tour & Travel Guide, Get Travel Tips, Information, Discover Travel Destination | Adequate Travel.