The German capital, Berlin is a hub of tourist activities. Whether you are looking for history and culture or you want to experience the exciting art, music, and nightlife, Berlin offers something for everyone. This city is a mixture of the city is buzzing with life and beautiful architecture from different eras. So if you are planning to this amazing destination, we've compiled the whole city in a single blog. Here you will find about Paris tour guide. Berlin has an amazing history and filled with places of significance from its many conflicts and wars. Even though a lot of it was destroyed during the war, the city was rebuilt with the intention to preserve its history. 
Germany's dynamic capital has long mesmerized visitors with its vibrant culture, turbulent history, and buzzing nightlife. Must-dos in any Berlin guide includes visiting Checkpoint Charlie, sampling currywurst and stopping by the dome of the Reichstag. Reunified in 1989, Berlin is filled with reminders of its tumultuous past. Begin in the historic Mitte district, home to Brandenburg Gate now a poignant symbol of reunification and the impressive Holocaust Memorial, then get a taste of the former East Berlin. Colorful graffiti covers what remains of the Berlin Wall, which divided the city during the Cold War.
Berlin's cultural scene tantalizes with glamour and grit. You can peruse street art in hip Kreuzberg, seek out Egyptian artifacts on Museum Island and learn about the Gestapo at the Topography of Terror and you'll just be getting started. When the sun is out, stroll or cycle through the city's famous parks Tiergarten and Tempelhof are just two of the oases to be discovered. We will give you a complete written Berlin tour guide.
Get to Know The Best Time to Visit Berlin
Summer (June to August)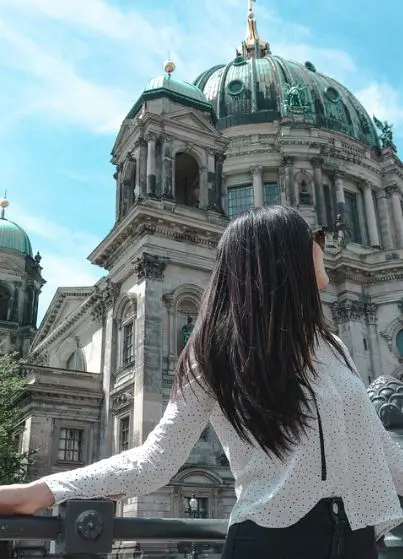 The summer months in Berlin are the most pleasant and best time to visit Berlin Germany. These months experience temperature ranging from 21 to 23 degrees celsius and therefore are a great relief after the winter season. The summer months also make up the wet season in Berlin, as they receive average precipitation of around 62 – 63 millimeters. The rainfall is sporadic and is not on the extreme side and thus do not negatively affect tourists' plans. The weather during these months is perfect for touristry outdoor activities as well as casual alone-times spent in cafes and parks, which also make for a great break.
The events to watch out for during the summer month are the Berlin Fashion Week, the Long Night of the Sciences (held in June), the Botanical Night, the Christopher Street Day (celebrated in July) and the very famous Beer Festival hosted in August.
Fall (September to November)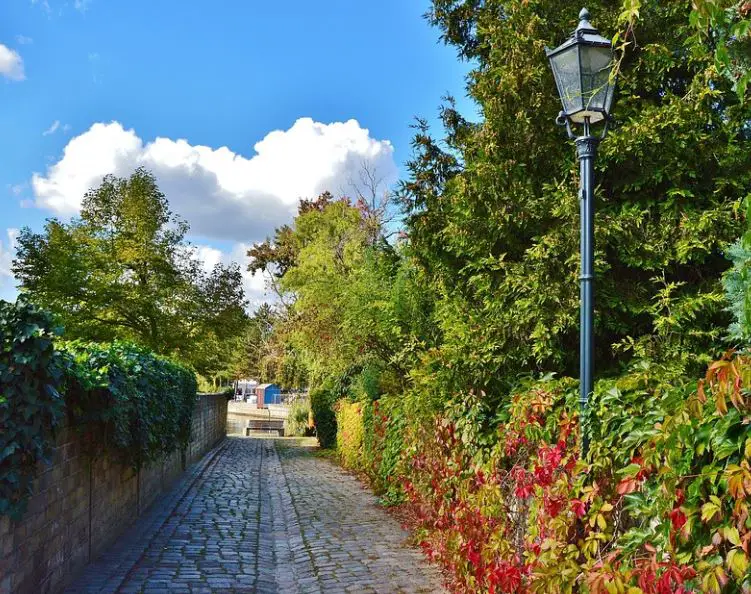 The fall months in Berlin experience a temperature ranging from 16 degrees celsius during September and October; and around 8 – 9 degrees in November. The first two months have pleasant weather with an average precipitation of around 42 millimeters whereas the winters start to arrive during mid or late November, turning the weather harsher and less suited for tourist activities. November is also the month during which snowfall usually begins in Berlin. The different events to check out during autumn in Berlin are the Berlin Art Week and Berlin Marathon (held in September), Festival of Lights and the Day of German Unity (celebrated in October), and the splendid Jazz Fest hosted in Berlin during the month of November, you can visit to Paris in 1 Day.




Winter (December to February)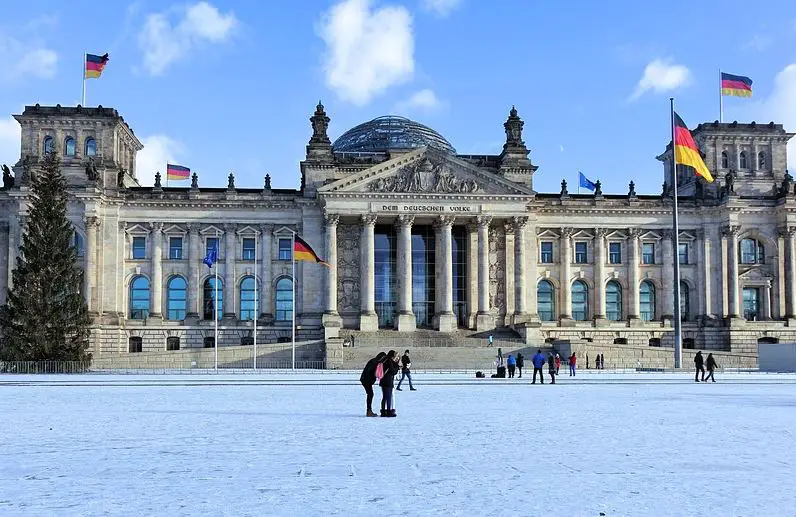 During these months, Berlin experiences heavy winds and snowfall; some businesses could even be shut down due to unfavorable weather conditions. The winter months in Berlin also have some exciting events lined up, such as the Christmas and New Year celebrations, the Six-Day Race and Berlin Green Week in January, and the renowned Berlin Film Festival which is usually scheduled during late February.
Spring (March to May)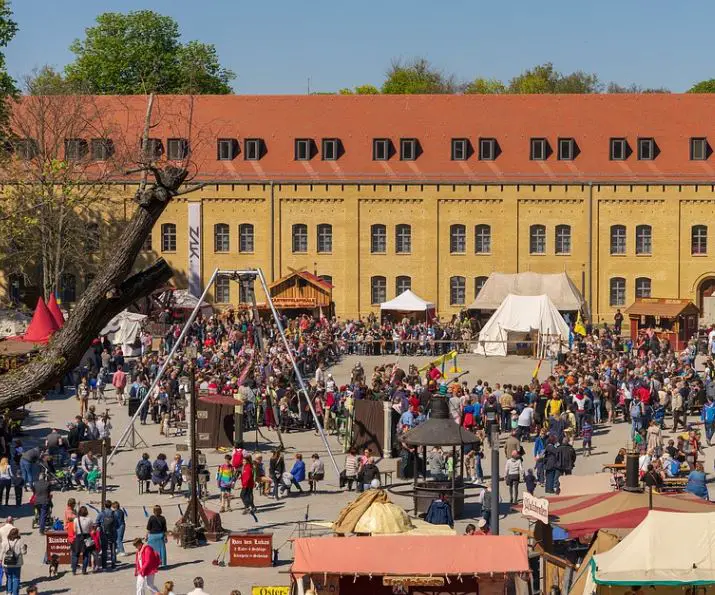 Spring in Berlin has a drastic range of temperatures from 4 to 14 degrees celsius, increasing by each passing month. The month of May marks the beginning of the peak tourist season, owing to pleasant weather and an increase in the sunlight received. Spring is known as the best time to visit Berlin. The precipitation during these months is approximately 35 to 40 millimeters, which is quite moderate in comparison with the other seasons. The various cultural events during these months are the MarchMusic Festival and St. Patrick's Day in March, the Record Store Day in April, and the International Museum Day in May, among other attractions.
Read More: Hotels near Berlin Schoenefeld Airport
Travelers Must Know What to See in Berlin?




If you want to see all the Berlin best places within a couple of days or even a couple of months, It's impossible, so kindly a look for some best sightseeing in Berlin which must visit during your trip to Rome. If you have a query, what to see in Berlin, read below.
1. Gedenkstätte Berliner Mauer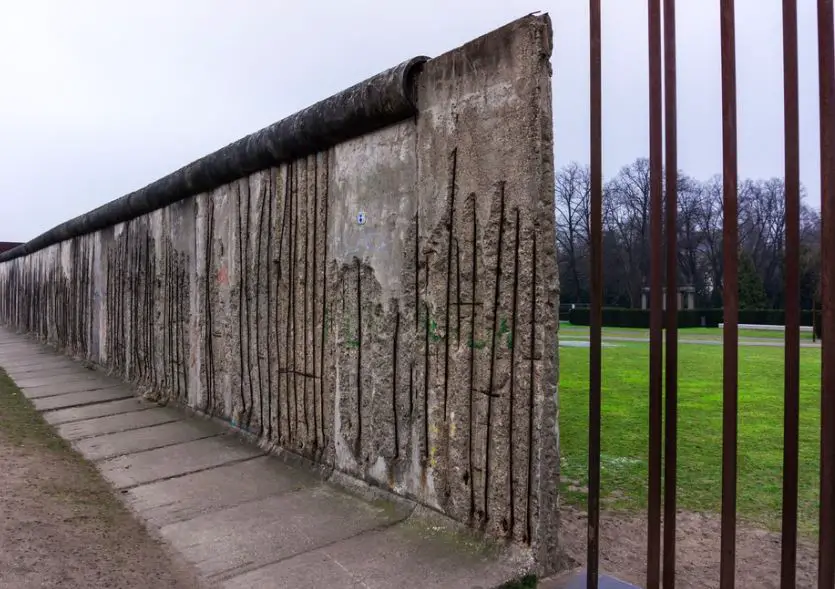 Some of the most memorable images from the early days of the Berlin Wall were recorded at Bernauer Straße where there's now a memorial to this famous boundary. A 70-meter length of the wall has been preserved here, including the Todesstreifen (Death Strip) in between, and a watchtower beside the street. Across Bernauer, Straße is the visitor center, which chronicles the wall, from when it was first enforced to its eventual destruction.
2. Pergamon Museum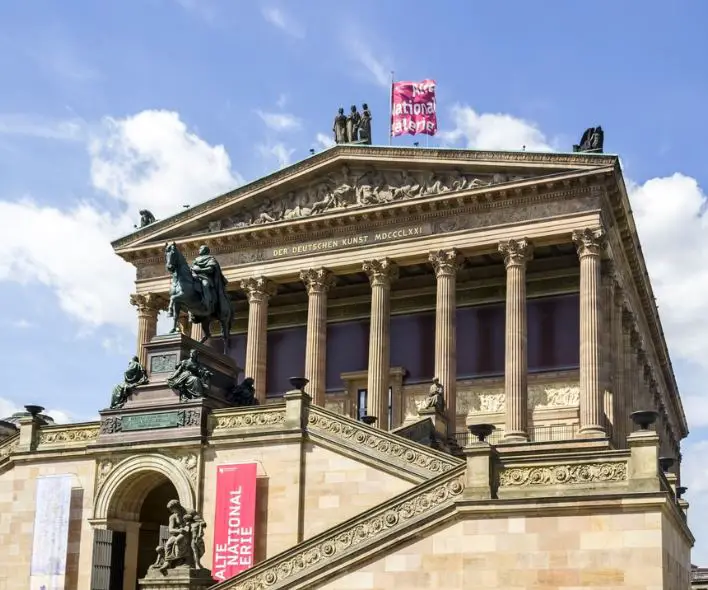 At the Pergamon Museum, you'll come face-to-face with epic ancient monuments from the Near East, brought in pieces to Berlin from the 1910s and reconstructed in these galleries. The 2nd-Century Pergamon Altar is the piece that gives the museum its name, a stairway, and portico on a pedestal adorned with a frieze in high relief portraying scenes from Greek mythology. It is considered in places to visit in Germany. Some other wonders are the colorful Ishtar Gate, rebuilt with the material discovered in its excavation, the Roman Market Gate of Miletus, the Islamic art of the Umayyad Mshatta Facade from Jordan and, oldest of all, the Mesopotamian Meissner fragment from the Epic of Gilgamesh.




3. Deutsches Historisches Museum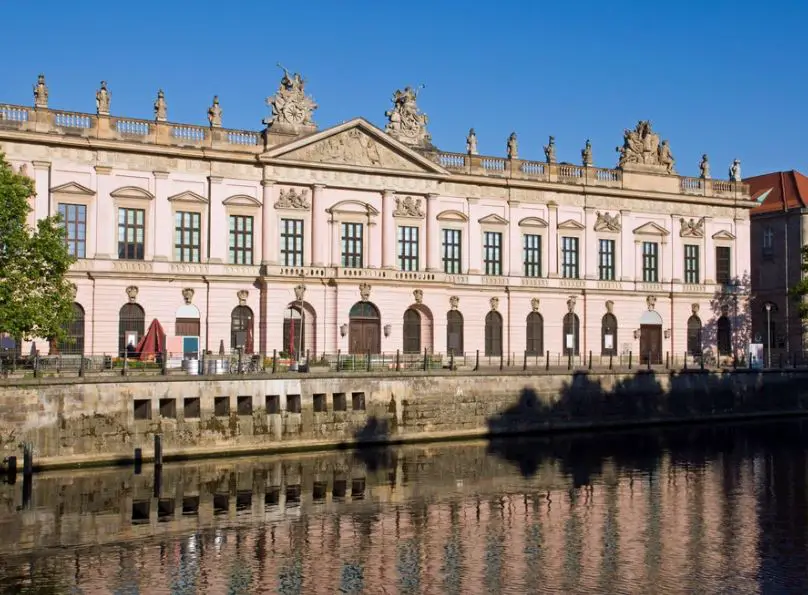 One of the many palatial buildings on Unter den Linden, in the Zeughaus the German Historical Museum reveals 2,000 years of German history. It is Berlin's most famous attractions. For this, there's an enormous exhibition of 7,000 artifacts arranged in chronological order. These jump from precious pieces, like the iconic painting of Martin Luther by Lucas Cranach the elder or Napoleon's hat worn at the Battle of Waterloo, to things that give you a hint of everyday life. So you can also cast your eye over Weimar election posters, penny farthing bikes from the 19th century, intact American supply drops from the Berlin Blockade and home appliances from the GDR.
4. Memorial to the Murdered Jews of Europe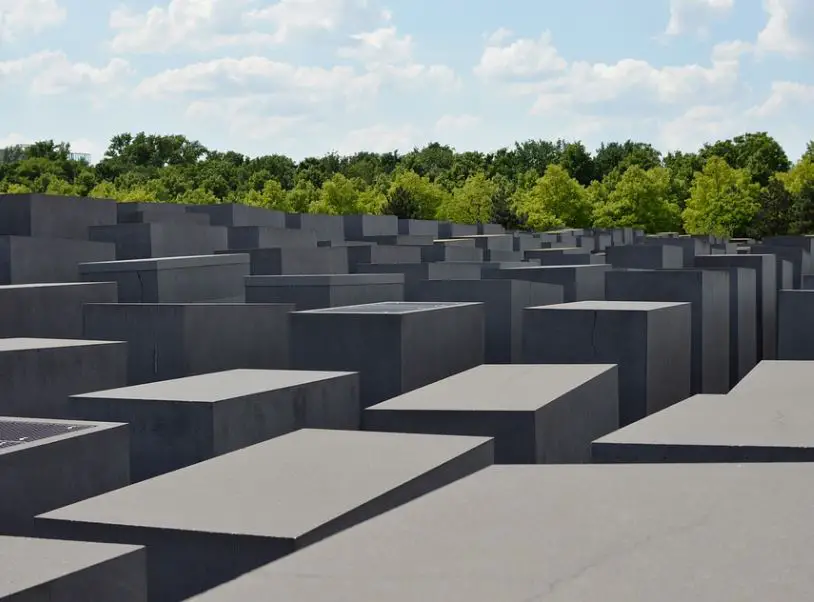 Not far from the Brandenburg Gate is the solemn and powerful memorial to the holocaust, designed by the New York architect Peter Eisenman. Set on what used to be the "death strip of the Berlin Wall" are 2,711 concrete blocks of varying heights, in a grid pattern on an undulating open space that lends the memorial a wavelike form. It is famous in the places to visit in Berlin. The blocks are on 54 north-south rows and 87 perpendicular east-west rows.
Read More: Tourist Attractions in Paris




5. Unter den Linden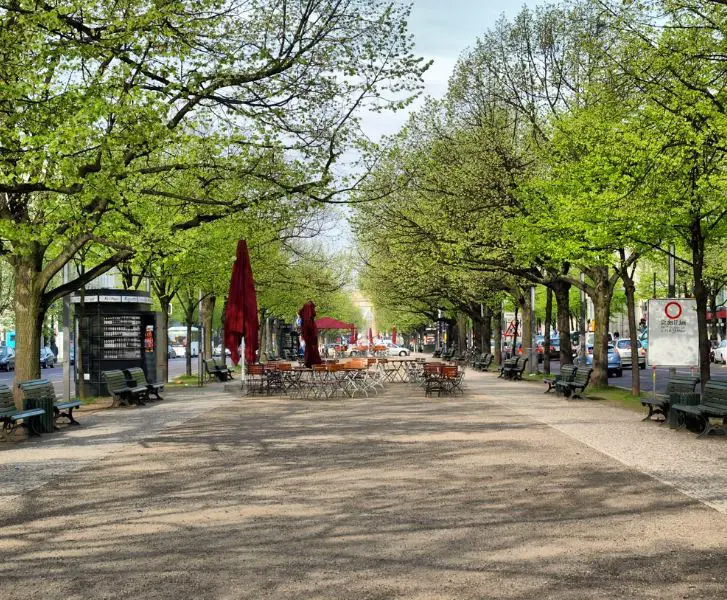 Unter den Linden is known as the Berlin's oldest and most stately boulevard runs east to west from the Museum Island to the Brandenburg Gate. The route of this palace is as old as Berlin, and the lime trees were planted in 1647, give Unter den Linden its name. But during the reign of Frederick the Great and it was only in the 18th century that the boulevard took on its current grandeur. The big sights like the Zeughaus, State Opera and Humboldt University all arrived in this period. It is one of the most ancient places in Berlin.  
6. Gendarmenmarkt
Contained by Charlottenstrabe and Markgrafenstrabe is a square exuding Baroque opulence and plotted by the architect Johann Arnold Nering in the 17th century. The showpieces are the French and German Churches, facing off at the northern and southern ends of the plaza. They are both fronted by porticos and crowned with regal domes. Between them is the newer and very imposing Konzerthaus, erected in 1821, in front of a statue of the writer Friedrich Schiller. In December the square gets a sprinkle of fairy dust when the Christmas Market sets up, while the Classic Open Air is a program of concerts in summer.



7. Topography of Terror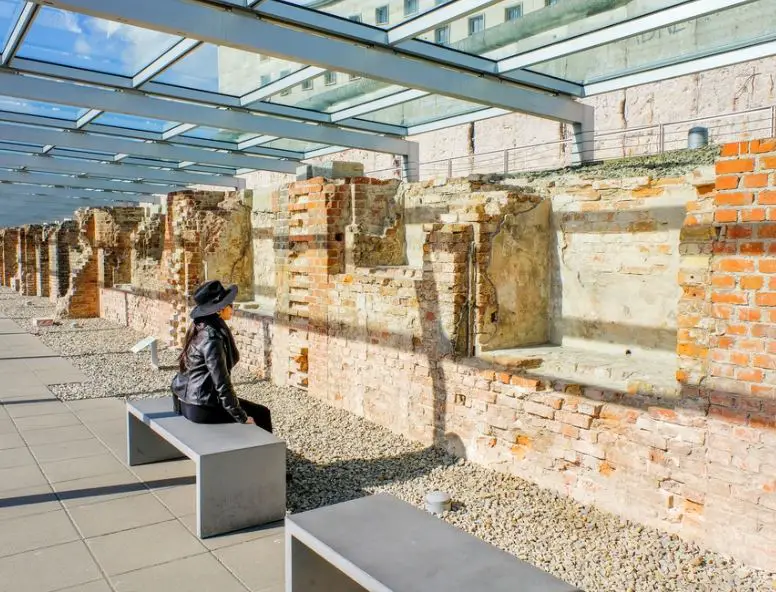 Like the Memorial to the Murdered Jews, the Topography of Terror stands as another sobering message for future generations. On Niederkirchnerstrasse is the former location of the Gestapo and SS, two names that are instantly connected to possibly the most infamous period in European history. The headquarters for these institutions were bombed in the war and then pulled down afterward, before being abandoned in the course of the wall, which still stands here. There's an open-air exhibition on the excavated ruins of the headquarters, recalling life in Berlin during the Third Reich, the story of the SS and Gestapo, their key figures and the deeds that were plotted at this place.
8. Fernsehturm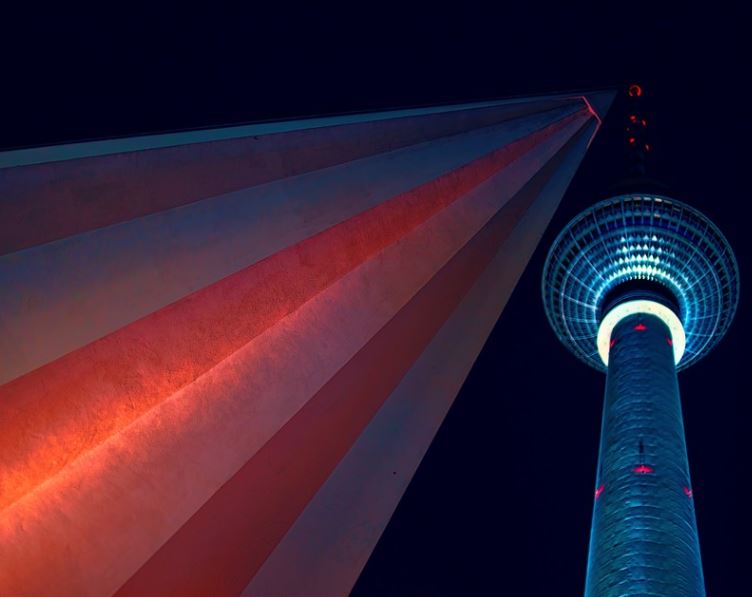 Raised next to Alexanderplatz in the late-1960s, the Fernsehturm (Television Tower) was intended as a highly visible symbol of communist power in East Berlin. Still the second tallest structure in all of the European Union, it is as much landmark for Berlin as the Reichstag or the Brandenburg Gate. The Fernsehturm is also the highest building in Europe open to the public and provided you plan ahead, the 40-second ride to the viewing platform 200 meters high is something you can't turn down.
9. Jewish Museum Berlin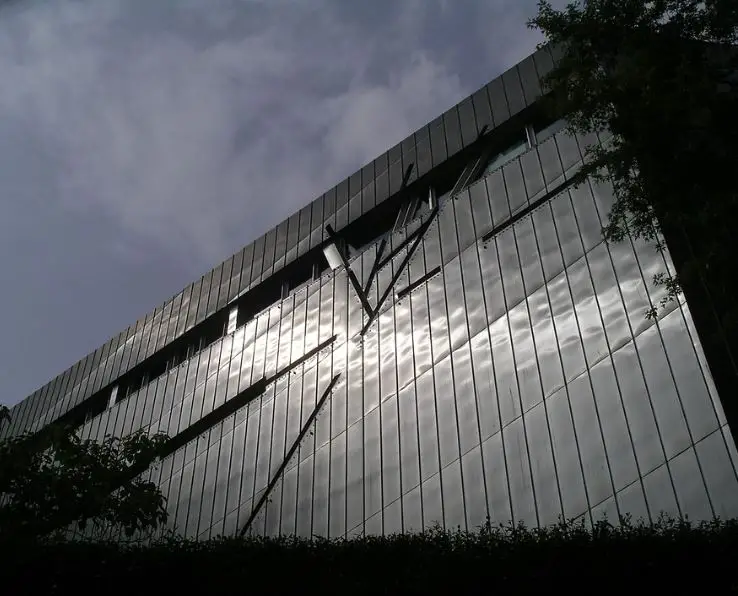 From above, the museum's plan resembles a bolt of lightning and has been compared to a dismantled star of David. Once you start negotiating its zigzagging corridors there are empty spaces, 20-meter-high voids that express interrupted history and the sense of loss of the holocaust. The permanent exhibition lays out the story of the Jews in Germany, starting in the towns on the banks of the Rhine in medieval times.
Read More: Best things to do in Paris
Not to Miss Famous Attractions of Berlin From Your List




There are numerous places, attractions, and landmarks that are monitoring the unprecedented history of the city, and numerous developments are affirming a long-gone past. We will tell you about the places to visit in Berlin. Some are popular and others are not; in a wide range of locale, some are monstrous and others humble, however, they are all pieces of Berlin' and German history. We have chosen here the best tourist spots in Berlin.
1. Brandenburg Gate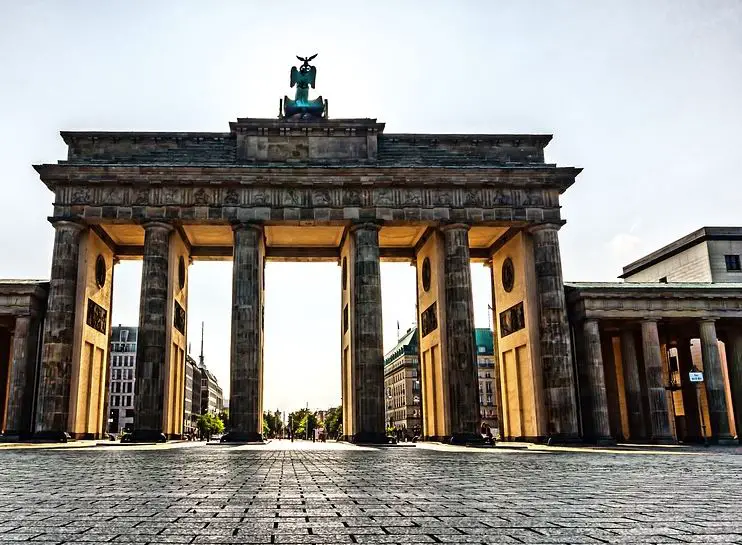 If you are visiting first-time in Berlin, the Brandenburg Gate is obligatory, and it's charged with real emotion and meaning, as an ever-present landmark during the Second World War and destruction this great monument was happened along with the Berlin Wall when it stood at the divide. At the turn of the 1790s, this ceremonial monument was erected at the behest of the Prussian King Frederick William II, on the site of one of Berlin's former defensive gates. It is one of the top places to visit in Berlin for first-timers.
2. Berlin Cathedral
Berlin Cathedral is in the exuberant Historicist style and was finished in 1904. Berlin Cathedral sustained damage in the Second World War when the lantern in the dome was destroyed, but the building never collapsed and has become another allegory for Berlin. Restoration began in the 1970s and took until 1993. Through the portal, there's a profusion of goldwork, mosaics, sculpture and a mosaic hewn from marble and onyx by the 19th-century architect Friedrich August Stüler.




3. The Reichstag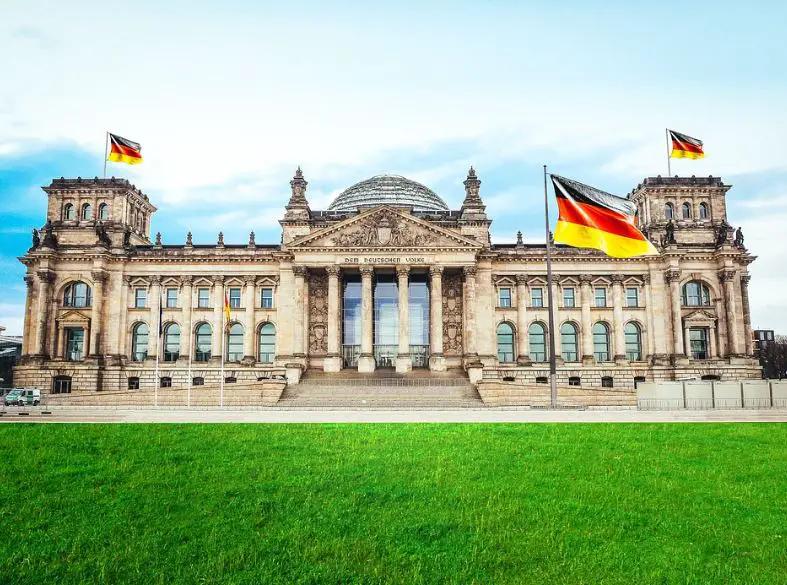 Reichstag is another landmark that sums up the drama of the 20th century in Berlin is the Reichstag, the meeting place of the German Parliament. Reichstag is considered in places to go in berlin Germany. This Neo-Baroque building dates from 1894 and housed the Imperial Diet until it was damaged in that infamous and historic fire in 1933. And as soon as it came down a restoration project by Norman Foster began to resurrect the Reichstag as an emblem of a unified Germany.
4. Tiergarten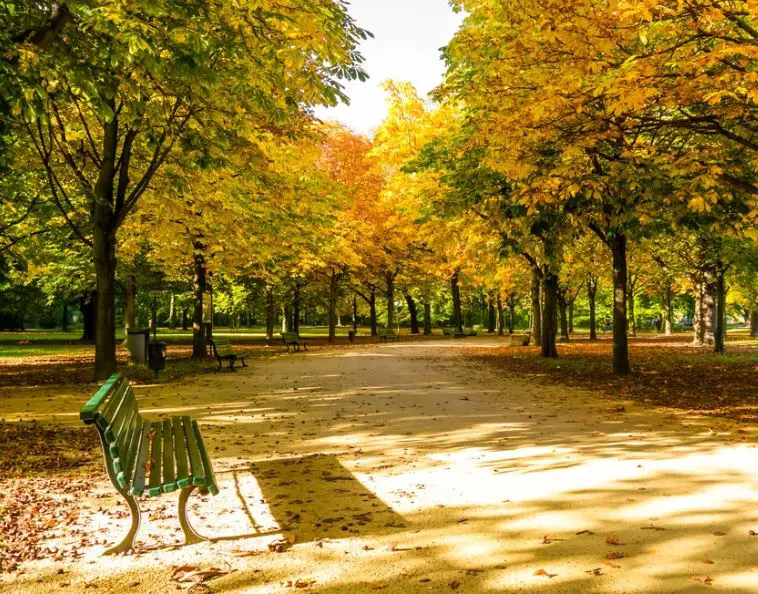 It's a large belt of thick foliage, coursed by the Landwehr Canal and spreading west from the Brandenburg Gate and Reichstag. Beyond providing some respite from the city the Tiergarten is woven with monuments like the Bismarck memorial, and pretty spots like the Luiseninsel and rose garden.



5. Victory Column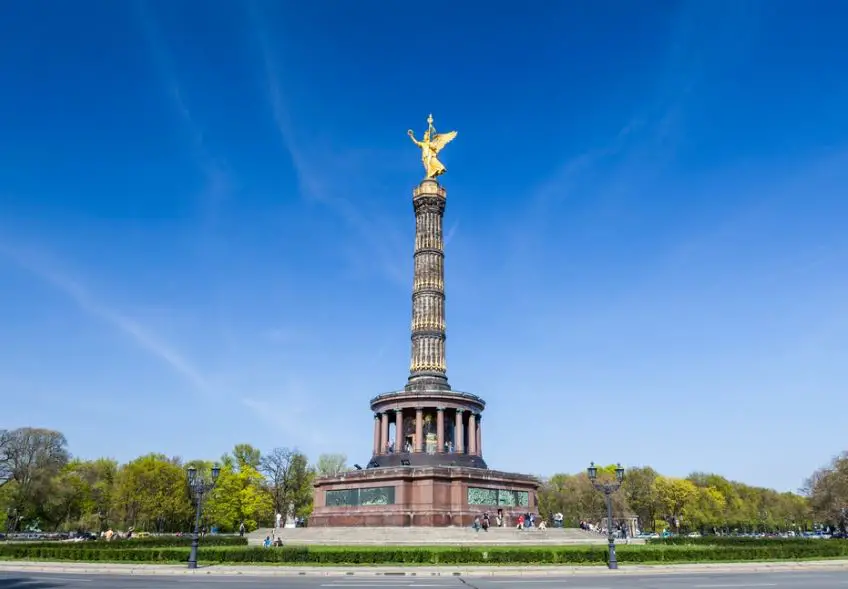 In 1864 after the defeat of Denmark in the Danish-Prussian War, The Victory Column was built.  It considered one of the best places to visit in berlin Germany. But it would also come to represent a slew of other victories in that era, over Austria and then France in 1870-71. Following these successes an 8.3-meter sculpture of Victoria was added to the top of the column, Its weight approx. 35 tons. The whole monument once stood in front of the Reichstag but was moved in 1938-39 to its current spot at the center of a roundabout. It was Hitler's ambitious plan to remodel Berlin as World Capital Germania. For a small fee, you can bridge the 285 steps of the spiral stairway to watch over the Tiergarten and Berlin 51 meters above the park.
6. Museum Island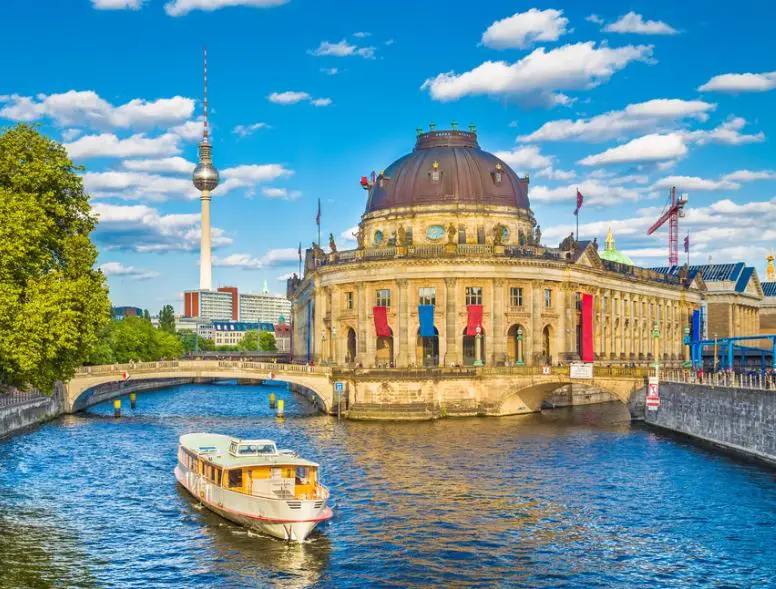 These are the Altes Museum, Alte National Galerie, Neues Museum, Bode-Museum, and the Pergamon Museum. This little district and the wider notion of a museum as a venue for public edification is a product of the Enlightenment and plans were set in motion in the early 19th century. The museums were also an opportunity to show off the richness and sophistication of the Prussian royal collections and the fruits of its 19th-century victories and known as one of the best places to visit in Berlin. The first institution to open was the Altes Museum in 1830, designed by Karl Friedrich Schinkel who drew up several Neoclassical monuments around Berlin in that period.
7. Neues Museum
After reunification plans were put in place its treasury of ancient artifacts was finally moved from the Altes Museum back to its rightful home in 2009. There are galleries for Ancient Rome and Greece, but it's the Egyptian displays that pull in the crowds and none more so than the bust of Queen Nefertiti. This museum is worth visiting places to visit in Berlin.  The 3,350-year-old sculpture was discovered at Amarna in 1912 and has been beguiling people ever since. Still, Nefertiti is only one of many exhibits, from hieroglyphics to sarcophagi and two preserved ancient courtyards, one Egyptian and one Greek.




8. Gemäldegalerie
For the sake of introduction, we're talking about Botticelli, Albrecht Dürer, Rubens, Rembrandt, Hans Holbein, Raphael, Vermeer, Botticelli and many more than we can list here.  It is one of the best places to visit at Berlin. This wealth of painting wasn't amassed by a single family but was curated by the Prussian Government from 1815 as a cross-section of European art. You have 1,250 works of the highest quality to see, by the master after master, so don't be surprised if you lose all track of time under their spell.
9. Checkpoint Charlie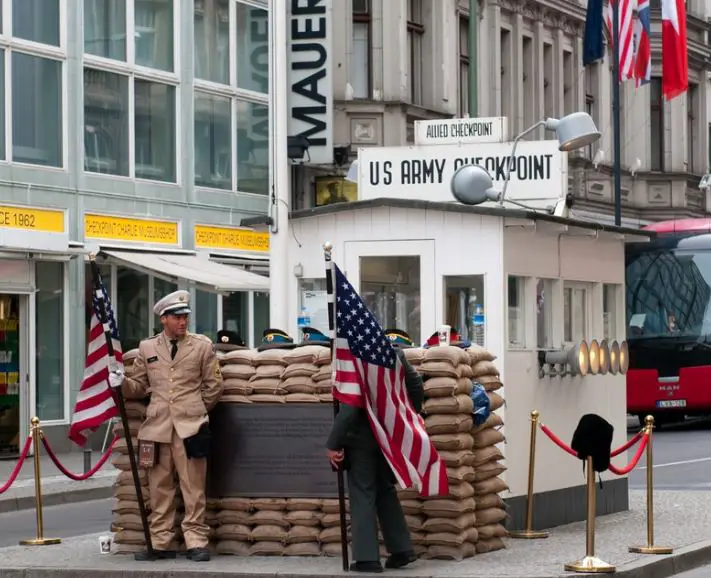 The intersection of Friedrichstraße and Zimmerstraße is the site of the legendary border crossing between East and West Berlin. This very place was almost the scene of a catastrophe in 1961 when American and Soviet Tanks stood off against each other for six days at the end of October. Later, in 1962, it witnessed the death of Peter Fechter, a teenager shot trying to cross from East to West. The name comes from the phonetic alphabet (Charlie meaning C), as Checkpoint Charlie was the third such border crossing set up by the allies in the city. Now the guardhouse and sandbags in the center of the street are worth a photo as you pass by.
 10. Olympic Stadium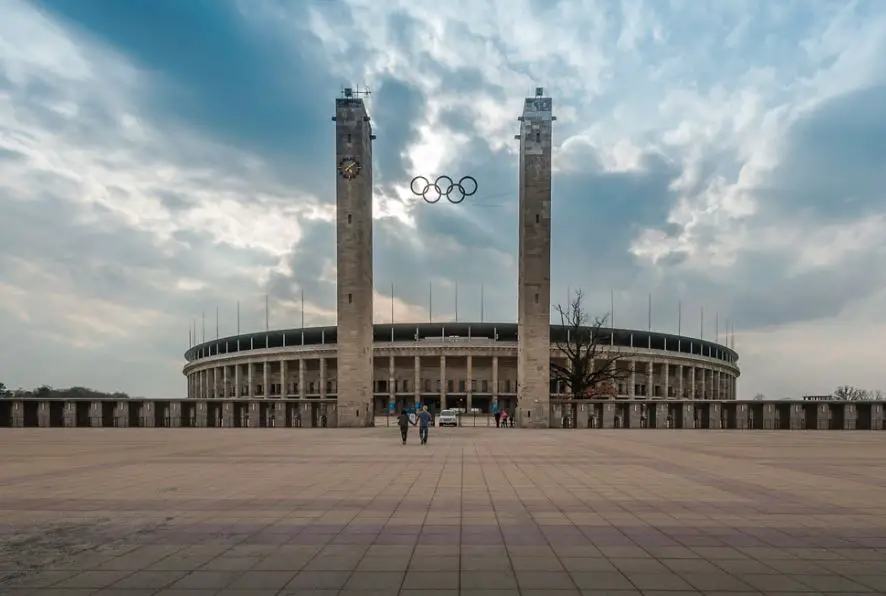 Few sporting arenas have seen as much world-changing history as Berlin's Olympic Stadium. When the Nazis came to power in 1933 they identified the upcoming 1936 Olympics as a propaganda opportunity, and Werner March was called upon to design a monumental stadium that would turn heads. The result was a technical masterpiece and would be the arena where Jesse Owens took four gold medals, undermining any notions of Aryan supremacy. Since then an immense steel roof has been installed, weighing 3,500 tons and the capacity has been cut back from 100,000 to 74,475. Visit for a tour during the week, or try to catch the famous atmosphere of a Bundesliga match when Hertha BSC play their home matches in the ground between August and May.
Paris Must-Do Activities-Top Things to do in Berlin
Berlin offers an insight into modern history and European ancient like no other place on earth. It is not all about the past through today. You might be wondering what to do in Berlin. It is not only the oldest but the most beautiful and unique cities in the world:
1. Catch a ride to the Reichstag's Dome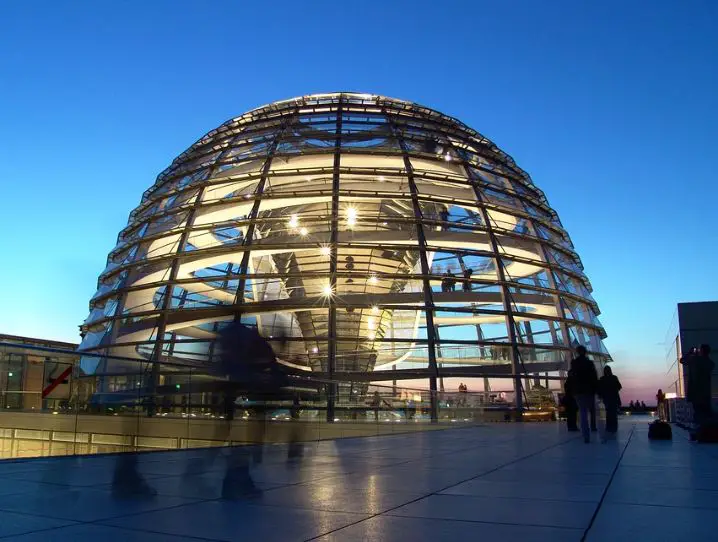 The Reichstag is home to Germany's parliament, the Bundestag, and a free lift ride to its roof terrace offers spectacular views over Berlin and close-ups of the glass dome, designed by Norman Foster. Get a free sound guide and find out about encompassing sights, the structure and the functions of the parliament while moseying up the arch's spiraling incline. Book well ahead of time or trust in no-appears upon the arrival of your visit.
2. Explore the East Side Gallery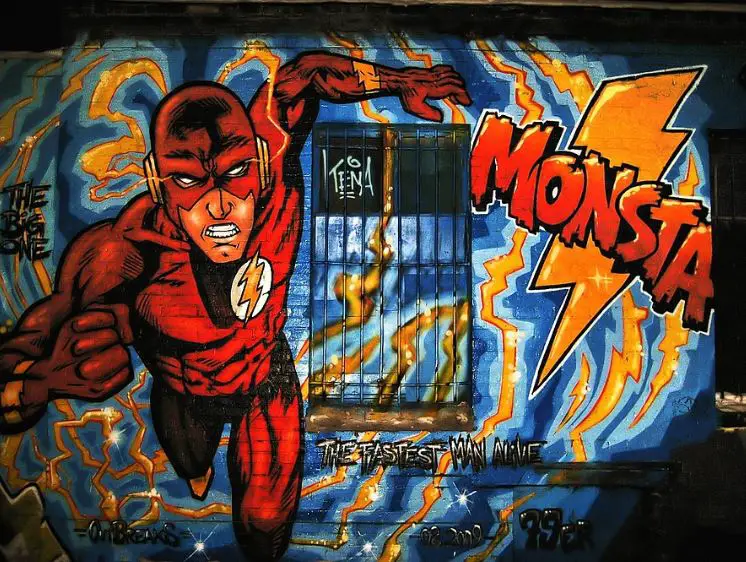 A colorful memorial to freedom, the East Side Gallery sits along the Spree River and is the longest remaining section of the Berlin Wall. Shortly after its fall in November 1989, more than 100 artists from all over the world turned it into an open-air gallery covered in declarations of peace and other, often politically minded murals. Visiting this gallery considered as one of the top things to do in Berlin.
3. Get a view of the whole city from the Terrace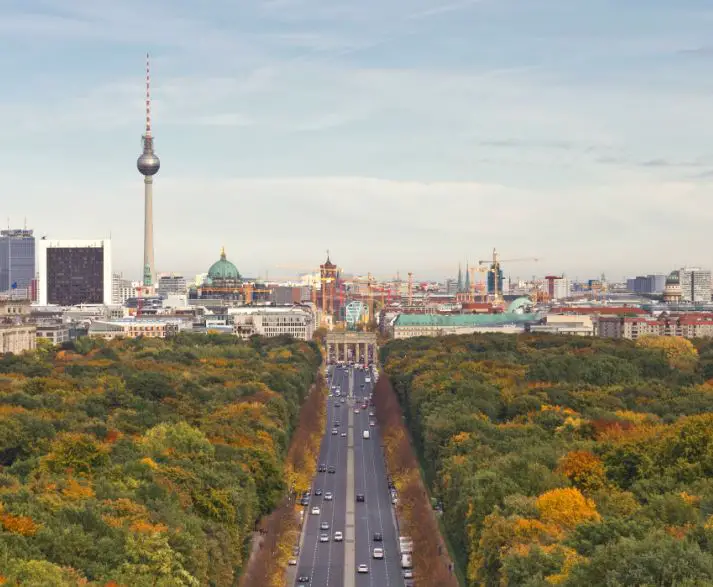 It's easy to get a panoramic view of the whole city at precious attractions like the Fernsehturm or Panoramapunkt, but for travelers on a budget, there are free ways to take in the German capital. For the price of a drink, rooftop bar Klunkerkranich sits atop a multi-story car park in Neukölln, offering beautiful views and delicious refreshments.



4. Peep into German History at Museum Island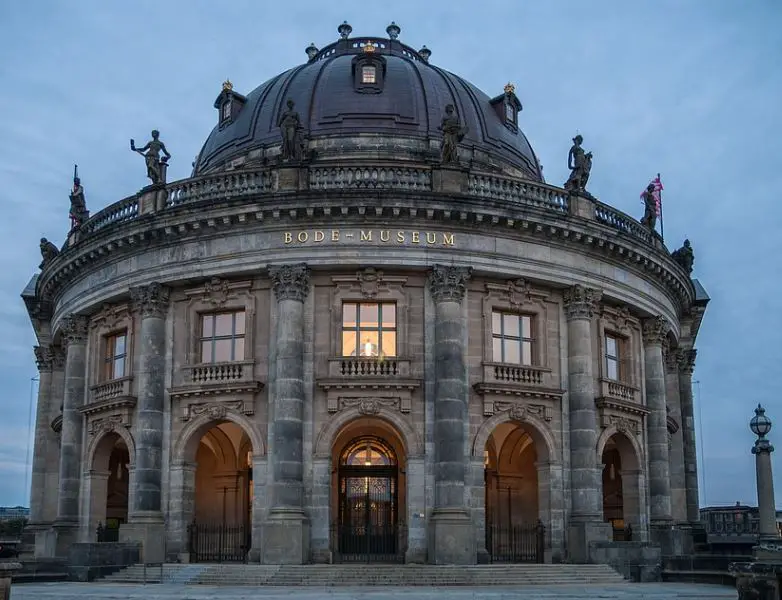 If you have a query about what to do in Berlin, just come to Museum Island. At the tip of Spree Island, Museum Island is a complex of five museums Pergamonmuseum, Bodemuseum, Neues Museum, Alte Nationalgalerie and Altes Museum that collectively enjoy Unesco World Heritage status. While you'll need to pay entry to pursue artifacts within, strolling the island to take in the magnificent architecture costs you nothing.
5. Give a Silent Tribute at Holocaust Memorial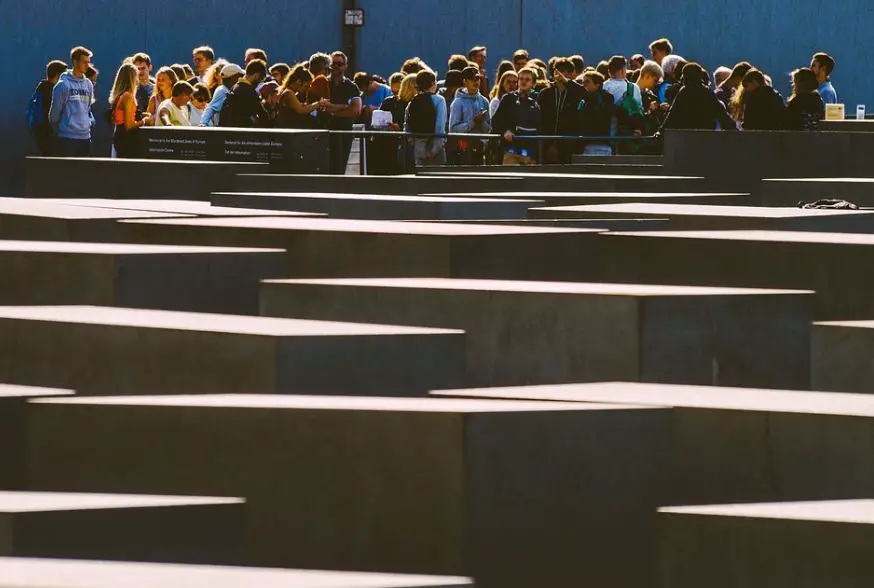 The haunting Holocaust Memorial, which commemorates the six million Jewish victims of the Holocaust, consists of a giant field of stelae – 2711 sarcophagus-like concrete slabs varying in height on undulating ground. As you walk through, an unsettling atmosphere is created from the audible whispers and footsteps of others close by.
6. Explore the charismatic Hackescher Hofe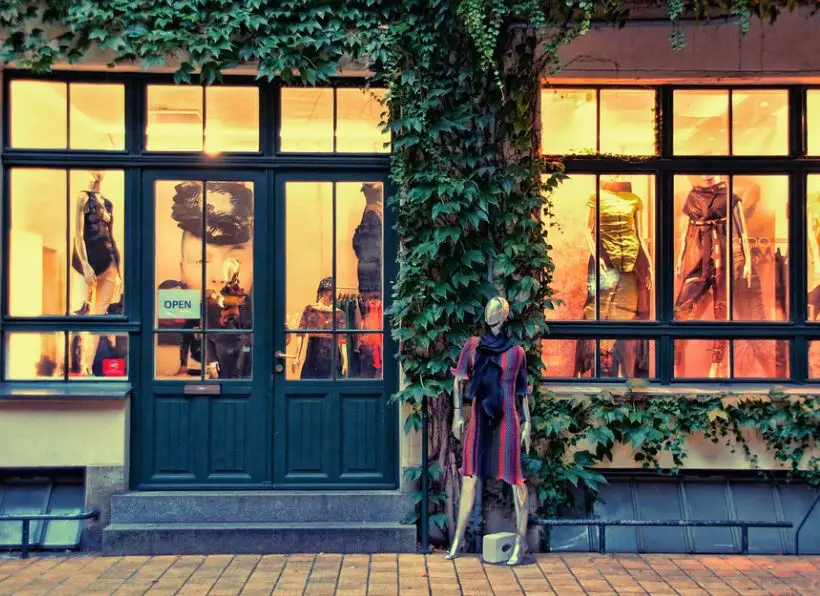 A charismatic warren of eight beautifully restored courtyards in central Mitte, the Hackescher Höfe is the perfect place for an afternoon coffee, perusing indie Berlin fashion and design, taking a few Instagram pics with the eclectic street art, or picking up an idiosyncratic gift for the folks back home. Be sure to explore every little nook and cranny so you don't miss something wonderful. It is considered in Berlin things to do. 
7. Sample Berlin's comedy scene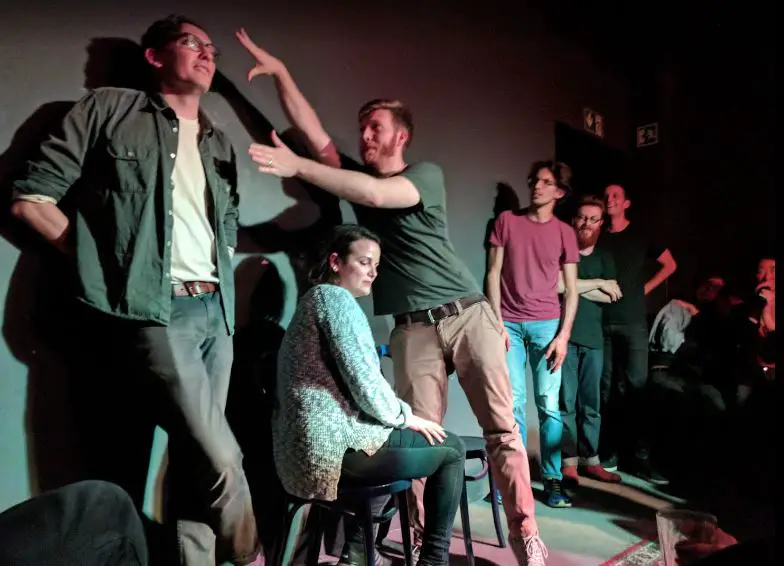 The English stand-up satire scene in Berlin has been detonating lately. While numerous shows are effectively reasonable with low section costs, some open mics are little occasions that are similarly as great with a gift just entrance fee, so you can pay anything you desire.
Create Romance at These Romantic Places in Berlin
On your German voyage, pick up the most romantic place in Berlin and explore the city with your better half. From long strolls to sightseeing,  Rome offers a wide range of choices of activities to newlyweds. Here's the list of a romantic park in Berlin for lovely couples that aren't just about sunsets and candle-light dinners. 
1. Friedrichstadt-Palast
Just imagine going to the iconic and breathtaking Friedrichstadt-Palast theatre to enjoy an evening of Drama with your Love, it felt awesome right? This gem in the heart of Central Berlin was built in 1865 and has seen numerous famous acts being played under its roof. Book the Wall Sky Lounge Seats in this beautiful theatre and have a blast with your loved ones and enjoy luxuries and feel romantic like no other best places for couples in Berlin
2. Café am Neuen See, Tiergarten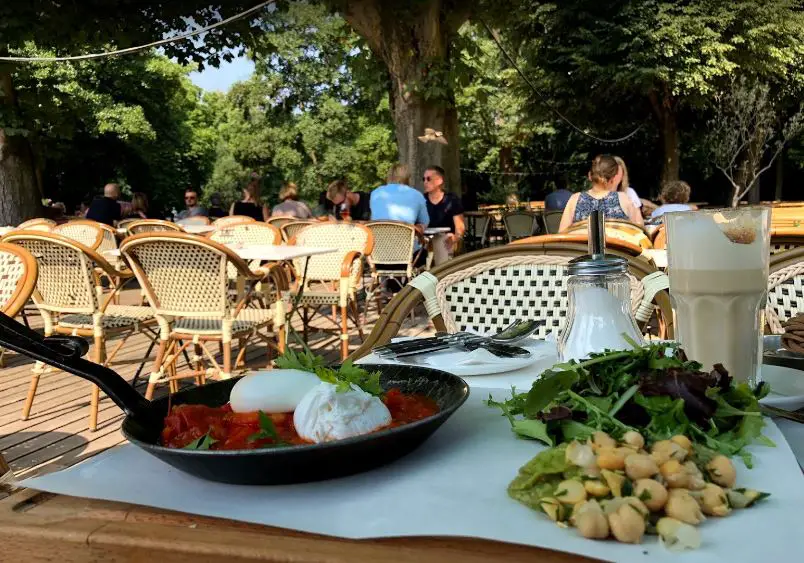 The Café am Neuen See is one of the scenic places in all of Berlin, present in Tiergarten Park is one of the matchless places for couples. Set beside a lake under the shadow of tall trees, this one of the best summer destinations for couples. Equipped with a beer garden of its own, the couples can have a beer or two and then do some boating together in the lake. Take your better half there to enjoy a cozy time together.




3. Burgerpark Pankow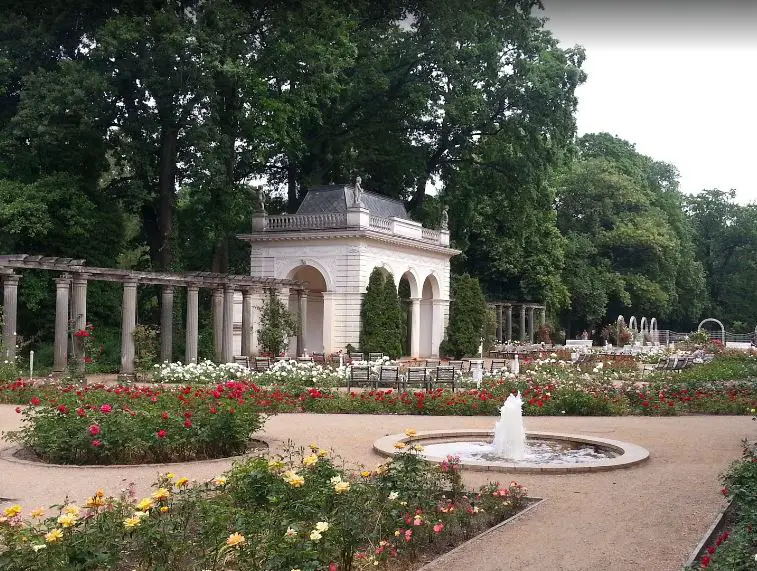 Burgerpark Pankow is a bit secluded and off beaten track, this is one lovely place to spend time with your better half. Embellished with breathtaking marble columns, picturesque scenery, and privacy this is a perfect place to escape the hustle-bustle of the city and embrace a calm life.
4. Viktoria Park and the Water Fall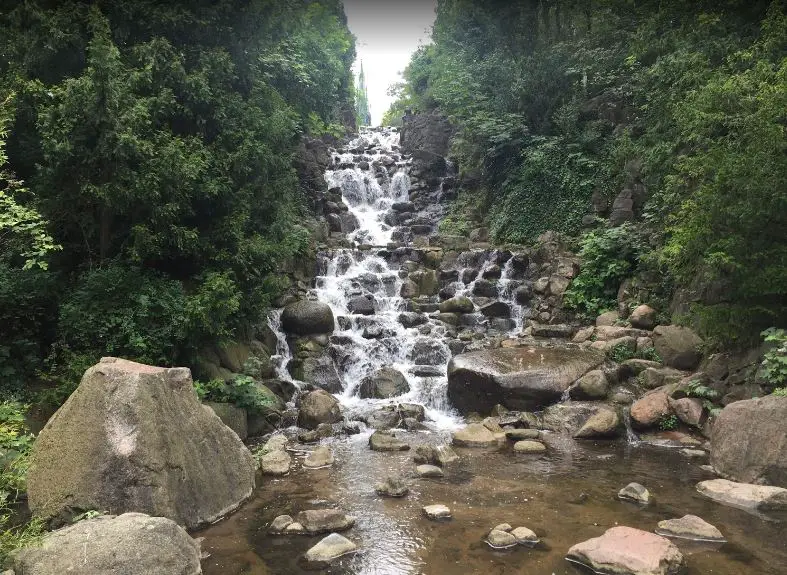 Viktoria Park is an urban park that overlooks the city center of Berlin in Germany, Europe. It is one of the major landmarks and romantic spots in Berlin which was built to celebrate the victory of King Frederick William III of Prussia. The park is in the center of Berlin and it even has a waterfall. This man-made jungle is a perfect place for an escape date from the hustle-bustle of the city.
5. Telecafe Restaurant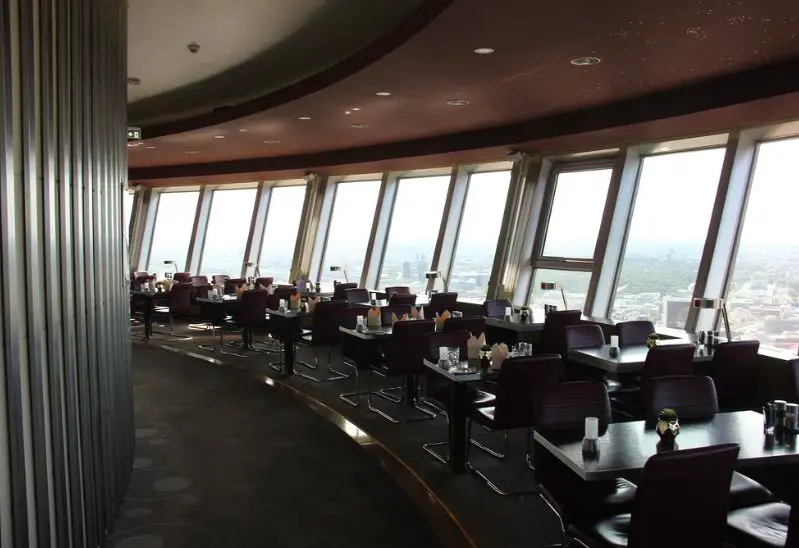 Telecafe Restaurant is located inside the Berlin Tv Tower, the Restaurant provides one scenic view that you want to enjoy in the company of your loved one. You can enjoy a delicious meal at the highest revolving restaurant in Germany, overlooking the sunset from a height of 200m while the restaurant revolves slowly.
6. Humboldthain Park
Humboldthain Park is a place that was formerly home to Nazi Bunkers in Berlin. It is one of the best romantic places in Berlin. After the war, the craters left by air raids started to grow vegetation and the rubble from the razed bunkers was piled up to form the Humboldthain. Though the highlight of the park is the secret rose garden which is secluded from the visitors. When you enter the park follow the trails towards the railways' tracks until you reach a secluded place. This place is best for romantic dates and picnics and is considered one of the most romantic in Berlin.
You Might be Looking For What to Eat in Berlin
Berlin has a wonderfully diverse set of regional food traditions. German cuisine is very different from what's eaten on the mainland because the lagoon was such an important part of everyday life. Traditional Berlin dishes are so popular among the tourists If you have a question about, taste some Berlin food that is unique.
1. Burgermeister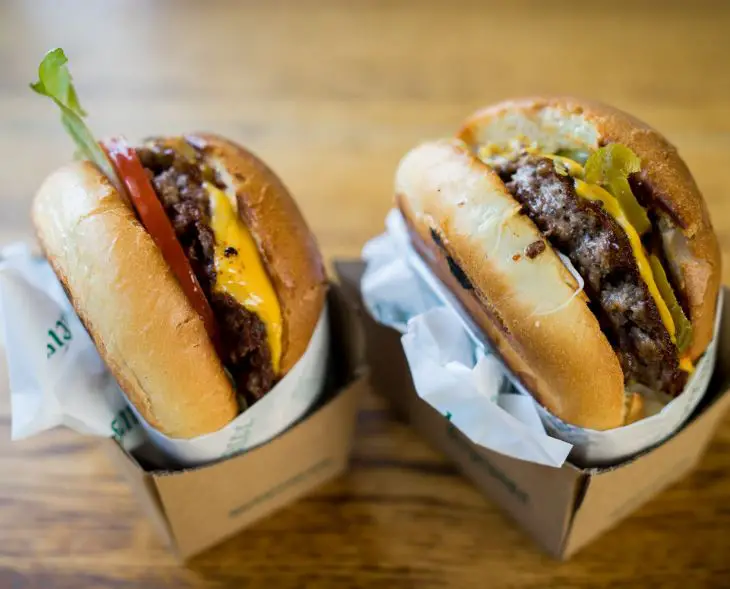 The ascent of fashionable person burger-joints in Berlin isn't an exceptional marvel and there are plenty of such foundations speckled around the city. Be that as it may, few contrast with the scandalous Burgermeister, situated in popular Kreuzberg. It is the best German nourishment in Berlin. Tucked away among the railroad curves, the minor green burger joint presents simple, scrumptiously made burgers that are cherished by local people and travelers the same.
2. Currywurst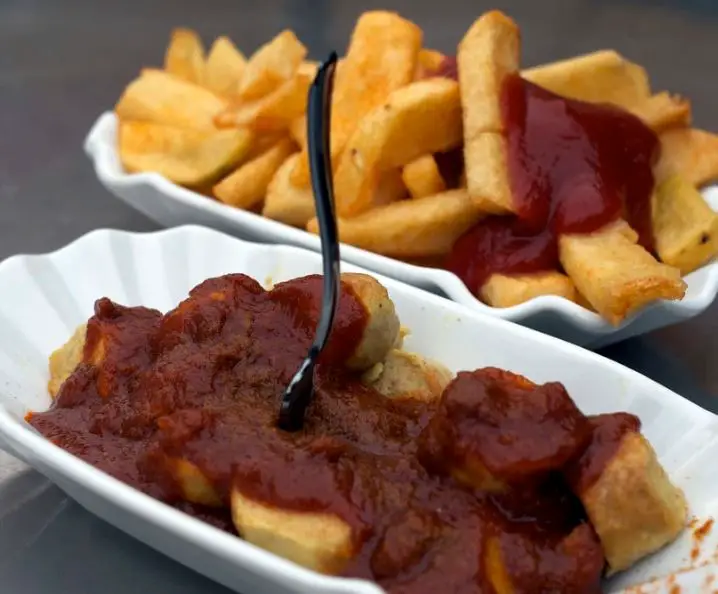 In the event that you have an inquiry, what to eat in Berlin? The appropriate response is basic Currywurst. Currywurst is a Berlin convention so dearest in the city that about 70 million are devoured each year. Comprising of steamed and afterward singed pork hotdogs, regularly cut into cuts and presented with curry ketchup and fries, this really German treat can be found at slows down and shops everywhere throughout the city. 
3. Bockwurst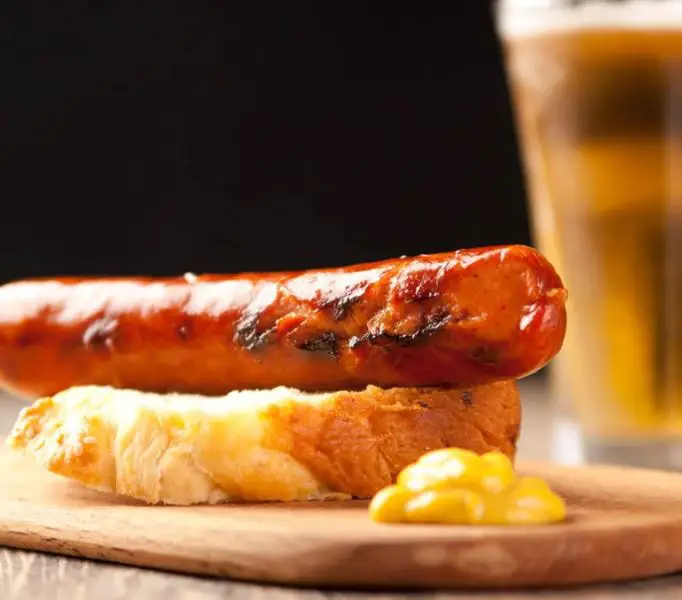 It's an obvious fact that Germany is attached to hotdogs, so normally, the traditional german dishes include a great deal of the nation's preferred nourishment. Bockwurst is one of these numerous frankfurters. Bockwurst generally produced using minced veal and pork, it is seasoned with white pepper, paprika, and salt. It's at that point served up with a white bread move, with mustard and obviously some lager, customarily Bock brew, to wash everything down. 




4. Doner kebab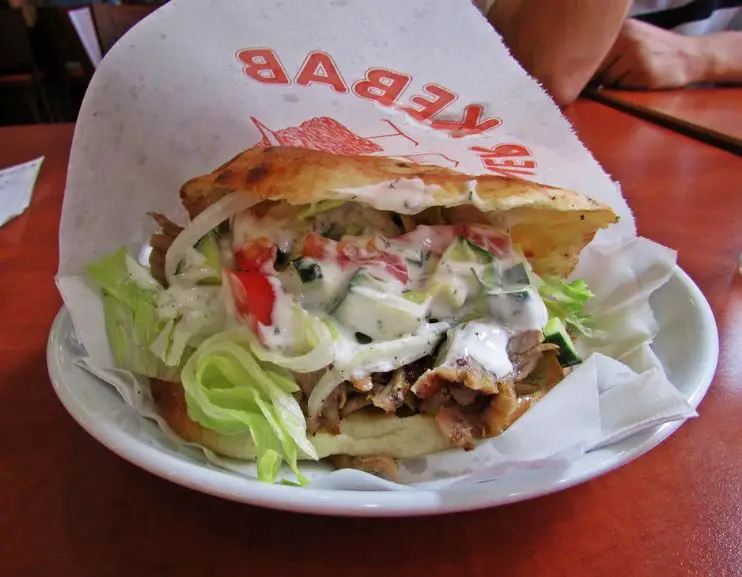 Doner kebabs are Berlin's top cheap food and an impression of the city's rich Turkish culture. The substantial, plate of mixed greens, garlic sauce in bread combo is the ideal late-night nibble and an absolute necessity attempt when in Berlin.Doner kebabs are popular food in Berlin.
5. Ketwurst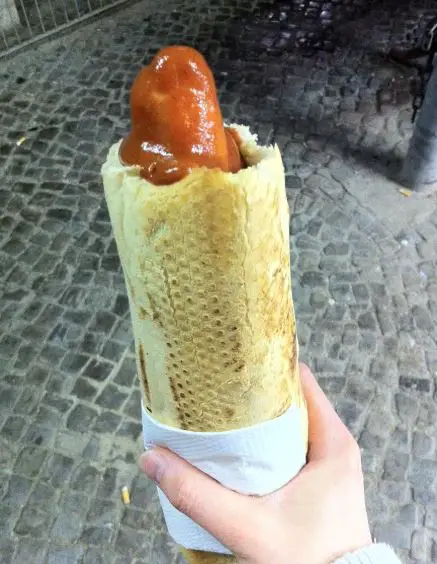 German food and German cuisines are famous around the globe. Back in the late 1970s when Berlin was as yet partitioned by the divider, the Soviets chose the previous East Berlin required their own new nourishment top choices. Framing a research organization to prepare some new nourishment things, the shrewd socialists concocted wieners, canvassed in ketchup, in a bun. Today, you can taste the GDR-period nourishment around the city, including a remain at Schönhauser Allee.
6. Turkish Teller 
A heavenly blend of hummus, falafel, tabbouleh, flame-broiled meat, vegetables, and rice or beans, the Turkish Teller is a variety of conventional flavors. While you can discover places that will serve these customary plates everywhere throughout the city, as well as can be expected to be found in Neukölln, where the city's biggest number of Turkish residents live. 



7. Berliner Pfannkuchen 
Discussing German doughnuts can be a bit of befuddling. The word 'Berliner' signifies doughnut, especially the jam filled assortment, anyway in Berlin they're called 'pfannkuchen,' which in the remainder of Germany implies hotcake. On New Year's Eve, Berliners (the individuals) have an incredible convention of putting one mustard-filled doughnut in the heap of jams, with the beneficiary apparently getting good karma for a year. Be that as it may, you don't need to hold up until the new year to attempt one of these delightful treats – you can discover them in old fashioned pastry kitchens crosswise over Berlin.
8. Apple Strudel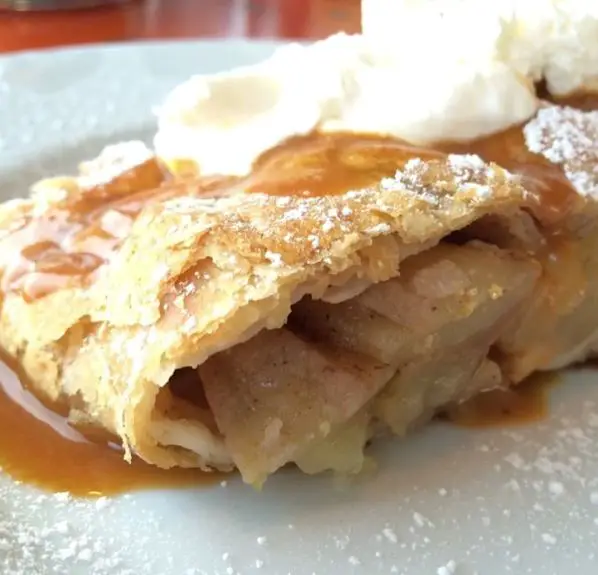 Apple strudel is another traditional German dishes that are seriously tasty. This apple treat has Austrian roots and can be found around the city and is best delighted in with an espresso at one of the city's many cool joints.
9. Kasespatzle
The southern German treat is essentially German macintosh n cheddar and is broadly adored, especially in the capital. The best place outside of southern Germany to attempt this mushy, pasta dish in Berlin is Lebensmittel in Mitte. 
10. Pork knuckle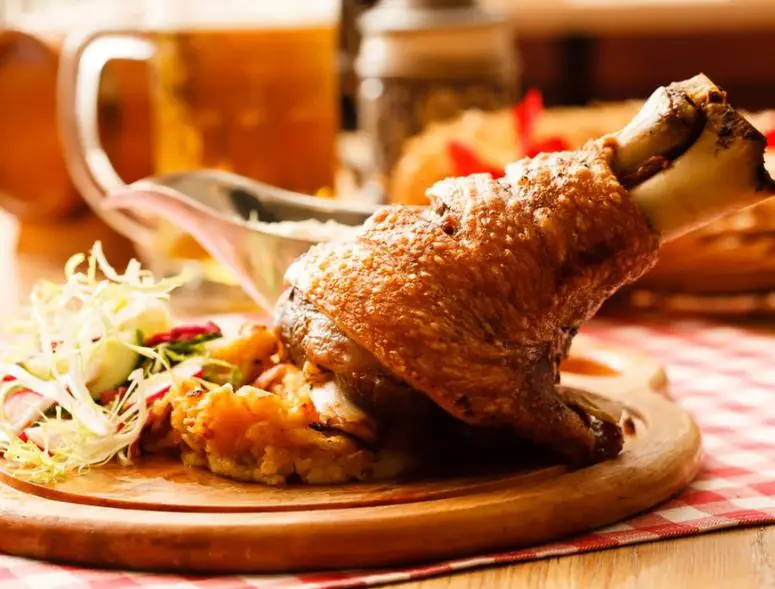 German cuisine is a traditional German food and nothing very analyzes to the acclaimed German pork knuckle. The divine dish, called 'eisbein,' or ice leg, is bubbled or steamed for a few hours, more often than not in sauerkraut, and after that served up with more sauerkraut and potatoes. This liquefy in-your-mouth customary dish is one that each meat-sweetheart will appreciate. 
11. Kartoffelpuffer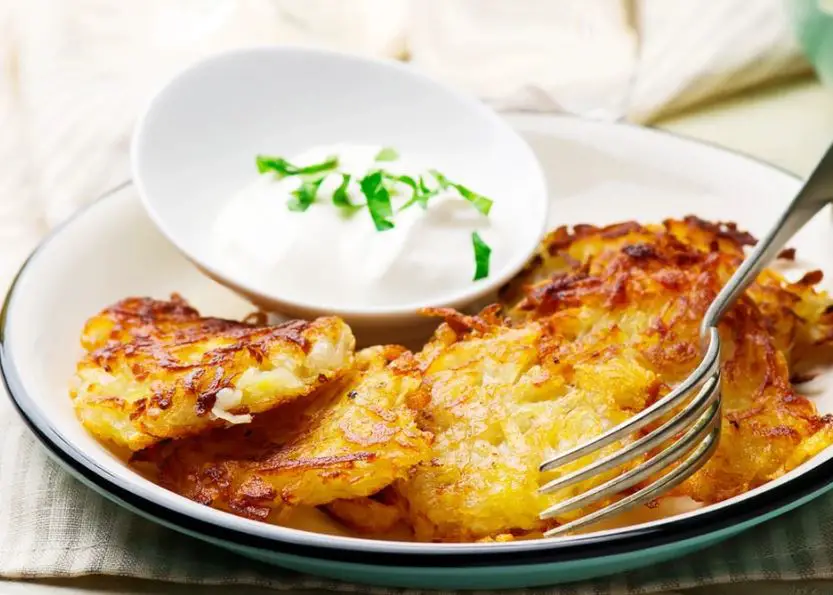 Potatoes are a quintessentially German nourishment and the nation has a lot of Kartoffel (or potato) based conventional dishes. Maybe the most delectable however is Kartoffelpuffer – the potato flapjacks are singed and presented with acrid cream, mayonnaise or ketchup, and they're just as delicious as they sound. 
12. Falafel Im Brot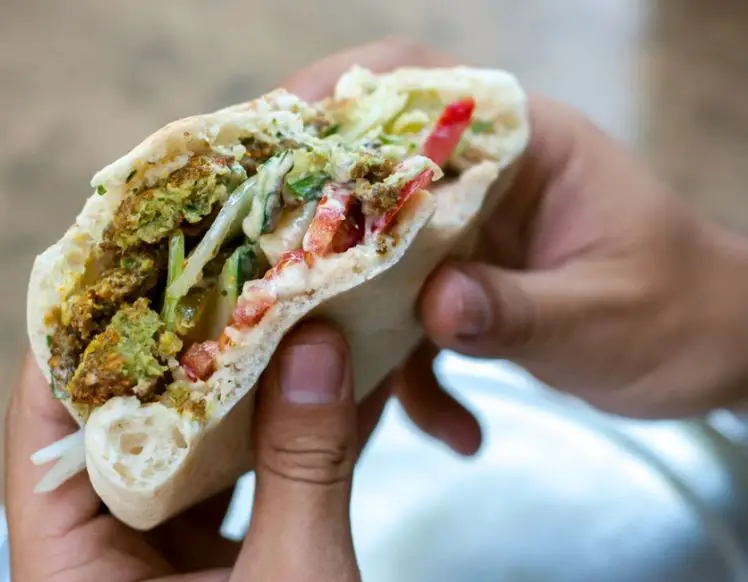 While a considerable lot of Berlin's delectable dishes are most appropriate to meat-eaters, the city is likewise very veggie lover and vegetarian amicable. Guests can discover without meat options in contrast to a large portion of the city's popular treats, or they can pick to investigate the Turkish and African roots in the city by difficult the astounding falafel. Normally served at little late-night takeaway shops, a sandwich of falafel, plate of mixed greens and sauce can be found transcendently in Kreuzberg and Neukölln and is the ideal late-night treat for the herbivores in the city. 
13. Pretzel and Beer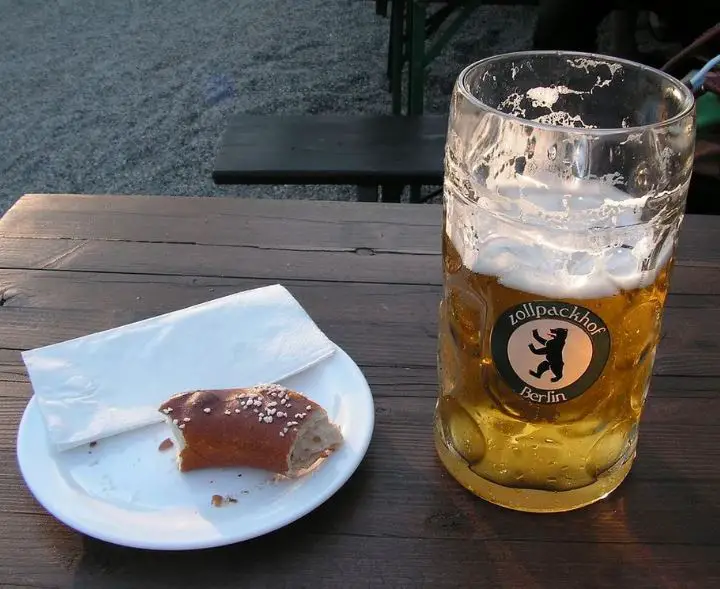 Pretzels and beer are two German treats that go impeccably together. Regardless of whether you're getting a charge out of them while absorbing the sun at one of the city's larger plants, or crunching on a pretzel in a smoky Berlin bar, they're the ideal matching and an absolute necessity attempt treat when in Berlin.
Best Places to Stay in Berlin
Berlin is an amazing city, rich in history and with a very important heritage and one of the best ways to start exploring this amazing city by staying in various places to stay in Berlin where you get art, fine-dining and fabulous facilities will make for a personalized and unforgettable stay. 
1. Mitte: Berlin's Heart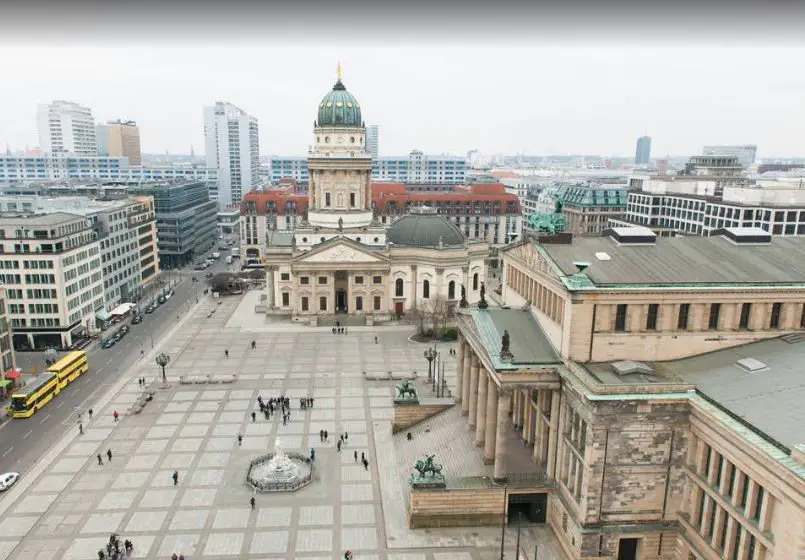 Although there are various places to stay in Berlin but no place is like Mitte. Mitte is the area where all the most famous Berlin attractions are located: Alexanderplatz, Brandenburg Gate, Museum Island, etc. Even though the neighborhood has suffered many transformations during the years, you can still see some traces of the old times if you just roam around the streets and observe the buildings and details. Needless to say that because it is so central and popular, Mitte can be expensive at times. If you wish to get the best prices possible for this neighborhood, I recommend you book way in advance. 
2. Prenzlauer Berg: For History Lovers
Prenzlauer Berg has a complicated history full of changes. In the 80s and 90s, it was massively changed by the subculture that was forming there, thanks to many artists of that time. If you have a query, where to stay in Berlin, don't think too much just stay Prenzlauer Berg. Now you can stroll around the beautiful streets, stop in a hip café to enjoy a flat white and then proceed on visiting some art galleries or even designer shops. On your way, make sure to admire the street art and street musicians that you will encounter at every corner.
One of the most special things about this neighborhood is that many of the buildings (old breweries and old factory buildings, for example) were transformed into hotels and sophisticated restaurants, so you can definitely have a unique experience there. 
3. Kreuzberg: Best for Night Out
For all the travelers who prefer partying, night clubs and dancing, my recommendation for the best area to stay in Berlin is Kreuzberg. This area, also known as "Xberg", boasts with clubs, hipster restaurants, beautiful street art and you will soon realize that the people here almost never sleep. If you decide to stay here, you must absolutely try as many restaurants as you can, as there are many ethnic communities living here, each of them with their own amazing cuisine, so you will get to taste the real deal. Of course, no day of exploring the neighborhood shouldn't include a visit to a cool coffee shop or just strolling around the beautiful streets and admiring the vivid area. 
4. Friedrichshain: Best Budget Place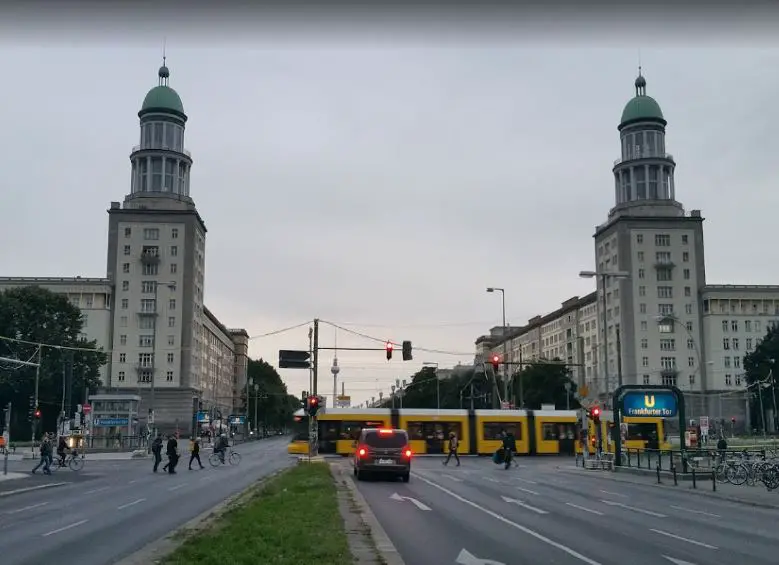 Friedrichshain is one of the cool places in Berlin and another party hub in the city, this time recommended especially for budget travelers who want to be in the center of the action. Friedrichshain is known as the best place to stay in Berlin close to everything. This amazing neighborhood is a mix of old and new, calm and energy, and the perfect place to meet very diverse people who like to dance and make friends. Warschauer Strasse is right in the center of this neighborhood and it is surrounded by both cool bars and old buildings. You will also find here the East side gallery, an open-air gallery created right on the biggest piece of what once was the Great Berlin Wall.
5. Neukolln: Hub of Turkish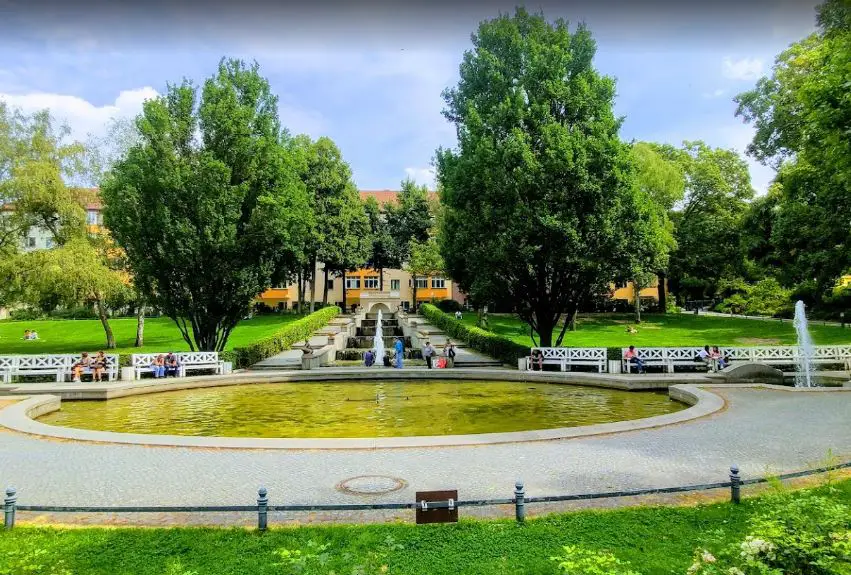 Neukolln, also known as "Little Istanbul" is very popular among young people and one of the best neighborhoods in Berlin if you don't wish to be exactly in the center. It got its nickname due to the big amount of Turkish people who reside there and, of course, the amazing Turkish bars you can find on each street. If you're ever in this neighborhood, make sure to enjoy a coffee or a beer by the canal at Westerstrasse or at Maybachufer and enjoy the view and relaxed atmosphere. You will also find many art galleries, bars, and funky restaurants here, perfect to end the day with an unforgettable meal or drink! At night there are many parties and clubs where you can go and feel the real spirit of Berlin. Where to stay in Berlin on a budget? I think Neukölln is a great choice for budget travelers as well, as you will find many good hotels here, but not a big variety of luxury hotels.
Explore Berlin at Night
1. Explore Museum Island at Night
 
Museum Island is the unique collection of galleries and museums on a Spree Island in Berlin's center, Mitte. A UNESCO World Heritage Site, it a cultural and architectural testament and considered Berlin's own Acropolis of the arts. It is most viewed in Berlin at night attractions. The island houses five museums – the Bode-Museum, Altes Museum, Neues Museum, the National Gallery and the Pergamon. Each is a unique window into the past, housing world-famous artworks and artifacts. The Berliner Dom and Brandenburg Gate are also a short walk from the island.
2. Enjoy the Live Music scene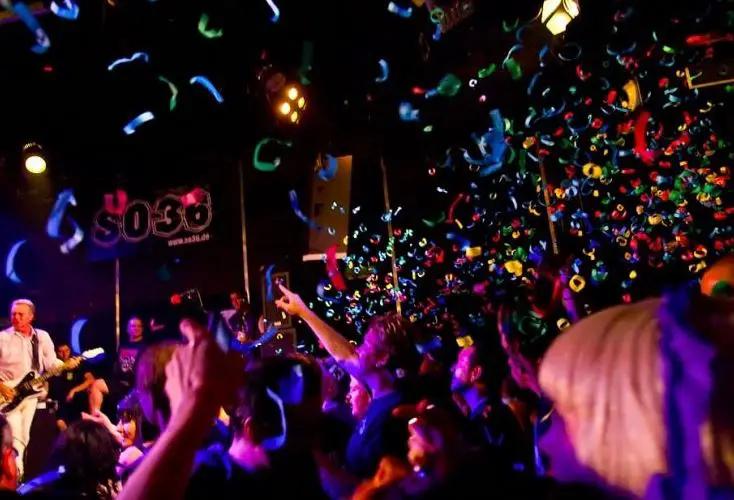 There is a thriving live music scene in Berlin, beyond techno. Ranging from jazz to punk or classical and many styles in between, there is a music experience for everyone. With venues dotted across the city, favorites include Berlin's oldest jazz club, Quasimodo and SO36, which held concerts from the likes of David Bowie and Iggy Pop.
3. Enjoy the laid-back Cafe Culture
It's common to spend a night in one of Berlin's cozy cafes playing chess, reading a book and catching up with friends. You can explore the city's culture scene by neighborhood, as many locals do, or according to your sweet tooth.




4. Go to the Open Air Cinema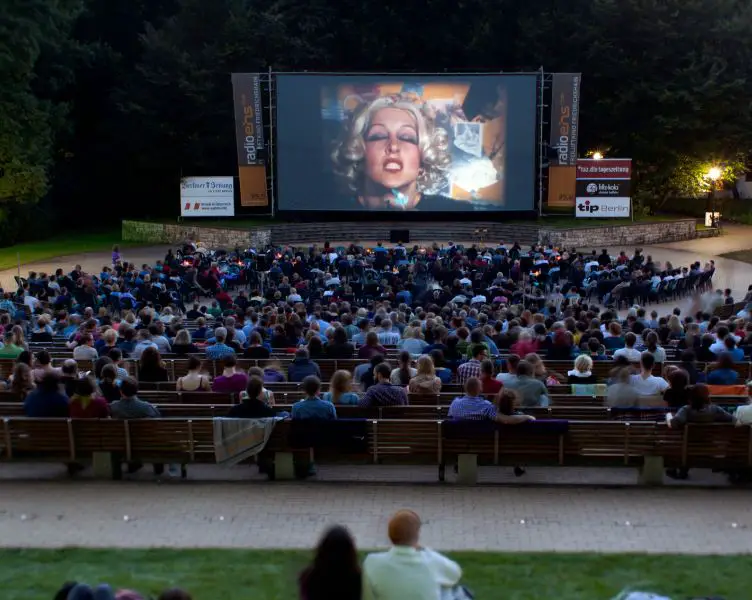 Berlin nightlife is incomplete without Open-air cinema. Berlin is home to much quirky open-air Cinema. These local gems transport you back in time and let you experience current blockbusters or delve into the indie film scene. With a range of special screenings, Q&As with directors and a world-famous film festival, Berlinale, the Berlin film scene is rich, diverse and sometimes pretty saucy. During the summer, the city also has a huge range of open-air cinemas.
5. Experience local Comedy Nights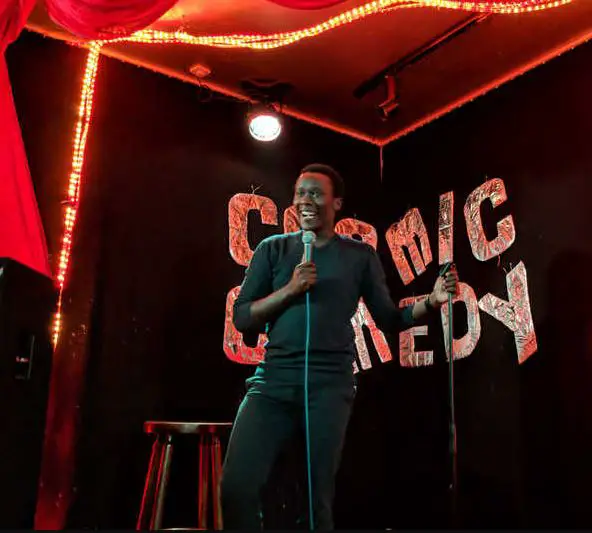 Berlin is known as a mecca for artists of all kinds, and its small, international comedy scene is a testament to this. Still seen as underground, there is a range of weekly comedy nights around the city, mostly in the trendy neighborhood, Neukölln. If you want things to do in Berlin at night with family, just go there. 
6. Charlottenburg Palace
If you want to walk at night in Berlin, Charlottenburg Palace welcomes you. It is surrounded by a large garden and includes a mausoleum, a theatre, and a pavilion. There are plenty of tours to choose from when it comes to the Charlottenburg Palace. We strongly recommend a day tour followed by a night show. 
7. German Spy Museum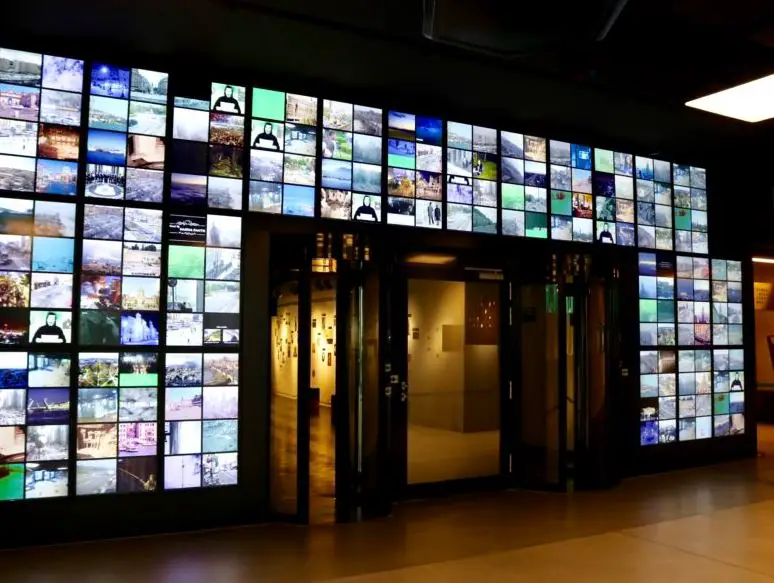 For Berlin at night tour, just come to German Spy Museum. The German Spy Museum pays homage to the world of secret agents and the secret service. Visitors can gain insight into spy techniques, legendary cases, and secret operations all through the use of multimedia and state-of-the-art technology. It comprises of more than 1000 exhibits and is the only spy museum in Germany. So put on your spy glasses and get ready for an unforgettable night.
Get Some Interesting Facts and Information about Berlin
Made up of 12 districts, the city-state of Berlin is a giant and Germany's largest city is nine times bigger than Paris. 

Berlin has more canals than Amsterdam or Venice around 180 kilometers of serpentine waterways connected by a staggering 1,700 bridges. It is an

unknown fact about Berlin.

Berlin has the world's largest Turkish population and Berlin's Döner Kebab is inspired by Turkish food.

Do you know, about 70 million servings are consumed every year in Berlin. It is one of the

amazing facts about Berlin

.

Berlin was virtually destroyed by bombing, during World War IIartillery, and ferocious street-by-street fighting.

It has a massive public transport system. Berlin's buses, trains, and trams travel a mega distance each day that is the equivalent of going around the earth 8.7 times.

An estimated half a million people living in Berlin come from somewhere outside of Germany about 14% of the city's population, it's considered one of the

interesting facts about Berlin

. 

It is said about Berlin's innumerable kebab shops that 950 meat spits are consumed daily. Each spit weighs about 63 kg, making that a whopping 60 tonnes of meat being scoffed every day. 

More than 2.9 billion cigarette butts are thrown into the streets each year. When it banned smoking in the street in 1848, Berlin was considered ahead of its time. 

Graffiti gives Berlin its gritty aesthetic and edgy appeal, and in an ironic twist, it costs the city a massive chunk of cash as they keep trying to clean it up. 
Here are some Do's and Don't's in Paris
Do's
DO have Currywurst, bread, and wine with your meal.
DO walk the city at night.
DO take multi-generational selfies in front of landmarks.
DO travel by public transport. It's the cheapest and best.
DO always greet people in German.
DO make sure you know the back of a building from the front so that you can actually go inside.
Don't
Don't Expect to See Old World Germany.
Don't Think Berlin Has One Center.
Don't forget to Eat Currywurst.
Don't Use Taxis because public transport is so convenient.
Don't Disrespect the Jewish Memori
Related Post:




Complete Berlin Travel Guide is letting us know all the top things to do in Berlin to visit as it is providing a detailed travel guide to Berlin and some interesting facts about Berlin. I hope this article would be beneficial for you as it provides complete tour information about Berlin city to visit which must not be missed and kindly share your views.
The post The Complete Berlin Travel Guide: What to See, Do, Facts & Best Time To Visit appeared first on World Tour & Travel Guide, Get Travel Tips, Information, Discover Travel Destination | Adequate Travel.