If you Ask for the suggestion to name a romantic city, most of the people might pick Paris, Venice, Rome or perhaps Milan. Whether you want to spend February with your Valentine or want to enjoy the warm temperatures and late sunsets in August, you can for sure find the Most romantic things to do in Amsterdam. When it comes to resort hotels, romantic restaurants and wandering around canal Amsterdam is one of the best. There are many famous romantic places in Amsterdam that have deliberately located rooftop bars and restaurants which are perfect for date nights.
List of Most Romantic thing to do in Amsterdam
1. A Cruise to Amsterdam Canal
The history of Amsterdam is connected with water. It's 165 canals were created over the centuries to carry-on trade and transport. Cruising through the canals is one of the romantic things to do in Amsterdam. Though it's expensive to hire a private boat and guide to cruise Amsterdam canal than crowded boats it's quite romantic. These boat trips offer exceptional views of the gorgeous centuries-old architecture, charming canal houses, and historical monuments.
Read more: Cities, Towns in Netherlands to Visit
2. Dance and Music Concerts in Vondelpark
If you and your partner have some interest in dance and music and you are planning for some romantic outings in Amsterdam, then don't miss the dance and music concerts in Vondelpark. It is one of the Must see places in Amsterdam. Every year the Vondelpark commenced a program packed with graceful dance performances, cabaret, festivals, stand-up comedy and all genres of music.
3. Movies at Pathé Tuschinski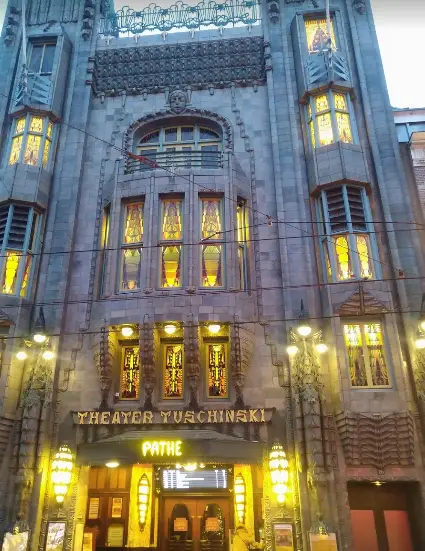 Date night at the movies is always classic and Amsterdam has some gorgeous movie theaters. Pathé Tuschinski Theater is one of the most interesting places in Amsterdam, located in the center of Capital. The interior and exterior are an eye-catching mix of styles. It's the kind of space you will enter and feel like you're wandering around the strange optical illusion. Going to the cinema is all about the experience, and this one adds extra dimensions of fascination, solace, and inspiration that you won't find anywhere else.
Also find: Christmas Things to do in Barcelona
4. Wandering Around by Horse and Carriage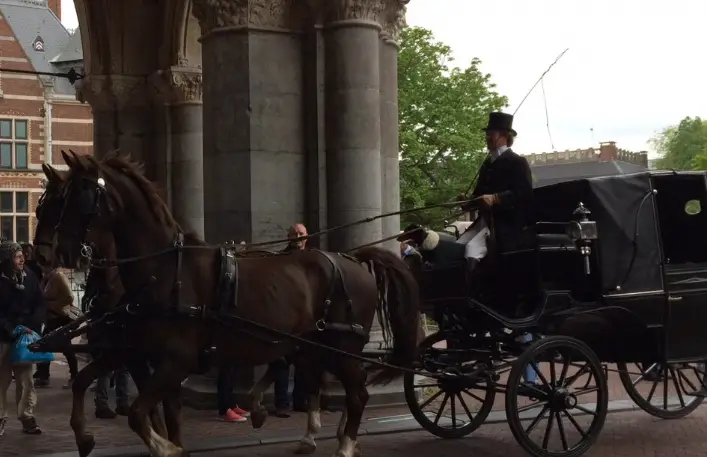 Either it is a cold wet day or hot humid day, you may need some kind of transportation to stroll around the streets of Amsterdam without being obstructed of all the sights and for that purpose, a horse and carriage ride is the best option. You will have the shade at the top of the carriage to protect you and your partner from getting wet or from the Sun-rays. It is definitely one of the most idyllic couples things to do in Amsterdam.
5. A Day out on Beach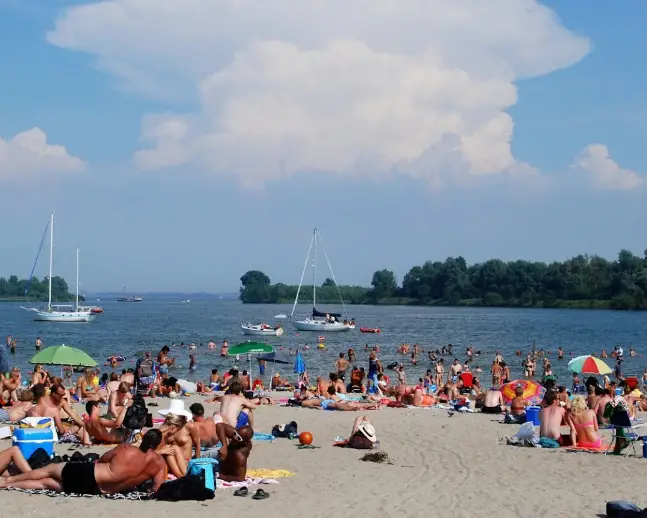 Packed with gorgeous stretches of coastline, Amsterdam Beach makes for a fanciful day trip at any time of year. If you're looking for white-knuckle water-sports, sunbathing and swimming, sparkling beach bars or unspoiled nature then it is one of the fun things to do in Amsterdam for couples.
Read more: Best Pet Friendly Hotels in Barcelona
6. Romance in Bollenstreek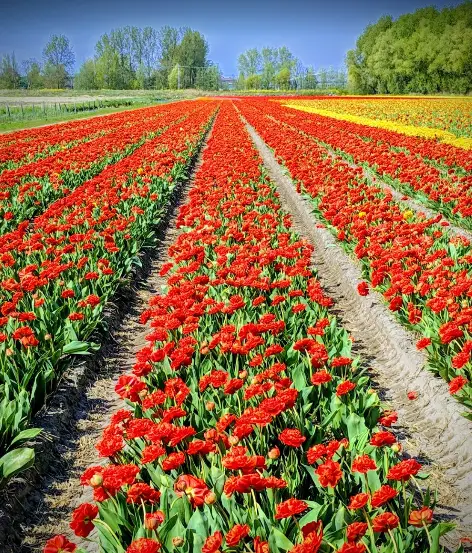 Romance goes along with flowers. Every girl loves receiving flowers as a token of affection. Wandering through the gardens is the most romantic thing to do in Amsterdam for young couples. Stretching for 20 miles the Flower Strip is home to the world-famous Dutch tulip fields. Springtime is the best time to visit, as the region becomes quite vibrant with blooming flowers, such as tulips, daffodils.
7. Cuddling up in Light Festival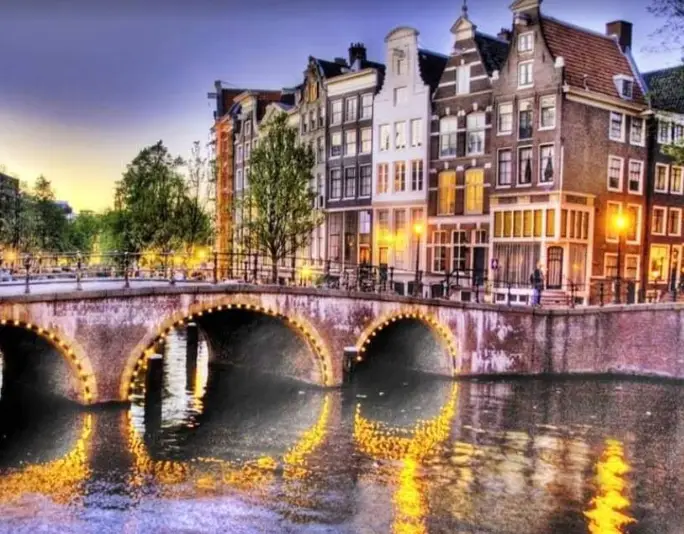 Amsterdam light festivals start in late November and end in early January. Every year, a lot of submissions are submitted by designers, architects, and artists around the world. A selection committee then chooses artworks that make up the festival's installations. You can wander around the city with your partner, also the paid cruises are available so you can enjoy the installations.
Also find: Best Crowded Christmas Markets in Barcelona
8. Enjoy a Jazz Concert at Bimhuis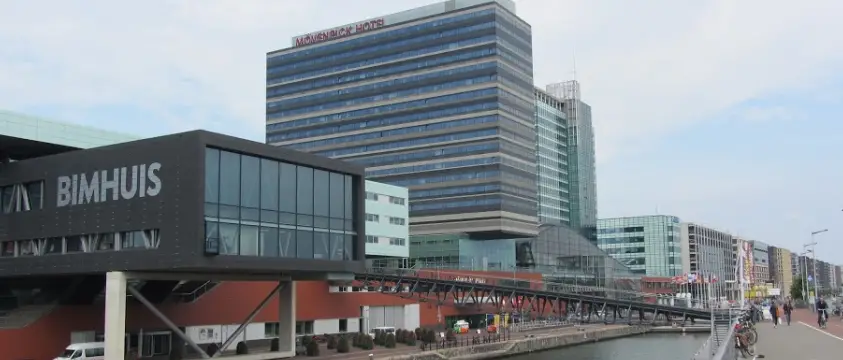 Bimhuis is a concert hall in Amsterdam, It is one of the most influential concert hall showcasing over 300 live jazz and unprepared music every year. So if you and your partner are music lovers then you must visit Bimhuis and spend some time together as it is the romantic things to do in Amsterdam.
9. A Romantic Date in De Belhamel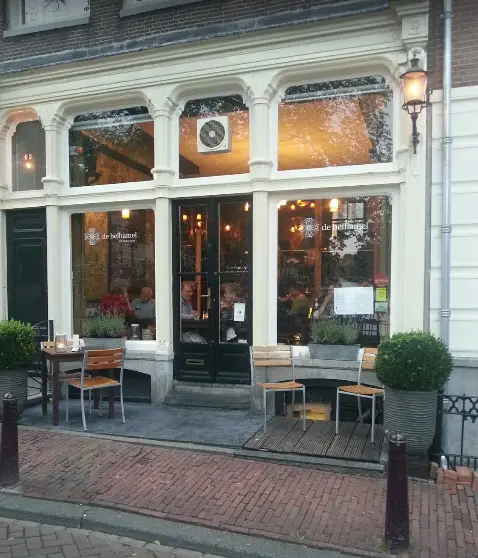 Take a seat along with your sweetheart at this restaurant which is located just at the edge of Jordan district. The dim lighting, cozy seating and beautiful decor bring an intimacy that is quite hard to find in any other restaurant. The food served here is quite appetizing.
Read more: Haunted and Mysterious Places in Barcelona
10. Staying in a Romantic Hotel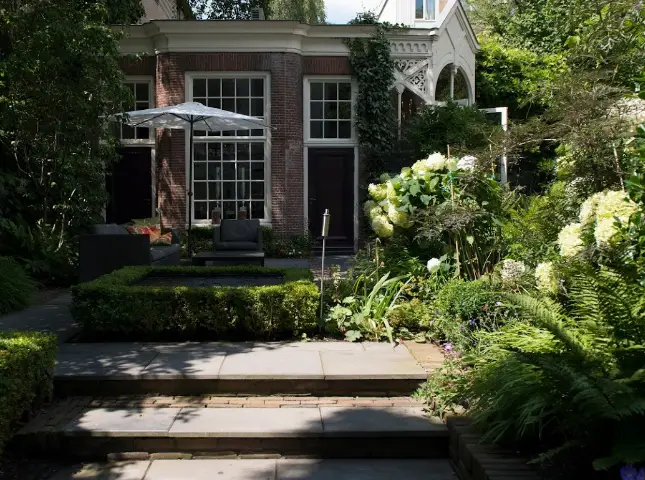 Amsterdam is packed with gorgeous hotels with views of the canals and attractive buildings. There are many amazing hotels where you can stay and enjoy the rooftop bars, mouth-watering food and stunning views of Amsterdam. It is also one of the most romantic things to do in Amsterdam.
These are the most romantic thing to do in Amsterdam and in this article we covered all of the fun things to do in Amsterdam for couples. Hope this article is beneficial for you as it provides information about romantic things to do in Amsterdam for couples.
The post Romantic Things to do in Amsterdam | Couple Things to do in Amsterdam appeared first on World Tour & Travel Guide, Get Travel Tips, Information, Discover Travel Destination | Adequate Travel.