A skyline of skyscrapers is amongst the monuments of Johannesburg. Hillbrow Tower, Sentech Tower and Carlton Centre still stand sentinel Harking back to the city centre's former role as the hub of the city's business sector. The city of Johannesburg is filled with impressive buildings from historic monuments in Johannesburg dating back to the 1800s to modern designs, and is a must-visit for architecture enthusiasts. Read the full article and know more about the monuments to visit in Johannesburg: 
List of Monuments in Johannesburg
1. Johannesburg Fort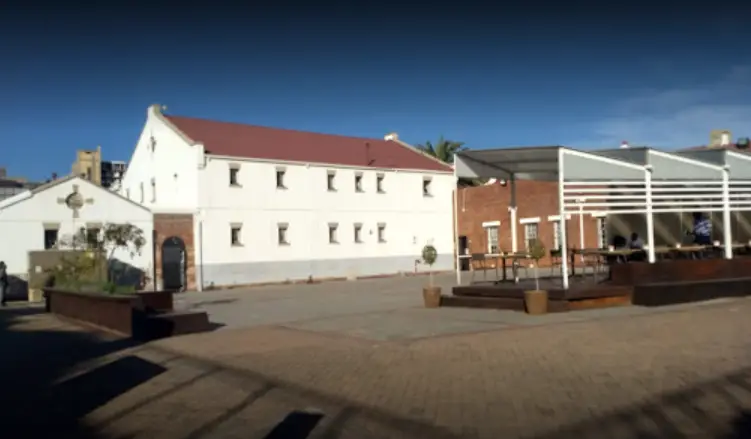 In 1893, the Old Fort was built by Paul Kruger. This iconic monument in Johannesburg is located on Constitution Hill today. The fort was Johannesburg's prison and first military building. It encompasses a number of museums today however in the past, it was where you could find the women's jail, the awaiting trial block, and also Number 4. Here is where one could find overcrowding, disease, gangs, and human rights violations. Take the tour, learn more. There is a highlight tour you can take and then go back to focus on other areas if you want more information.
Read More: Famous Monuments of Colombia
Address: Kotze Street Hillbrow, Johannesburg South Africa
2. Gold Reef City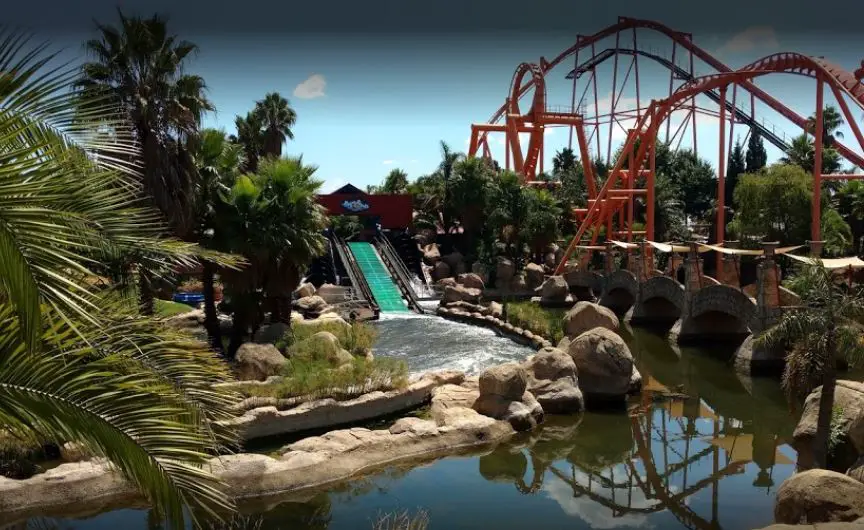 Just eight kilometres from the city center, Gold Reef City takes you back to the gold rush days through a series of historical exhibits and thrilling theme park rides. You can also tour a disused shaft of the Crown Mines of this family-friendly attraction and it hosts reproductions of buildings and businesses from the era, and, one of the richest gold-mines in the world and one of the beautiful monuments in Johannesburg.
Address: Shaft 14, Northern Parkway, Johannesburg
3. Market Theatre
While in Johannesburg, points of interest for tourists are innumerable, the Market Theatre complex is one place you cannot afford to miss. Housed in a converted market building, this most popular monument in Johannesburg portrays the vibrant culture of the city by showcasing some of the finest productions in its theatres. Not just this, but it also has a bookshop, an art & photograph gallery, a number of restaurants, and more where you can chill even after the sun sets.
Read More: Monuments in Mumbai
Address: 6 Margaret Mcingana Street, Newtown, Johannesburg
4. Constitution Hill 
Without a trip to Johannesburg's Constitution Hill and Fort Complex no sightseeing trip is complete. This is also the place where the infamous Number Four prison can be found, this important monument in Johannesburg is now home to the Constitutional Court. Include Nelson Mandela and Mahatma Gandhi, the prison's best-known former inhabitants. Particularly experimental performances that bring the site to life, the Hill also attracts visitors to a variety of exhibitions and cultural events.
Address: Kotze Street, Johannesburg, South Africa, ZA
5. Gandhi Square
At the end of the 19th century, this recently revived area of Johannesburg was originally built. This national monument in Johannesburg was known as Government Square. Today, the square has been given a new name and a new look and thanks to the injection of millions of Rand.  For refreshments at one of the many restaurants or cafes, visitors can stroll through pleasant shopping arcades or stop off at the heart of the city centre.  To admire, there is also a statue of Gandhi.
Read More: Buildings in Jaipur
Address: Johannesburg, South Africa, ZA
6. Stock Exchange Building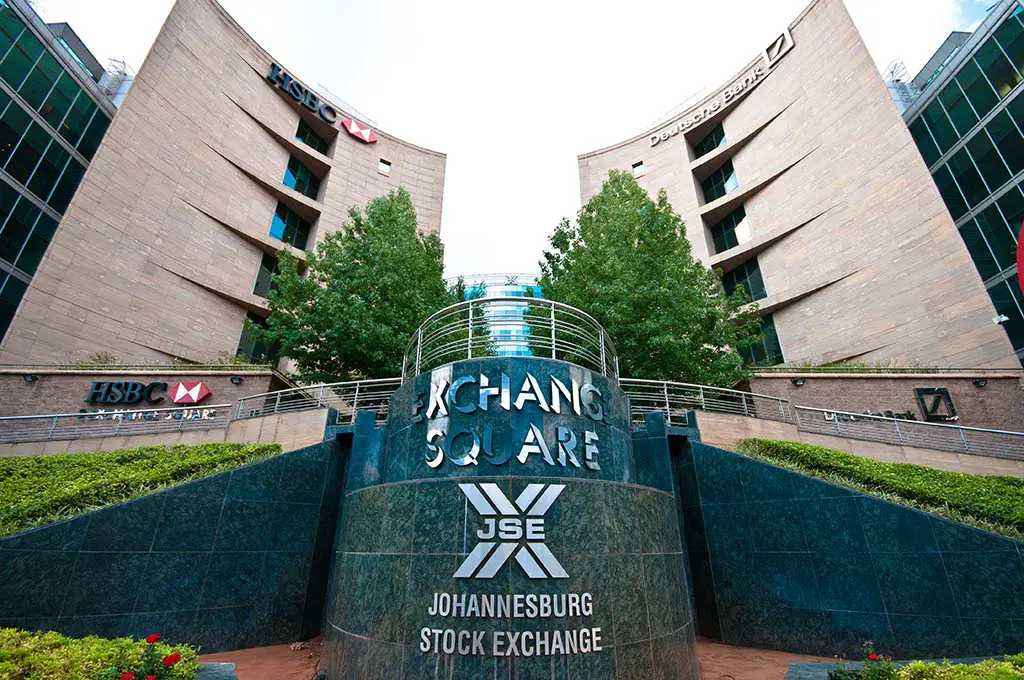 For a sightseeing trip, a visit to a stock exchange may not seem the obvious choice. It has to be said, for an astonishing sight though, that Johannesburg's Stock Exchange building makes. It certainly stands out from its much smaller, covered entirely in the glass more ordinary, neighbours. It is one of the famous monuments in Johannesburg. Whilst as a stock exchange the building is no longer used and is closed to the public, as you pass through the city it is still worth a look.
Address: Diagonal Street, Johannesburg, South Africa, ZA
7. Photo of the Nelson Mandela Bridge
Named after Nelson Mandela and opened on his 85th birthday, The statistics for Johannesburg's latest bridge are impressive. To build this monument of Johannesburg, it took two years to make and cost 38 million Rand. Some 1,000 tonnes of structural steel were used in its construction measuring 284 metres / 932 feet in length. The bridge is set to become the central landmark of a newly revived Johannesburg and links Braamfontein to Newtown.
Read More: Monuments of Chile
Address: Johannesburg, South Africa, ZA
8. Nelson Mandela Square 
At the centre of this square watches over visitors, a bronze statue of Nelson Mandela and locals alike as they enjoy its many shops, trendy cafes and restaurants. A number of performances and cultural events are also hosted here. It is now considered as the best monument in Johannesburg.
Address: Sandton, Johannesburg, South Africa, ZA
9. South-West Township (Soweto)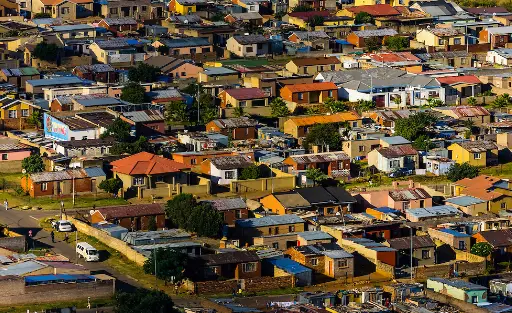 A tour of Soweto is a chance to really experience the city and the city's most infamous township. Find out about the townships and in the historic freedom struggle the role they played. It is counted in one of the most famous monuments in Johannesburg. As does Archibishop Tutu Nelson Mandela has a home here. As well as the traditional Soweto Shebeen, there are plenty of ordinary schools, squares and memorials to be seen. The safest and best way to see the area is an organised tour.
Read More: Monuments in Madrid
Address: Soweto, Johannesburg, South Africa, ZA
10. Post Office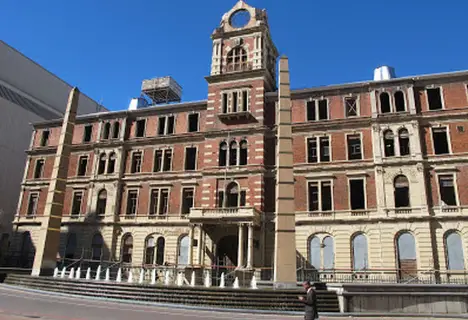 Johannesburg has relatively few old buildings and one of the popular monuments in Johannesburg. Built at the end of the 19th century, the former post office is one of them. The other is the City Hall. City Hall is still home to a few municipal offices, built in the Neo-Renaissance style during the early 20th century. On the meeting point of Rissik Street and Market Street, both old monuments in Johannesburg are conveniently located.
Address: Rissik Street, Johannesburg, South Africa, ZA
So far we have discussed the best monuments in Johannesburg, which contains the proper information regarding all the top monuments in Johannesburg. I hope you might have loved reading this article and if you love to know more about Johannesburg then kindly head to our other articles as well which will help you to get knowledge about Johannesburg.
The post Most Visited Monuments in Johannesburg | Famous Monuments of Johannesburg appeared first on World Tour & Travel Guide, Get Travel Tips, Information, Discover Travel Destination | Adequate Travel.