Synopsis: Recently IRCTC launched Mission Raftaar to reduce the travel time of passenger-carrying trains on busy routes by running the train at a speed of 160 kmph. Under this mission, IRCTC announced to cut down the Delhi to Howrah journey time by up to 2.5 to 3 hours. Get all the details of the Delhi to Howrah train journey here.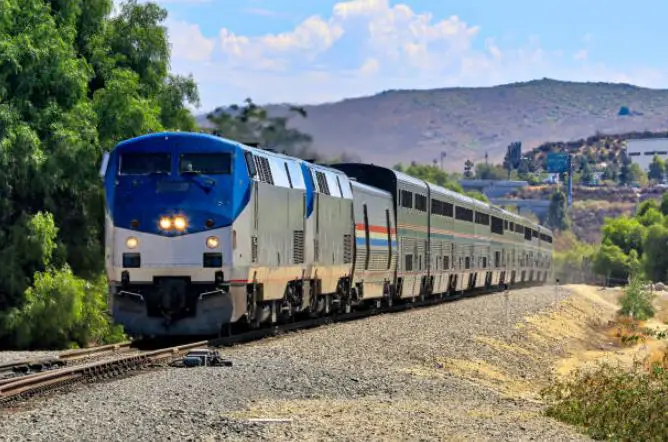 The Indian rail routes are the oldest rail route system in the world but with time it was demanding upgradation. To make inventive improvements in the rail network IRCTC introduces ' Mission Raftaar' that aims to reduce the travel time of passenger-carrying trains on busy routes. Under this mission, the officials are planning to run the train at a maximum speed of 160 kmph which will cut down the traveling time by up to a couple of hours.
As of now, IRCTC has announced plans to run its first train under Mission Raftaar on Delhi to Howrah route. It's been said that the new mission will cut down the Delhi to Howrah traveling time by roughly 2.5 to 3 hours. To achieve this, the train will run at a speed of up to 160 kmph. Though, steep curves on the track might pose a challenge in maintaining the constant speed. 
At this moment, the only fastest train running in India is the Rajdhani Express with a recorded shortest journey of 1,525 km in 17.5 hours in a single stretch. If we increase the speed of the train a little bit then it will cover the journey in less than 15 hours. 
80% of the population in India choose to travel by train rather than any other means of transport. But, due to busy routes and old railway networks, they have to experience delays in their journey. There are countless busy routes in India due to which passengers have to face a lot of delays to arrive at their destination. With Mission Raftaar, IRCTC officials are planning to reduce this traveling time and provide more comfort to the passengers. All bus routes across the country have been identified by the officials and soon they will start working on these routes.




They have started with the Delhi to Howrah route but soon they will start work on Delhi to Mumbai route which will reduce the travel time for this route by 2-4 hours. Besides, officials are planning to introduce new routes for freight trains as well which certainly reduces the decongesting of busy routes. 
Major highlights of Mission Raftaar:
The preparation of the tracks will be enhanced to stabilize the high-speed trains by fencing.

IRCTC will use automatic train protection technology and overhead equipment modification (OEM) to ensure the safety of the trains as well as passengers. Several developed countries are already using new technologies to increase stability. 

Presently, the recorded highest speed for a passenger train in India was 130 kmph but with Mission Raftaar officials are planning to increase the speed up to 160 kmph.
The post IRCTC launched Mission Raftaar to cut down the Delhi to Howrah train journey time appeared first on World Tour & Travel Guide, Get Travel Tips, Information, Discover Travel Destination | Adequate Travel.