Disneyland California was a brilliant and creative idea of Walt Disney, an American film producer, cartoonist, animator, and voice actor responsible for the creation of such characters like Mickey Mouse, Goofy, and Donald Duck and many great classic movies. Disneyland California opened on July 17th, 1955, the first of two theme parks in Anaheim, California are opened by Walt Disney, who built the Disneyland after being inspired following visits to different parks with his daughters. Here we will let you know the facts about Disneyland California. Since its original opening, Disneyland has expanded its size to include the Disneyland Park and Disneyland Resort in Anaheim, as well as Walt Disney World in Orlando, Florida, Disneyland Tokyo, Japan, Disneyland Paris, France, and Disneyland Hong Kong, China to discover more about it read further about the Disneyland California facts and history.
Interesting Facts about Disneyland California




1. Walt Disney had the idea regarding park for many years before it was built. He dreamed of the park being built on eight acres on one side of Burbank Studios in California but the  World War II put those plans on hold.
2. In the early 1950s, Walt Disney decided to go ahead with this plan after a survey found a larger and more appropriate site for his park.
3. Construction of Disneyland began only one year before it opened.
4. Walt Disney has designed five different 'lands' for Disneyland. These included Main Street, U.S.A., Adventureland,  Tomorrowland, Fantasyland, and Frontierland.
Visit: Beautiful Places in California
5. For opening day, $17 million Disneyland park had been prepared for 6,000 guests.
6. Disneyland California facts tell that On opening day, more than 20,000 uninvited guests in attendance on top of the 6,000 invited guests, and temperatures as high as 110 degrees Fahrenheit, food and drink ran out, wet asphalt trapped high heels and the Mark Twain Steamboat nearly toppled from a large number of passengers.
7. Disneyland recovered from its opening day disasters and went on to become a popular park for adults and children alike.
8. The opening event was covered and televised nationally by three of Walt Disney's friends, including Ronald Reagan, an actor and future United States President.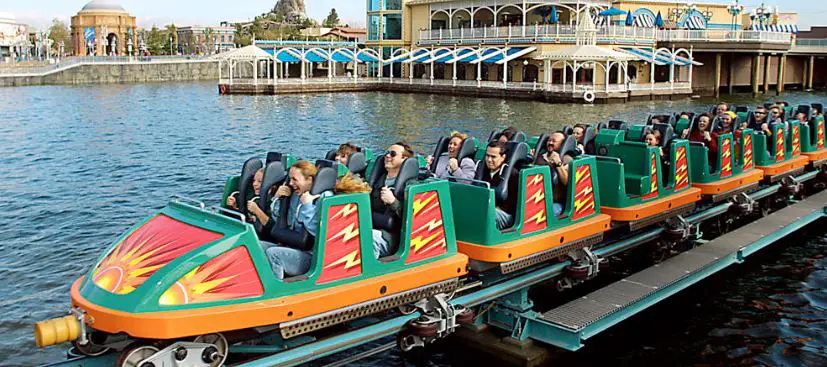 9. Early rides at Disneyland included Snow White's Adventures, Jungle Cruise, and Mr. Toad's Wild Ride. On an opening day already there were 20 rides to enjoy.
Get: Best Street Foods in California
10. Within 10 years of opening day, Disneyland California had greeted more than 50 million guests.
11. Disneyland is open year round, in 2013 alone it welcomed more than 16 million guests.
12. It was estimated that in 2005 Disneyland Resort employs more than 65,700 people.
13. In 1982 Disneyland dropped the individual ticket system for rides and offered the single admission for the unlimited rides and attractions.




14. In 1966, Walt Disney died at the age of 65. His legacy will likely live forever not only through his theme parks but due to his movies, and characters that have entertained the multiple generations.
Related Post:
Here we have provided Disneyland California Facts, which creates interest to know the history of California. If you are interested to visit Disneyland California, it indicates that you are planning a trip to California then read on my other articles as well because from there you will be able to get the best tourism places in California, restaurants in California and other related things as well and also share your views.
The post Explore the Disneyland California Facts and History appeared first on World Tour & Travel Guide, Get Travel Tips, Information, Discover Travel Destination | Adequate Travel.