There are a lot of places in Guangzhou to shop for various items but sometimes these numerous choices make it very difficult for what is best to buy in Guangzhou? Therefore you need a planned guide which suffices every range of product that might be useful and at the same time have the classy look so that it can be easily bought for presents. Therefore I present you top 10 things to buy in Guangzhou that are super classy and affordable.
List of Things to Buy in Guangzhou
1. Cantonese Embroidery
Accessories are the best transportable items that a lot of people love to shop during their travel journeys. Similarly, you can find the best-embroidered items influenced by Cantonese culture in Guangzhou. These are the best souvenirs to buy in Guangzhou due to their popular vibrant, bright colours, vivid patterns, and creative ideas that can embellish your style even more. You can get almost every possible accessory ranging from anklets, bracelets, necklace and so on embroidered with these styles. You will get the best of these embroideries over various items at Guangxi Zhuang, located in No.100 Yuehua Road, that is even specialized in selling Cantonese embroidery all around the world.
2. Jade Sculpture
The whole Chinese culture has been mesmerised from jade items from a very long time dating back to the time when burial clothing for emperors was also made by jade. Now you will see the pendants that numerous Chinese wear are made of this green, shiny material. Whenever you struggle with what is famous to buy in Guangzhou? Then just explore the varieties of jade bracelets, jade rings, and jade earrings you will easily find your favourite match. Many people decorate their houses or offices with jade paperweights, figurines, and vases that are another popular way to renovate your house with very little expense. You can buy the best-quality jades from Burma and Yunnan Province in Guangzhou.
Discover: What Guangzhou is Known For
3. Chinese Tea
Who will leave the most popular thing to buy in Guangzhou China? That is considered as the best Chinese beverage drink all around the globe. They grow thousands of varieties of Tea that soothes every kind of person and the numerous flavours provide a huge range to choose and try between tonnes of flavours. The Langfang Tea Market must be a wonderful place for you to choose any kinds of tea, including black tea, green tea, bitter tea, Pu Erh tea, Tie Guan Yin, flower tea and so on. 
4. Herbal Medicine
Along with the tea you can find a lot of herbs that hold a very significant medical use and have been inherited from Chinese ancestors actively throughout the generations. These are very helpful in a lot of small medical problems such as sore throat, headache, back pain etc. all of these problems charge us way more money than urban cities but you can easily cure them through such medicinal herbs. As in southern China, visitors can try picking up some herbs at a very reasonable price. If you are interested, for catching up on the best herbal tea to buy in Guangzhou you can go to Qingping Market, which is one of the largest Chinese herbal medicines market in Southern China.
Visit: Famous Foods of Guangzhou
5. Shoes
It might be surprising to you but China makes more shoes than any other country while about 1/3 of the world's shoes are made in Guangdong(Guangzhou is the capital of this city in China). You can find the best things to buy in Guangzhou which are even locally made. These authentic shoes can be found at very cheap prices here. Generally, people spend about 150 to 200 RMB (about 20 or 30 USD) for a pair of shoes here only that might sell for two or three times or more in the US or any other urban country. Therefore, take profit of this spectacular deal for having the best stylish shoes at very affordable prices.
Read More: Route to Reach Canton Tower Guangzhou
6. Electronics and Electrical Appliances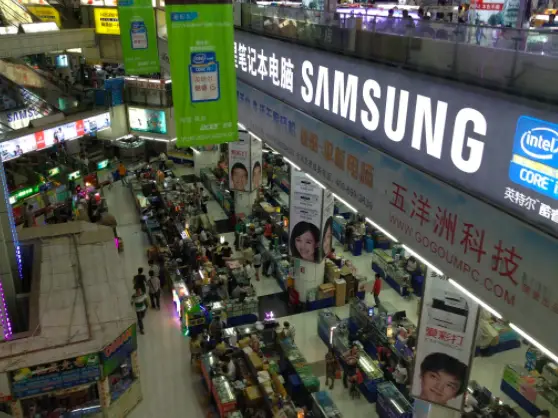 This city is famous for manufacturing the top electrical appliances that are available in the tech-hubs where gadget geeks love to spend their whole time. You can crack an amazingly cheap deal for the audio-visual products, communication equipment, household appliances, lighting products and so on in Guangzhou. There are a lot of places for trying out these items when you can't figure out What to buy from Guangzhou? If you are really influenced by the latest tech gadgets then you can explore the Electrical Appliance Market, Xing Zhi Guang Market and Stage Appliance Market for finding the best electrical items.
7. Liquor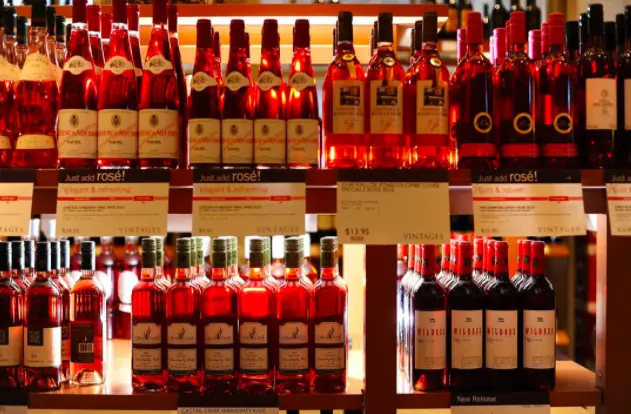 Guangzhou has an ancient tradition of making rice liquor at home. Well, these are now accepted by large scale fermentation beverage companies who manufacture them in the same old fashion via fermenting them in old wooden cellars. Recently, the liquor has become available in a limited -edition bottle which is the perfect thing to buy in Guangzhou especially for committed drinkers. You can even gift them as the limited edition bottles are sometimes moulded in the distinctive hourglass shape of Guangzhou's tallest skyscraper. The liquor has a strong peachy aroma that you will get if you buy from the oldest drink producer Luzhou Laojiao who has been making liquors since 1573.
Read More: Water Parks in Guangzhou
8. Prosciutto
These are the regular snacks in a lot of countries where people preserve the meat to enjoy them as dried chips that are mixed with various other sauces and meals as a flavour enhancer. But you can never find the exclusive flavours of Cantonese Prosciutto only in Guangzhou that are really tasty and crispy. The resulting Prosciutto of various meats such as pork, beef or lamb is wildly popular in Guangzhou. This is definitely a must-buy thing in Guangzhou that is really delicious when thinly sliced and served with a variety of rice dishes.
9. Clothing
The best and easy items you can look for anywhere in the city are the traditional clothing market that is always up to date with the latest trends and fashion symbols. They provide their customers with the most fashionable clothes in Guangzhou. Moreover, diversified clothes at different price levels are also provided to meet customers' needs which is the plus point for every shopping freak. You might not be able to set your mind about what to buy from Guangzhou China? But the market sellers can easily make you buy one with their smart selling skills. The wholesale markets are very famous in Guangzhou usually favoured by customers who want to buy clothes in bulk at lower prices. As the more clothing one buys, the bigger discount one will get. You can find the best bulk of clothing near the Guangzhou Railway Station, where many wholesale markets are situated.
10. Olive Stone carving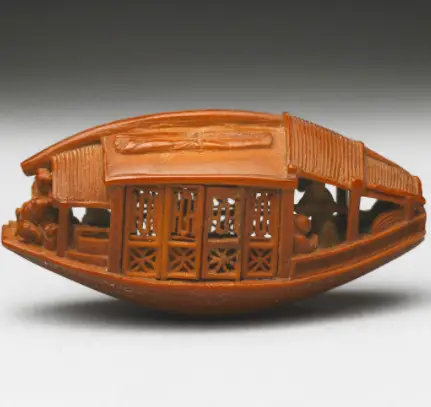 If you have no idea what souvenir to buy in Guangzhou? That might look very expensive and classy in your home decor. Just try these carved home decor where they choose perfect olive stones that are carefully dried for a minimum of five years to ensure that they will not crack or split. Then an intricate carving on these small olive stones is carried out by various skilled craftsmen who have been skilled from many years and some might have gained it as a rich heritage from their families.
Visit: Famous Monuments in Guangzhou
Hope you liked these top 10 things to buy in Guangzhou, China that is super classy and cheap for any traveller. You can decorate your houses and yourself with all the best things to buy in Guangzhou that range from shiny jade ornaments, beautiful embroidery till the stylish clothes that match up every latest trend across the country. So follow up the above-mentioned list and ping us in the comment section below if you got something new from this incredible city of China.
The post What to Buy in Guangzhou China?| Best Things to Buy in Guangzhou appeared first on World Tour & Travel Guide, Get Travel Tips, Information, Discover Travel Destination | Adequate Travel.