Synopsis: A tunnel built more than 100 years ago is now open to the public, allowing visitors to enjoy a unique view of the grounds and learn about a power station that once stood in the area.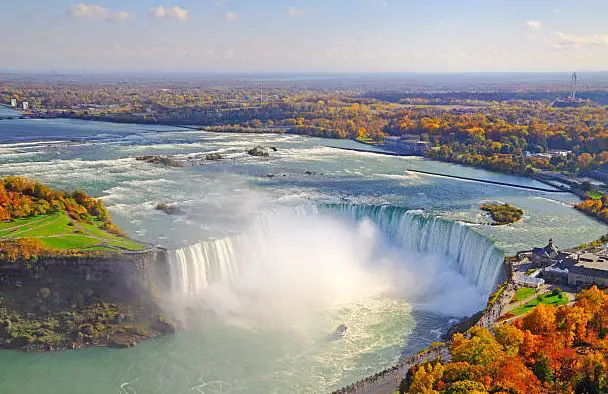 Niagara Falls is one of the best places to visit in New York. Every day, millions of people travel from all over the world to see the breathtaking scenery of this fall. From regular tourists to famous people from around the world, has become a fan of Niagara Falls.
Unexpectedly, a tunnel that was constructed over a hundred years ago is now open to the general public. Thanks to the tunnel, visitors will be able to see the grounds in a new and interesting light and learn about the fascinating history of the power plant that once stood beneath the area.
Reportedly, a tunnel measuring 2198 feet in length that was built in Canada over a century ago has just been opened to the public as a showcase of the incredible scale of the technical feats.
If we believe reports, this power station was in operation from 1905 until 2006 and has helped the locals divert water from the mighty Niagara river. This water is further used to operate large generators that electrify regional industry. The water from the fall is also used in Buffalo, a nearby Great Lakes port city known as the "City of Light."
Reports say that a glass-walled elevator takes tourists to the tunnel, where they can go through the area under the power plant to get to a place where they can see the beautiful scenery of Niagara Falls.
Also, it's interesting to know that the power plant was built in 1905 on the Canadian side of the Niagara River. This power plant has hidden decks inside it where visitors are allowed to go, and there they learn how the people kept it running for more than a century.
The post A tunnel under Niagara Falls reopens to the public after a century appeared first on World Tour & Travel Guide, Get Travel Tips, Information, Discover Travel Destination | Adequate Travel.