Kyrgyzstan is considered as one of the most beautiful countries in Central Asia. Our list of top ten cities to visit in Kyrgyzstan includes beautiful Tien Shan mountain range occupies 90% of portion, lush valleys and thousands of crystal-clear alpine lakes. Kyrgyzstan will charm hikers and nature lovers from all over the world because it is a pristine mountainous country.  It's a country with a nomadic culture that still preserves and values centuries-old nomadic traditions. The cities of Kyrgyzstan are Soviet planned with a diverse population and some modern buildings.  It's these contrasts that make the country such a rewarding one to travel within.  Read here full detailed article on best cities in Kyrgyzstan: 
List of Famous Cities in Kyrgyzstan
1.Bishkek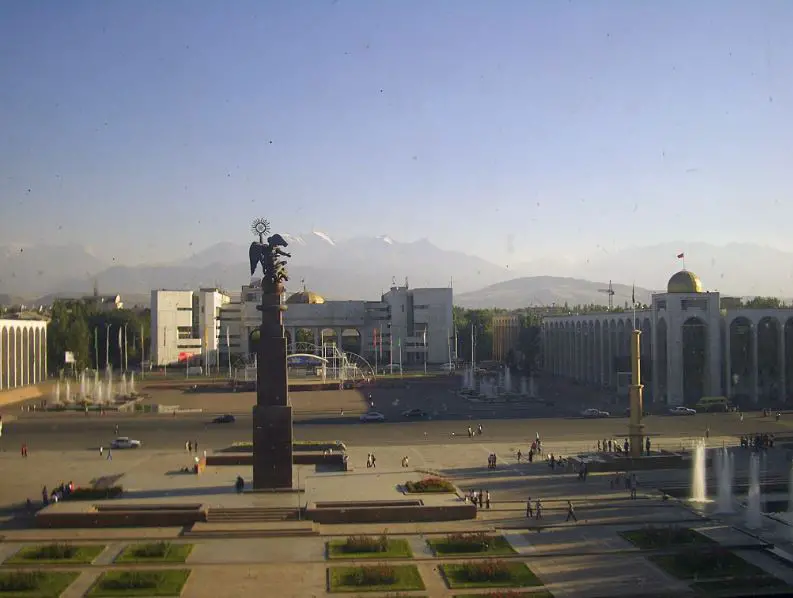 Bishkek is the capital city and one of the largest cities in Kyrgyzstan.  You will love to see here a variety of eating places from traditional Central Asian dishes to international cuisine and fast food. A Bishkek city tour will reveal the nomad, modern and Soviet influences on the development of the country. You can take a city round in many green alleys, shop in bazaars for local produce and its many statues in this city to make your way around the city and gives you a royal feel.
Read more: Top Cities in Laos to Visit
2. Burana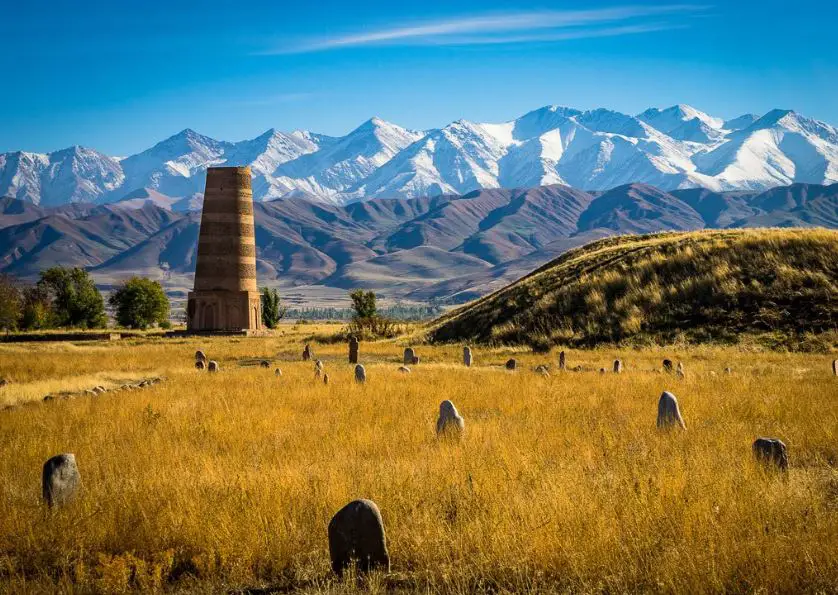 Burana built-in the 11th century and it was once part of a flourishing Silk Road city called Balasaghun. It is known as one of the popular cities in Kyrgyzstan. Sadly, an earthquake in the 15th century destroyed the top half of the tower.  Today it stands just over 20 meters high and you can even climb up it! Near the tower, you can also take a look at the small museum and have a look at some ancient stone carvings known as balls.
3. Osh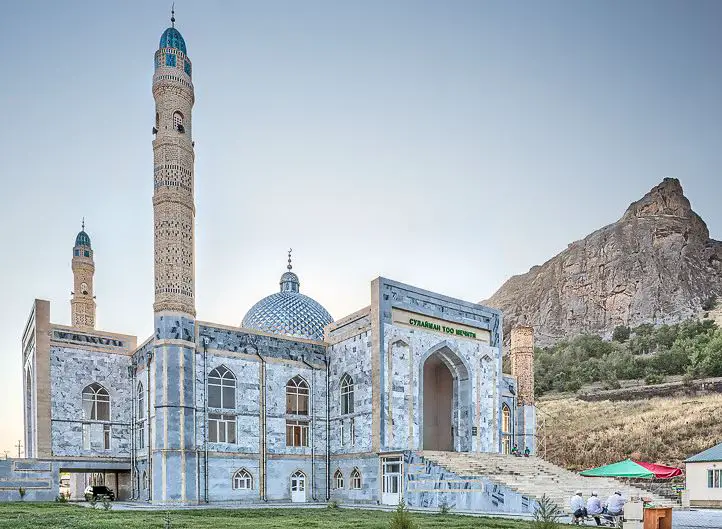 Osh is one of the oldest cities in Kyrgyzstan, celebrating its 3000th anniversary in 2000.  It lies in the heart of the fertile Ferghana Valley.  The center of the city is occupied by Sulaiman-Too. You will see here in this beautiful city in Kyrgyzstan women sliding down stones because it is her belief that this practice will increase their chance of giving birth to healthy children.  This is a perfect example of the longstanding traditions of the Silk Road. This amazing road combines pre-Islamic, Islamic, local and prehistoric beliefs into one holy site. The local pronunciation of Solomon is Sulaiman. It is used to said that the throne of Solomon was once located on this beautiful long-standing mountain; some legends go so far as to say that he was buried there. Another important site in this best city to visit in Kyrgyzstan is the 16th-century mosque of Babur, the founder of the Mughal Empire.
Read more: Major Cities in Jordon
Read More: Monuments in Kyrgyzstan
4. Karakol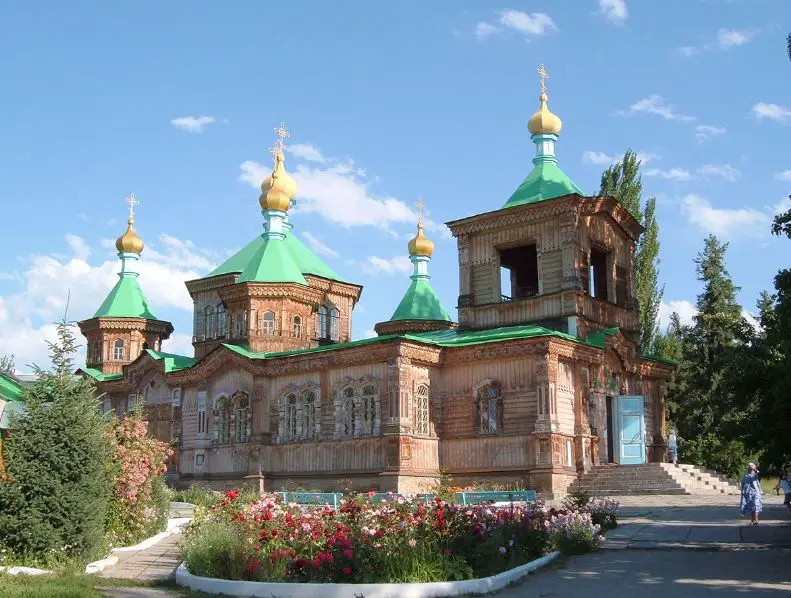 Karakol is known as the administrative center of the Issyk-Kul region and one of the major cities in Kyrgyzstan. However although it isn't located right on the shores of the lake, it's easy to make day trips to the lake or to the nearby mountains.  It became a strategic point separating the Russian Empire from China in the 19th century and an important Russian military settlement was established there in 1869.  It also attracted Chinese Muslims fleeing oppression in China. Dungan Mosque and Karakol's Orthodox Church shows the two important events of history.
5. Tokmok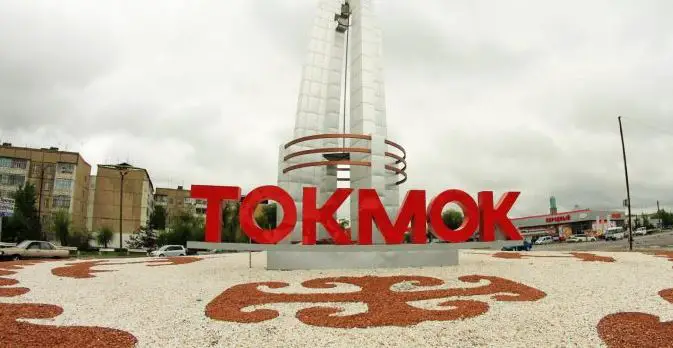 Tokmok is considered as one of the fifth biggest and famous cities to visit in Kyrgyzstan. This city lies at an altitude of 816 meters above sea level.  Between 2004 and 2006, it had served as the Chui Province's administrative center. The Chu River and the Kazakhstan border exist close to Tokmok.
Read more: Major Cities in Kiribati 
6. Jalal-Abad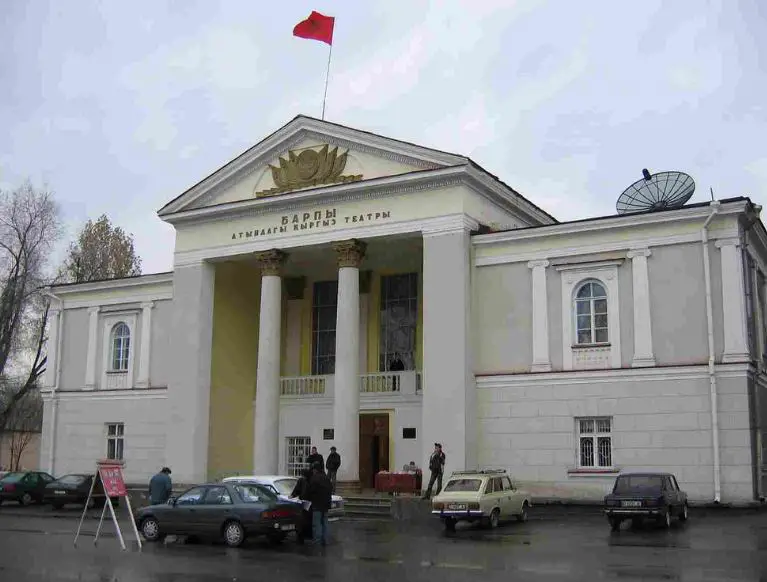 You'll probably need to change vehicles in the leafy, laid-back spa-town of Jalal-Abad if you're transiting between Osh and Kazarman or Arslanbob. There are no real sights in the city itself; Although it's Kyrgyzstan's third-largest city. This best city in Kyrgyzstan offers details on villages nearby. You will find almost everything of use to travelers is within 10 minutes' walk of the central bazaar.
7. Kara-Balta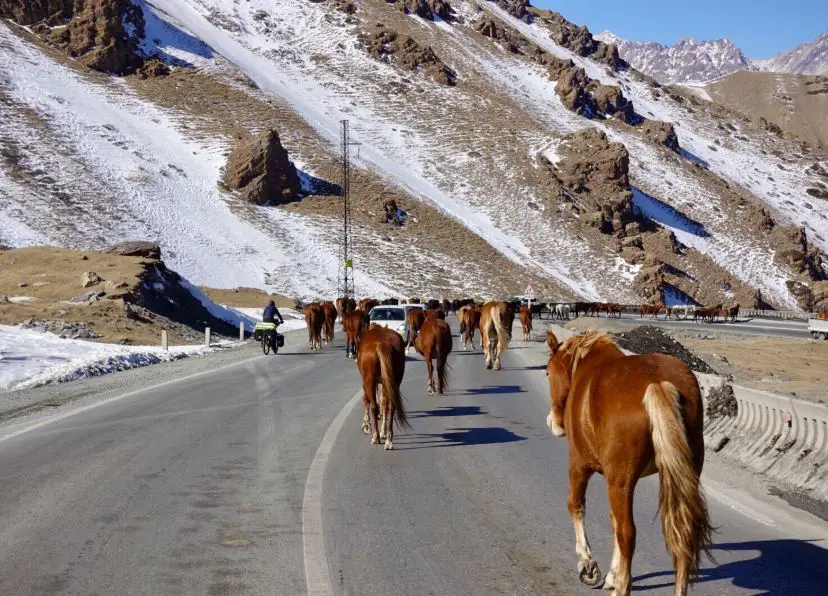 Kara-Balta is the Jaiyl District's capital. This beautiful city in Kyrgyzstan located in Chuy Province.  The city is 62 km to the west of Bishkek just on the Kyrgyz Ala-Too's northern slopes.
Read more: Major Cities in Jamaica 
8. Jyrgalan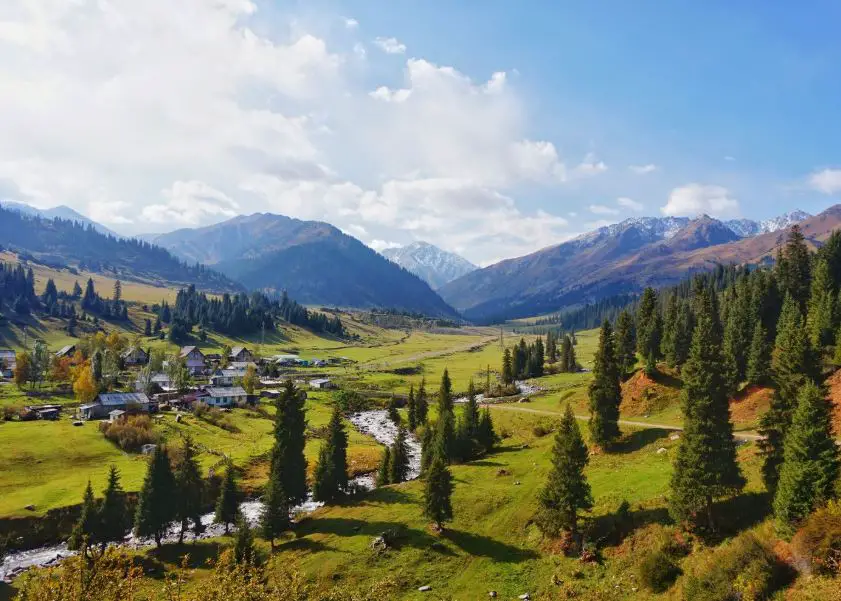 Jyrgalan, the top city in Kyrgyzstan was founded as a coal-mining village but after some years it became ecotourism base, welcoming little Jyrgalan is equally attractive for insight into Kyrgyz village life and is also a launching point into the mountains. This mountain starts just outside your guesthouse door. Come for a few days, linger for a week, and before you know it you're basically a local.
9. Naryn 
Naryn is an excellent place to hook up with other summer travelers to ride-share on crossing the Torugart Pass to China. This popular city in Kyrgyzstan wedged into a striking canyon.  Visiting Tash Rabat Caravanserai, heading across the very rough road to Kazarman (for Osh) or heading up either of two more-adventurous routes to Son-Köl. It's also the point of interest for tourists across the region horse riding, bike trips or hiking galore.
Read more: Major Cities in Spain
10. Cholpon-Ata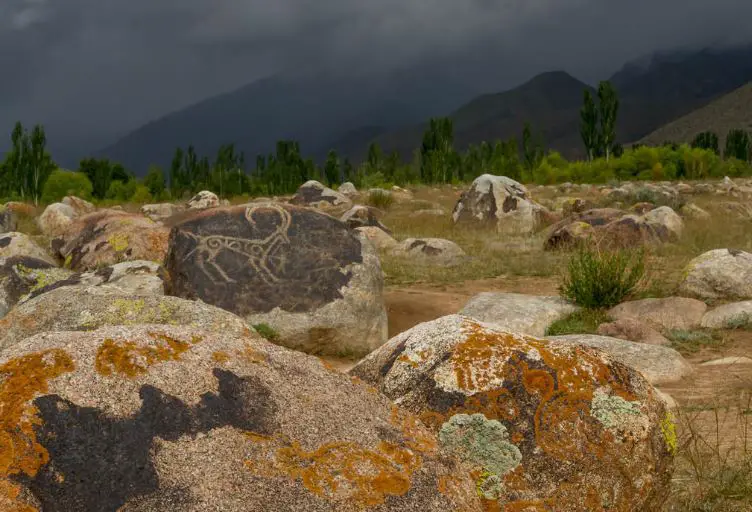 A list of top 10 cities in Kyrgyzstan is incomplete without Cholpon-Ata. It awakens from its long off-season slumber to become the epicenter of an improbable northern Issyk-Köl beach scene in mid-summer. By the day there are tanning bods, zipping jet skis and ice-cream licking tots; by night it's open-air cafes, thumping discos and young lovers breaking social mores. Most of the visitors are wealthy Kazakhs and Russians, joined by members of the Bishkek glitterati. With a major cluster, 10km east at Bosteri Most of the swankier resorts is hidden away on exclusive beaches a considerable distance from Cholpon-Ata where you'll also find a roller coaster and Kyrgyzstan's biggest Ferris wheel.
The land of natural beauties, mesmerizing sites, modern shopping malls and major cities in Kyrgyzstan are waiting for you. What are you waiting for? Plan your vacation to Kyrgyzstan and discover this peaceful, peace-loving and beautiful cities in Kyrgyzstan.
The post 10 Best Cities in Kyrgyzstan to Visit | Major Cities in Kyrgyzstan appeared first on World Tour & Travel Guide, Get Travel Tips, Information, Discover Travel Destination | Adequate Travel.