Synopsis: The huge rock statues in Chile which are marked as a UNESCO World Heritage Site have now opened for tourists after two years of the Covid-19 outbreak. Now people all over the world can visit this place without any restrictions, except for some Covid-19 norms.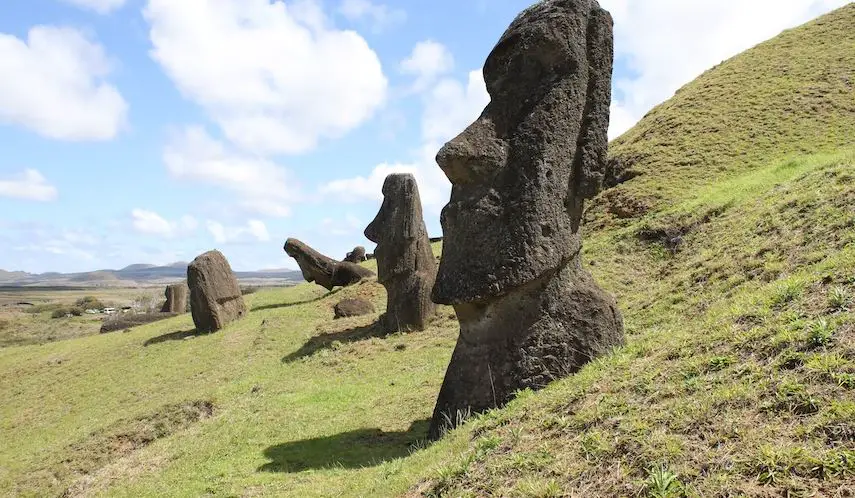 After remaining shut down for over two years, the famous UNESCO World Heritage Site, Easter Island has now finally opened for tourists from around the world. Last week, on Thursday the island welcomed the first set of tourists visiting after closing its gates due to the Covid-19 outbreak. 
Spread across 3149 kilometers, this small island is the home of hundreds of stones spread across the island. The best part about this famous monument in Chile is that it shows the centuries-old culture and sculpture artists from the island. The inhabitant of the island carved these statues centuries ago. 
These huge stone statues attract thousands of visitors per year making them one of the most visited heritage destinations in the world. People around the world visit this place and witness the magnanimous statues that are displayed in the open. 
The Mayor of Easter Island, Pedro Edmunds said "It (Easter Island) is the biggest open-air museum in the world). He further added that now is the right time to open the gates of the island for the tourists after 868 days. However, the main focus of the authorities is to keep the visitors safe which is why they want everyone to follow the travel guide in Chile. 
Edmunds said, "We've learned what the pandemic is about and know how to take care of ourselves." 
They have led out some guidelines for the tourists visiting Easter Island to restrict the risk of the Covid-19 outbreak. The guideline includes a Covid-19 negative certificate for visiting the site, PCR negative test report not older than 24 hrs, and a vaccination certificate. Overseas travelers need to take a rapid antigen test once they arrive at Easter Island. Make sure that you take all these reports with you for verification. 
The post World Heritage Easter Island opens after two years of Covid appeared first on World Tour & Travel Guide, Get Travel Tips, Information, Discover Travel Destination | Adequate Travel.