There are a lot of Japanese cultures which can easily attract your attention to buy their merchandise in which you can spend much more than your budget. To avoid such imbalance of expenditure over various trips you can look up to this list of famous things to buy in Osaka that are not only classy and adorable but serve as one of the top suggestions for what best to buy in Osaka, Japan?. So follow this small list of 10 items to buy in Osaka that is super trendy and perfect for taking back home.
List of Things to Buy in Osaka
1. Keshimochi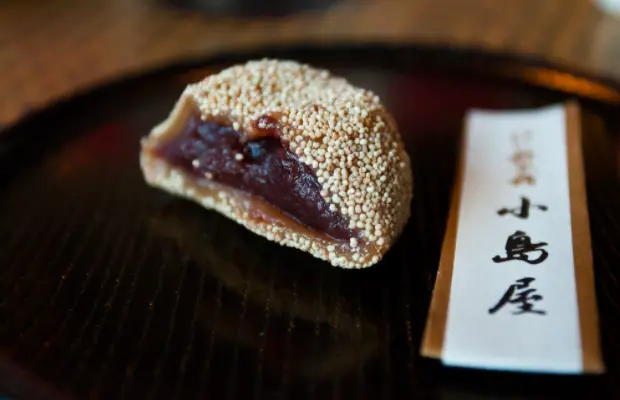 Mochi is one of the favorite sweet snacks of Japanese kids which you can also take back home. This is one of the top souvenirs to buy in Osaka which is also known as Sakai in Osaka southern. These are soft chewy rice cakes with red bean paste filling and are covered with poppy seeds. You must try out the local Keshimochi sweets offered at the Kojimaya store which is in this business continuously for 300 years.
2. Pon Pon Japan 
Osaka is one of the famous city in Japan where you can get the latest of everything. Therefore this traditional rice confection in Osaka has many flavors such as maple syrup, almond coffee, strawberry milk, blueberry milk, and matcha. All of these things to buy in Osaka are very famous among the travelers who sometimes buy them due to their cute packaging also. You can find it in the Takashiyama department store, Hankyu Umeda, or other souvenir stores in Osaka.
3. Matcha Sweets
Matches are basically finely ground powder of specially grown and processed green tea leaves that are used in myriad ways to provide this popular matcha flavor. So if you wonder what to buy in Osaka? then try out the matcha flavored foods, sweets or snacks out of which Kit Kat with matcha flavor is most famous among the foreigners. The matcha cream cheese is so delicious that it instantly melts in your mouth.
Read More: Amusement Parks in Cancun
4. Osaka Petit Banana
For all the snack lovers Osaka is like a heaven where you can get almost every item in small packaged forms that you can take back home or try instantly. These are Banana flavored cakes that are extremely fluffy, soft and light along with a custard cream filling that is packed into a perfect bite-size per piece. Therefore if you can't decide on any takeaway snack these are the best things to buy in Osaka for the longer delicate experience of Osaka's food.
5. Batondor Glico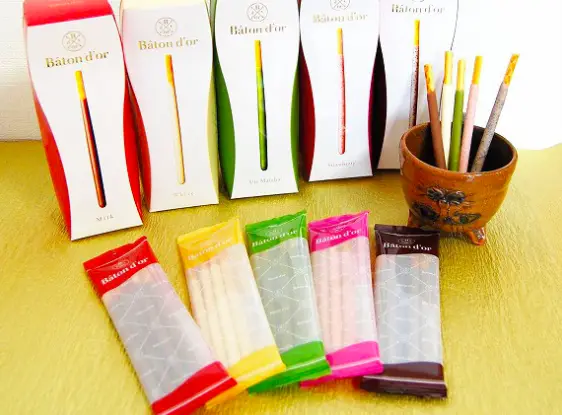 Another most popular sweets in Osaka, don't get a sugar rush even the regular sweetness of these snacks is very mild that you won't even recognize. Bâton d'Or is made from dough kneaded with butter that is later turned into thin sticks over which different flavors of batter are coated. These sticks taste just like cookies, only their shape is easier to carry instead of messy cookies. The stick consists of various flavors you can choose from, such as milk, chocolate, strawberry, apple, butter, matcha, coffee and cinnamon making this a thing you must buy in Osaka especially whenever you are traveling.
Read More: Water Parks in Johor Bahru
6. A Lucky Cat Charm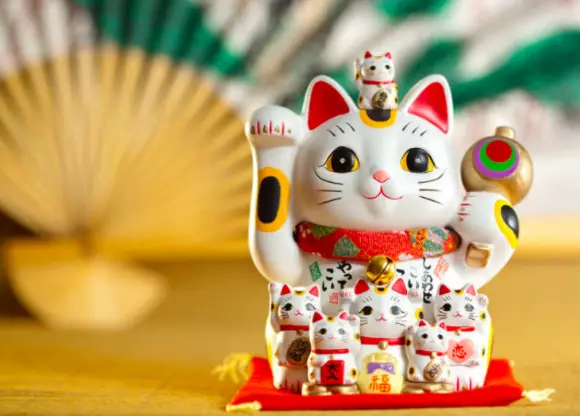 No wonder how much you believe in lucky charms but these cute cats are super adorable even if you remove the cultural notion with these lucky cat souvenirs called "Maneki Neko" in Japanese meaning "inviting cat".When you are thinking What is good to buy in Osaka? Then you can definitely choose these cat sculptures in which usually one paw is lifted. If it's the right paw, the cat means to bring in money. If they're lifting the left paw, it means they will bring you good luck. So choose your type and give it with the best pleasure.
7. Billiken
These are statues of a famous figure created by an American artist of a small boy who is sitting with his big feet out, which you can rub for good luck! Although he was actually created by an American, he is quite popular in Osaka and was enshrined in many places. Due to such fame, you can get a lot of top souvenirs to buy Osaka influenced by this figure.
8. Fake Food
Enough with the real foods, let's talk about the fake ones. Well, they are of no use when you are hungry but a perfect trap to play with someone who is being hangry. These famous things to buy in Osaka look as good as the real foods and it is considered as art here. Recently it has become a very famous tourist spot even for foreign tourists to try out their own fake food as some stores even teach you how to make some of these fake foods.
9. Swords and Ninja Stars
For all those ninja fans out there along with your kids, you can buy the top ninja and samurai themed goods here in Osaka, from their souvenir section of Osaka Castle at Kyobashi. There are a wide variety of swords and ninja stars from traditional-looking ones to modern-looking ones at a wide range of prices. These are some of the best suggestions if you are wondering about What to buy from Osaka Japan? that can make your kids face glow like a lantern.
Visit: Best restaurants in Tokyo
10. Randoseru 
For those family guys who are fed up with buying bags for their small kids who always end up damaging them in their school fights. Well, recently the Japanese elementary school children carry these beautiful leather backpacks called Randoseru, which they will use throughout their primary school years. These bags are gaining a significant amount of attention among foreign visitors. Hence these are some of the best things to buy in Osaka for your kids especially.




Hope you enjoyed these top 10 things to buy in Osaka that are fully affordable as whenever you wonder what is cheapest to buy in Osaka? You can easily follow up as a par list which will provide you with intricate items from every section that you can eat and take back home. Follow our other blogs for more engaging info like these and comment in our sections below about what more you would like us to write about.
The post Top 10 Things to Buy in Osaka Japan | What Souvenirs to Buy in Osaka appeared first on World Tour & Travel Guide, Get Travel Tips, Information, Discover Travel Destination | Adequate Travel.