Osaka is a magnificent metropolis unlike any other though often compared to its big brother Tokyo. The monuments in Osaka are worth appreciating and visiting. Renowned for its food (the Japanese call it "the nation's kitchen") and neon-lit nighttime entertainment districts, the city is also home to picturesque parks, traditional temples, a castle and tallest buildings in the country. Here is a list of the historical monuments in Osaka you simply can't miss during your next visit.
List of Monuments in Osaka
 



1. Senko-ji Temple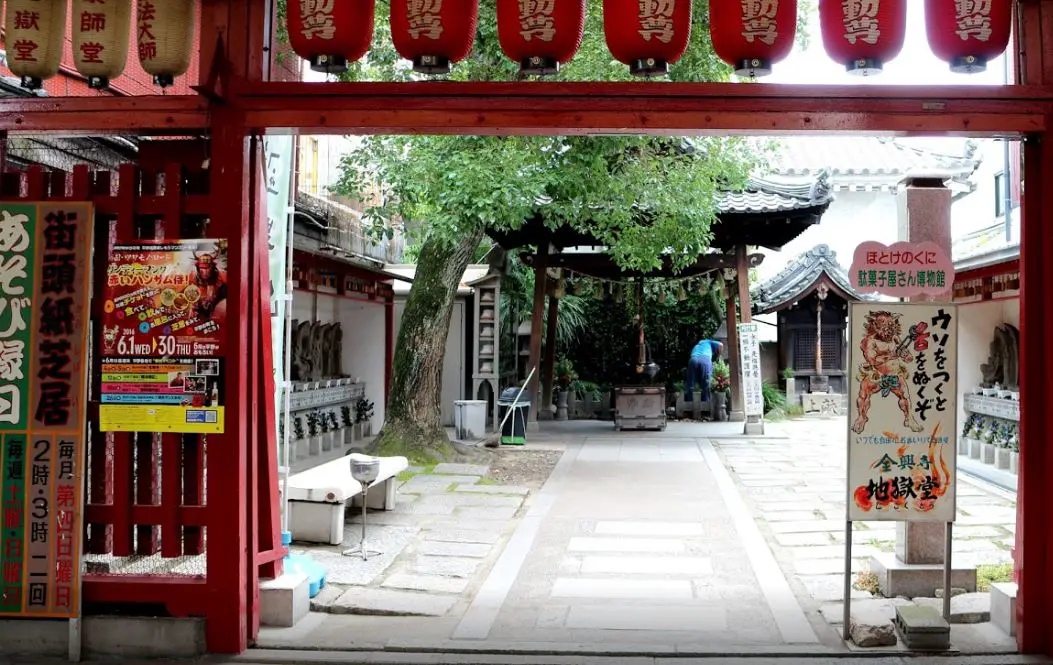 This is probably the most interesting among the temples and one of the old monuments in Osaka. The idea behind this temple is that parents used to bring their naughty kids to this temple and pray for them. On the surface it doesn't look all that special. It's only when you read a sign up close saying 'I will rip your tongue out', that things become interesting. Inside are assorted demon statues, Yama (lord of the dead),and other creepy images,you would see.
Address: 4-12-21 Hirano Honmachi, Hirano Ward, Osaka, Osaka Prefecture 547-0044, Japan.
2. Kitamido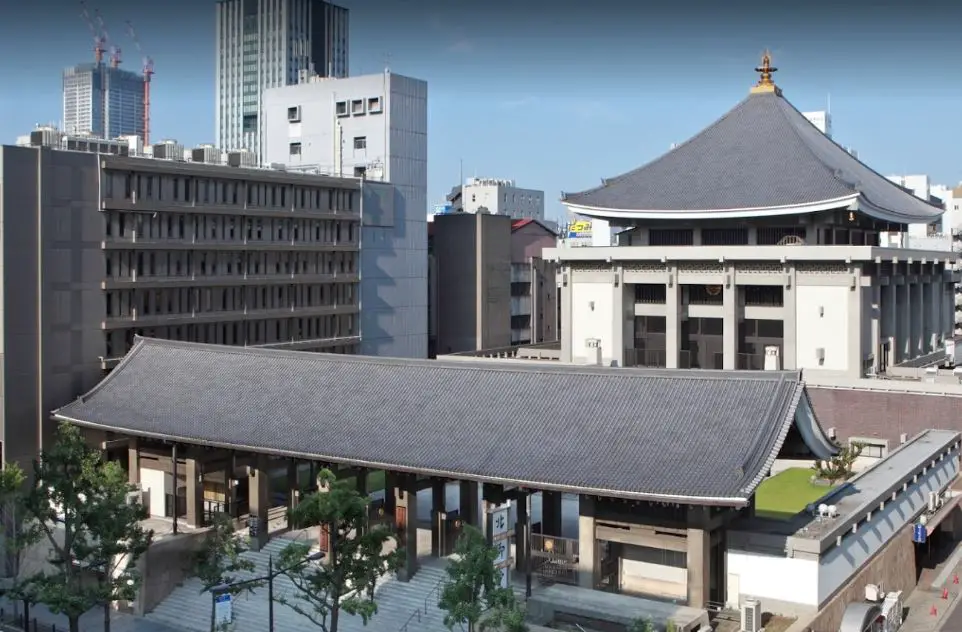 This religious monument in Osaka has had quite a tumultuous history. Built-in the 15th century, it quickly grew in size, attracting the attention of those who saw its military-strategic potential. Under Hideyoshi the temple was split into two, each becoming a magnificent building in charge of its own sect. WWII burned them both down. The temple you see here today is their successor.
Address: 4-1-3 Honmachi, Chuo Ward, Osaka, 541-0053, Japan
Read More: Best Foods to Eat in Osaka
3. Mermaid Statue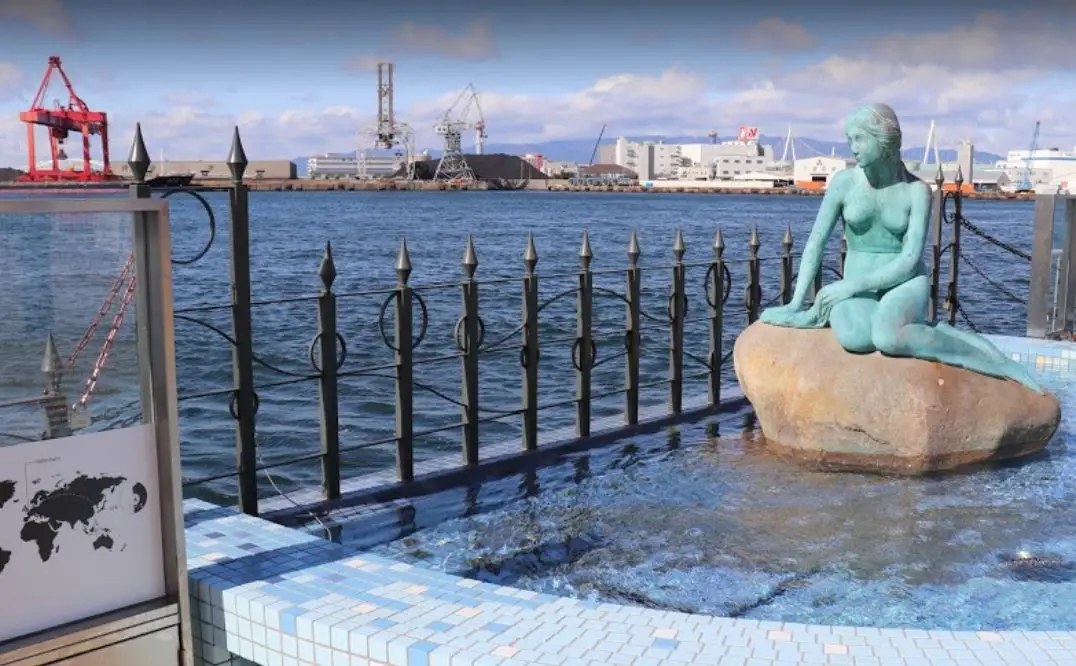 Osaka is all about offering simple things hidden away in plain sight and Mermaid Statue at Osaka Bay is one of such gems. The statue is a replica of the famous tourist attraction in Denmark and the gift from Karlsburg Company of Denmark. The statue is illuminated with artificial lights at night and it is located at the sunset point near Kaiyukan. Do stop by for some time here if you are in the city you must-visit the monument in Osaka.
Address: 1 Chome-1 Kaigandori, Minato Ward, Osaka, Osaka Prefecture 552-0022, Japan
4. Watanabenotsu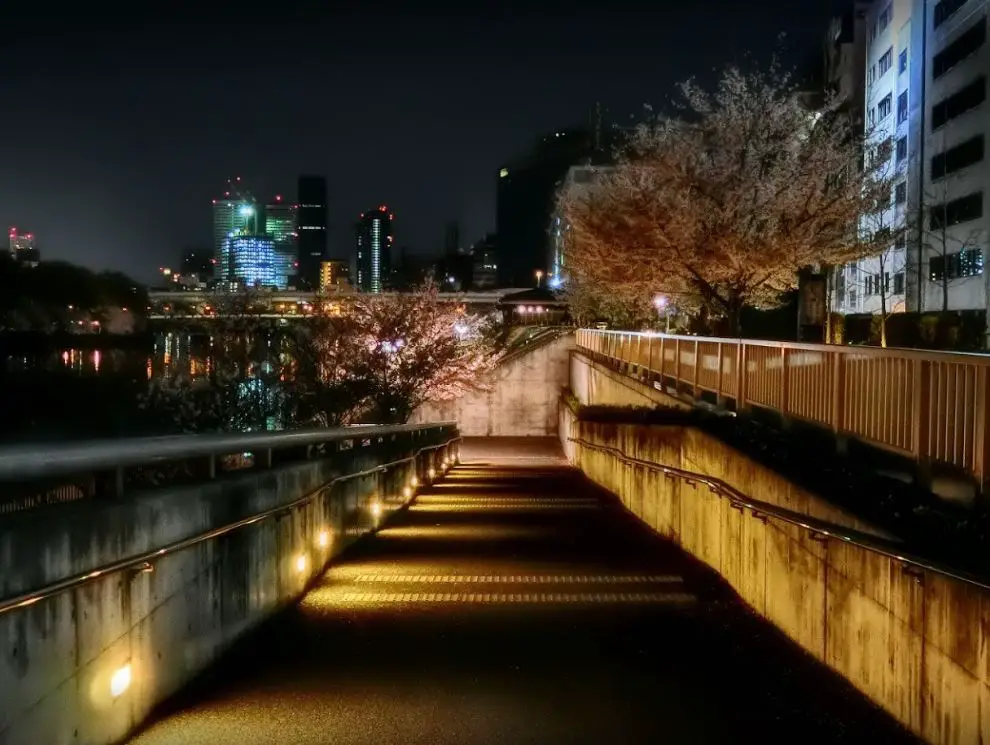 Watanabenotsu is a place of religious and historic importance in Osaka. It is located on the ancient road of worship and gives you a glimpse of old days when worshippers used to land here. It was a popular place in the late Heian period. Today, you will find a small monument with an information board overlooking the on River. It is counted in one of the ancient monuments in Osaka.
Address: 1-17 Kitahamahigashi, Chuo Ward, Osaka, Osaka Prefecture 540-0031, Japan
Visit: Best Theme Parks in Osaka
5. Osaka Castle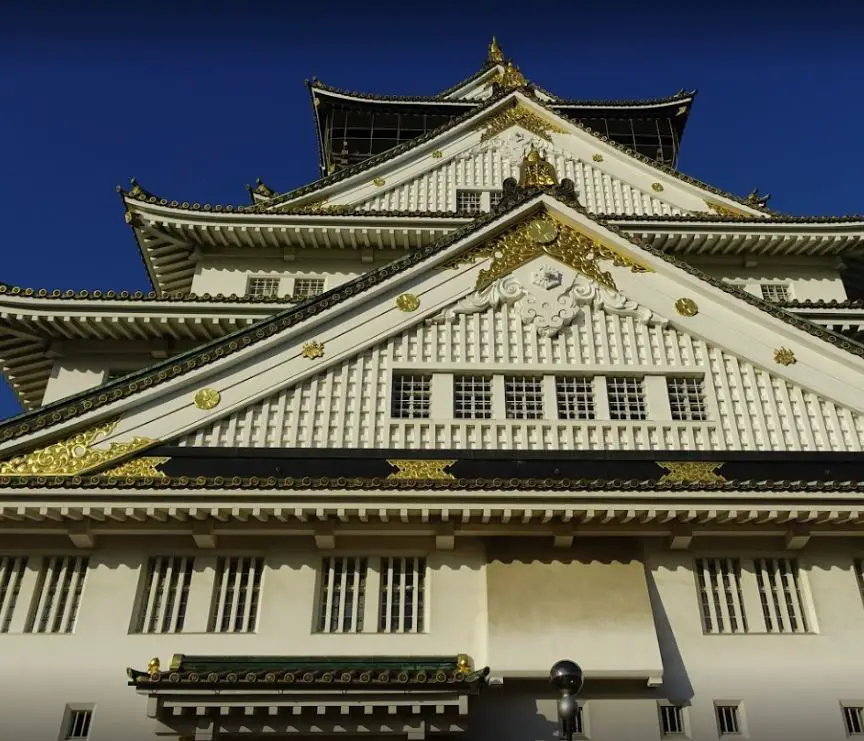 Toyotomi Hideyoshi built this beautiful castle in the late 16th century. Very few know that it is a legendary unifier of Japan after crushing his foes and bringing the feudal lords together. This iconic Japanese monument is famous for its massive granite stone walls. From the observation platform, the eight-story keep offers wonderful views and dedicated to the life and heroics of Hideyoshi, the rest of Osaka Castle houses a museum. There is still plenty to see despite the fact that the explanations are in Japanese.
Address:  Osakajo, Chuo-ku, Osaka, Japan
6. Floating Garden Observatory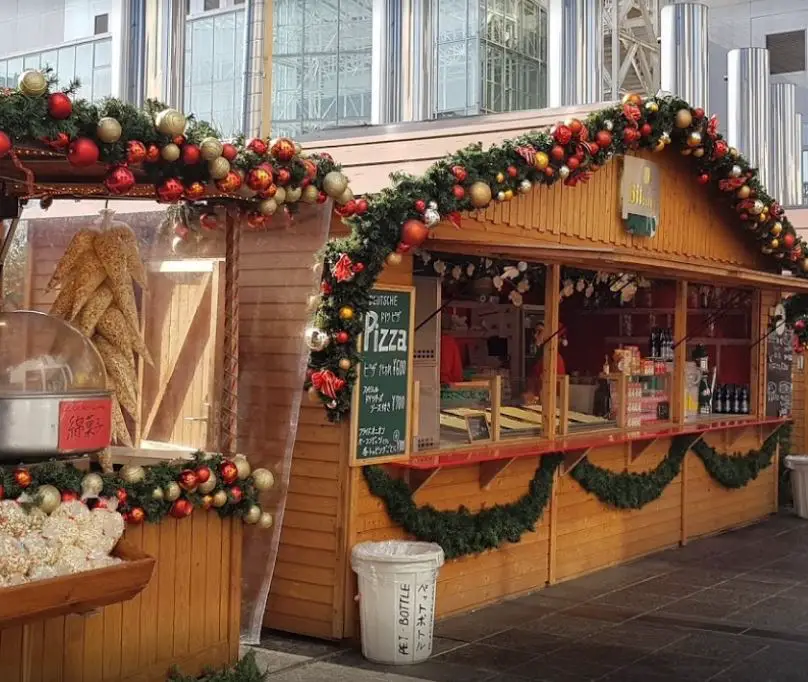 One of the beautiful monuments in Osaka is the Floating Garden Observatory, between the twin towers of the Umeda Sky Building, seemingly floating in the air. The real thrill is moving along the glass-encased escalator, which bridges the two buildings some 558 feet above the street but high-speed glass elevators whisk you to the top.
It really is a giddy experience and the views over the cityscape are simply amazing but those with acrophobia may not enjoy the sensation of walking on air.
Address: Oyodo Naka, Umeda Sky Building, Kita-ku, Osaka, Japan
7. Shitennoji Temple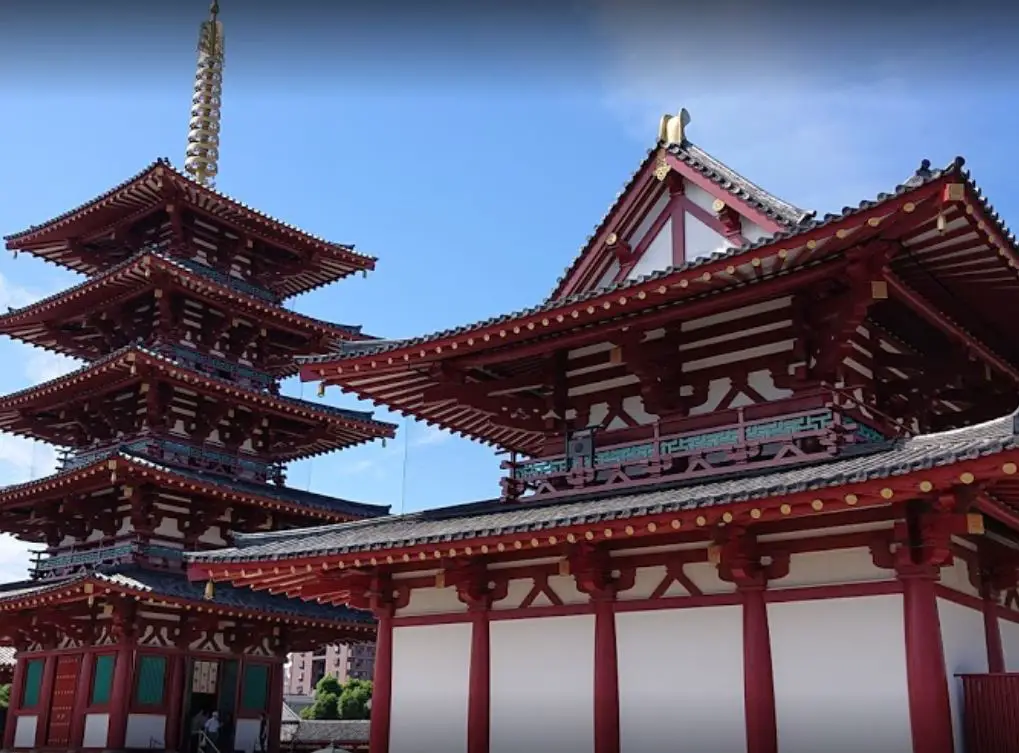 Japan's oldest temple was founded some 1,400 years ago by Prince Shotoku, who is believed to have introduced Buddhism to Japan. Like most ancient wooden structures, this is the spiritual soul of Osaka, the temple has always been rebuilt precisely as the 6th-century original buy has been destroyed several times. It is counted in one of the best monuments in Osaka. Shitennoji Temple itself the newly restored gardens are a real pleasure to stroll through this classically beautiful, and, with their perfectly manicured plants, wandering streams, and waterfalls.
Address: Shitennoji, Tennoji-ku, Osaka, Japan.
Discover: What Osaka is Known For
8. Tsutenkaku Tower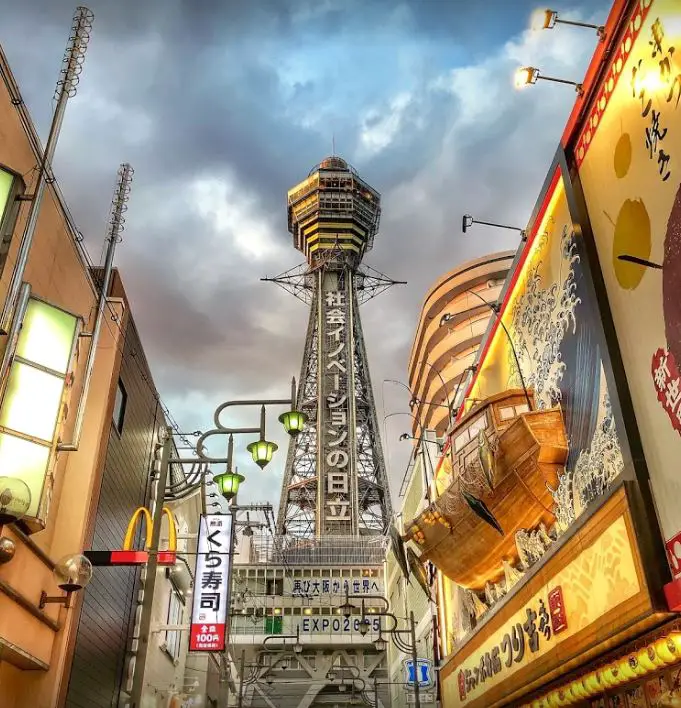 Many Osakans consider this iconic tower and one of the most visited monuments in Osaka the symbol of their city. It stands at more than 100 328 feet tall, originally built in 1912 and from its observation platform it offers a fantastic view of Osaka.  There is always lots of activity buzzing around the Tsutenkaku Tower that is located right in the heart of downtown.
Address:  Ebisu-Higashi, Naniwa-ku, Osaka, Japan
9. World Trade Centre Cosmo Tower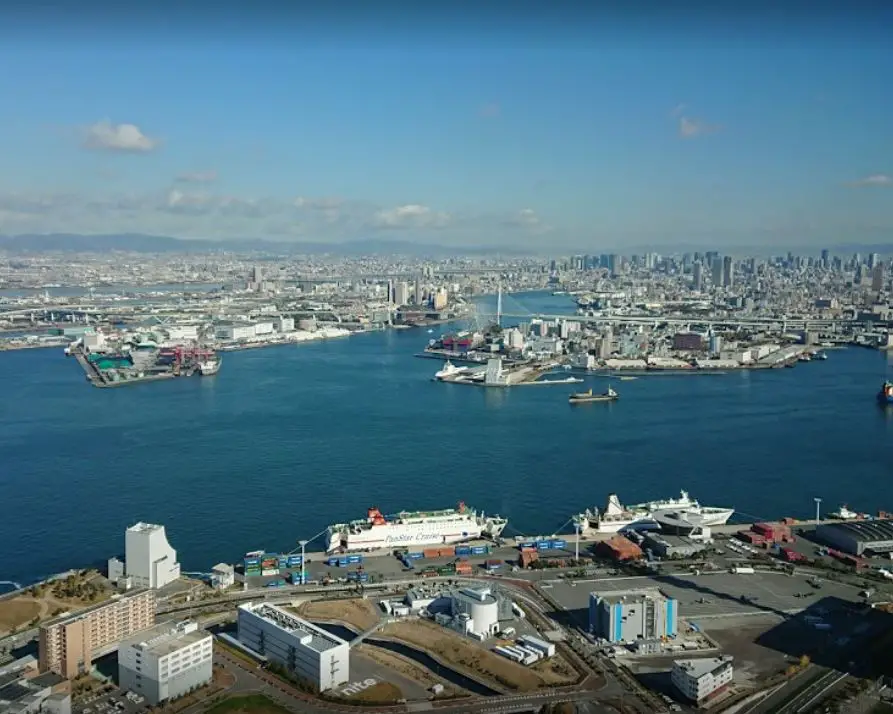 The striking World Trade Centre Cosmo Tower is Western Japan's tallest building, towering at over 820 feet into the sky. Although it is mainly filled with business offices, arguably the finest in the city, the 55th floor offers a 360-degree view of Osaka. It is one of the stunning monuments in Osaka. You take in the bird's eye view of the attractions below while you can also have a bite to eat in the popular Sky Restaurant.
Address:  Nanko-kita, Suminoe-ku, Osaka, Japan
10. Osaka Cathedral Of Tamatsukuri Of Saint Mary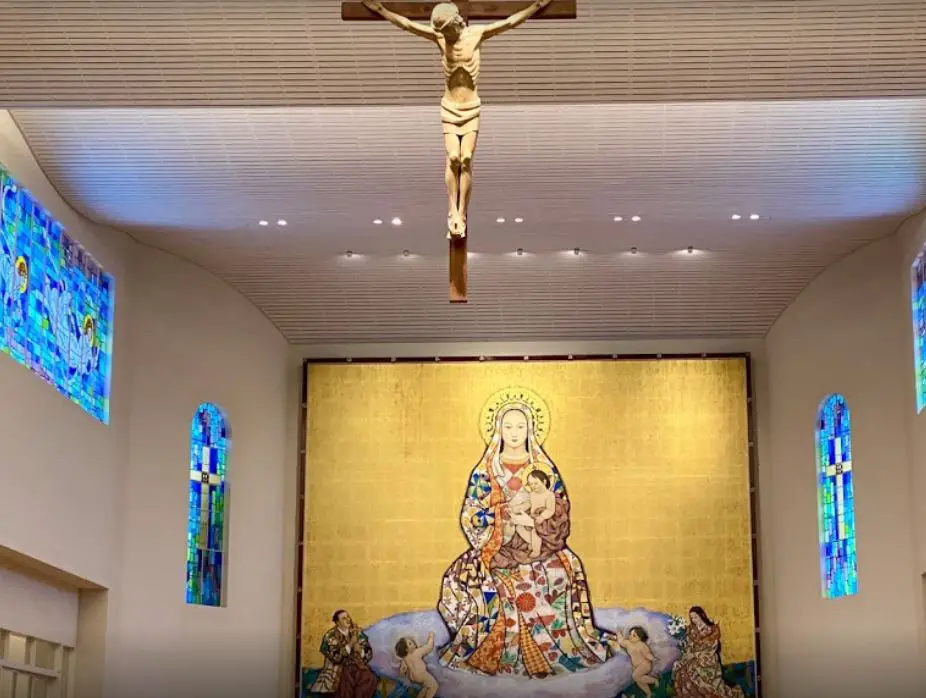 Built-in 1894 first cathedral, there was called the St. Agnes cathedral. It had to be rebuilt twice before the building you see today, it was constructed after it was totally razed in the WWII bombings. It is one of the most popular monuments in Osaka. In order to honor an Edo period, a Japanese Christian convert who was known as Lady Gracia Hosokawa. The land on which this church stands used to be her family's feudal home. She, along with Ukon Takayama, did much to further the Christian cause in Japan. Check out the 100 stained glass windows, and the huge pipe organ.
Address: 2 Chome-24-22 Tamatsukuri Chūō-ku, Ōsaka-shi, Ōsaka-fu 540-0004 Japan, Osaka
So far we have discussed the best monuments in Osaka, which contains the proper information regarding all the So far we have discussed the best monuments in Osaka, which contains the proper information regarding all the top monuments in Osaka. I hope you might have loved reading this article and if you love to know more about Milan then kindly head to our other articles as well which will help you to get knowledge about Osaka.
The post Most Visited Monuments in Osaka l Famous Monuments in Osaka appeared first on World Tour & Travel Guide, Get Travel Tips, Information, Discover Travel Destination | Adequate Travel.