Synopsis: Thailand Deputy Prime Minister and Minister of Public Health, Anutin Charnvirakul asks locals to stop offering huge discounts to tempt tourists. Rather he wants to focus on increasing premium visitors to boost the economy of the country.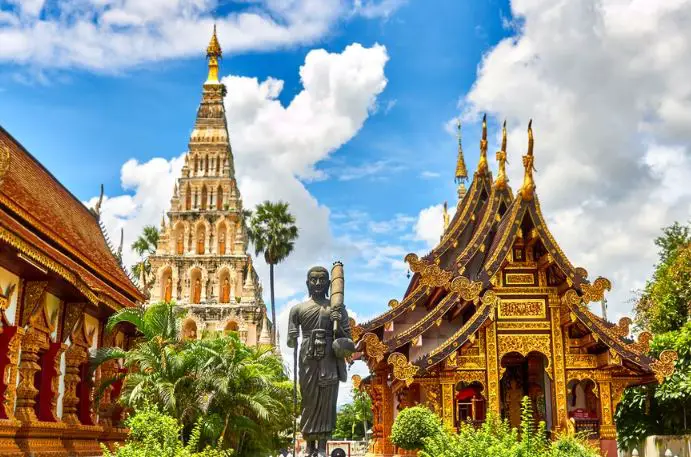 While addressing an event in Bangkok's main international airport, Thailand Deputy Prime Minister and Public Health Minister, Anutin Charnvirakul stated about refraining local people to provide high discounts to international visitors. Instead. He wants them to focus on welcoming high-value tourists who can contribute to raising their economy. 
Indeed Thailand is an affordable country with unblemished beaches, ancient Buddhist temples, stunning nightlife, and, of course, endless shopping destinations. The latest news says, only half of 2022 has passed and Thailand had already witnessed 2 million tourists this year. 
Also in 2019, Thailand welcomed nearly 40 million visitors who spent around USD 53.53 billion contributing 11 percent to the GDP. The data further drop down to 6.7 million and 4.2 lakh tourists in 2020 and 2021 respectively despite ending the quarantine requirements in a calibrated manner. However, this year Thailand is expecting more tourists across the globe and the data will probably reach 10 million by the end of the year.
Though most of the people in Thailand it's a glad tiding that after 2-year long lockdown people are again choosing Thailand as their preferred location but PM Anutin Charnvirakul highly disagrees with the act to provide discounts to attract tourists. He added, "We cannot let people come to Thailand saying that it's cheap."
Thailand's tourism industry has almost collapsed during the COVID pandemic and now the government wants tourists to consider this as a premium travel destination. To achieve this, the government asked hotels, travel partners, and local businesses to refrain from offering big discounts to tourists. He added that he doesn't want to attract customers because Thailand is a cheap country, instead considering Thailand as a reasonable and beautiful country would sound well. Also, this will increase the value of the country among tourists. 
To elaborate this further, he refers to the famous luxury fashion brand, Louis Vuitton, which says, "Hold your ground. Sell premium. The more expensive, the more customers. "
Earlier this year, Thailand launched a long-term visa program for premium tourists and skilled workers. Hence the officials are not in a mood to allow tourists to enter the country saying it's cheap. Despite facing huge losses during the pandemic, they want to focus on welcoming tourists who can spend more and contribute to the country's economy.
The post Thailand refrains locals to offer huge discounts to tempt tourists appeared first on World Tour & Travel Guide, Get Travel Tips, Information, Discover Travel Destination | Adequate Travel.