Synopsis: In Canada, all COVID-19 restrictions have been suspended for citizens for domestic air and rail travel till further notice. Canada's government has announced that it will no longer require Canadians to carry a vaccination certificate before traveling domestically. This means that travelers can now board planes or rails without having to prove they are healthy enough to fly.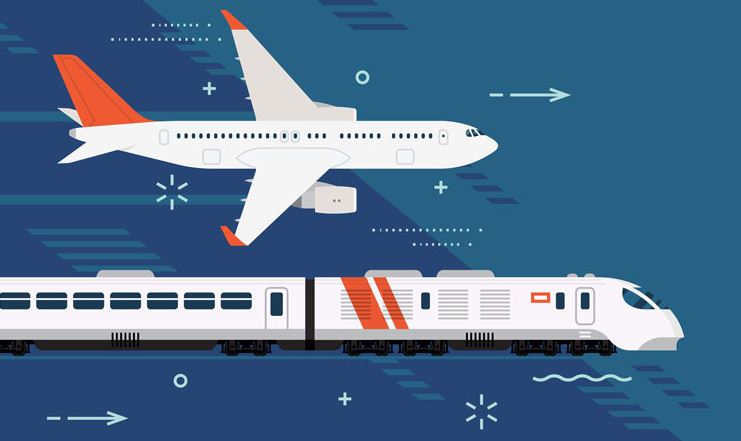 As the COVID-19 situation is getting normal and countries are getting back on track to promote tourism. The Canadian government is also anticipated to allow some relaxation for domestic travelers. Canada's federal government has recently announced that it will no longer require Canadians to show proof of vaccination before boarding planes or trains.
The Canadian government said that this decision was made after consulting with public health officials and airlines. They believe that the change will help reduce the spread of coronavirus. Health Minister Patty Hajdu said that the move would allow people to return home sooner and get back to work. She added that the government will continue to monitor the situation closely. 
In addition, the federal government has decided to suspend its mandatory quarantine requirements for international travelers arriving from other countries as well.
The extended waiting time at airports was bothering the travelers, thus being concerned about the ease of passengers, the government has decided to lift all the Covid-19 vaccine restrictions for domestic travel. It is no more mandatory to be fully vaccinated to visit the country to its core. Canadians can now take the benefit of immediate removal of restrictions for this month. However, to continue the removal of restrictions for next month they will closely observe the situation and take further decisions accordingly. 
Canadians no longer have to serve a waiting period or wait at the airports and railway stations for pre-departure checkups while their domestic air and rail travel. 
Patty Hajdu said that the government had been working with airlines and railways to make sure people could still get vaccinated if they wanted to. Also, the decision did not mean that vaccines were being removed from the market. She added that the government was looking into ways to ensure people who needed vaccinations could access them. Also, if any new variant of the virus is found in the records then the government will reinstate the vaccine requirement. 
The country has already witnessed so many conflicts and protests associated with the Covid-19 border closing. Hence understanding the situation that the getting affected by the virus is uncertain she took this decision. She added that Prime Minister Justin Trudeau's himself tested positive for Covid after coming back from the Summit held in Los Angeles, California. This was the second time he was tested even after being fully vaccinated. 
The post No more COVID-19 restrictions for domestic air, and rail travel in Canada till further notice. appeared first on World Tour & Travel Guide, Get Travel Tips, Information, Discover Travel Destination | Adequate Travel.