Synopsis: Officials are planning to make Auli a world-class adventure tourism destination. The Tourism Minister announced the development of a skiing village in Auli. Along with this, activities will be organized in the Auli region to promote adventure tourism throughout the year.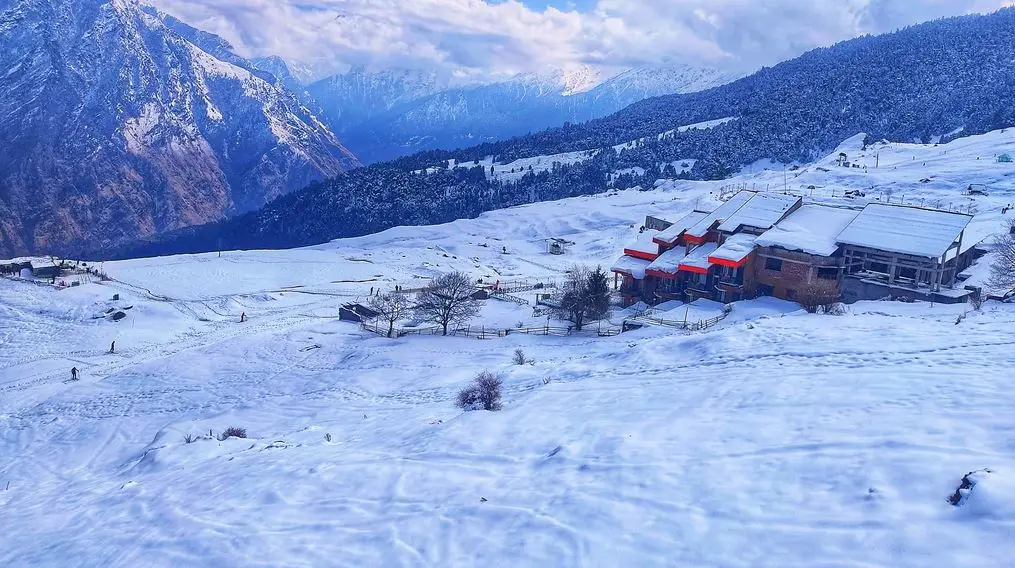 The Auli valley is located in Uttarakhand and is known for its natural beauty. It is a popular Himalayan ski resort and is surrounded by beautiful mountains, lush green forests, and snow-clad peaks. The Auli valley is famous for its scenic beauty and attracts tourists across the globe. The valley is already home to many rare species of flora and fauna but the Uttarakhand tourism minister recently make an announcement to turn this beautiful town into a world-class tourism destination with 365 days of adventure sports.
Uttarakhand Tourism Minister, Satpal Maharaj added that the government will make all the possible efforts to turn this into reality. He further states that the master plan to develop Auli as an international adventure tourism destination has been chalked out by senior officials of the department. By sticking to the plan, the hill station will soon turn into a year-round tourist destination.
Apart from this, the Tourism Minister further added that they will develop a skiing village in Auli for tourists. In this village, various adventure sports including winter skiing, hiking, trekking, and rock climbing will be organized throughout the year. The government has planned to emphasize adventure sports like trekking, hiking, and rock climbing more than any other activity.
Revealing more about the plan, he added that low slopes trekking paths would be constructed in the village for small children and a few other things will be done to provide better facilities to the tourists. Along with this, they have decided to perform more infrastructure development in the area that will attract more tourists to Auli.
Skiing in Auli always lures tourists from across the country and with this master plan Auli will see more international tourists annually. Tourists can visit Auli to witness live snowfall in winter and participate in the skiing championships once the plan gets successful.
The post Auli in Uttarakhand will soon become a world-class adventure tourism destination appeared first on World Tour & Travel Guide, Get Travel Tips, Information, Discover Travel Destination | Adequate Travel.